Str. "UÇK", nr. 110, Prishtina
Wheelchair Accessible, WC Available
opening hours
Tuesday to Sunday
10:00 - 20:00
Centre for Narrative Practice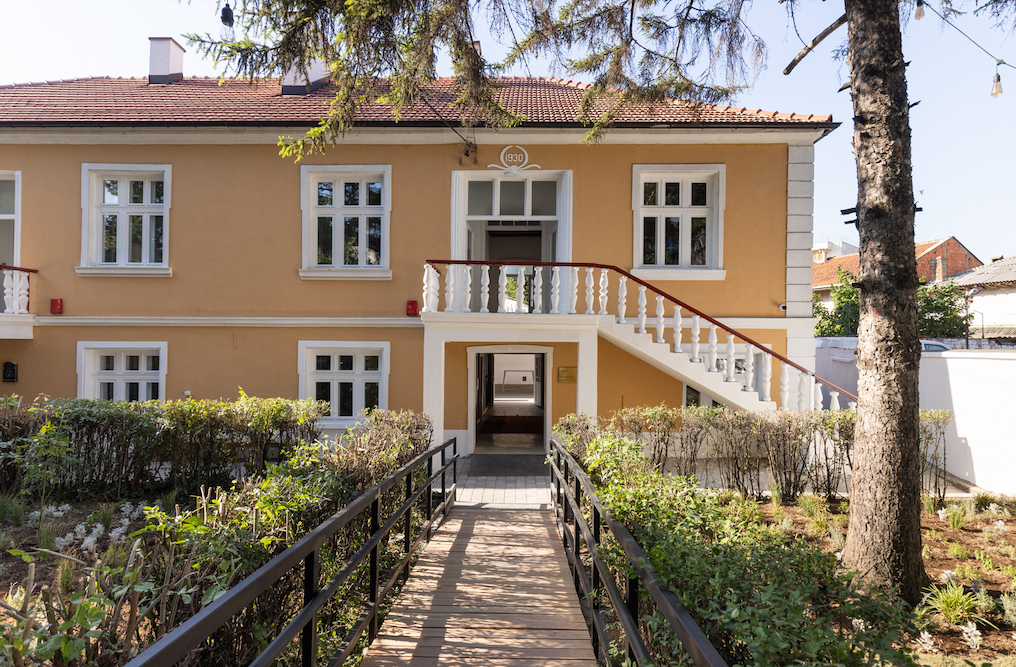 The former Hivzi Sylejmani Library was transformed into the Centre for Narrative Practice, a central venue of the artistic programme and the home to Oaza, a space for the Educational Programme of Manifesta 14 Prishtina. The building, designed in the Austro-Hungarian style, was built in the 1930s as a private residence. Situated in a quiet street near to the buzzing city centre, it is surrounded by a peaceful garden.  
In the 1940s, it was converted into a municipal library, quickly becoming an indispensable part of Prishtina's social fabric, fostering a love of books amongst members of all ages. The space served as a vital space for cross-cultural exchange – becoming a communal quasi-living room for the neighbourhood.
Over the decades, the identity of the institution evolved, as its title, collection and programme changed in correspondence with sociopolitical dynamics. As part of the pre-biennial research of Manifesta 14's Education and Mediation Team, they commissioned research into the Collective Memory of the Hivzi Sylejmani Library, culminating in a research. At the start of Manifesta 14 Prishtina, the Centre for Narrative Practice, a new permanent interdisciplinary institution, opens on the premises. 
Today, 01 Apr 2023
Permanent
Past