Book Reading: Stand Up, Speak Out, by Monica McWilliams In collaboration with the British Embassy in Prishtina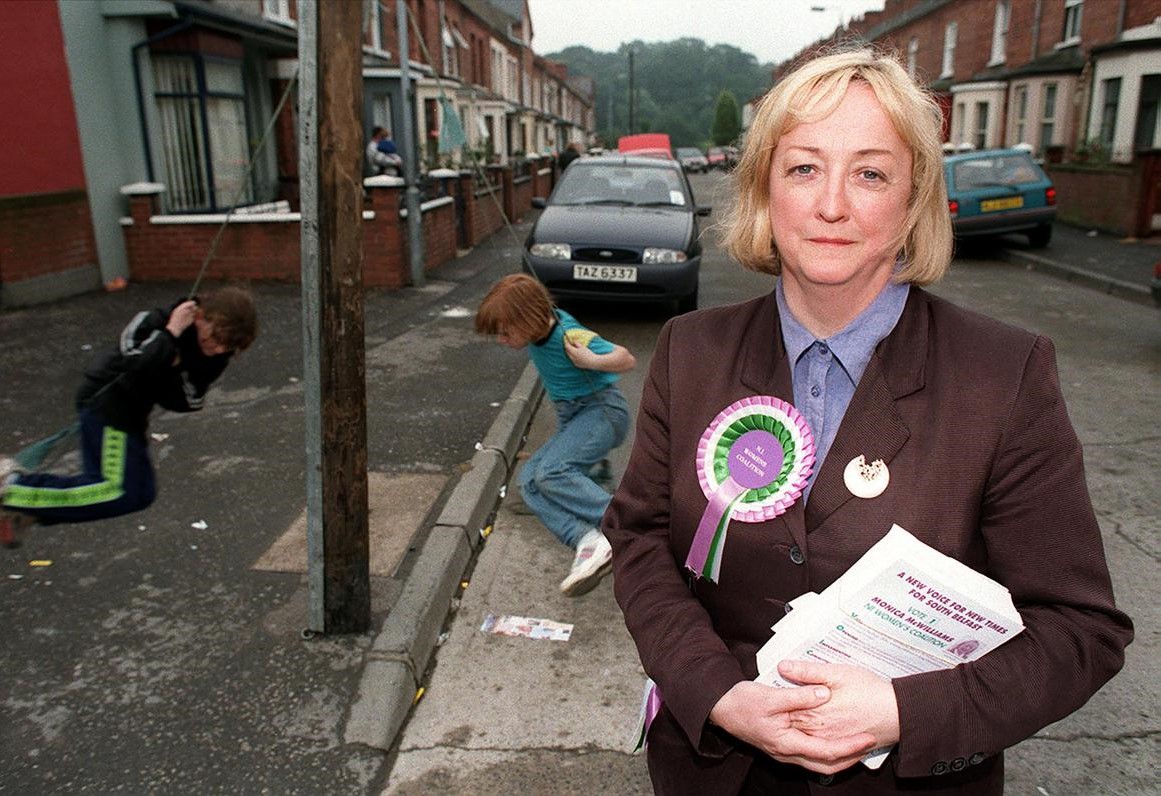 Join us for a reading of Monica McWilliams book "Stand Up, Speak Out" at the Centre for Narrative Practice. This event is in collaboration with the British Embassy.
Monica McWilliams, a Northern Irish academic, peace activist and former MP will be joined by Head of the Kosovo Journalist's Association Xhemajl Rexha for a Q&A and to give a reading from her new book 'Stand Up, Speak Out: My Life for Working for Women's Rights, Peace and Equality in Northern Ireland and Beyond'.
The event will be an opportunity to hear about her fascinating life, from being a civil rights activist in the 1960s, to taking part in the peace talks that led to the signing of the Good Friday peace agreement in Northern Ireland 1998 alongside such figures as Bill and Hilary Clinton, Madeline Albright and Tony Blair, as well as her global work in human rights and peace-building in divided societies.
More about the book:
Frank, fascinating memoir from Northern Irish peace activist, human rights defender and former politician who has broken the mould in so many ways – in her work on domestic violence; in her co-founding of the Northern Ireland Women's Coalition; and in her fight for peace and human rights both at home and globally.