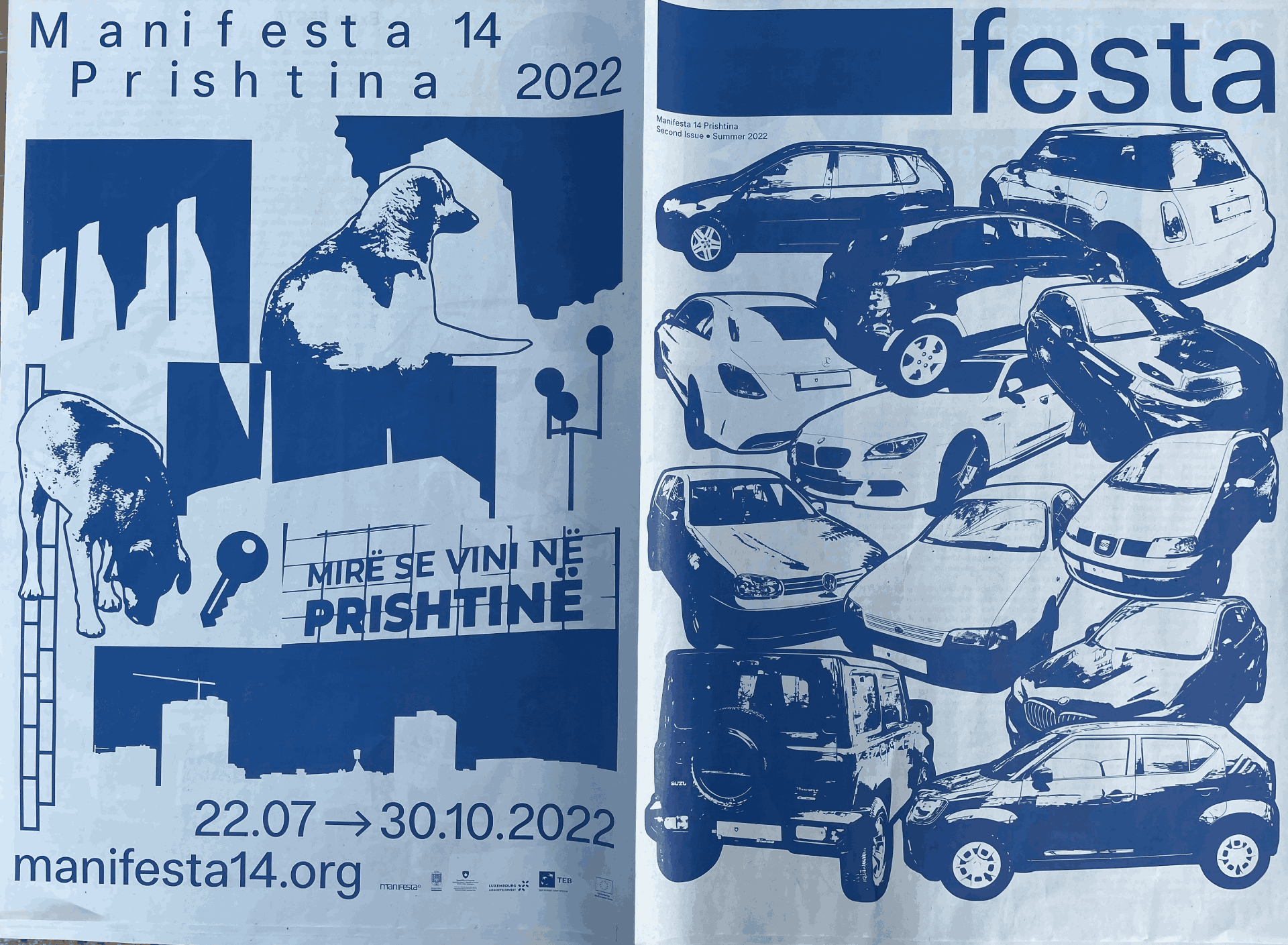 The second issue of the Manifesta 14 Prishtina newspaper FESTA is here! This issue focuses on expanding upon the programme of Manifesta 14 Prishtina through the stories, opinions and fun facts influenced by the people and events within the biennial and related to it.
We invite all to join us for a drink and grab your copy of FESTA on Wednesday the 24th of August 2022, from 18.00 at the Center for Narrative Practice in Prishtina.
FESTA is edited by Rina Meta and designed by Bardhi Haliti and Zuzana Kostelanská. From next week, you can pick up a free copy in venues across the city or download a copy via our website.