The Dessert: A conversation with Kalin Serapionov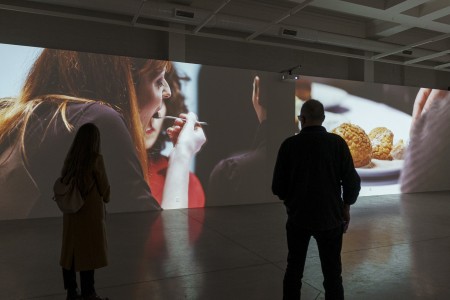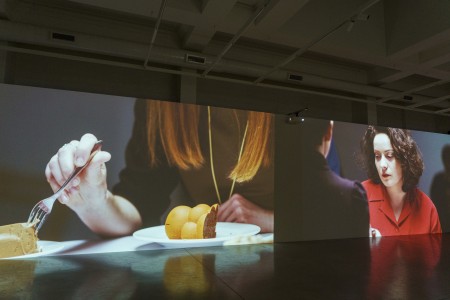 Join us for a conversation with Kalin Serapionov who will show VR model of his work The Dessert, and talk about his overall video practice which related to the communities and professional environment putting on different questions like existence, rituals, vanity.  
More about Kalin Serapionov:
Kalin Serapionov (born 1967) is an artist from Sofia. He works with video and his interest is focused on the ability of this media to generates suspense without sliding into the narrative devices of the cinema. The relationship of the video installations with space, transformations, the process of turning an image into a meaning and the effect of visual impact. His projects are related to time, context, circumstances, locations and events and their significance. He explores different human attitudes, characters, communities, habits, behavior and relationships and ways of life. His works is striving to create powerful, high-impact vision that simultaneously make use of the achievements of modern society, but also subject the clichés that they create to critical treatment. 
He has participated in group exhibitions such as: After the Wall: Art and culture in post-communist Europe, Moderna Museet, Stockholm (1999); Manifesta 4, Frankfurt/Main (2002); Blood & Honey. Future's in the Balkans, Essl Collection, Vienna (2003); In the Gorges of the Balkans, Kunsthalle Fridericianum, Kassel (2003); Neither a White Cube nor a Black Box. History in Present Time, Sofia Art Gallery (2006); Heterotopias, 1-st Biennial of Contemporary Art, Thessaloniki (2007); Sounds & Visions. Artists' Films and Videos from Europe, Museum of Contemporary Art, Tel Aviv (2009); Indefinite Destinations, DEPO, Istanbul (2010); Site Inspection, Ludwig Museum, Budapest (2011); Grammar of Freedom / Five Lessons: Works from the Arteast 2000+ Collection, Garage Museum of Contemporary Art, Moscow (2015); Art for Change, Sofia Art Gallery (2015); The Image is no Longer Available, Credo Bonum Gallery, Sofia (2017); Forms of Coexistence, Structura Gallery, Sofia (2018); Festival of the Regions 2019 – Social Warmth, The Region Perg-Strudengau, Austria; Open Art Files: Notes and Footnotes, Kapana Gallery, Plovdiv (2019); 25 Years and 5 Themes Later, retrospective exhibition of the ICA – Sofia, National Gallery (2020); Reconstructing Life, ICA Gallery, Sofia (2021)