Where Love takes Place: Prishtina in 53 Buildings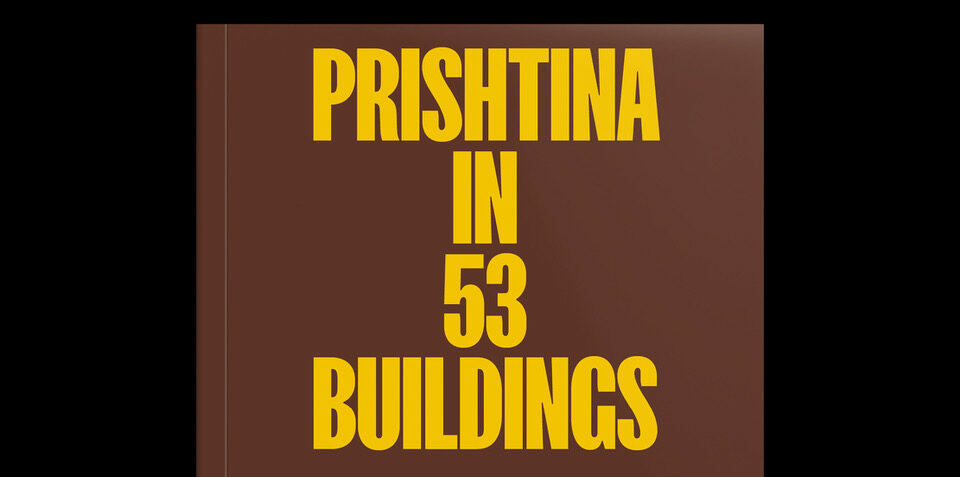 The recently released book "Prishtina in 53 Buildings" draws a multifaceted portrait of Kosovo's capital city by using architecture as a prism to understand political, cultural and economic processes.
The book comprises essays on fifty-three built objects, written by different authors with different geographical background and different professional perspective and supplemented by pictures by Italian photographer Filippo Romano.
Together they add up to alternative, polyphonic way of recounting of the Prishtina's history and present. The editors, Donika Luzhnica and Jonas König, present the approach and discuss how emotions and relations with the built fabric shape the perception of cities.
More about the speakers:
Donika Luzhnica is an architect based in Zurich and Prishtina, where she co-founded Ars Atelie. Her award-winning research on the reactivation of Gërmia, a former department store in Prishtina, was featured at Architecture Biennale 2021 in Venice. She was a guest editor of a special feature of the German architecture magazine Bauwelt on Prishtina's urban development and architecture. She currently works with CH Architekten in Zurich.
Jonas König is a researcher at the Institute of Urban and Regional Planning at Technical University Berlin. He was a guest editor of two special features of the architecture magazine Bauwelt on architecture in Albania (2019) and Prishtina (2022) and has published in journals such as City, Kajet, Monu, and dérive on urban development issues in Southeast Europe.
Filippo Romano is a documentary and architecture photographer. Filippo Romano's work has been exhibited internationally, among others, at the Biennale of Architecture in Venice 2010 and 2021. Also, he has published several books and has been featured in media outlets such as Abitare, Dwell, Domus, Io Donna, Courrier International, Huffington Post, and Newsweek.