Artistic Intervention – Ivan Moudov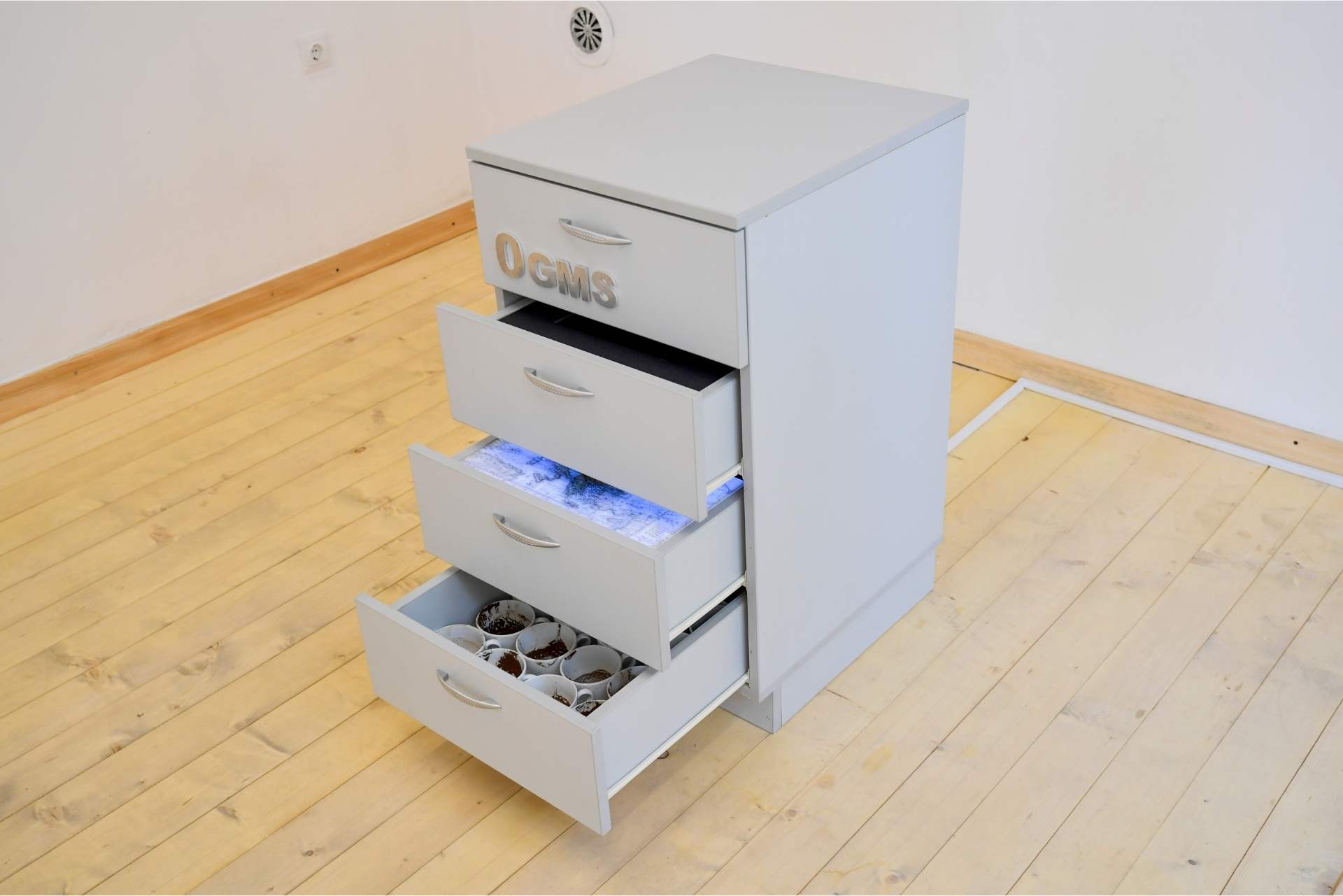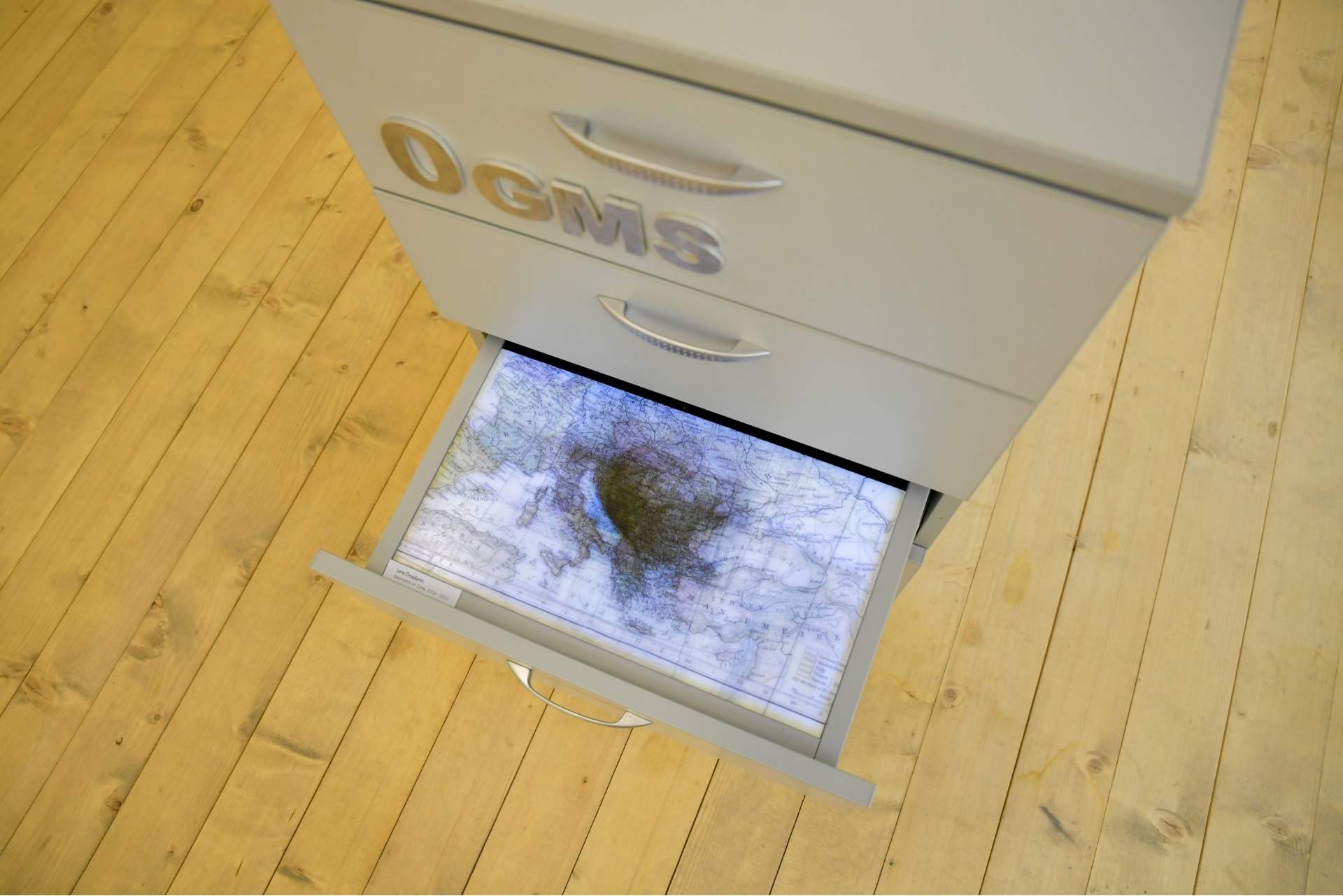 0GMS is a parasitical art gallery that latches onto museums, art fairs and other galleries. It was founded in 2010 by artists Steven Guermeur, Ivan Moudov and Kamen Stoyanov in a kitchen drawer at the ICA – Sofia, an independent Bulgarian art institution. Disenchanted by the power dynamics of the artworld, they decided to set up a gallery of their own – however small – and redefine the terms of participation.
The three derived the name "0GMS" from the initials of their surnames, adding a zero at the beginning to take them to the top of any alphabetical list. Later Ivan Moudov took 0GMS outside of the kitchen and transformed it into a four-drawer cabinet where he continues to present miniature exhibitions featuring the work of various artists.
For many, this is their first solo show. In Prishtina, a city with very few spaces to show art, Moudov is showcasing not only the works of five young international artists, but also a set of parasitical tactics for being in – and altering – the artworld.
[with Lana Čmajčanin, Zoran Georgiev, Shelbatra Jashar, Maria Nalbantova, Bernd Oppl]  
Works
Ivan Moudov 
0GMS     
[with Lana Čmajčanin, Zoran Georgiev, Shelbatra Jashar, Maria Nalbantova, Bernd Oppl]    
2010/22    
Mixed media    
Courtesy of the artist