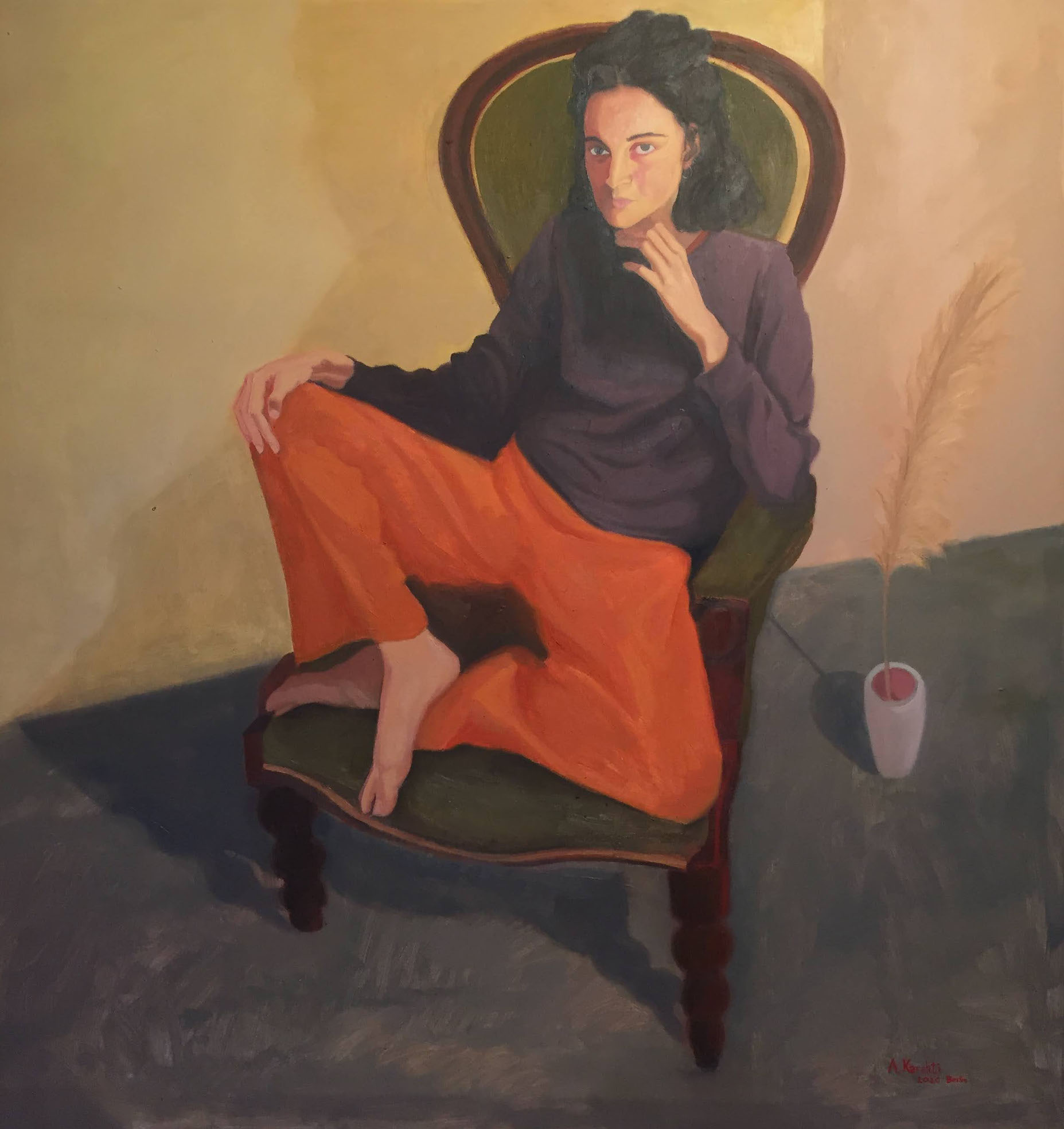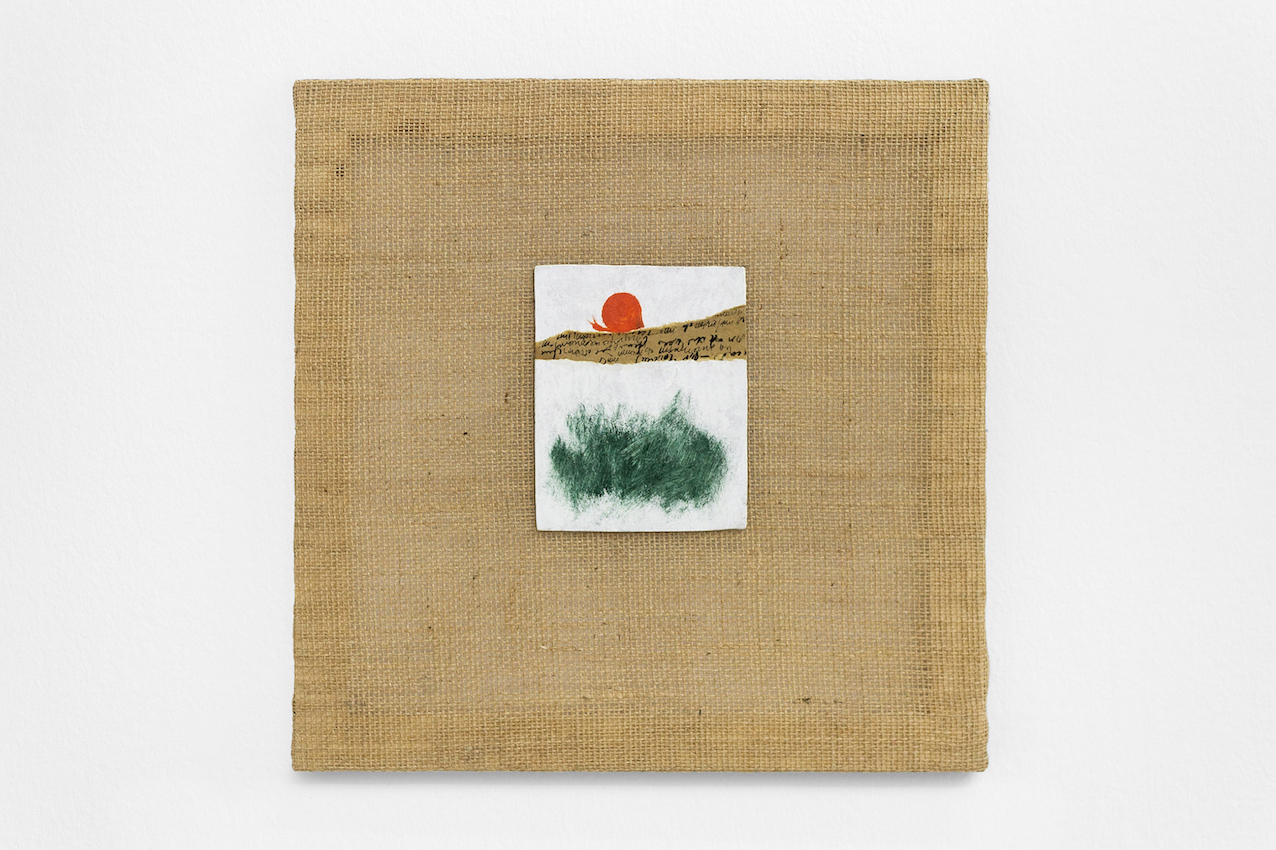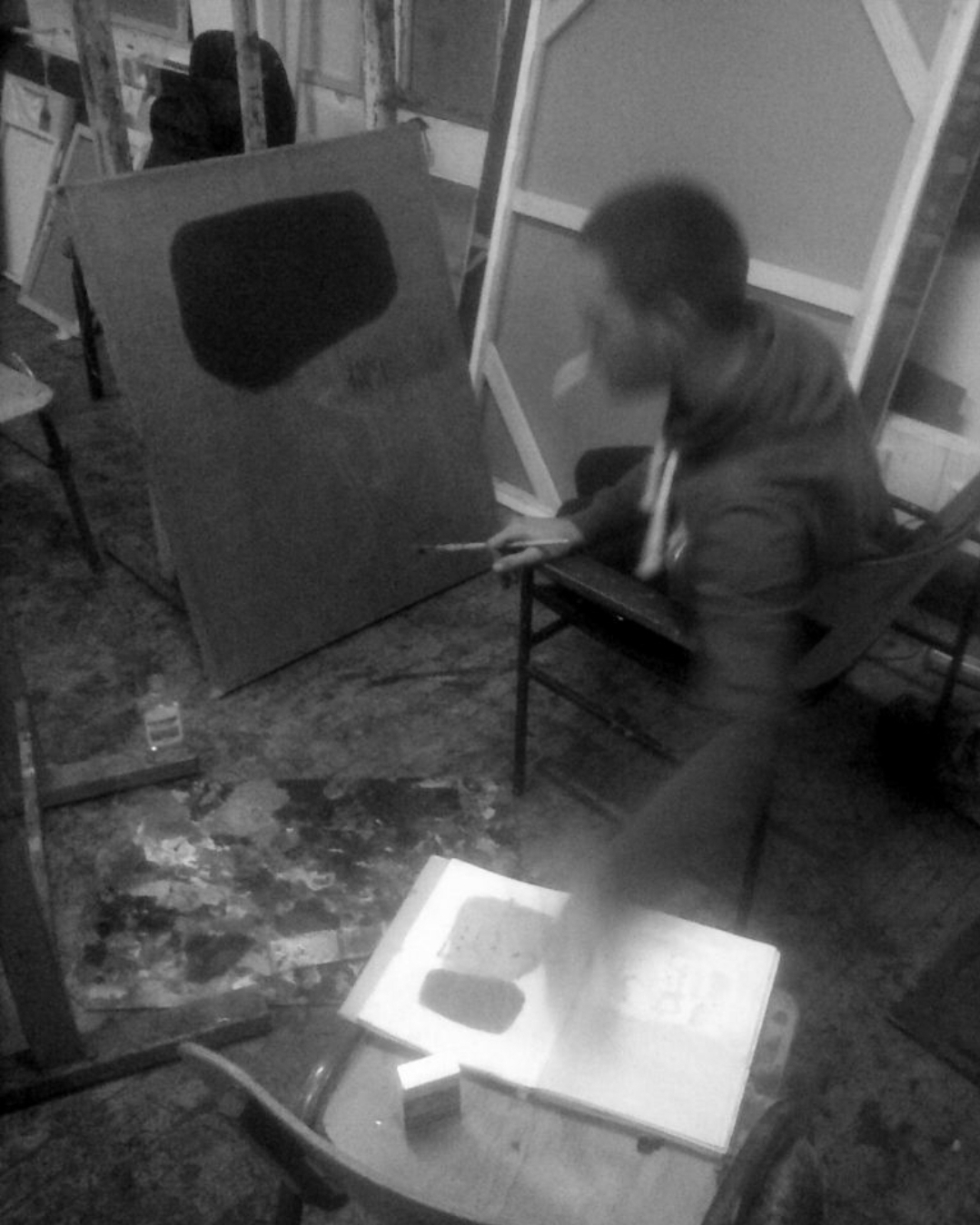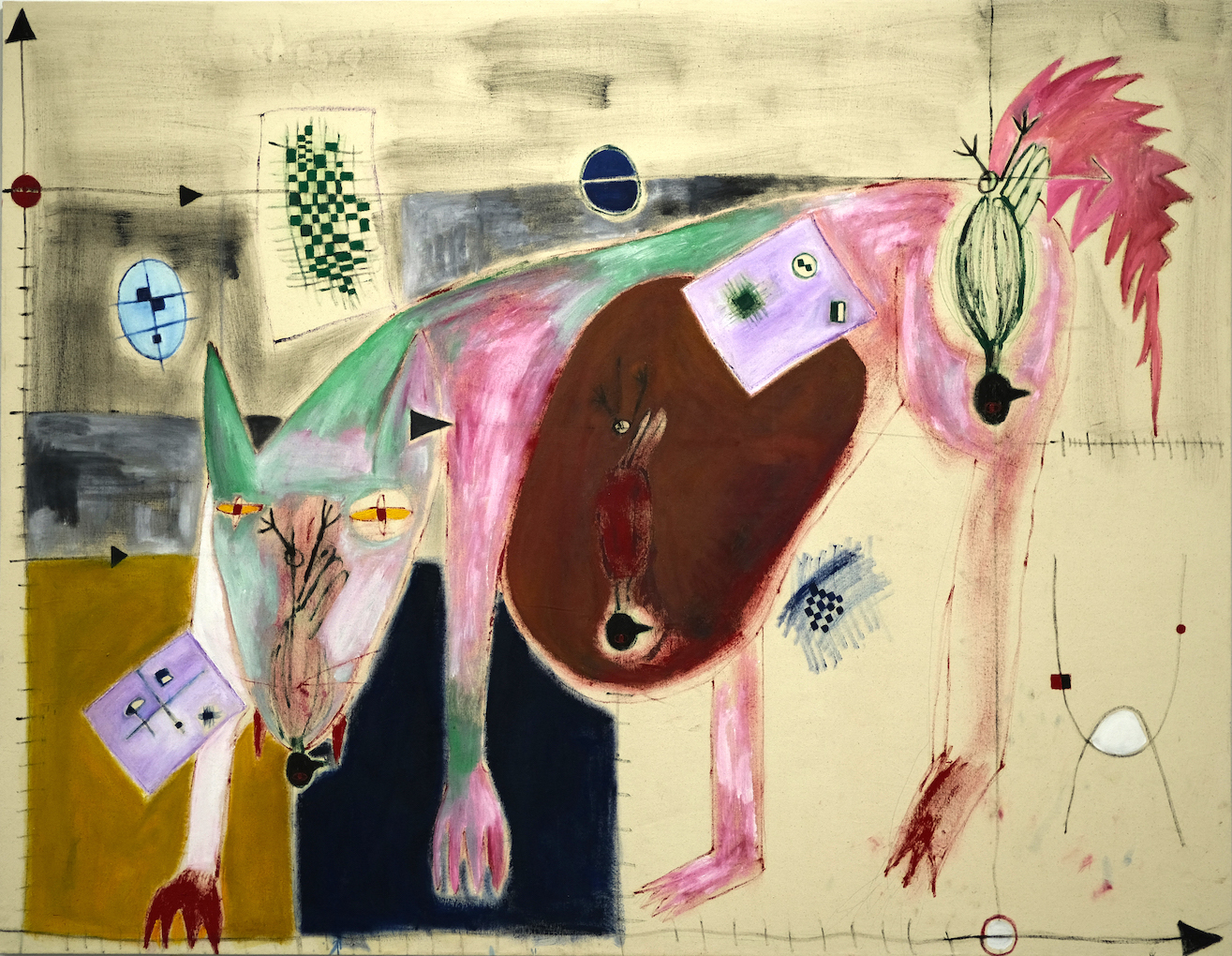 Blerta Hashani (1997, RKS) is an artist from Kosovo who uses the medium of painting and drawing to explore in-depth the concepts of mystique and symbolism. Her work in painting solidifies and reflects routines, the environment that surrounds her and common sensations.
Each impulse received from the outside world comes in the primordial form and is transmitted in her artistic work, often in a minimalist way. Aesthetically, Hashani's works represent harmony, balance and a deep search to internalize the everyday in conceptual lines. In the process, she uses rudimentary research to mark what is instinctive and controllable, while further revealing the multi-layered nature of symbolism and sublime.
Arbnor Karaliti (1996, RKS) works with painting and experiments with various mediums in a continuous process of learning about himself through art. His work is influenced by personal experiences as well as existential issues, including isolation, and various social taboos. Process-oriented, he works in consecutive stages; when painting, he first sketches a red line on the canvas, which he refers to when placing his subjects – often his friends, flat mates and fellow artists – and composing their surrounds.
Seeking to prompt discussion, he also works with new media, creating research-based installations tailored to specific institutional contexts, frequently produced in close cooperation with generational peers. Throughout his interdisciplinary practice, he reckons with various poses and postures – the familiarity, or foreignness, they signal – and their metaphysical implications.
Lumturie Krasniqi (1997, RKS) is a visual artist who is mainly focused on painting, and regularly experiments with other mediums such as installation and photography. Her works combine characteristics of different styles, like minimalism, symbolism, surrealism and abstraction. In her body of work, she explores what is often overlooked in contemporary life, with an intent to raise existential questions.
Her artistic approach, concerned with attachment and detachment, merges the spiritual and the emotional, meditating on matters of the soul and the depths of human beings, and beings in general. Krasniqi's works are filled with circles and squares, symbols the artist sees, on one hand, as parallel and interacting and, on the other, as opposite. The mind-matter relationship forms the conceptual basis of Krasniqi's practice; she often departs from this focus, addressing social topics and current events.
Mimoza Sahiti (1995, DE) paints expressively and impulsively with a raging energy. In a wide range of hues, the artist paints abstract compositions based on realistic forms, often mixing her paint directly on the canvas. When she finishes a work, colour is everywhere, spilling out from the canvas into the studio.
Through her riotous painting process, she faces her deepest thoughts and feelings, finding it a generative way to address personal and collective trauma. Sahiti's paintings are dedicated to the complexities of existence, femininity, capitalism, identity and roots. The depiction of bodies in her paintings addresses vulnerability and sensitivity towards the unfolding events of an everchanging and precarious world. What concerns her the most is our permanent existential crisis resulting from the defective nature of life and the world.
Valdrin Thaqi (1994, RKS) works with painting, sculpture and installation. Sensitive about materials, the artist aims at thinking conceptually. His work has an organic connection with the forms it treats, and portrays. In addition to personal experiences and artistic observations, Thaqi is inspired by philosophy, existentialism, morals and the absurdities that stem from processes, states and events in daily life.
His artistic practice finds its cause in the analysis of social reality, collectively encountered. Intuitive and poetic, his body of work engages the audience in intimate interaction, prompting contemplation.
Ermir Zhinipotoku (1997, RKS) is a visual artist who works primarily with painting and often experiments in other media. His work is deeply connected to existentialism and psychology. His body of work analyses the absurdity and the themes of Kosovo and beyond, where utilitarian silence is often transmitted through satire and tragedy.
His art is informed by the historical precedents, alienating effects and perverse consequences of the events which shape our present. Navigating personal and collective experiences, and those simultaneously personal and collective, he searches for philosophical answers through artistic expression.
Permanent
Artistic Intervention
Past
Event
New Grand: a conversation with Blerta Hashani, Arbnor Karaliti, Lumturie Krasniqi, Mimoza Sahiti, Valdrin Thaçi, Ermir Zhinipotoku

17.08.2022 18.00-19.30
● Centre for Narrative Practice