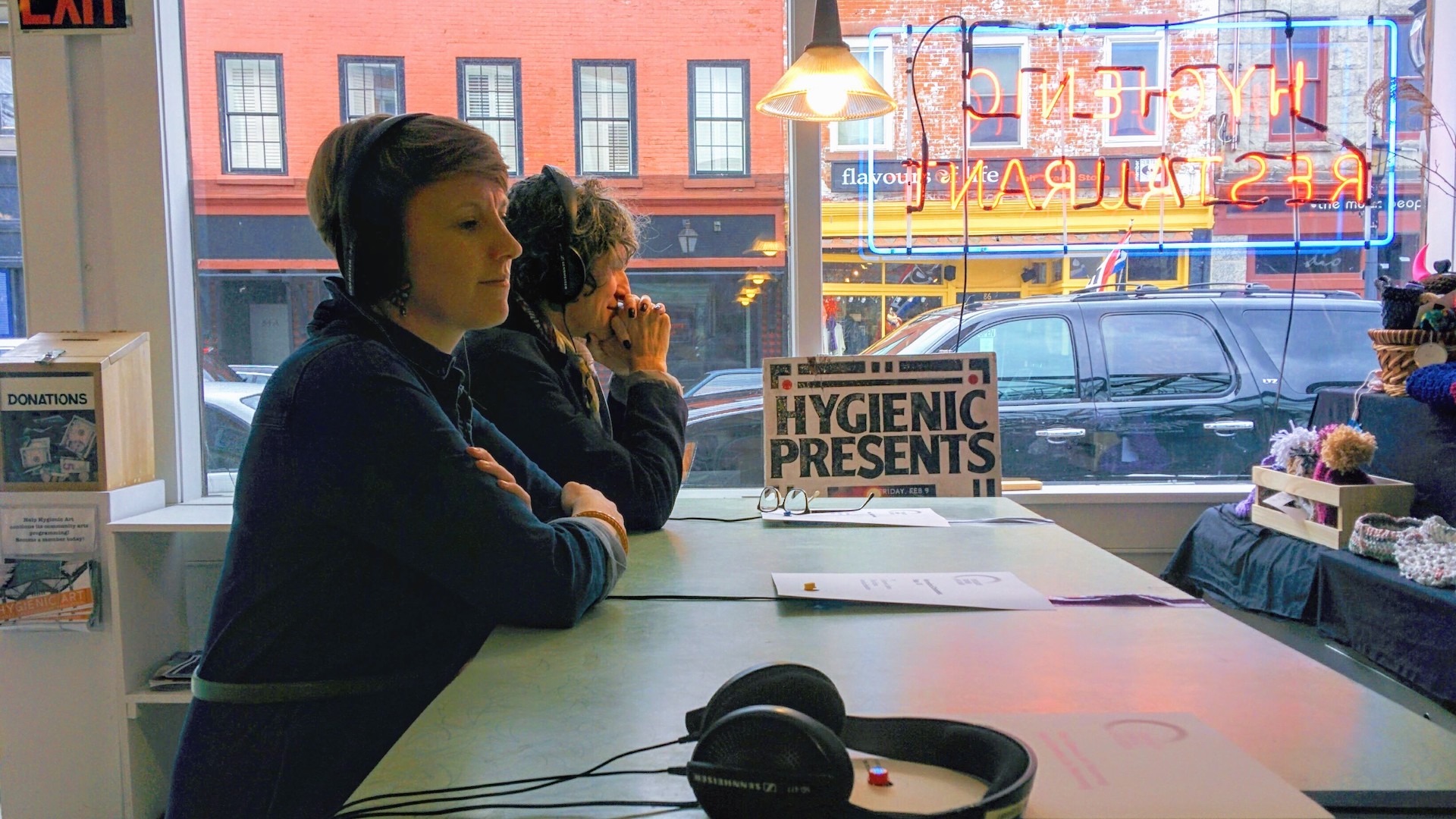 Speculative Tourism creates site-specific audio city walks, often styled as guided tours from a future that has yet to come. They operate at the crossroads of science fiction, historical tourism, Augmented Reality and community activism.
Working with local authors, Speculative Tourism use fiction and speculation to reveal different ways to take responsibility for our habitats and to create a renewed sense of understanding for our everyday environments. Their work aspires to free our political imaginations.
Speculative Tourism was created by duo Mushon Zer Aviv (1976, IL) and Shalev Moran (1985, IL). Mushon Zer-Aviv is a designer, researcher, educator and media activist based in Tel Aviv. Shalev Moran is a game designer and artist based in Copenhagen. With their backgrounds in digital design, their audio work is also a response to current trends in prediction technology, Augmented Reality, futurism and other technological trends affecting culture and society.
Authors: Artrit Bytyçi, Likana Cana, Vullnet Krasniqi, Vesa Qena
Audio recording, editing, music and production by Toton @ Studio 11 PUG Musik
Voice actors for the walks: Mentor Shuki, Rebeka Qena, Lisa Sahatciu, Simon Kurti, Kosovare Krasniqi, Andi Bajgora and Artrit Bytyçi
Speculative Tourism (founded by Shalev Moran and Mushon Zer-Aviv in Tel Aviv, 2017) Speculative Tourism: Prishtina  2022    Augmented Reality Audio Tours  Authors: Artrit Bytyçi, Likana Cana, Vullnet Krasniqi and Vesa Qena Voice actors: Andi Bajgora, Artrit Bytyçi, Kosovare Krasniqi, Simon Kurti, Rebeka Qena, Lisa Sahatciu and Mentor Shuki Audio recording, editing, music and production: Toton @ Studio 11 PUG Musik Commissioned by Manifesta 14 Prishtina and supported by Ammodo and Danish Arts Foundation 
Permanent
Artistic Intervention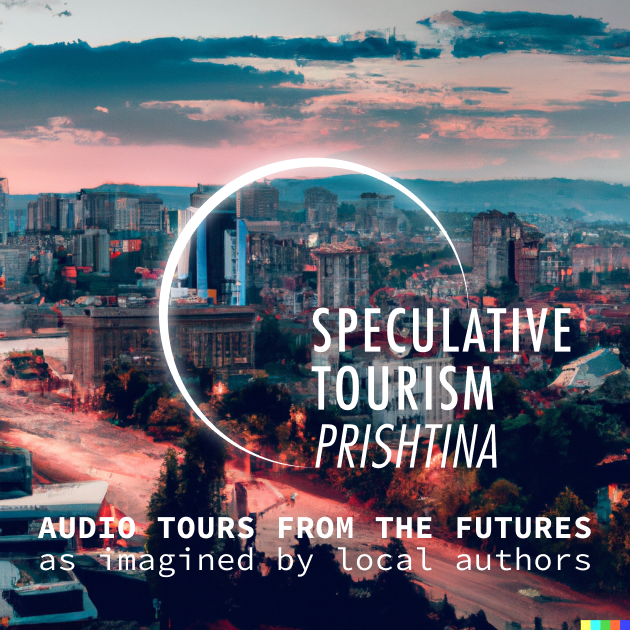 Past
Workshop