Latent Encounters in Print, a Self-Publishing Workshop with An Onghena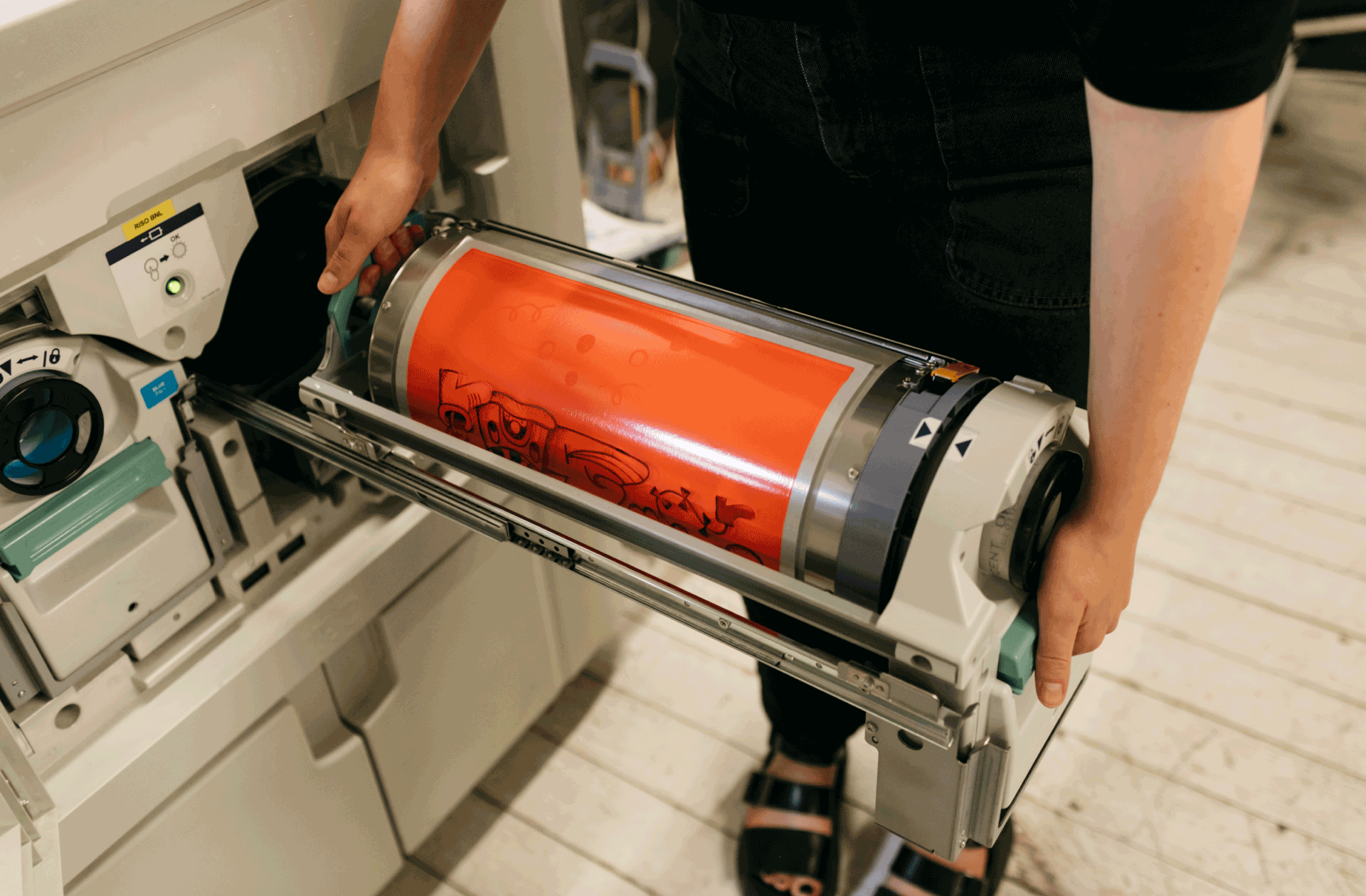 A risograph workshop focusing on the beautiful coincidences that happen while printing and making an artist book. The participants are invited for a dive in the world of risograph and bookmaking. The process starts from the very beginning with an explanation of the risograph machine, its history and background to a few hours of experimentation. Later on, the workshop will focus on the matter of the artist publication and the book as an object, where artists use the form of a book as its main material to produce a new work, with images, drawings, text and hopefully a lot of unintentional, though interesting encounters.
The workshop is hosted by An Onghena from kabinet.studio, together with Freya Clijmans they run a creative studio based in Antwerp. They focus on risograph printing and graphic design with a passion for the tactile feeling of paper and dazzling colour combinations.
Time: 10.00 – 16.00
Max Participants: 15
You can register to participate in the workshop on a first come, first serve basis. Quickly reserve your seat by sending an email to [email protected] containing your name, occupation and workshop you're interested in. Subject should contain [name of workshop] +registration.
Recommended age for workshops: 16+
All workshops will be held in English.