A short introduction to risograph printing: with students of the Estonian Academy of Arts, MA in Graphic Design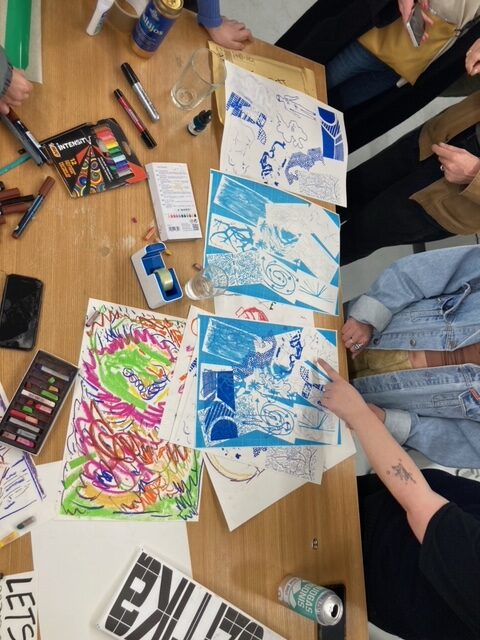 An introductory workshop to using the risograph: a print duplicator most often associated with self-publishing, zine-making and the production of independent artist books. In this session participants will learn the basic functions of the machine: from preparing files to printing a two-colour image, concluding with best practices for continued use and maintenance.
The workshop will be hosted by current students of the MA in Graphic Design programme at the Estonian Academy of Arts: Alexandra Margetic, Andrew Beltran, and Carlo Canún.
Bio:
The Master of Arts in Graphic Design at the Estonian Academy of Arts (EKA GD MA) is a new two-year program based in Tallinn, opened in 2020. The program takes an expanded view of graphic design, seeing it as a way of 'making things public.' This idea is supported by providing opportunities for students to work through both traditional models of graphic design—books, websites, posters, typefaces, videos—but also to publish texts, organize exhibitions, host lectures, teach workshops, and define other contexts for exchange during their studies.
This event is in collaboration with REDO Design Conference.