The Education and Mediation team is among the first to begin developing programmes for each Manifesta edition. For Manifesta 14, the programme derives from conversations, extensive field research, sociocultural and educational mapping, pilot community projects and projects at schools developed collaboratively with artists and associations of Prishtina and conducted during the two years prior to the opening of the biennial.
Manifesta 14's Education and Mediation welcomes everyone to join our programme through walking tours, conversations, workshops, school projects, family activities, creative experiences, and much more.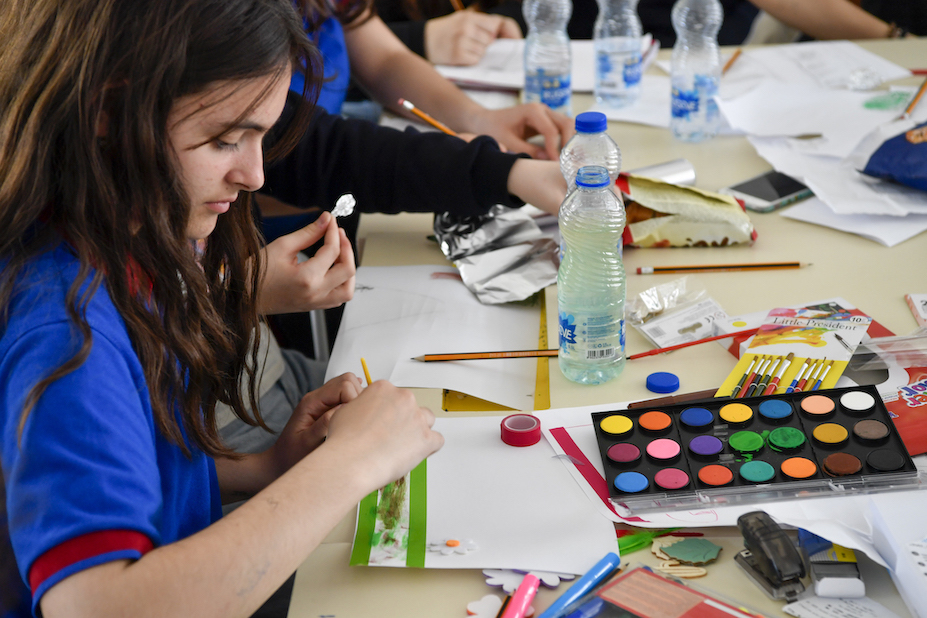 Oaza of the Centre for Narrative Practice 
OAZA opens at the Centre for Narrative Practice in July 2022 as a community-based library project with a diverse programme of collective activities ranging from reading sessions and self-publishing workshops to community games. The core of the library is a collection of books dedicated to diverse topics repeatedly addressed throughout the pre-biennial research process. These are gathered by a group of local specialists and activists with the contribution of the city inhabitants, following an inclusive and intergenerational approach that questions standard hierarchies of knowledge.