Zahir Pajaziti Square, Prishtina
Wheelchair Accessible, WC Available
opening hours
Tuesday to Sunday
10:00 - 20:00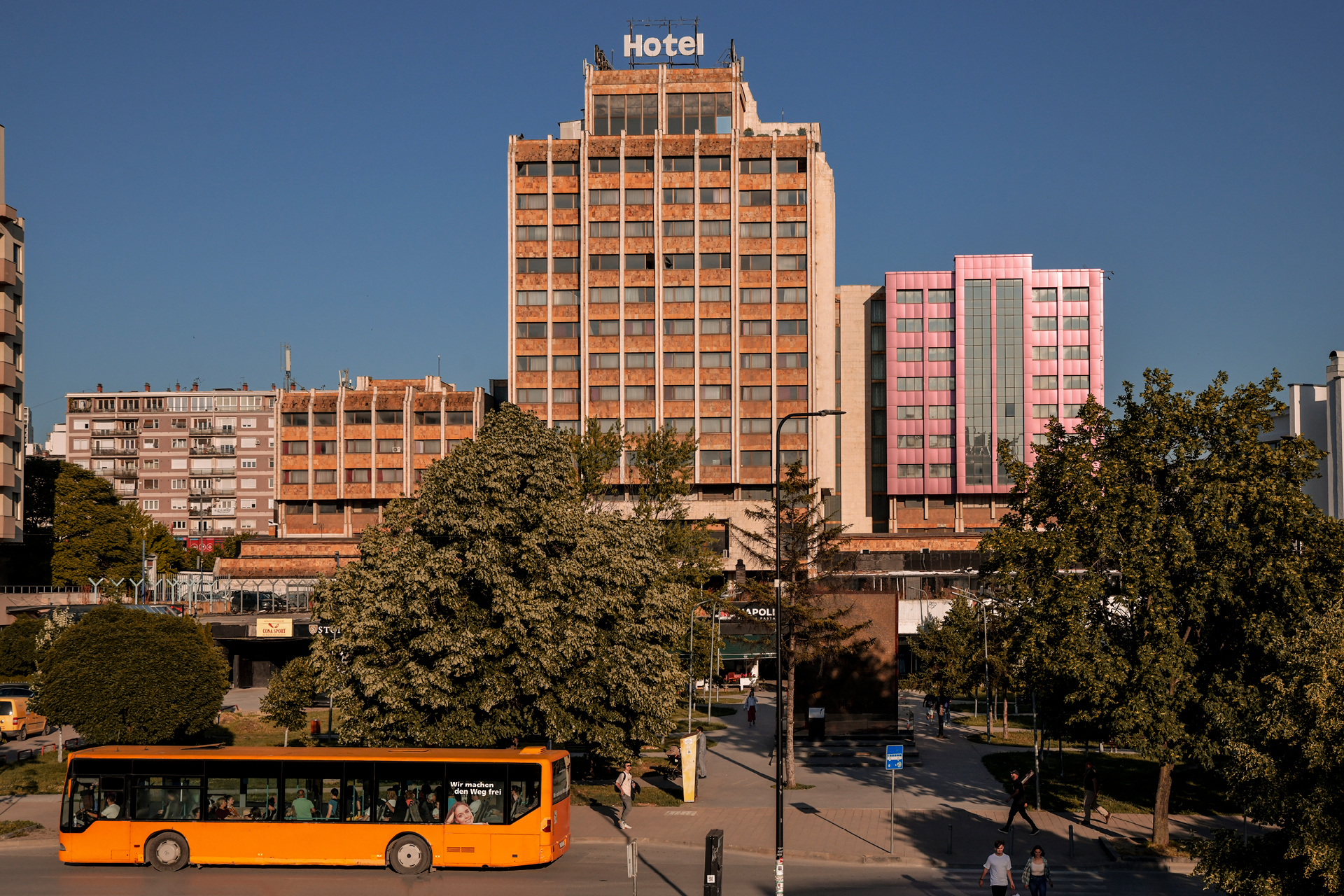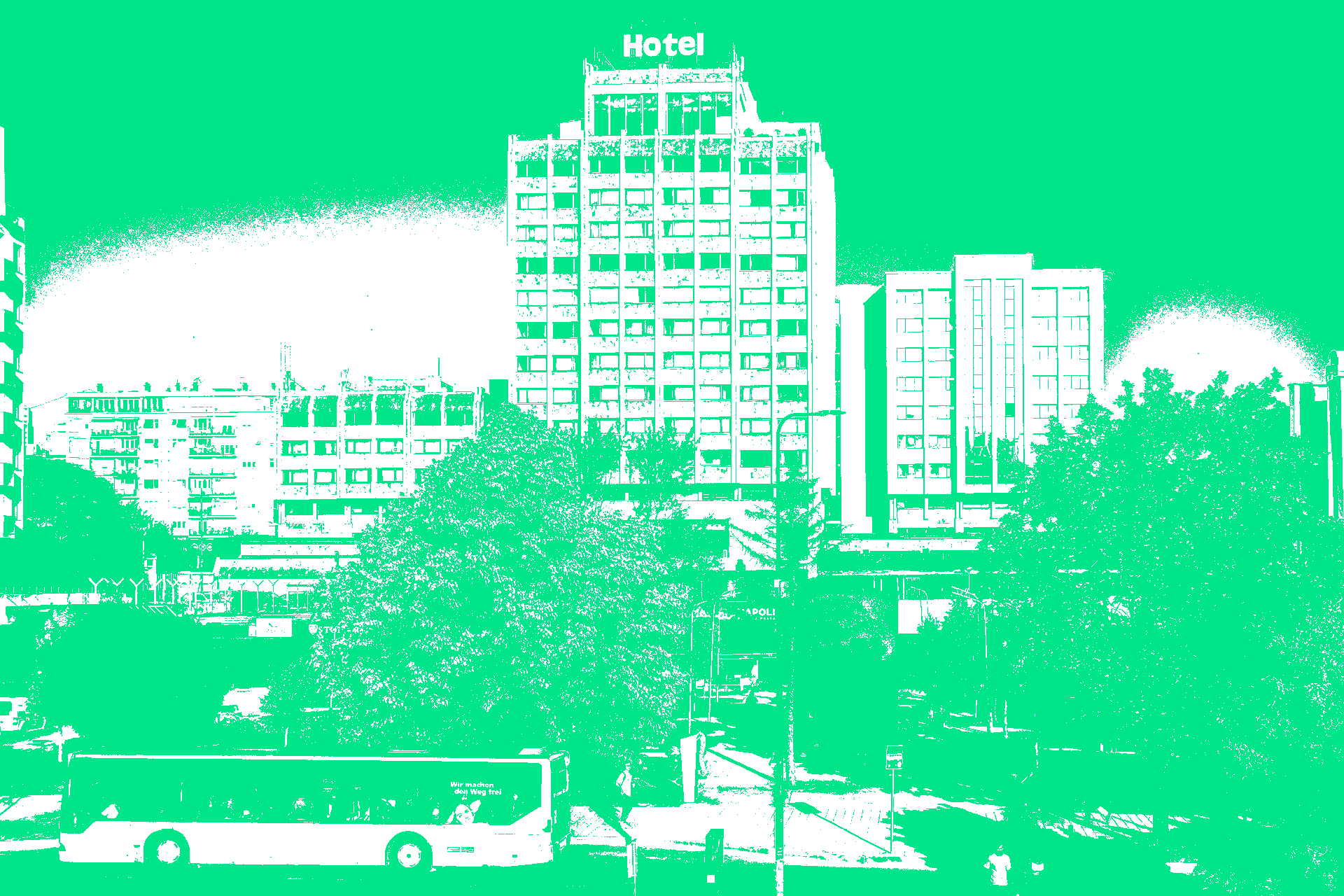 Manifesta 14 Prishtina begins at the Grand Hotel. Still a grand place, it is dilapidated, largely unused and sagging under the weight of its symbolism: of the decline of the Yugoslavian dream of a worldly brand of socialism; of the practices of repression, exclusion and violence known to have been orchestrated from within its walls during the 1990s; of the privatisation of public property and its stagnation, the neglect of architectural infrastructure and the question of what might come next. 
Here, at this equally captivating and contested site, Manifesta 14 Prishtina is launching an associative enquiry into one of the key questions of the biennial: What role do the arts and art thinking play in telling stories otherwise, in bringing forth political imagination and engagement, in enacting healing, repair and transformation?  
The hotel is host to The Grand Scheme of Things, a thematic exhibition, and manifold artistic interventions. Visitors are invited to explore its hallways, rooms and its history while reflecting on stories of transition, migration, water and capital, love, ecology and speculation: the themes that link the concerns of people in Kosovo with those of people around the world – and indeed those of the planet at large.  
With a strong focus on works of visual arts, poetry, music and thought, the hotel also incorporates active spaces, such as open studios and workshops, as well as convivial places, such as cafés, lounges and terraces offering panoramic views of the city. Throughout the biennial, a portion of the hotel rooms are available for accommodation.
Located in the heart of the city, the Grand Hotel Prishtina stands out in the Prishtina skyline. The iconic marbled building was built between 1974-1978 by architects Bashkim Fehmiu, Dragan Kovačević and Miša Jevremović. A large building (around 32.000m2), the hotel has 350+ rooms of different sizes spread out over 13 floors.
Figuring prominently in the public consciousness, the hotel has hosted many famous figures from international politics and the entertainment sector over the years. Embodying the recent history of Kosovo, the Grand Hotel Prishtina has witnessed political, social and cultural changes, the memory of which has woven into its hallowed halls.
In its glory days, 'Hotel Grand' was considered one of the best hotels in the region, and proudly displayed five stars next to its name. Now, the story of Grand Hotel Prishtina remains difficult to summarise in a sentence. It was privatised after the war, and is now the home of numerous businesses, from a gym to a travel agency to a nightclub. There are still many visitors at Grand Hotel Prishtina, and rooms to let, even though only 1% of the rooms are occupied with hotel guests.
Permanent
Past