Open Tours: Meet me at the Grand Hotel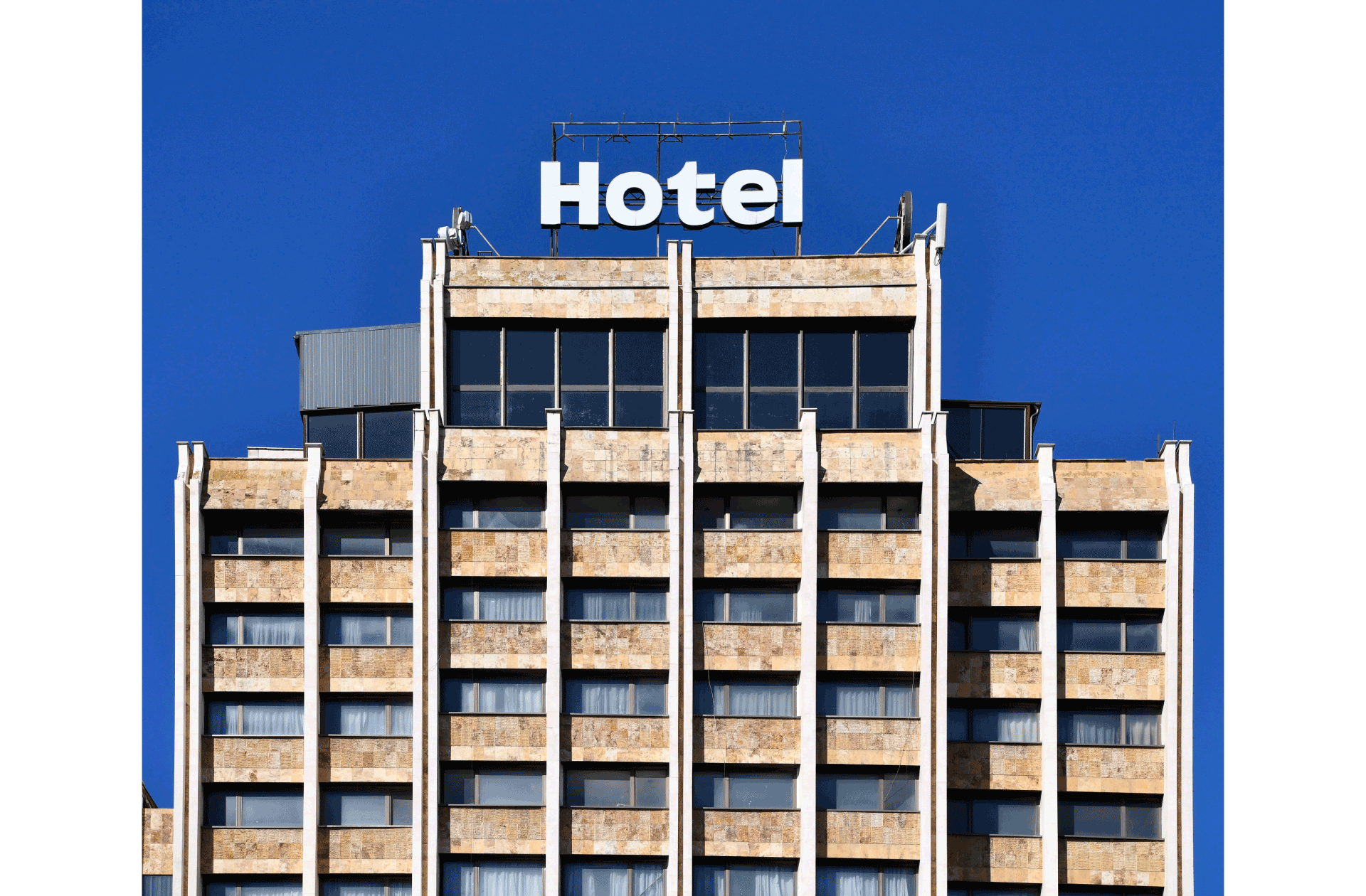 Meeting Point: Grand Hotel - every Tuesday at 10.00
Throughout Manifesta 14 Prishtina, we will be offering free mediated open tours, with a different tour every day of the week from Tuesday through to Sunday.
In the heart of the city, there is Grand Hotel Prishtina. Located on Zahir Pajaziti Square, a meeting point for assembly, resistance and celebration, the Grand Hotel Prishtina has 350 rooms of different sizes. Everyone in Prishtina can tell you at least one story related to the Grand Hotel and the life events they have experienced there. Built between 1974 and 1978, today its structure holds little of those memories. After the Kosovo war, with the wave of state privatisation in Kosovo, Grand Hotel experienced a progressive downfall from its five-star glory days. Today, the story of Grand Hotel remains difficult to summarise in a sentence, it is now the home of numerous businesses, from a gym to a travel agency to a nightclub. 
By positioning Manifesta 14 Prishtina throughout such iconic buildings, our stories, memories, present experiences and futures are brought to the fore. These stories are expressed in the thematic exhibitions located on seven unfinished floors of the hotel. Our mediators invite you to join the tours through the Grand Hotel, get immersed in its layered histories and present uses through artistic interventions that talk, among other stories, about love, water, capital and migration.
Registration for these tours is at the front desk at the Grand Hotel, and places are offered on a first-come, first-served basis up until 15 minutes before the tour commences.
Tours are offered in both English and Albanian – the mediator will adapt depending on the group.