When the Sun Goes Away we Paint the Sky, a conversation with Petrit Halilaj and Catherine Nichols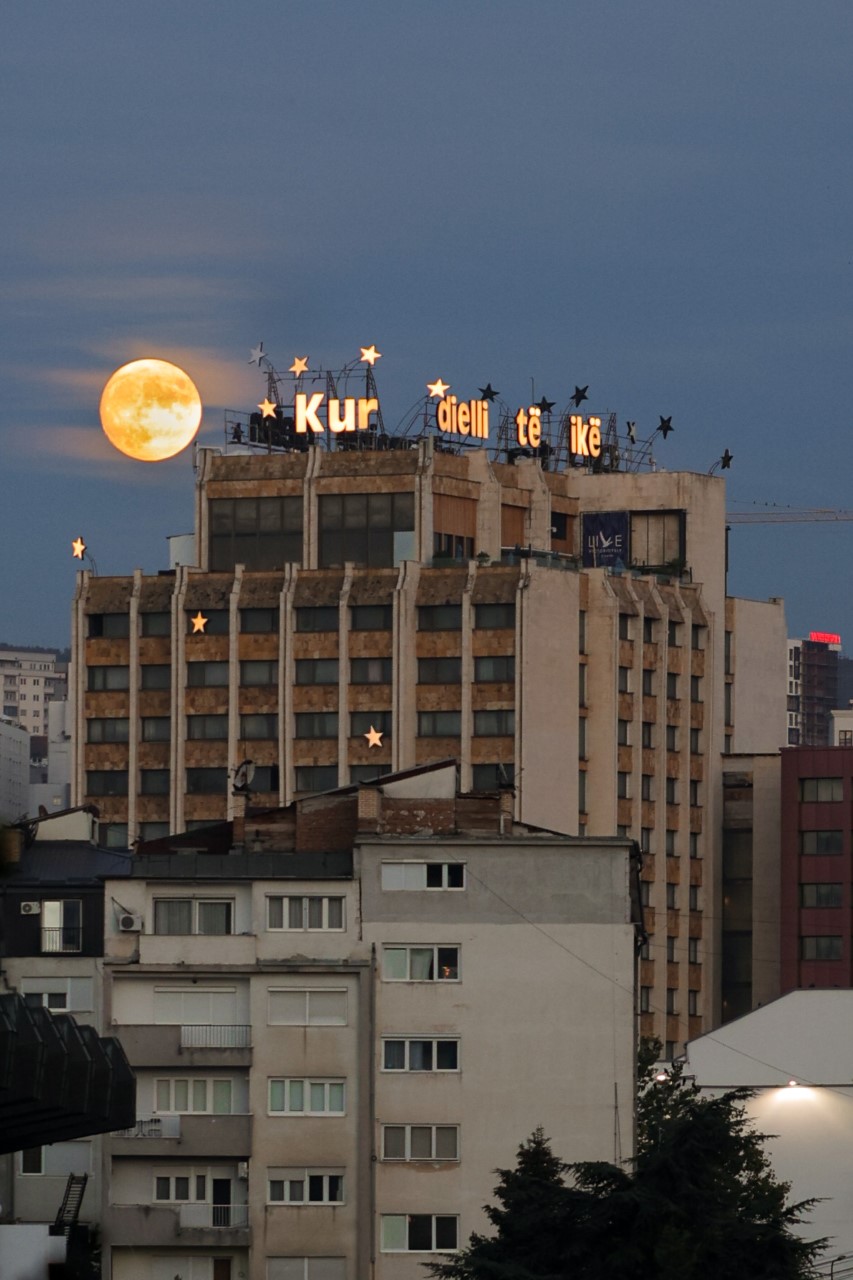 We invite you to join us for a conversation between Petrit Halilaj and Catherine Nichols that takes place in the Grand Hotel Prishtina. It will begin through the artistic intervention "When the sun goes down, we paint the Sky" and will continue on the overall practice of artist.
More about Catherine Nichols
Catherine Nichols is an arts and literary scholar, curator and writer. She has mounted acclaimed exhibitions across Germany and was the artistic director of beuys 2021, a year-long centenary programme in the state of North Rhine-Westphalia dedicated to the artist Joseph Beuys. Nichols is currently serving as the creative mediator for Manifesta 14 Prishtina and as curator at the Nationalgalerie im Hamburger Bahnhof in Berlin.
More about Petrit Halilaj
Petrit Halilaj's (1986, RKS) work is deeply connected to the recent history of his native country Kosovo and the consequences of cultural and political tensions in the region. He uses these issues as a starting point for creating alternative poetics for the future. His work transposes personal relationships, places and people into sculptural forms, often incorporating materials from Kosovo to create ambitious spatial installations.
Halilaj works across a variety of media, including sculpture, drawing, text, and performance. His practice can be seen as a playful and, at times, irreverent attempt to resist oppressive politics and social norms. Indeed, his work looks to celebrate all forms of connectedness and freedom. Halilaj views artistic exhibitions as a way to change the course of personal and collective histories, creating complex worlds that create space for freedom, desire, intimacy and identity.