Str. Luan Hardinaj, n.n, Prishtina
Wheelchair Accessible, WC Available
opening hours
Tuesday to Sunday
10:00 - 20:00
Palace of Youth and Sports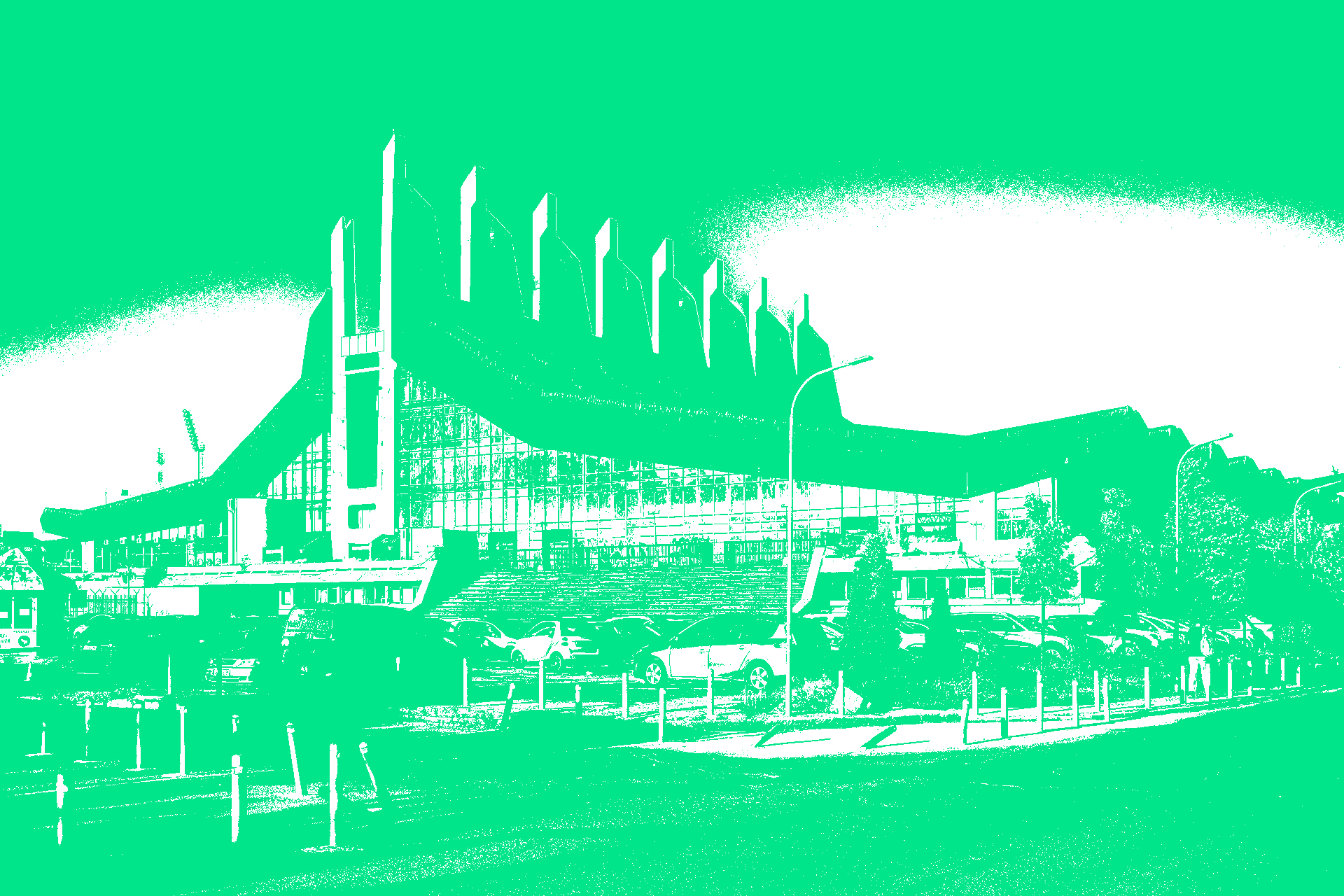 The Palace of Youth and Sports is a remarkable structure – a symbol for the city of Prishtina – where many activities are held throughout the year. The complex is a popular meeting spot, a stage, a place for cultivating talents and a site that shapes the city's identity.
The decision to build the Palace of Youth and Sports was made by a public referendum. A portion of the budget was provided by Prishtina residents, a percentage of whose wages funded the construction effort. Construction on the sprawling complex was started in 1977 with the completed premises opening to the public four years later, under the name "Boro-Ramiz" Youth and Sports Centre. Živorad Janković was responsible for the building's singular design.
The Palace of Youth and Sports is still used as sporting grounds, where many teams practice and generations of Kosovar athletes have trained. The palace's Red Hall and Atelier Hall are spaces where the cultural community gathers to celebrate classical music and other forms of creative expression. Damaged in a fire in February 2000, the former ice rink is now a parking lot for the municipal offices within the complex.
The complex is also home to a high school, a shopping centre and the Manifesta 14 offices. The plateau regularly hosts concerts, fairs and pop-ups; it is a favourite hangout for young people.
Permanent
Past