Flaka Haliti's (1982, RKS) artist practice includes mixed media, sculpture and spatial installation with a decidedly site-specific approach.
Haliti explores themes of appropriation and re-arrangement in her works in order to create new, hybrid patterns. She engages with political reflection and geopolitical preoccupations by emphasising how different visual and conceptual views can alter individual perceptions. Throughout her work, she negotiates topics such as territorial boundaries and powers, including national borders or associations like the United Nations or the European Union.
Haliti's work confronts the nebulous politics of identity construction, aiming to move beyond categorisations of gender or national ideas of belonging.
Permanent
Artistic Intervention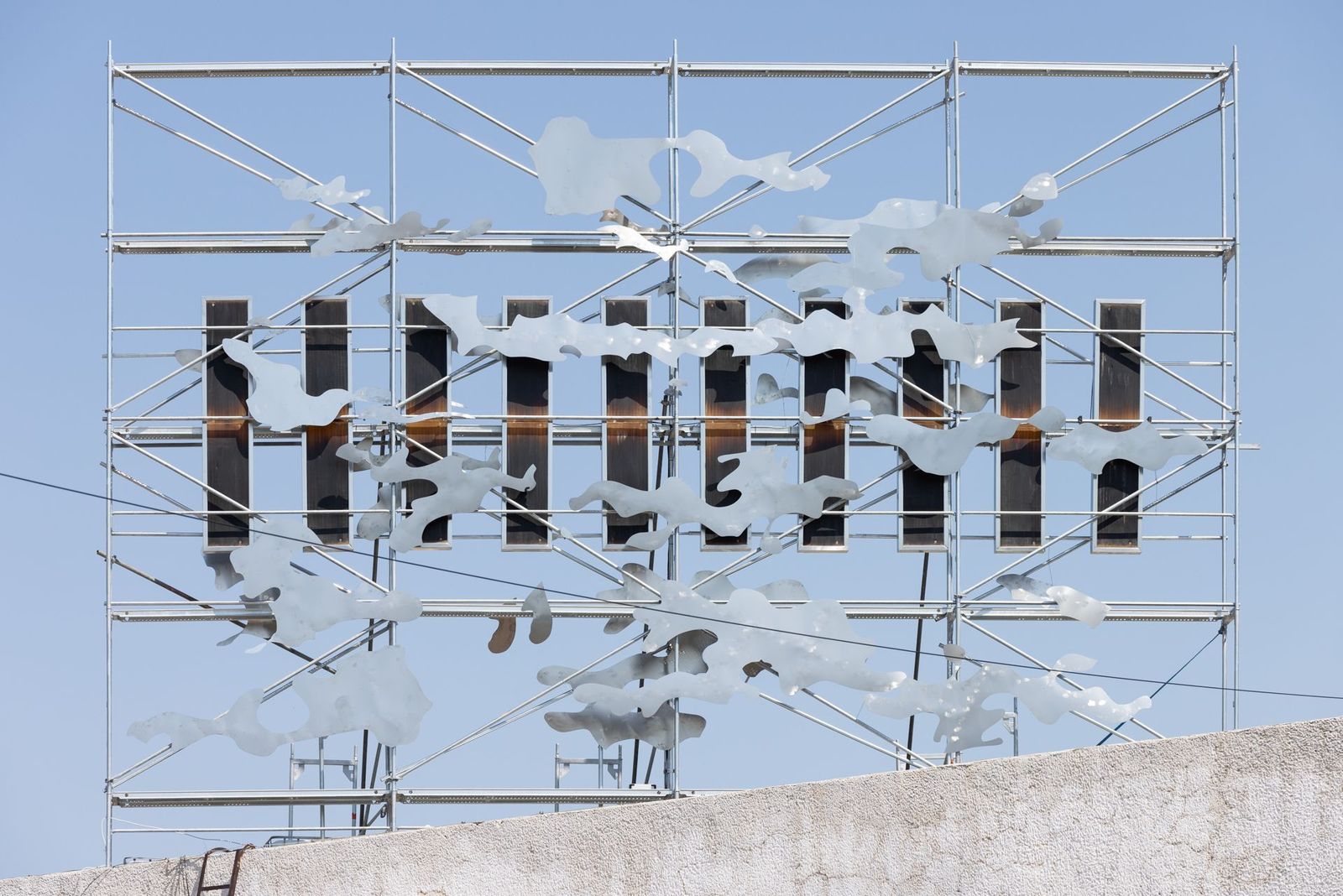 Past
Event