Open Tours: Meet me at the Palace of Youth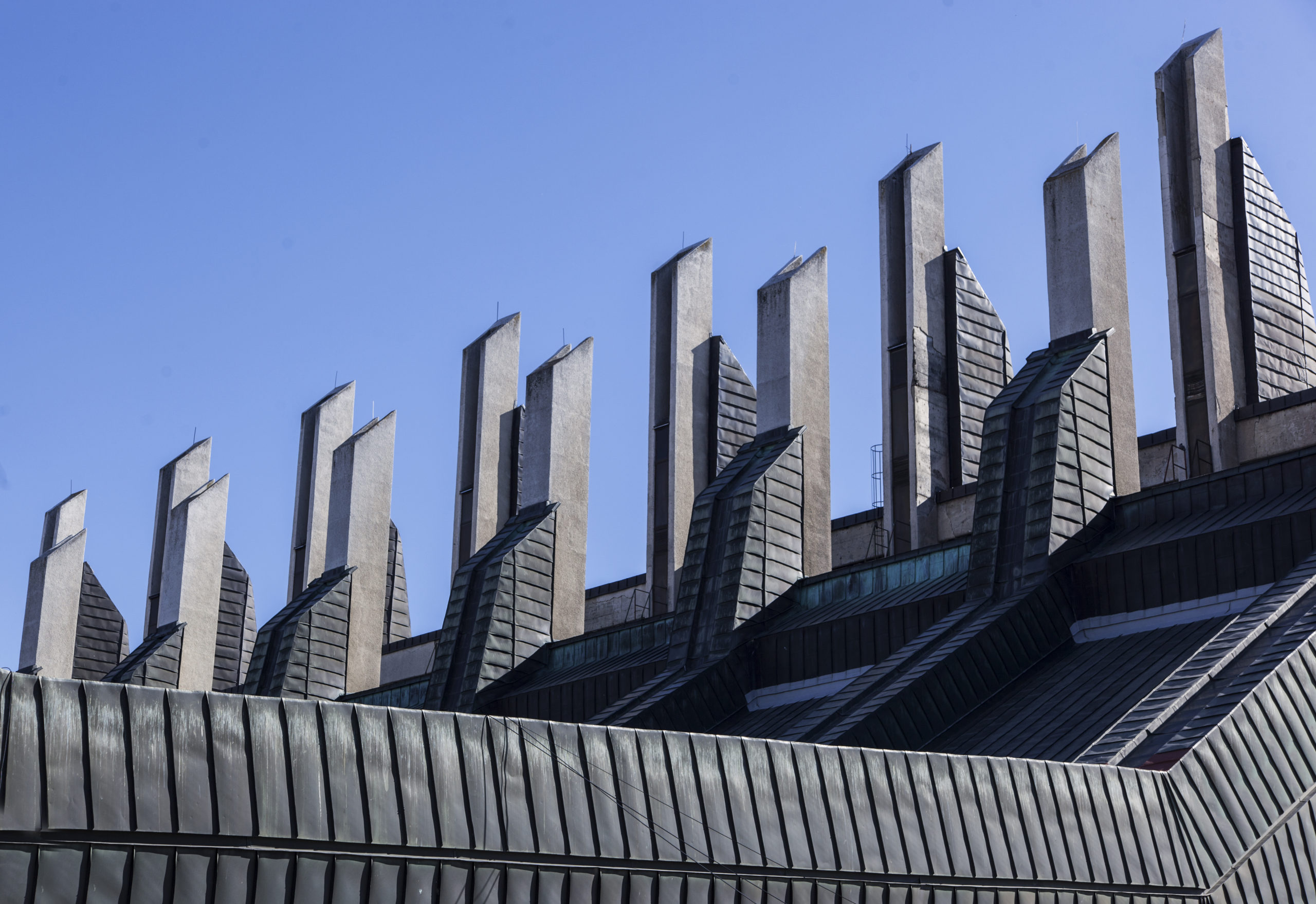 Meeting Point: Newborn Monument - every Saturday at 18.00
Throughout Manifesta 14 Prishtina, we will be offering free mediated open tours, with a different tour every day of the week from Tuesday through to Sunday.
We start our tour at the Palace of Youth and Sports, built in 1977 with its brutalist architecture pointing towards the sky. Today, the palace continues to host various activities, while still many of its spaces remain empty and unused. Upon crossing the road, we pass through Rilindja, a former printing house that opened in 1945, and was the second biggest printing house in the whole of the Balkans and as well as the first to publish and distribute Albanian language newspapers. Passing through the Green Corridor, our tour brings us to a large-scale intervention by raumlaborberlin taking place in the Brick Factory. The former industrial site, where the bricks that have built were used to build the city of Prishtina were made, is transformed into an Eco-urban learning centre. 
Registration for these tours is at the front desk at the Grand Hotel, and places are offered on a first-come, first-served basis up until 15 minutes before the tour commences.
Tours are offered in both English and Albanian – the mediator will adapt depending on the group.