Confutatis – what are heroes made of? A performance by Velimir Zernoski in collaboration with Kolektiv Veternica, Skopje and Trisomija 21, Skopje, Joana Ristesca and Filip Mitrov.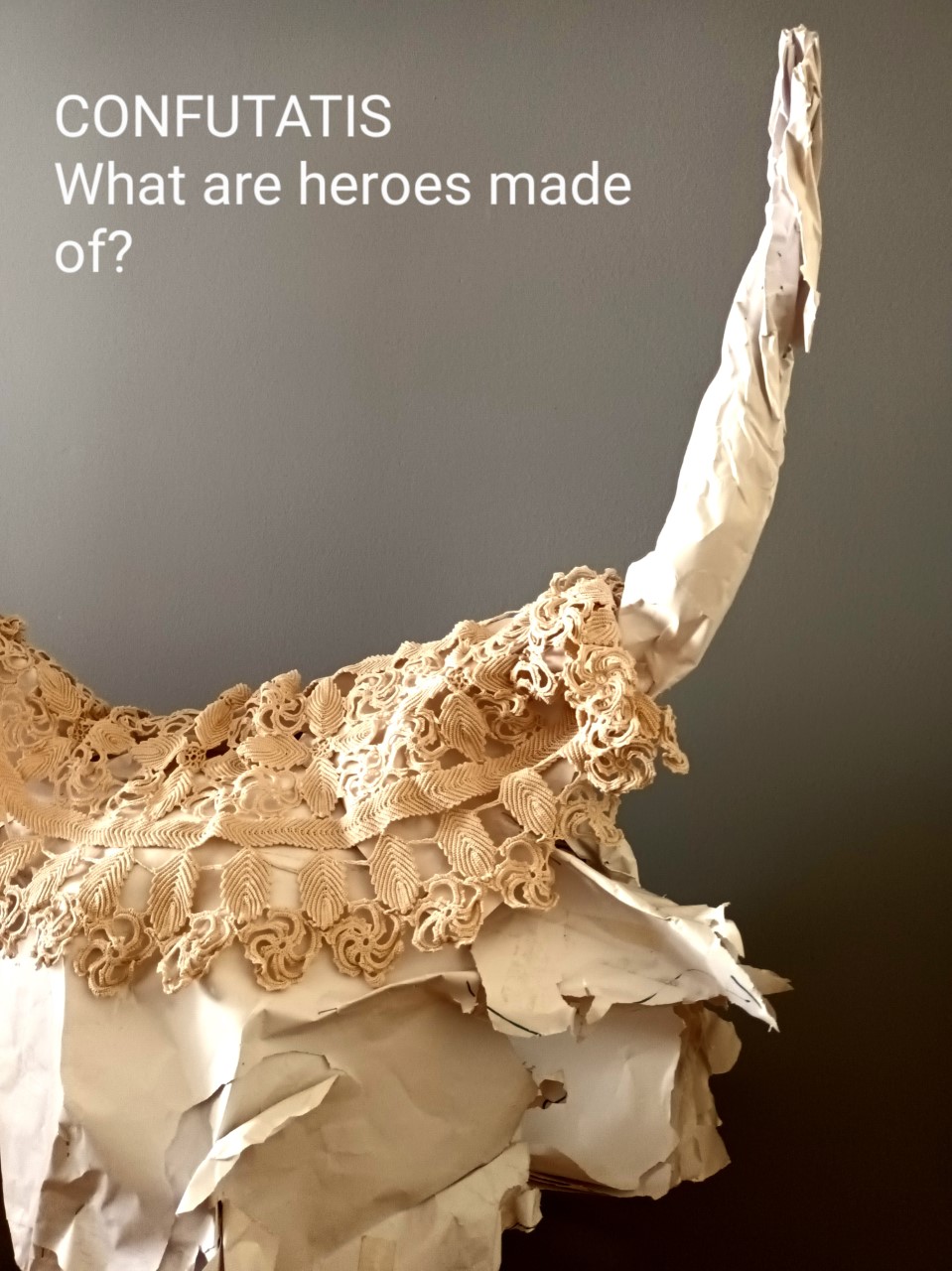 Velimir Zernovski – Confutatis – what are heroes made of?
2022 – Performance
In collaboration with:
Performers: Kolektiv Veternica, Skopje & Trisomija 21, Skopje
Musicians: Joana Ristesca & Filip Mitrov
Text: Natali Rajchinovska Pavleska
This project is supported by Unë e du Kosovën Foundation
Why do some people become heroes and others not? What kind of shining lights do we need, and of what might they be made? Skopje-based artist Velimir Zernovski joins forces with the Physical Performative Theater ensemble to explore these and other questions around the politics of power, marginalisation and belonging. Instigated by Biljana Dimitrova, the performance enacts rituals of mourning for the living beings we have lost and are losing, many of them through neglect.
As in numerous other works, Zernoski interacts with fellow performers to develop new narratives of becoming. Together they reflect on the lonely future facing humanity if we do not cultivate practices of caring. Mourning becomes a catalyst for change.
Biography
Velimir Zernoski (*1981) is an artist from Skopje. In his practice he addresses contemporary problems through the lens of mythological past and future scenarios with a view to opening up new spaces for transformation. Networking and collaborating with authors, performers, scientists, researchers, marginalised groups and activists plays a crucial role in his work. He has exhibited widely across Europe, the USA and Asia.