raumlaborberlin and collaborators
raumlabor is a Berlin-based collective of nine members who share a background in architecture. As architects, artists, performers, inventors and curators, they have tapped into multiple different spaces of action.
The group developed in 1999 from a common interest in an expanded understanding of architecture, which has since been established as Urban Practice.
raumlabor's working method is situational and action-oriented, with a focus on the collaborative production of space as an open and unbiased process. An example of their previous projects is Floating University Berlin, a temporary floating structure in the basin of the former Tempelhof Airport in Berlin, Germany.
Permanent
Urban Interventions
Past
Event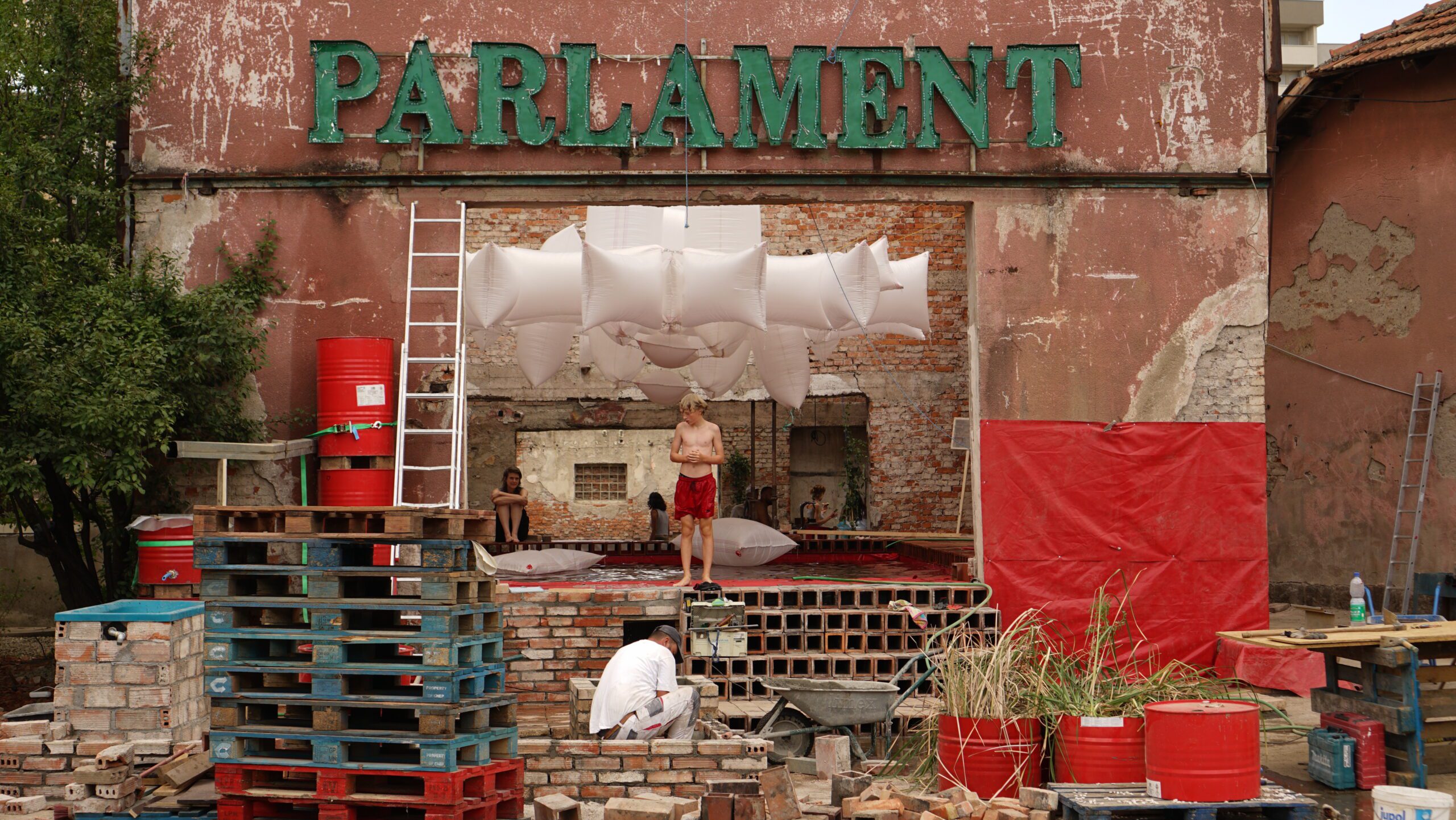 "Common grounding" – a special tour developed by Sabine Zahn and guided by Okan Xhemaili at the Brick Factory in Prishtina

29 → 30.10.2022 09.45-11.15
● Brick Factory