Event
29 → 30.10.2022 09.45-11.15
Wheelchair Accessible, WC Available
•
Brick Factory
"Common grounding" – a special tour developed by Sabine Zahn and guided by Okan Xhemaili at the Brick Factory in Prishtina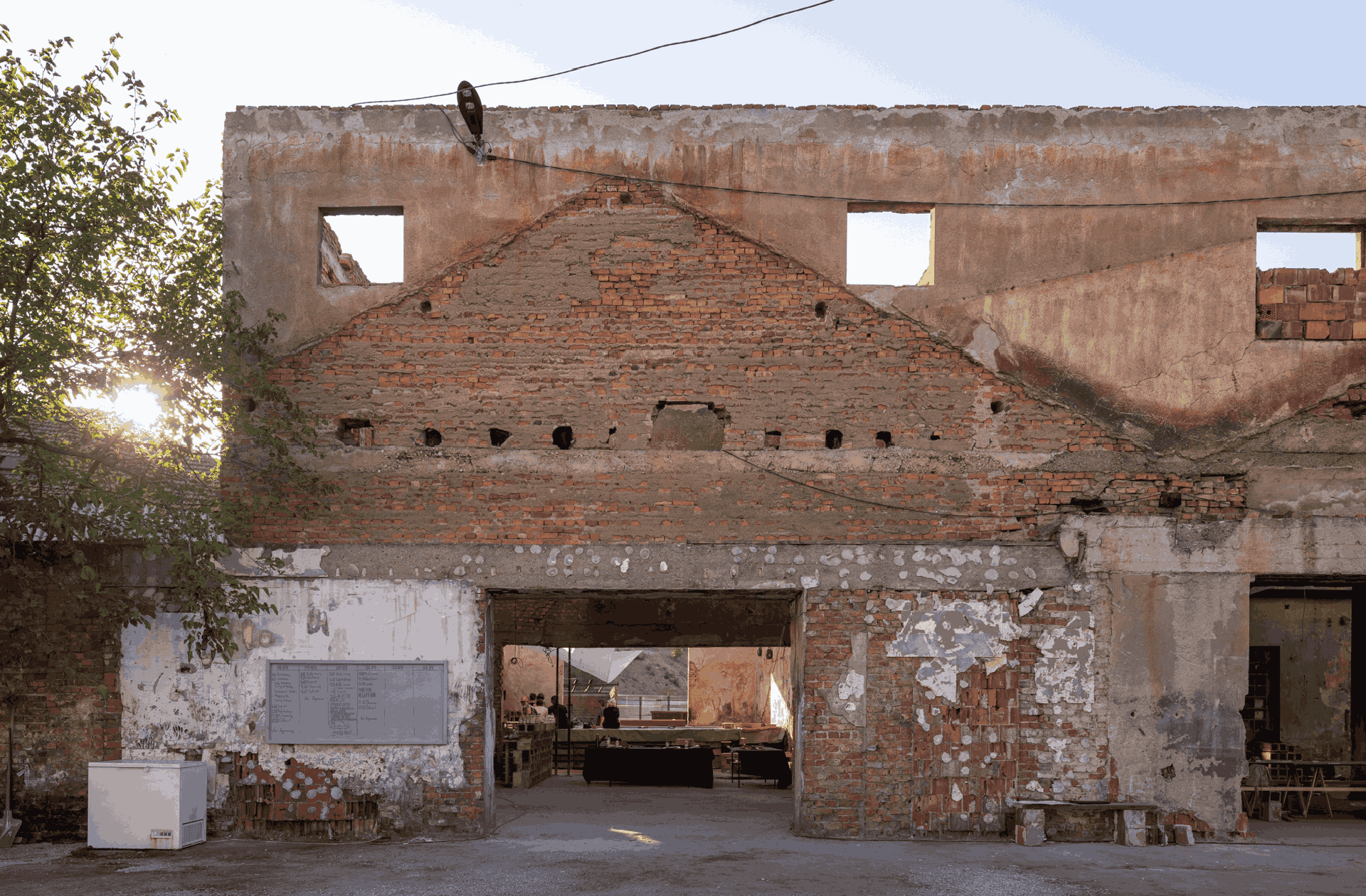 Suspended in time, the Brick Factory lives a rare moment of apnea. Everyone left, the ground is not trodden anymore. Full of traces, scars and imprints from a diverse past – it waits for a future yet obscure.
However it bears the stories of living beings, that passed here and the ones, that are secretly passing still. This tour follows their traces. Through a concise number of 10 acts, the guests are taken deeper into the closed off parts of the Brick Factory.
Instructed by a guide, visitors will enter different segments of this mannigfold site through their senses and everyday life movements. Thus exploring ways of grounding, possibly common grounding. In being with one another and with Brick Factory they create new trajectories and imprints; a shared movement, a common gesture, a silent correspondence. Might these act as traces into the future.
Conditions to participate:
This is for people ready to engage with their senses and movements. You will leave your bags and other belongings (cameras, phones, valuables) with the guards. You might get dirty and you will need good closed shoes (no sandals!). If you deal with special physical needs, please let us know beforehand.
Unfortunately, the tour is not wheelchair accessible.
Language: English/Albanian 
Capacity: Limited to 8 people
How to Register:
Register through messaging or emailing the following contact:
Okan Xhemaili – Contact Number – +39 3887780643 (Only on WhatsApp)
Meeting point: Bar of the common ground project at Brick Factory in Prishtina.