Summer School – [Working on] Common Ground
Summer School – [Working on] Common Ground  
Manifesta 14 Prishtina  
July 16th – July 30th 2022 
Application Deadline:  13th of June 2022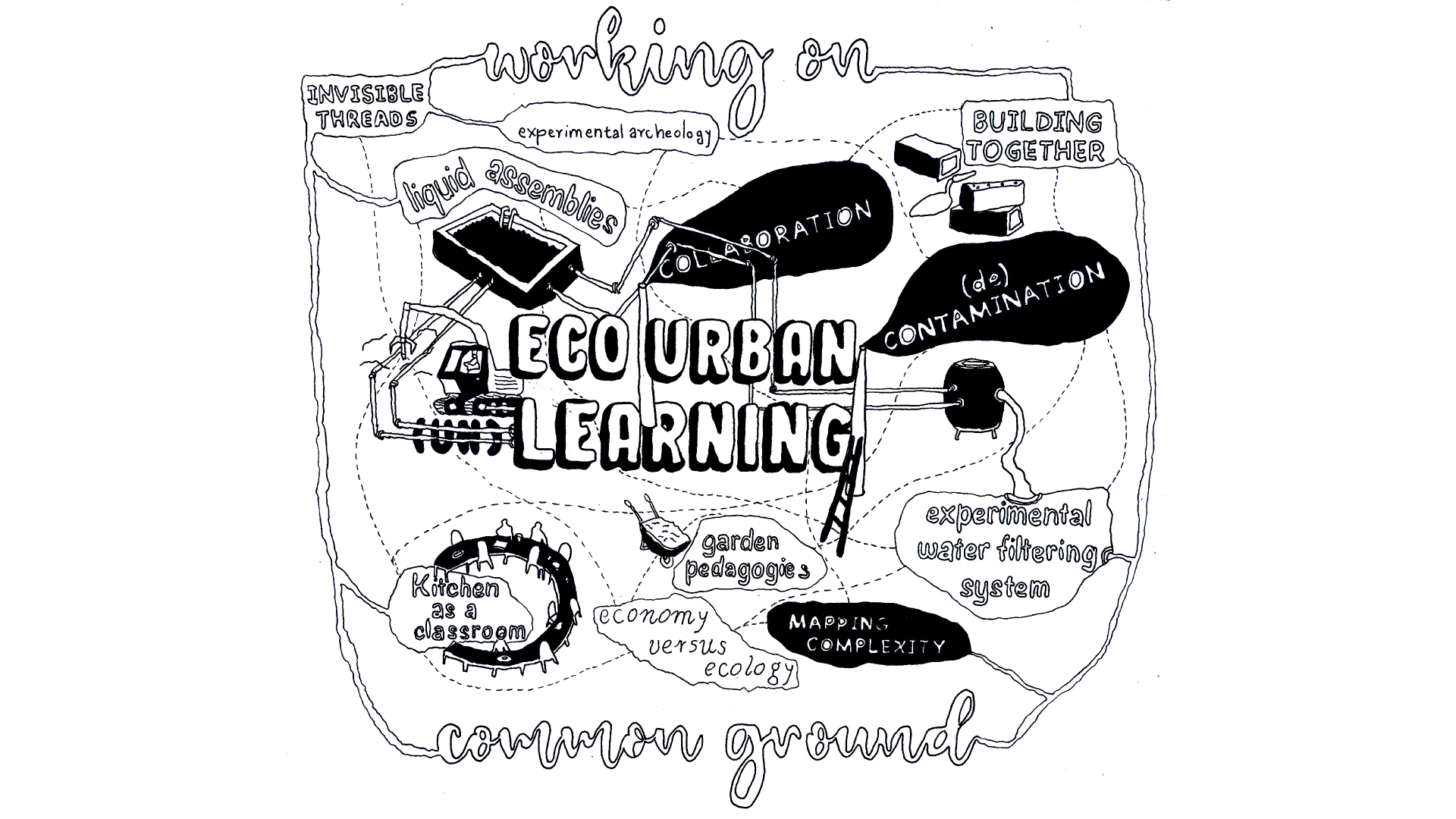 [Working on] Common Ground Summer School 2022 will take place between July 16 and July 30 in the ongoing transformation of the former Brick Factory, a large post industrial site in the city of Prishtina, into a temporary collaborative site of Eco Urban Learning. Designed and developed by raumlaborberlin in collaboration with local community and collectives, the site is one of the four main central pillars of the programme of Manifesta 14 biennial.
The theme of the summer school is [Working on] Common Ground and aims at an intensive two weeks programme of workshops, lectures and discussions featuring national and international artists, architects and educators. The summer school activates, experiments and expands on the collective transformation efforts of the former brick factory into becoming a laboratory for Eco Urban Learning, Collaboration and Conviviality during the 100 days of Manifesta 14.
Mentors and their courses will be announced soon in between the weeks of the application time.
Call for participants  
The summer school is open to local and international young designers, architects, artists and enthusiasts around topics and practices of commons, urbanity, de-contamination, conservation, circular and regenerative economies and climate care.  
Focus on research by design the courses will have a hands-on approach, coupled with on site experimental ethnographic and performative research. The collective built interventions will stay open and actively host the public for the 100 days of the programme of Manifesta Biennial. Participants will take part in one of the courses and engage with shared programmes of lectures, discussions, screenings and other events in between.  
The participation is free of charge, with on site lunch covered by the summer school. International students are asked to arrange their own travels to and from Prishtina. Local participants will be asked to possibly host their international peers in forms of distributed hospitality around the city, a precious characteristic of Kosovo, which reads Prishtina beyond the lines of its maps. We will facilitate the matchmaking prior to your arrival in Prishtina.  
The courses and communication during the summer school will be in (different forms of broken) English  
How to apply  
If you wish to join us in Prishtina this summer, please fill in the application form within 13th of June.  
For local applicants here.  
For international applicants here.  
—> For any question please contact here [email protected]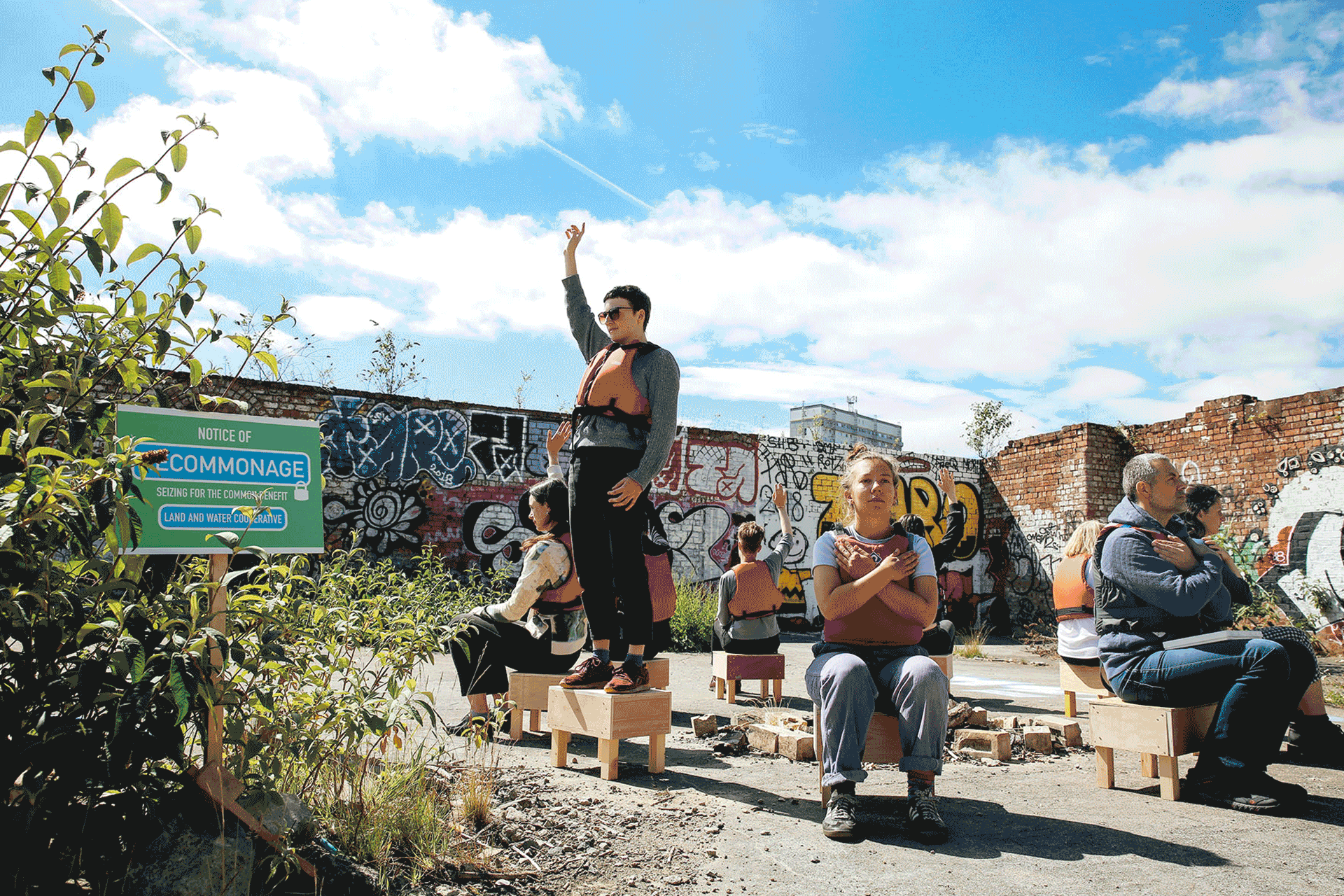 About raumlaborberlin  
raumlabor is a Berlin-based collective of nine members who share a background in architecture. As architects, artists, performers, inventors and curators, they have tapped into multiple different spaces of action. The group developed in 1999 from a common interest in an expanded understanding of architecture, which has since been established as Urban Practice. 
raumlabor's working method is situational and action-oriented, with a focus on the collaborative production of space as an open and unbiased process. An example of their previous projects is Floating University Berlin, a temporary floating structure in the basin of the former Tempelhof Airport in Berlin, Germany. 
About (some of) the mentors for Summer School – [Working On] Common Ground 
STEALTH.unlimited (Belgrade/Rotterdam) is an internationally active spatial practice formed by Ana Džokić and Marc Neelen. Their work is situated between future fiction, spatial intervention and the politics of possibility. During the last decade, Ana and Marc co-initiated several cooperatives in housing, energy, and finance to rethink the economy through collective citizens' capacity and create urban commons. Their book "Upscaling, Training, Commoning" (2018) traces these adventures following the 2008 Global Financial Crisis.
Sabine Zahn investigates how choreographic strategies expand the way urbanity and urban space can be lived, expressed and transformed. Her practice as a choreographer includes establishing its own environment within a wider practical, discursive and artistic field of both urbanism, choreography and life. She creates public research projects and processes like Stadterweitern and publications as means of further practice. Transdisciplinary collaboration is a central issue, like with raumlaborberlin for more than 10 years. Supported by different grants she could explore physical tactics of everyday navigation in various places, like in the Colombian city of Medellín (2018/19/21). Sabine is part of AREAL – artistic research lab Berlin, a network for artistic, body-based research. In 2021, she was appointed a fellow in the DAS Graduate programme in Amsterdam.
temp. space-trans int. is a temporary collaboration between Marius Busch (architecture / geography), Mascha Fehse (architecture / art) and Andries de Lange (design) that experiments with the transformation of spaces, infrastructures and buildings. They share a research- and method-based approach that develops design and spatial strategies in situ and is focused towards the production of public and common spaces. The collaboration aims to work towards empathic, local and non-extractivist practices of production, architecture and planning.