Artistic Intervention – ICA Sofia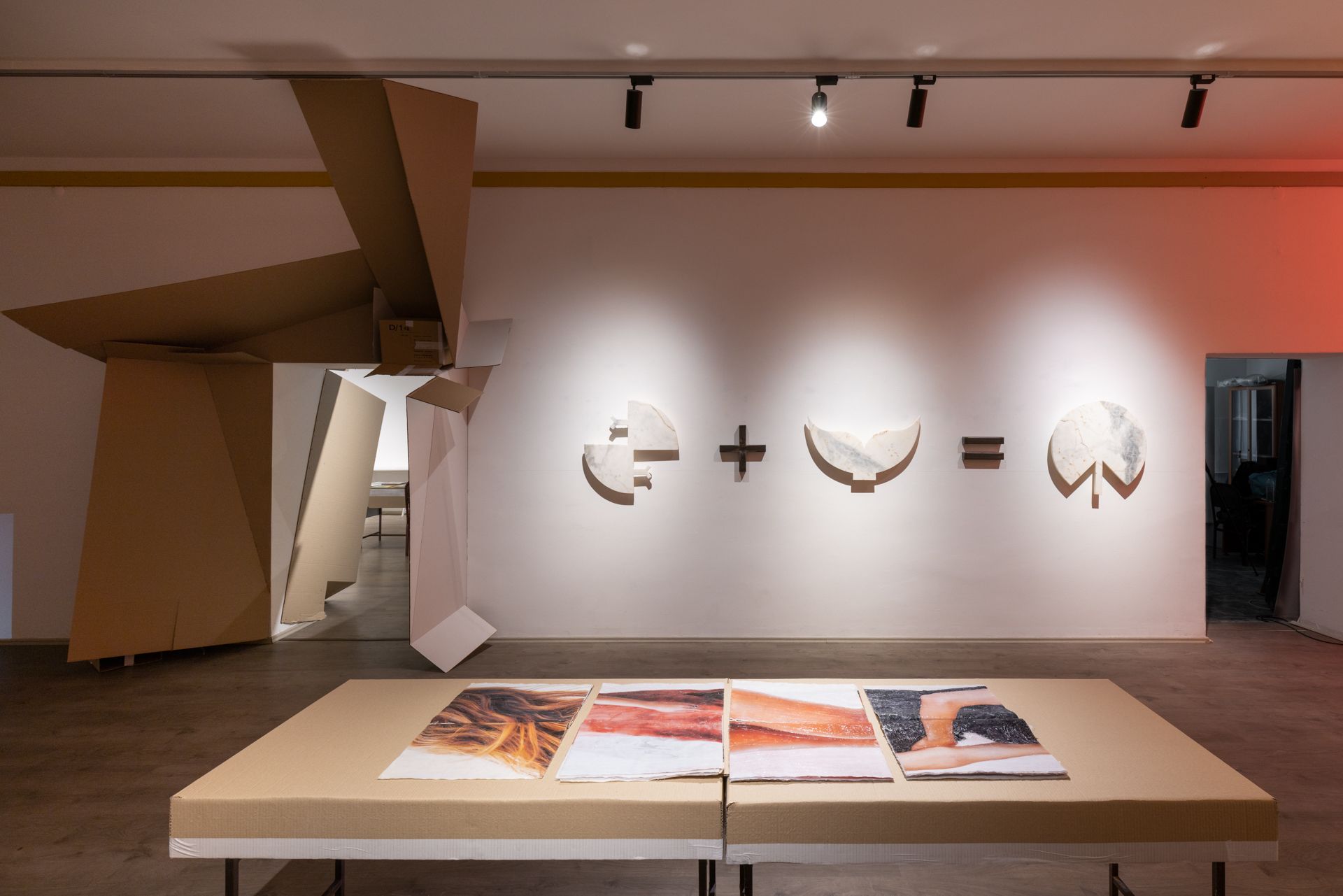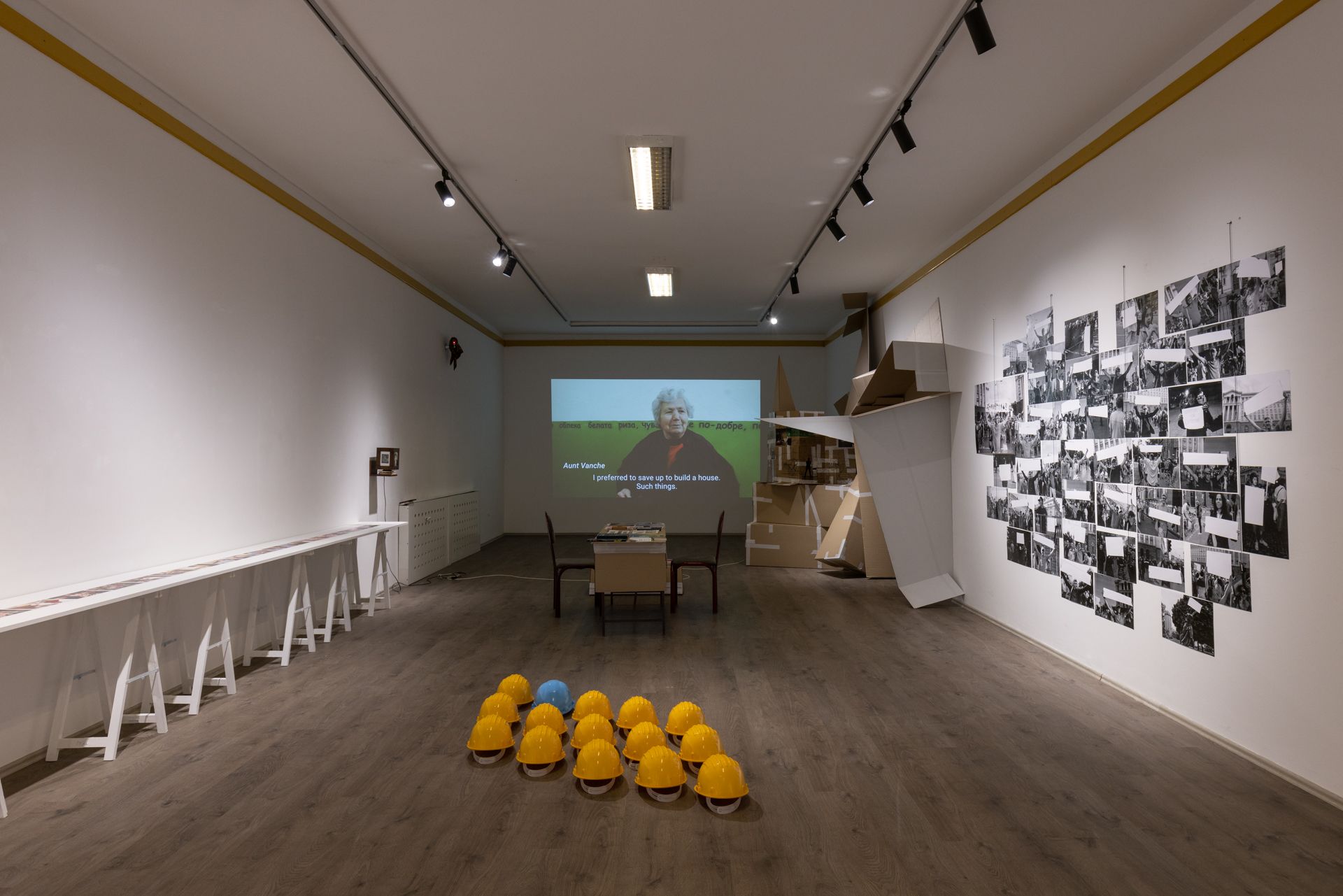 The project Self-splaining (a Triumph of Empathy) transforms the University of Pristina's Faculty of Arts Gallery into an interactive field for communication between artists and guests.
Building on the In Situ-Institute format developed in 2020 by the Institute of Contemporary Art – Sofia, where artists lived and worked side by side in the gallery space, the project brings together artists from Bulgaria and beyond: to show, work and spend time together telling and listening to stories with artists and people from Kosovo and elsewhere.
The platform is part of the Manifesta 14 Prishtina – Western Balkans Project: Co-Producing Common Space and Shaping Formations of Solidarity in the Western Balkans and beyond. In the gallery space, all participants collectively examine the conditions and power dynamics of making, showing and viewing art. At the same time, they explore the politics of space and the role that narrative plays in the formation of and interaction between self and other.
[with Iskra Blagoeva, Luchezar Boyadjiev, Mitch Brezounek, Mariela Gemisheva, Sophia Grancharova, Pravdoliub Ivanov, Nikola Mihov, Ivan Moudov, Maria Nalbantova, Elena Nazarova, Stefan Nikolaev, Aksiniya Peicheva, Martin Penev, Kiril Prashkov, Antoni Rayzhekov, Aaron Roth, Valentina Sciarra,  Radostin Sedevchev, Kalin Serapionov, Dimitar Solakov, Nedko Solakov, Krassimir Terziev, Dessislava Terzieva, Miryana Todorova, Alexander Valchev]   
Works
ICA–Sofia     
[with Iskra Blagoeva, Luchezar Boyadjiev, Mitch Brezounek, Mariela Gemisheva, Sophia Grancharova, Pravdoliub Ivanov, Nikola Mihov, Ivan Moudov, Maria Nalbantova, Elena Nazarova, Stefan Nikolaev, Aksiniya Peicheva, Martin Penev, Kiril Prashkov, Antoni Rayzhekov, Aaron Roth, Valentina Sciarra,  Radostin Sedevchev, Kalin Serapionov, Dimitar Solakov, Nedko Solakov, Krassimir Terziev, Dessislava Terzieva, Miryana Todorova, Alexander Valchev]   
Self-splaining (a Triumph of Empathy)  
2022   
Courtesy of the artists 
Part of Manifesta 14 Prishtina – Western Balkans project