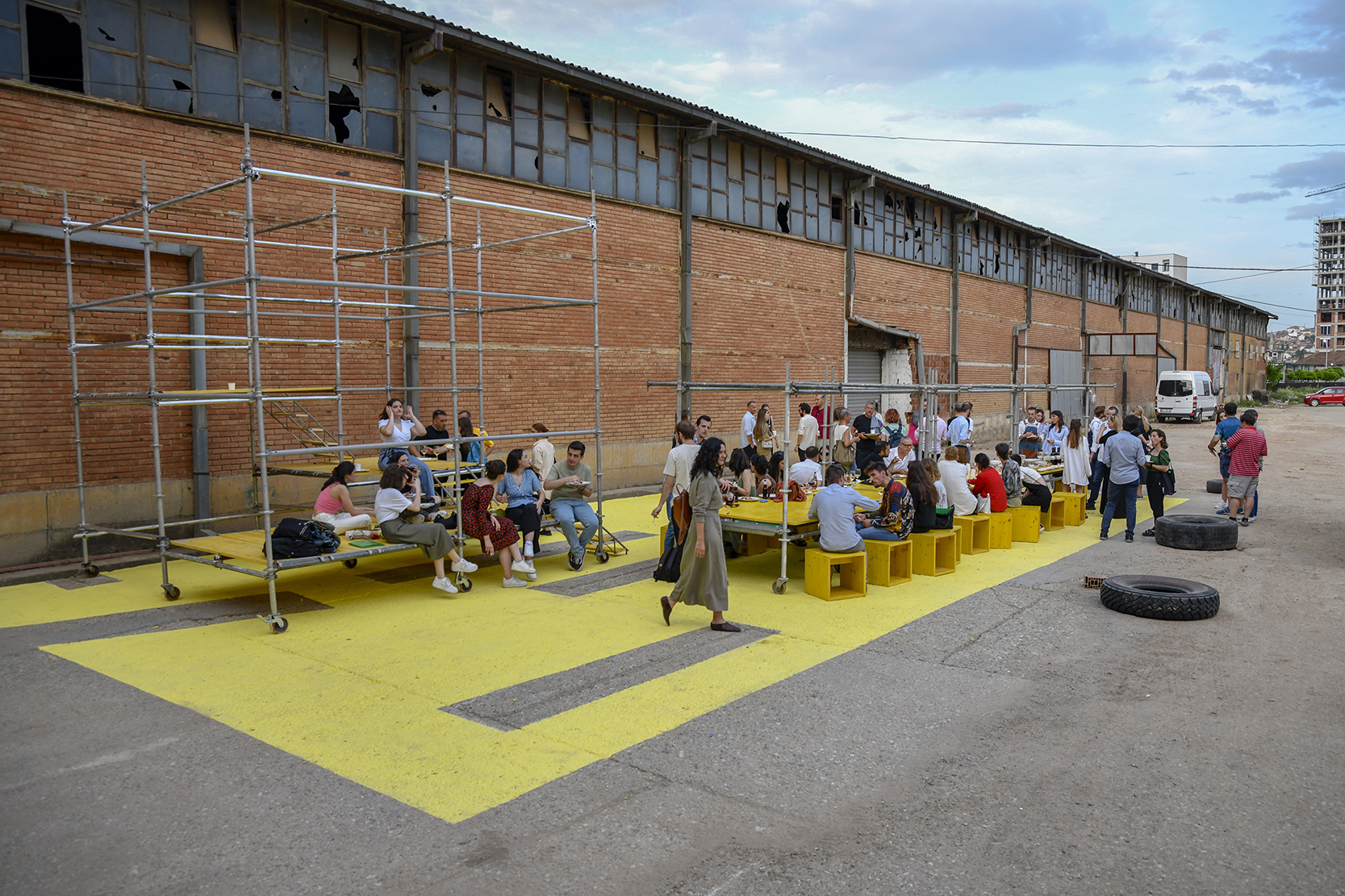 Manifesta 14 would be delighted to welcome professional, patron and academy groups to Prishtina! Aside from the extensive Manifesta 14 programme, Prishtina has a thriving cultural scene to dive in to, making it an ideal location for anyone interested in culture, the arts or urbanism.
Our Professional Open Day took place on the 21st and 22nd of July. We would suggest that larger groups who did not attend the Professional Open Day plan their visits during September and October when the weather is cool and there is more availability in hotels and flights.
When you arrive in Prishtina, we suggest you start your visit at the Grand Hotel Prishtina. There, you can pick up our Guidebook, along with a free map of the venues and interventions of Manifesta 14 Prishtina.
If you need help planning your trip, or would like more information about professional events and networking opportunities, then please get in touch with Teuta Hoxha Jahaj.