Prishtina is rich in third places – bars, cafes, restaurants. We have put together a list of some of the best, according to locals. There are so many delicious spots that we would love to add; this selection is based on proximity to the venues of Manifesta 14 Prishtina. Keep an eye out for green Manifesta 14 recommendation signs which you can spot at restaurants and bars across the city.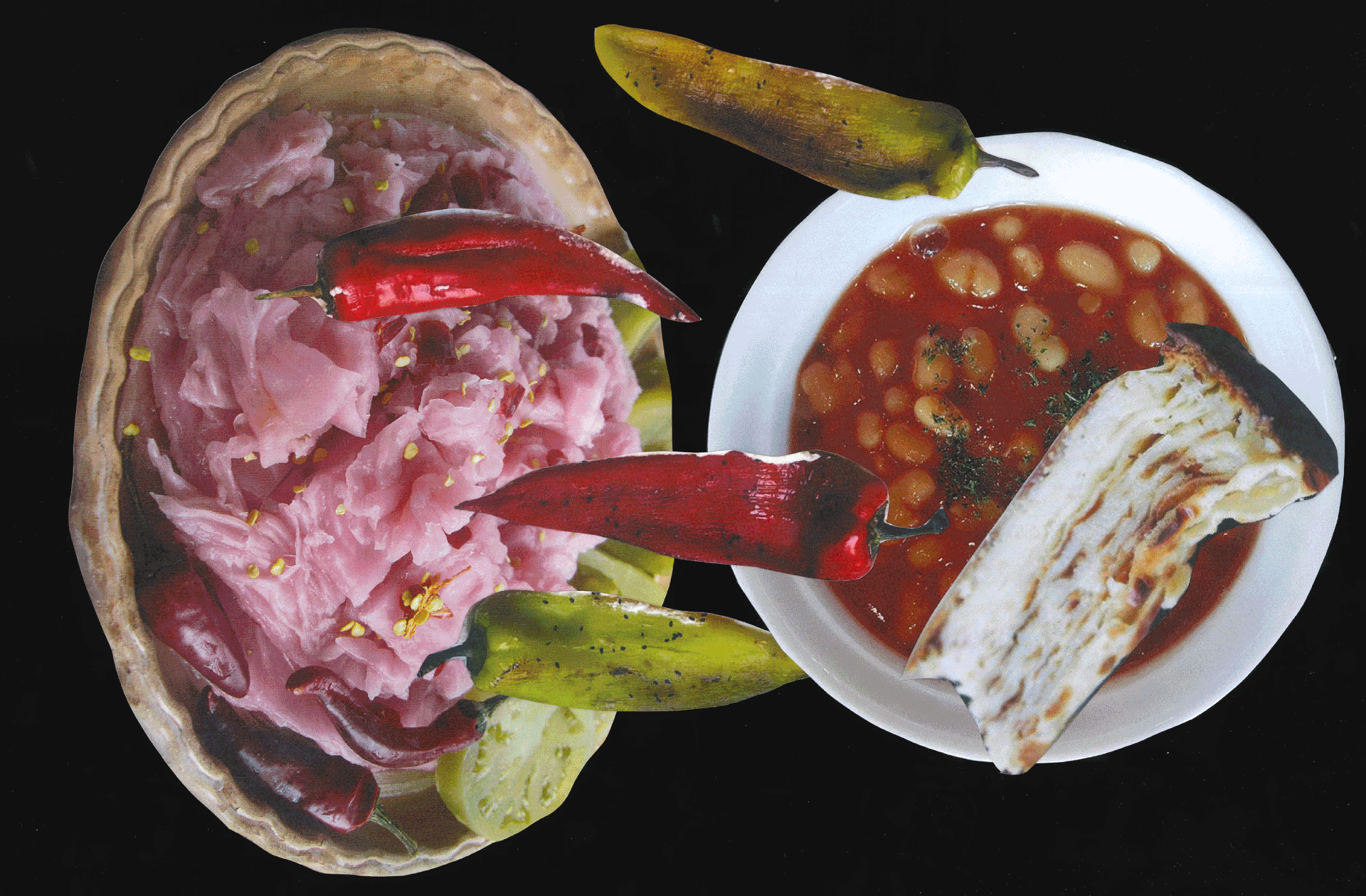 Traditional restaurants with a modern twist
Tiffany, Enver Zymberi Street no. 55
Tiffany is one of the best places in Prishtina for traditional meals and hospitality. Try their signature 'Elbasan tava', a traditional Albanian dish named after the city of Elbasan. It is a dish of slow cooked lamb (or chicken) together with egg and yoghurt. Tiffany's fresh salads and starters containing cheesy dips and homemade ajvar, a robust red pepper relish popular in the Balkans, never disappoint.
Renaissance, Musine Kokolari Street
Tucked away in a residential area, Renaissance is a house-turnedrestaurant with a quiet and relaxing atmosphere. With a fixed price menu, Renaissance prides itself on its seasonal offerings, serving the best and freshest products that Kosovo has to offer.
Soma Slow Food, Shpëtim Robaj Street, Gërmia
In a converted building in the Gërmia park, Soma Slow Food shepherds in a 'return to the earth', rediscovering and reimagining traditional dishes and cooking methods previously thought to be lost to time. With its beautiful interiors, Soma Slow Food is the perfect place for a dinner with friends under candle lights and hip music, but also romantic dinners for two. At the restaurant you can also find a shop where they sell their products such as their own branded rakija, olive oils, and jams.
Hani i dy Robertëve, Isa Boletini Street
Located near the Mother Teresa Cathedral, Hani i dy Robertëve has been serving hearty meals in different locations in Prishtina since 1989. In the 1990s, it acted as a meeting place for public servants and as an art gallery, thus earning a reputation as a storied home for artists, writers and the cultural community at large.
Arabella, Mother Theresa Boulevard, in the passage next to Foto Nesha
A tavern in the city centre, Arabella serves an à la carte menu of traditional dishes and daily specials in a warm and welcoming atmosphere just off Mother Teresa Boulevard.
Located in Gračanica, a village approximately twenty minutes drive from Prishtina, Etno House serves traditional Serbian and regional cuisine in a heritage building with a lovely garden, sprawling terrace and on-site lodging.
Middle Eastern and Mexican cuisine
Babaghanoush, Johan V. Hahn Street
In a quiet alley near the Grand Hotel Prishtina, Babaghanoush serves fresh mezze-style dishes in a comfortable space filled with retro furniture and artworks by Manifesta 14 Prishtina participant Vigan Nimani.
Comandante Marcos, Ahmet Krasniqi Street
Conjuring Mexico in Kosovo's capital, Comandante Marcos serves up tacos, fajitas, chicharrones' and many other Mexican 'alimentos' in a lively cantina atmosphere.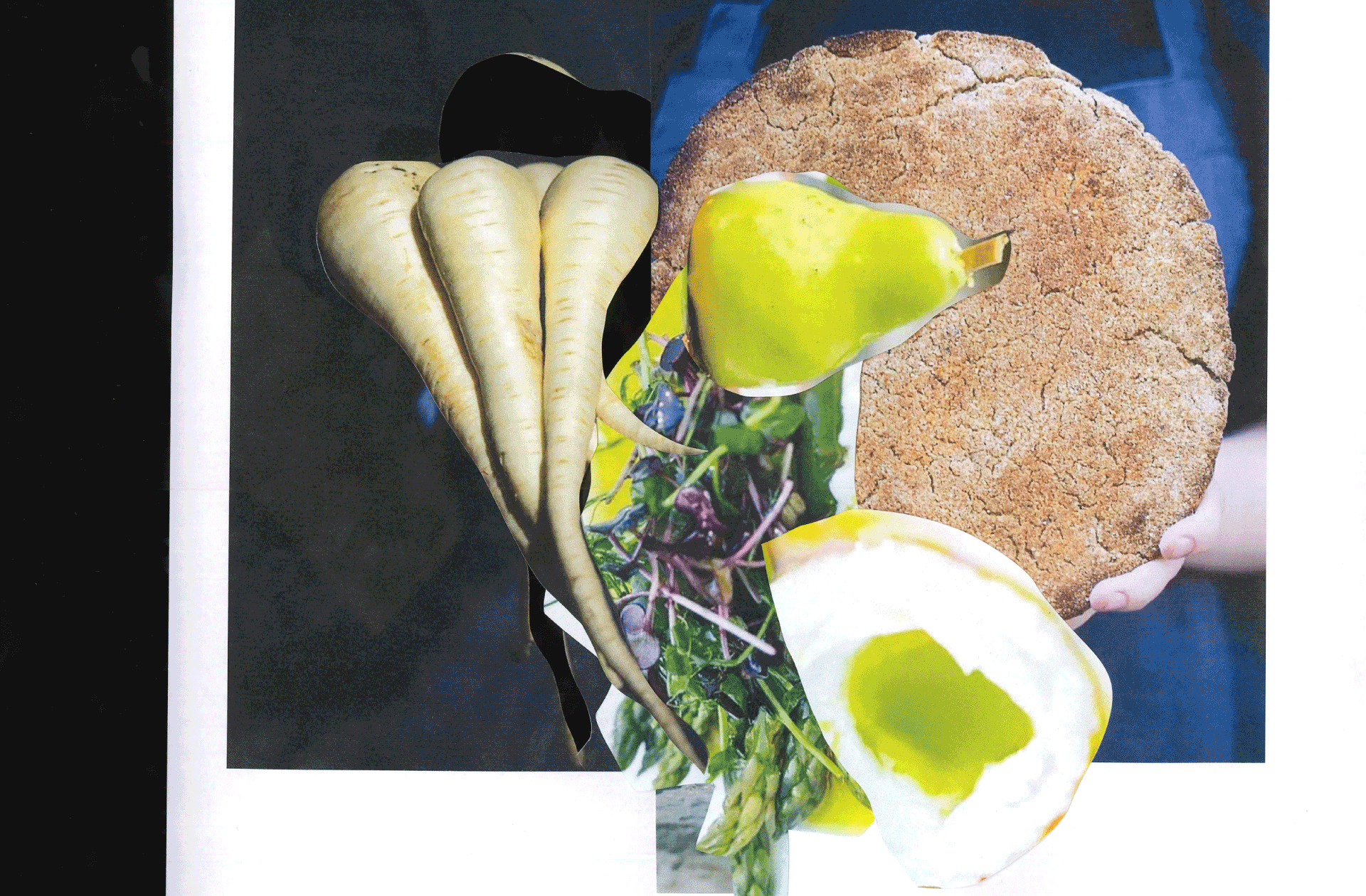 Italian and Mediterranean cuisine
Ponte Vecchio is a small, family-owned Italian restaurant specializing in pastas and pizzas.
Jana Napoletana, near the city bazaar
A small, family-run woodfired pizza joint, Jana Napoletana serves inventive personal pizza with fresh and healthy ingredients.
Located on the famed Fehmi Agani Street, Hemingway serves fresh fish in a Mediterranean style; the restaurant is especially noted for its excellent soups and wine offerings.
Tartine, Fehmi Agani Street, no. 87
Open from the early morning through the afternoon, Tartine is known for its delicious open-face sandwiches, fresh juices, salads and homemade soups.
Bagolina, Ali Pashe Tepelena Street, no. 15
On the edge of the university campus, Bagolina is an all-day eatery known for its hearty and healthy brunches, which feature Balkan staples and international hits, including some of the best bagels in Kosovo.
Burektore Picadilly, Agim Ramadani Street
Burektore Picadilly has been dishing up meat, cheese and spinach burek – a flaky, layered meat pastry – for generations; the shop's dedicated customers queue up on the sidewalk for the perfect Prishtina snack.
With some of the best grilled meat in town, Tara has an illustrious reputation, dishing up steaming platters to hungry customers of all ages and backgrounds.
Bars and coffee places
Rakija Street, 2 Korriku Street
Lined with ten bars with ample patio seating, Rakija Street is the place to go to see and be seen and revel in one another's company over cheap drinks (especially rakija, a Balkan fruit spirit), cocktails and grilled meats.
A quiet stretch near the city centre, Qamil Hoxha Street is lined with restaurants, cafés, bars and flower shops.
Fehmi Agani Street, Kafet e vogla
Lined with inviting cafés, Fehmi Agani Street is a popular meeting place, where relationships form and deals get done over espressos, cocktails and lemonades.
A bustling strip of bars, cafés and restaurants, Rruga B is active at all hours of the day, with something for every taste.
A popular nightlife destination, Rexhep Luci Street is located in the heart of the city centre near the ABC cinema; the street is lined with cafés and bars, which fill nightly and offer a different experience to their cheery clientele.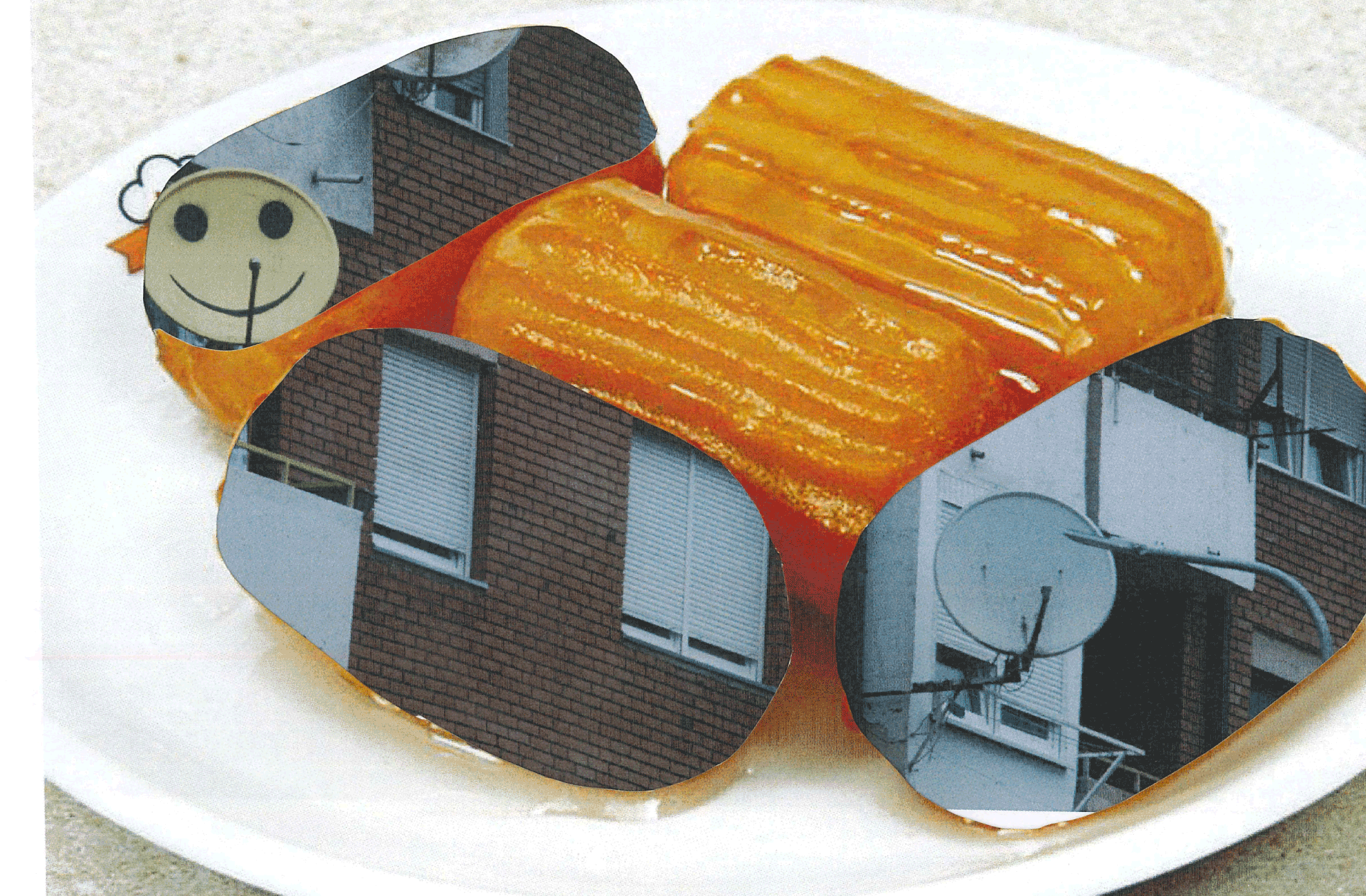 Some of Prishtina's favourites include
Soma Book Station, Fazli Grajcevci Street
A multi-functional space with books, food, vinyl and a celebratory communal spirit, Soma Book Station is a popular space to relax and unwind with a hearty meal made with highquality ingredients.
Dit' e Nat', Fazli Grajcevci Street, no. 5
Combining a bookstore and a café with a programme of live music, stand-up comedy and film screenings, Dit' e Nat' serves an all-day menu of tasty vegetarian eats as well as fresh juices and specialty coffee.
Bubble Pub on the corner at the top of Rakija Street
An inclusive hub for Kosovo's proud and courageous queer community, Bubble Pub is supporting the creation of a society that embraces a colourful radiance of diversity.
Servis Fantazia, Universiteti Street, no. 26
Located on a side street near Mother Teresa Boulevard, Servis Fantazia serves craft cocktails and some of the best sushi in town; the renowned bar regularly hosts local and international DJs, who perform throughout the week.
Sonder, Uke Bytyqi Street, no. 19
Located in uptown Prishtina, Sonder is known for its homemade bagels, rich breakfast menu and cosy dinners served in a sunlit space filled with antiques.
One of the most frequented pubs in town, MIQT has many beers on tap and is a great place to gather with friends new and old, from near and far.
A pillar of the Prishtina underground lauded for its soul and funk sounds, Te Gjoni is a bar for those in the know, with great drinks and an even better atmosphere.
Hannah në Park, Mbreteresha Teute Street, Taslixhe
Located in the lush Taukbashçe park, Hannah në Park is a small seasonal restaurant serving a fusion of old family recipes and contemporary dishes with an emphasis on responsibly sourced fresh ingredients.