Planning a trip to Manifesta 14 Prishtina from abroad? Then let us guide you through the basics of the region, from travel options to where to stay and what to do while you're here. We want you to experience not only our programme of exhibitions, interventions and events, but also to get to know the vibrant cultural scene of Prishtina and the beautiful country of Kosovo.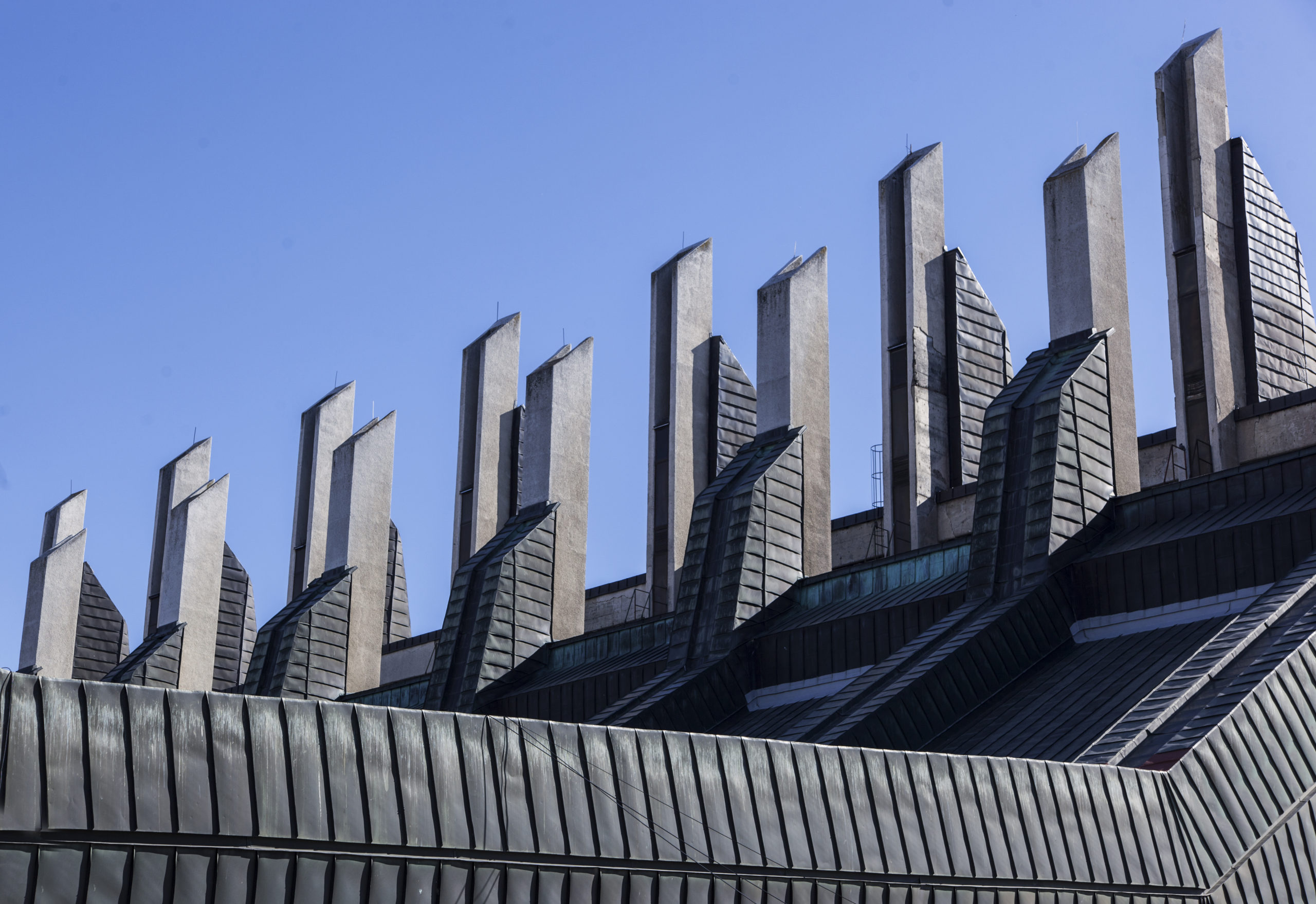 How do I get to Manifesta?
The easiest and quickest way to get to Prishtina is to fly. There are direct flights into Prishtina, Kosovo from numerous European destinations, including Vienna, Munich and Budapest.
Average flight times
Vienna to Prishtina (direct) 1 hour and 30 minutes
Istanbul to Prishtina (direct) 1 hour and 30 minutes
Basel to Prishtina (direct) 2 hours
Munich to Prishtina (direct) 2 hours
Berlin to Prishtina (direct) 2 hours and 30 minutes
London to Prishtina (direct) 3 hours
Brussels to Prishtina (direct) 3 hours
Paris to Prishtina, 4 hours
Amsterdam to Prishtina, 4 hours and 30 minutes
There are also many direct flights to Skopje, North Macedonia. Skopje is a one hour and 15-minute drive away from Prishtina.
Please note that the months of July and August are very popular times to travel to Prishtina, so make sure to book your flights well in advance.
Other ways to get to Prishtina
For the budget conscious traveller, there is a coach available from Zurich to Prishtina. There are also regular buses from other cities in the region, including Skopje, North Macedonia, Tirana, Albania and Podgorica, Montenegro.
Travelling from Prishtina airport
The A1 bus will take you from Prishtina airport to the centre of Prishtina for 3 euro. You can learn more about tickets and the schedule here.
You can also take a taxi from Prishtina airport to the centre, the cost is around 12-13 euro, we would recommend booking with Blue Taxi
Travelling from Skopje airport
If you are flying to Skopje airport you can travel to Prishtina either directly by taxi or by bus.
There are licensed taxis available around the clock, without a reservation. This will cost 70 euro, read more information here.
You can also book a taxi in advance, for a cheaper price. We would recommend either of these two services. You will need to download their mobile app to book:
Dallas Taxi – 60 euro
Online Taxi – 50 euro
By bus, you will need to first take the airport shuttle into Skopje, and then take a bus from there to Prishtina. Airport shuttle schedule
Skopje to Prishtina bus schedule
Moving around Prishtina
Prishtina is a small city, so almost everything is accessible by foot. Indeed, most of the Manifesta 14 venues are located within the centre of Prishtina. Taxis are also commonly used to travel around the city.
You can often find taxis waiting at the following locations in Prishtina:
-Near the Shtepia e Shendetit QMKF in the city centre (Fehmi Agani – Luan Haradinaj street)
-Near the Cathedral, behind the bus stop, at the end of the city center near the Grand Hotel
-Surrounding Prishtina station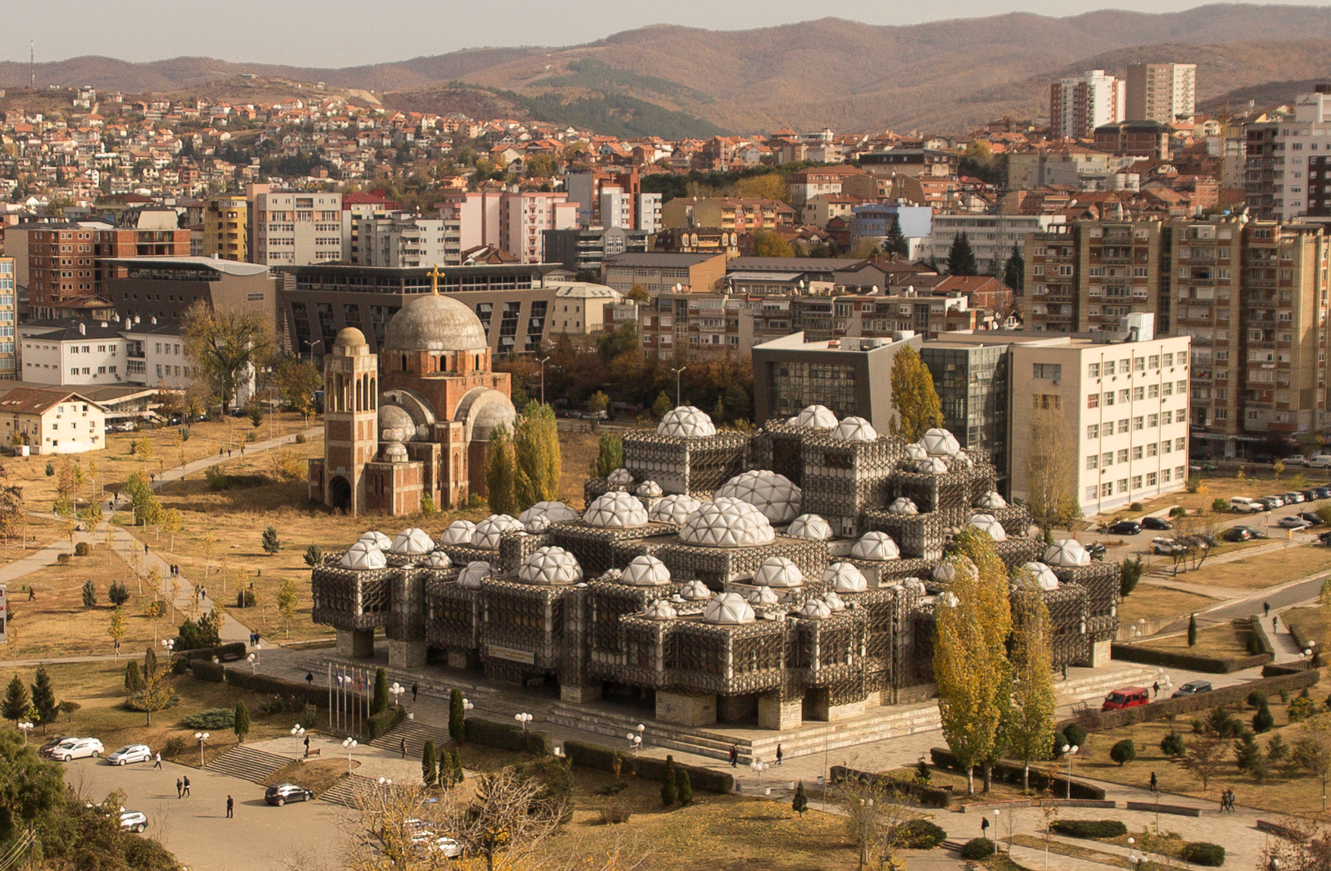 Where should I stay in Prishtina?
Prishtina has a selection of hotels and apartments on offer. We have developed partnerships with several hotels so we can offer exclusive Manifesta discounts to our visitors. Please check our partner hotels
here
.
What's the weather like in Prishtina?
The climate in Prishtina is continental, so expect warm, sunny days during the summer. In July-August, the average temperature is 27 degrees Celsius. Prishtina is a city located in a valley surrounded by mountains, so you can expect a little humidity. The average temperature in September/October is 22/17 degrees Celcius.
When is the best time to visit Manifesta 14 Prishtina?
Manifesta 14 Prishtina is open from the 22nd of July to the 30th of October 2022. The public programme of events will continue into the autumn, so if you prefer more temperate weather we would recommend visiting in September or October. If you do prefer to visit in the opening two months, we would suggest booking sooner rather than later – the Kosovar diaspora return in July/August, so hotels and flight prices may increase. All our exhibitions will be open until the end of October.