Str "Migjeni", nr. 64, Prishtina 10000
Wheelchair Accessible
opening hours
Tuesday to Sunday
10:00 - 20:00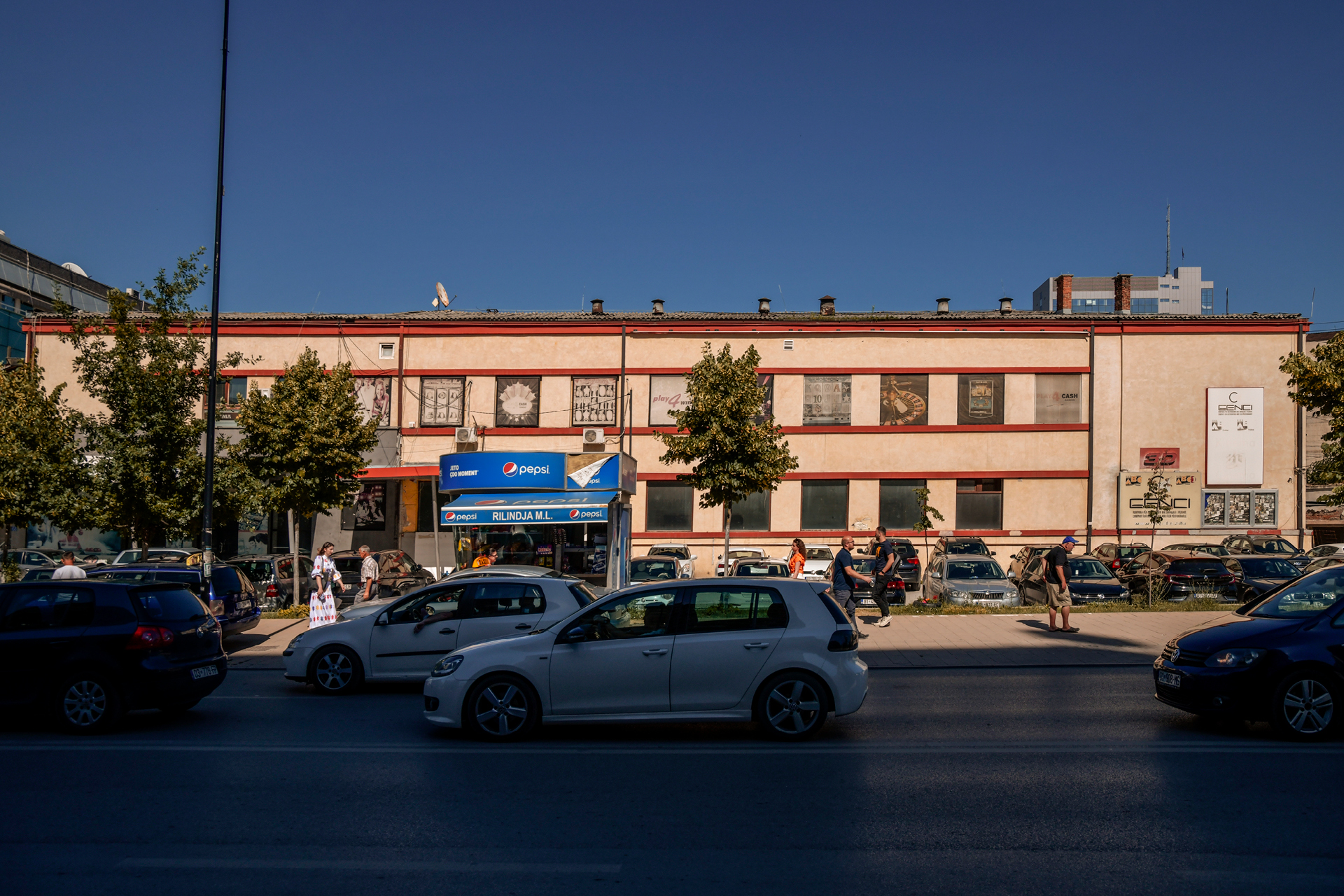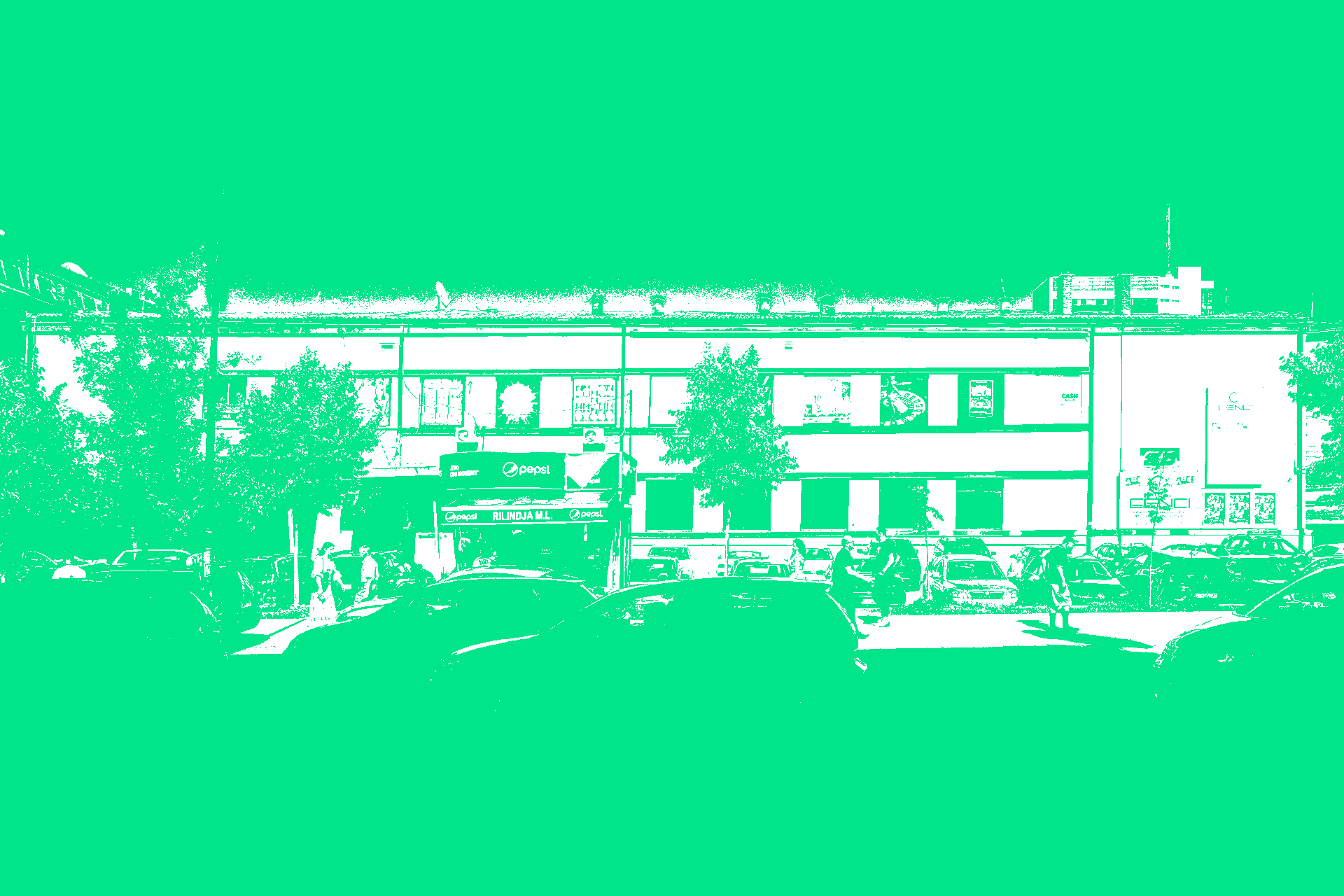 Built in the 1950s, Kino Rinia is a cultural landmark in Prishtina. The opening of the cinema – the first of its kind in the city of Prishtina – represented an exciting moment for art and culture in Kosovo.
The Kino Rinia programme brought together many different forms of art and became a place of free artistic expression and social resistance. The cinema was part of the cultural fabric of the city, hosting events from international film premieres to poetry readings, radio recording, theatre nights and social gatherings.
In the last 30 years, Kino Rinia has fallen out of use and the iconic building has suffered structural damage. During the continuous social and political changes since the 1990s, Kino Rinia has varyingly been used as a bar, café, restaurant and club.
Permanent
Artistic Intervention
Artistic Intervention – tamtam

22.07 → 30.10.2022 10.00-00.00
● Kino Rinia
Artistic Intervention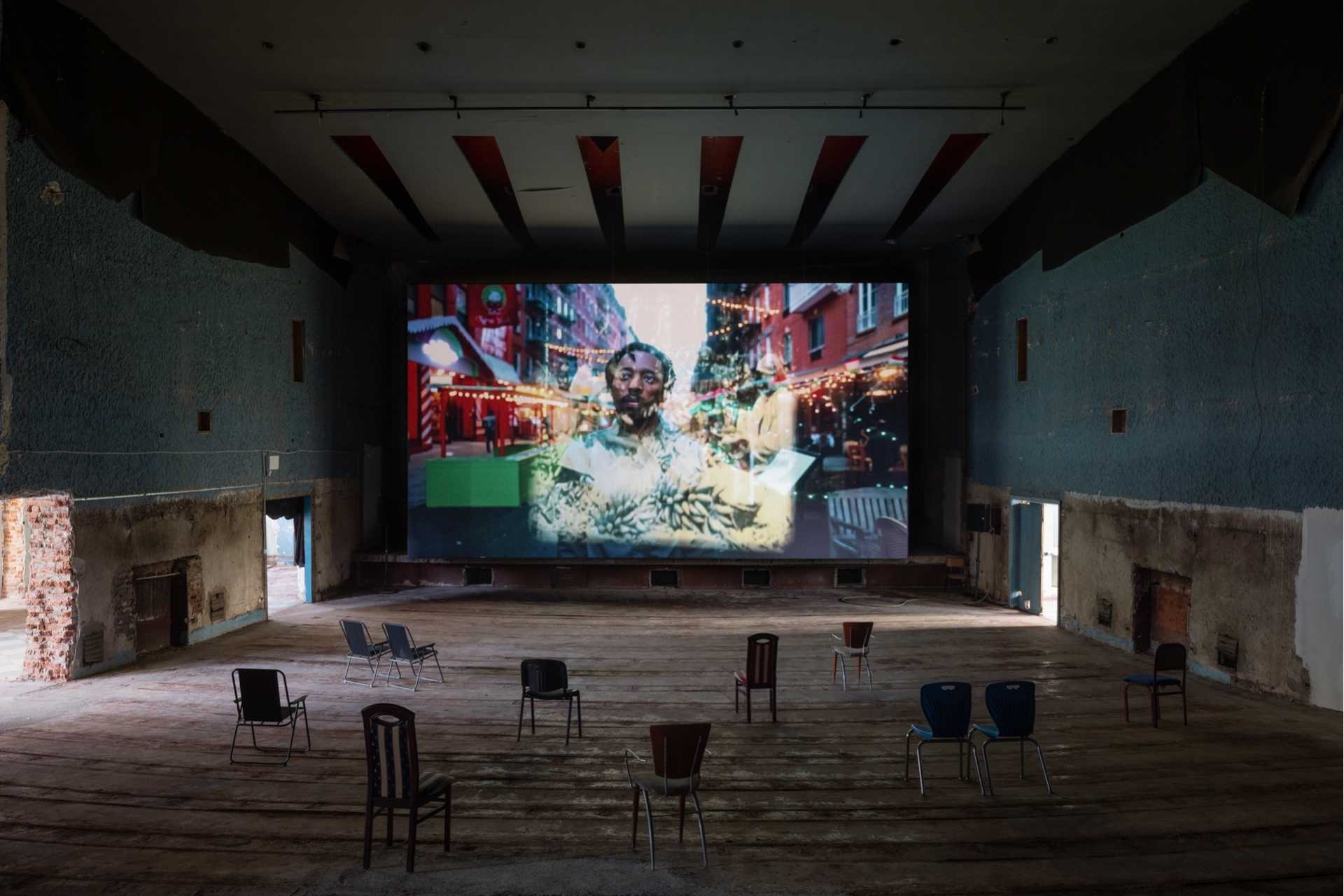 Artistic Intervention – Christian Nyampeta

22.07 → 30.10.2022 10.00-20.00
● Kino Rinia
Past
Event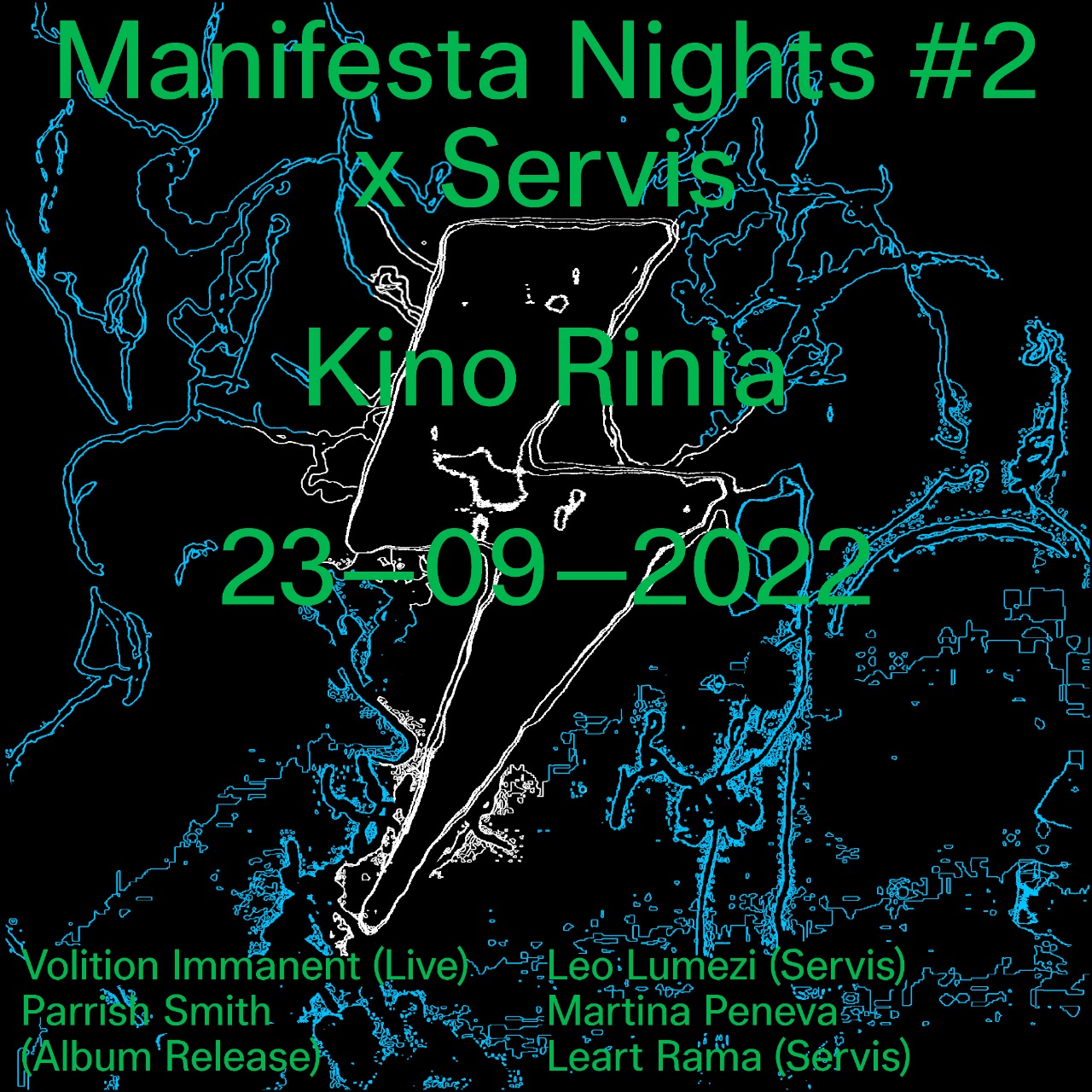 Manifesta Nights X Servis

23 → 24.09.2022 20.00-03.00
● Kino Rinia