Artistic Intervention
22.07 → 30.10.2022
Wheelchair Accessible
•
Kino Rinia
Artistic Intervention – tamtam
Many people from Kosovo have fond memories of watching movies at the open-air cinema of Kino Rinia – at least those old enough to remember. It has been three decades since the space was regularly used as a cinema, and quite a while since it felt loved and lived in.
Renowned for their sound research and transformative interventions in urban areas, Sam Auinger and Hannes Strobl – the two artists behind tamtam – respond to the acoustics and ambience of the space. Using soaring metallic sails that flatter and rustle in the wind, they create a musical instrument that is played by the elements in dialogue with the architecture.
The sound the instrument makes is gentle and encapsulating, the shade it creates much yearned for. Though located in one of the noisiest parts of the city, their immersive environment engenders a sense of quietude. Here, for a moment at least, a cosmic, planetary temporality overrides its capitalist, clock-based counterpart.    
Works
tamtam (founded in Berlin, 2001)    
Sam Auinger and Hannes Strobl 
Golden_Soundtrack 
2022
Installation with composite foil (biaxially oriented polyester film) 
Commissioned by Manifesta 14 Prishtina  and supported by BMKÖS | Ministry of the Arts, Culture, the Civil Service and Sport Austria, and ifa Institut für Auslandsbeziehungen 
Event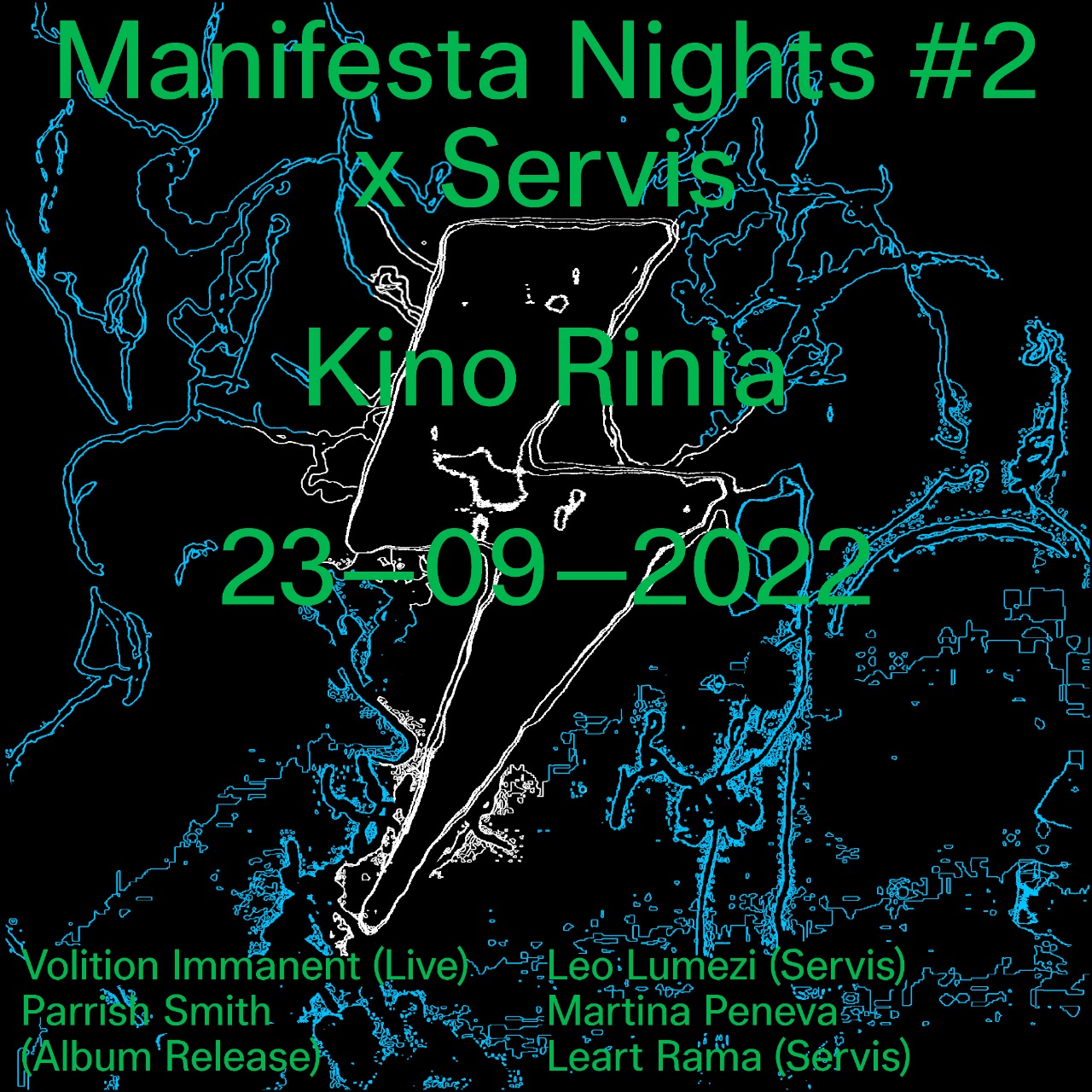 Manifesta Nights X Servis

23 → 24.09.2022 20.00-03.00
● Kino Rinia
Artistic Intervention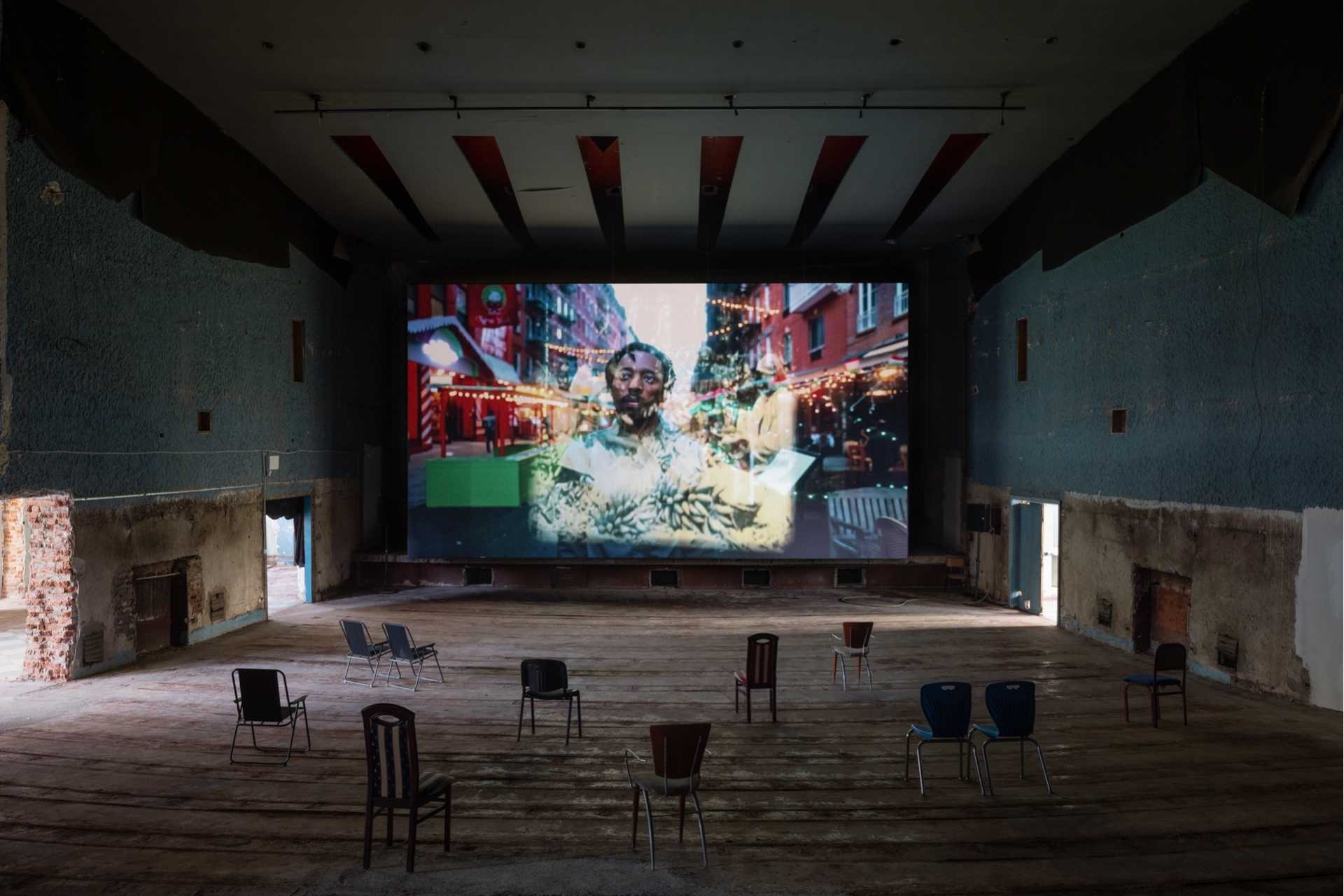 Artistic Intervention – Christian Nyampeta

22.07 → 30.10.2022 10.00-20.00
● Kino Rinia