It matters what worlds world worlds: how to tell stories otherwise
Under the artistic lead of Creative Mediator Catherine Nichols, the 14th edition of Manifesta will take place in Prishtina, Kosovo from the 22nd of July to the 30th of October 2022.
Under the title It matters what worlds world worlds: how to tell stories otherwise, Manifesta 14 Prishtina takes up the challenge of exploring new ways of collective storytelling. The concept positions storytelling as central to how we live as a society; it views the creation of stories as a way of opening our minds to new ways of thinking so we can imagine a different future for Kosovo and the City of Prishtina. It is through telling a variety of stories, in different ways, that Manifesta 14 Prishtina aims to become a more inclusive and diverse platform, without hierarchies or boundaries.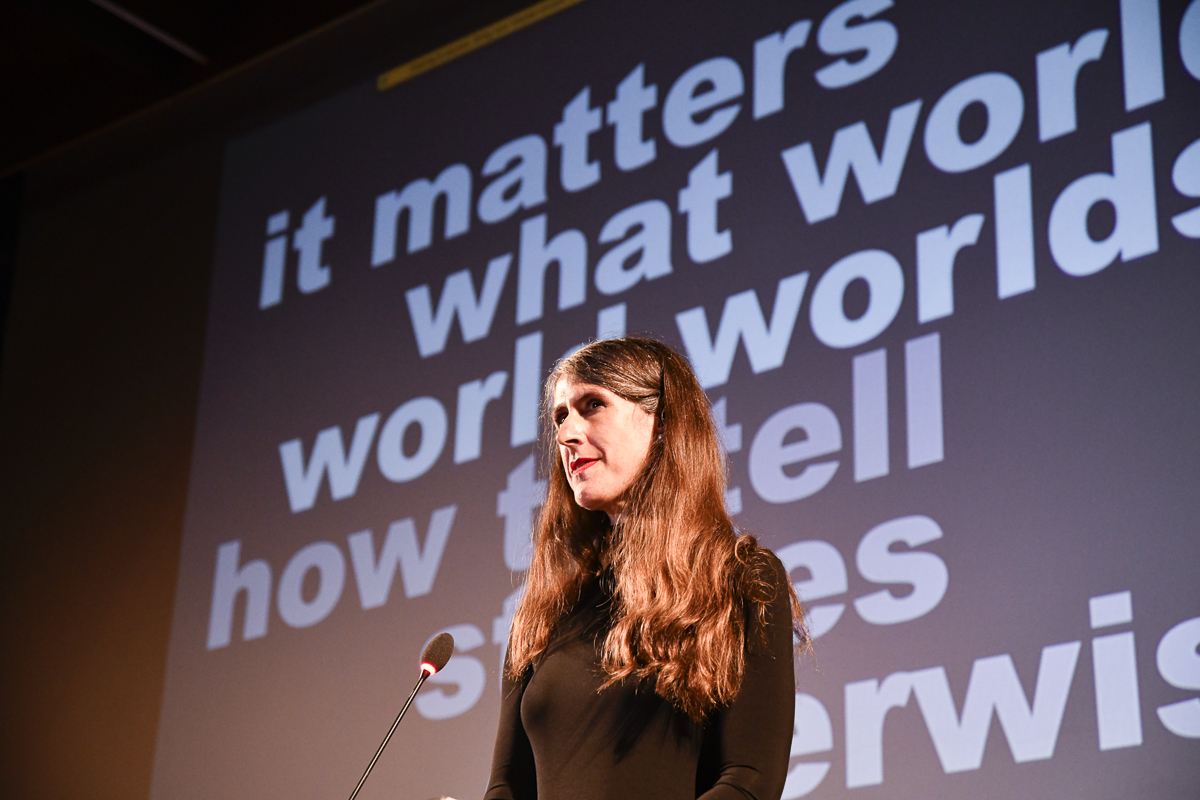 Our Creative Mediator, Catherine Nichols, explains her ideas around the political potential of storytelling:
Familiar narratives based on human exceptionalism, nationalist ideologies and capitalist triumphalism inevitably end badly. They are violent tales of ultimate extinction, never of ongoingness. They "world" worlds in which paralysis prevails over participation and private interests over public-political action. The question is: How can we tell stories otherwise? How, to cite contemporary theorist Donna Haraway, can we collectively develop stories of "still possible recuperation"? How can we reach into "rich pasts to sustain thick presents to keep the story going for those who come after"?
Under the title it matters what worlds world worlds: how to tell stories otherwise, Manifesta 14 takes up the challenge of exploring and generating new practices and modes of collective storytelling. Revolving around an emergent Centre for Narrative Practice, the manifold participatory sites of multidisciplinary learning and artistic intervention comprising the Prishtina edition of the nomadic European biennale show that storytelling is no mere matter of historiography. Rather it is a crucial strategy of survival. Together the richly layered formats envision what new worlds we might world if, in the words of political philosopher Hannah Arendt, we actively "train" our "imagination to go visiting".
We look forward to welcoming you to Manifesta 14 Prishtina!