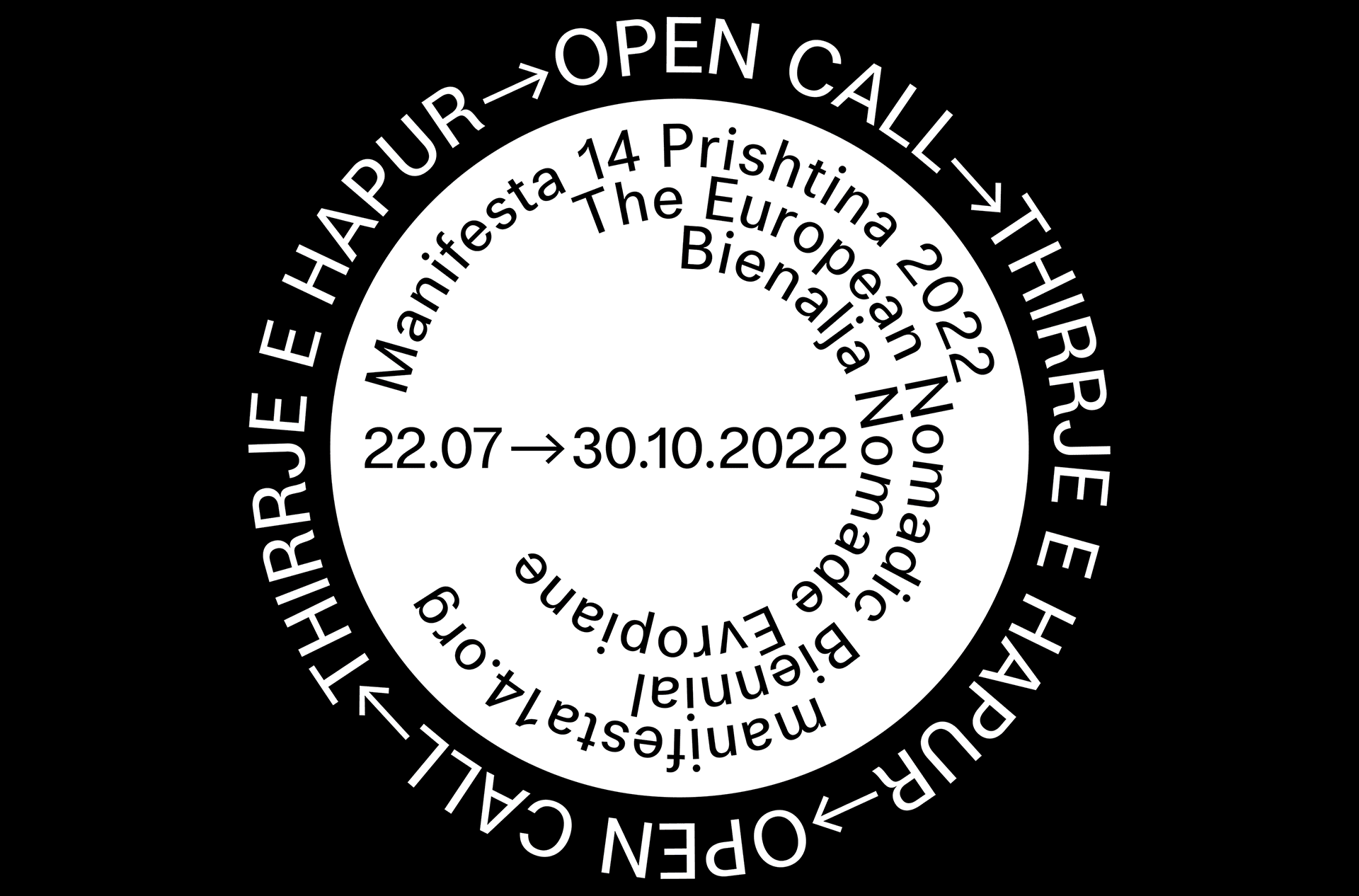 Manifesta 14 Prishtina invites proposals for Kosovo Projects
Manifesta, the European Nomadic Biennial, was invited by the City of Prishtina to stage Manifesta 14 Prishtina, a 100 day programme of artistic and urban interventions, events and workshops taking place from the 22nd of July to the 30th of October 2022.
For its first edition in the Western Balkans, Manifesta 14 Prishtina is developing a sustainable programme that features not only a large number of curated interventions and exhibitions, but also functions as an interdisciplinary European network forum that investigates and catalyzes positive social change through contemporary culture.
In each city, Manifesta team works with an interdisciplinary team of urban planners, architects, cultural and creative mediators to create a multi-layered programme based specifically on the identifying the local context of the Host City and its diverse communities. This participatory approach integrates local Host City artists, institutions, associations and cultural projects into its 100 day programme.
Prishtina is the youngest capital of Europe, with a vibrant artistic scene that is increasingly visible internationally. As a city, Prishtina has the ideal conditions for a sustainable cultural regeneration initiated by Manifesta 14.
The aim of Manifesta 14 is to develop site specific artistic interventions, empower citizens to reclaim public space as well as rethink and reshape the structure of the future of biennials.
As Seen, As Told,  As Felt: Our Stories From Kosovo will be central to the Manifesta 14 Prishtina programme
The 14th edition of Manifesta, entitled It matters what worlds world worlds: how to tell stories otherwise. The challenge is to co-produce, co-develop, good or better stories, tales of still possible recuperation, that keep the story going for those who come after.  Under the artistic lead of Creative Mediator Catherine Nichols, the concept positions storytelling as a crucial strategy of survival. It is through telling a variety of stories, in different ways, that the biennial aims to become a more inclusive and diverse platform, where hierarchies and boundaries vanish.
Following this open call, Manifesta 14 Prishtina will select projects that deal with, and come from, Kosovo culture and Kosovar people. Within Manifesta 14 Prishtina's programme, there will be no distinction between international and local participants. These projects will explore the different venues, places and histories of Prishtina and will be an integral part of the curated programme. Differing from previous Manifesta editions, all local projects will receive funding as well as communication and logistical support from the Manifesta team. Through this approach, Manifesta 14 is being shaped by, learning from and giving voice to, the people and the city of Prishtina.
In January 2022, an international jury will select a maximum of 15 projects from the submitted proposals. The selected projects will be developed under the curatorial direction of the Creative Mediator.
Manifesta 14 will offer a preliminary budget of € 5000 for each of the selected projects.
SELECTION CRITERIA
– We invite project proposals from Kosovar artists, curators, professionals, cultural organizations and institutions in Kosovo. You must be

based in Kosovo or from Kosovo

 to apply.
– The proposed projects should respond to at least one of the themes proposed by the Creative Mediator Catherine Nichols and relate to Manifesta 14 's curatorial concept It matters what worlds world worlds, how to tell stories otherwise or to Commons Sense, the urban vision created by

CRA-Carlo Ratti Associati

.
– All the selected projects will take place in Prishtina and will be integrated into one of the primary venues of Manifesta 14; The Grand Hotel, the Brick Factory or the Hivzi Sulejmani Library. Site-specific projects, preferably located in Prishtina, will also be considered.
SUBMISSION GUIDELINES 
Please include in your proposal:
– Project description, 500 words maximum
– Details of the project format, if it is a performance, video, event, exhibition, etc.
– CV and Portfolio (or website) of previous work
– Detailed budget, including a financial plan for the project if it requires more than Manifesta's funding contribution
– Applications should be submitted to [email protected] with the subject line 'Application Open Call'
TIMELINE
– Deadline for project submission: January 19, 2022
– Announcement of successful proposals: February, 2022
– Projects start of production: February-March 2022
JURY
Hedwig  Fijen, Director of Manifesta 14 Prishtina and founding director of  Manifesta  Amsterdam
Catherine Nichols, Creative Mediator of Manifesta 14 Prishtina and artistic Director of Joseph Beuys 2021, NRW.
Katarina Gregos, Director of National Museum of Contemporary Art EMST in Athens, Greece and former curator of Manifesta 9, Genk, Limburg.
Inke Arns, Director of HMKA in Dortmund, Germany.
Daniele Belleri, Partner CRA – Carlo Ratti Associati, Turin, Italy.
For more information on the concept, the selection criteria and how to apply, please contact Blerta Hoçia!