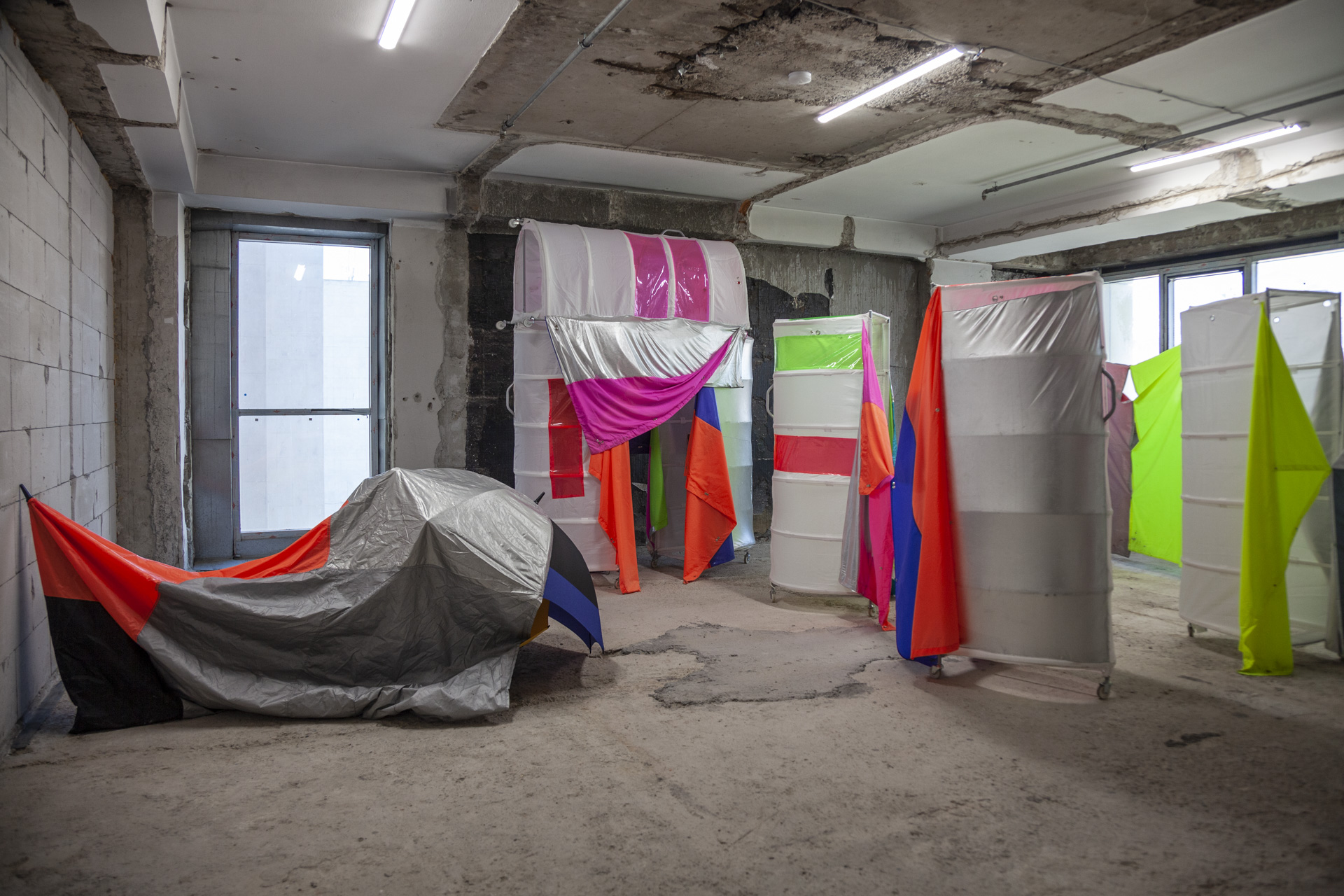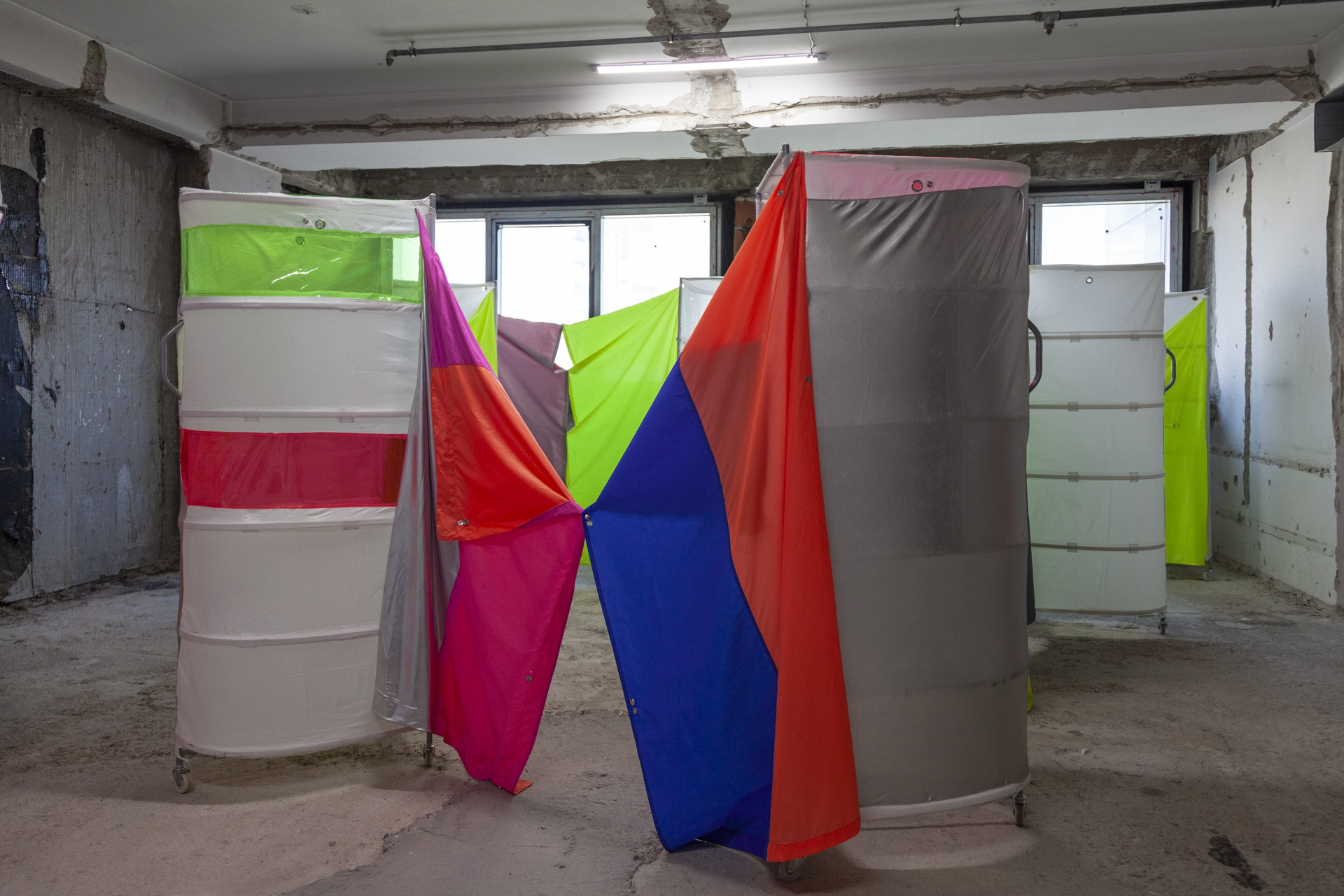 Miryana Todorova's collapsible and expandable structures respond to migration as a permanent – and potentially utopian – condition. Constructed from found objects, such as portable wardrobes, suitcases, umbrellas or trolley bags, her creations exude mutability.
They can transform in the blink of an eye from enclosures to extensions of the body and existing architectures. And they can collapse again just as swiftly. Todorova views the structures she makes as interactive movables, hybrids and clusters, as skins, shells, dwellings and parasites. She uses them to instigate performative situations and collaborative actions in public space.
These invite discourse around the nature of community formation and the constant negotiation that sustains it. As a form of artistic research on solidarity and interdependence, Todorova's practice charts the limits of the terrain which people can navigate and the scope of that which they can comfortably share and exchange.      
Miryana Todorova (1984, BG) is a visual artist who lives and works between Sofia and New York. The major concern in her work is questioning the politics of public space and how people occupy it. Her projects combine painting, performance, video and public interventions to examine the body's articulation in space in relation to temporary structures, migration and potential collapse.
Her participatory installations and constructed situations are open to improvisation, revealing the new state of precariousness and mobility in our society. With shaking grounds and no solidity or ultimate agreement, Todorova's work opens up new ways to perceive and inhabit space and to imagine how we can design and adapt to public structures differently and how we can reinvent ourselves through the objects and vehicles we share and exchange.
Works
 Miryana Todorova (born 1984 in Sofia, lives in Sofia and New York)   
Expanded Objects for Shared Living   
2012–2015    
Participatory installation 
Materials list for inclusion in the catalogue: Umbrellas, carts, wardrobes, motorcycle covers, clear vinyl, nylon fabric, eyelets 
Courtesy of the artist