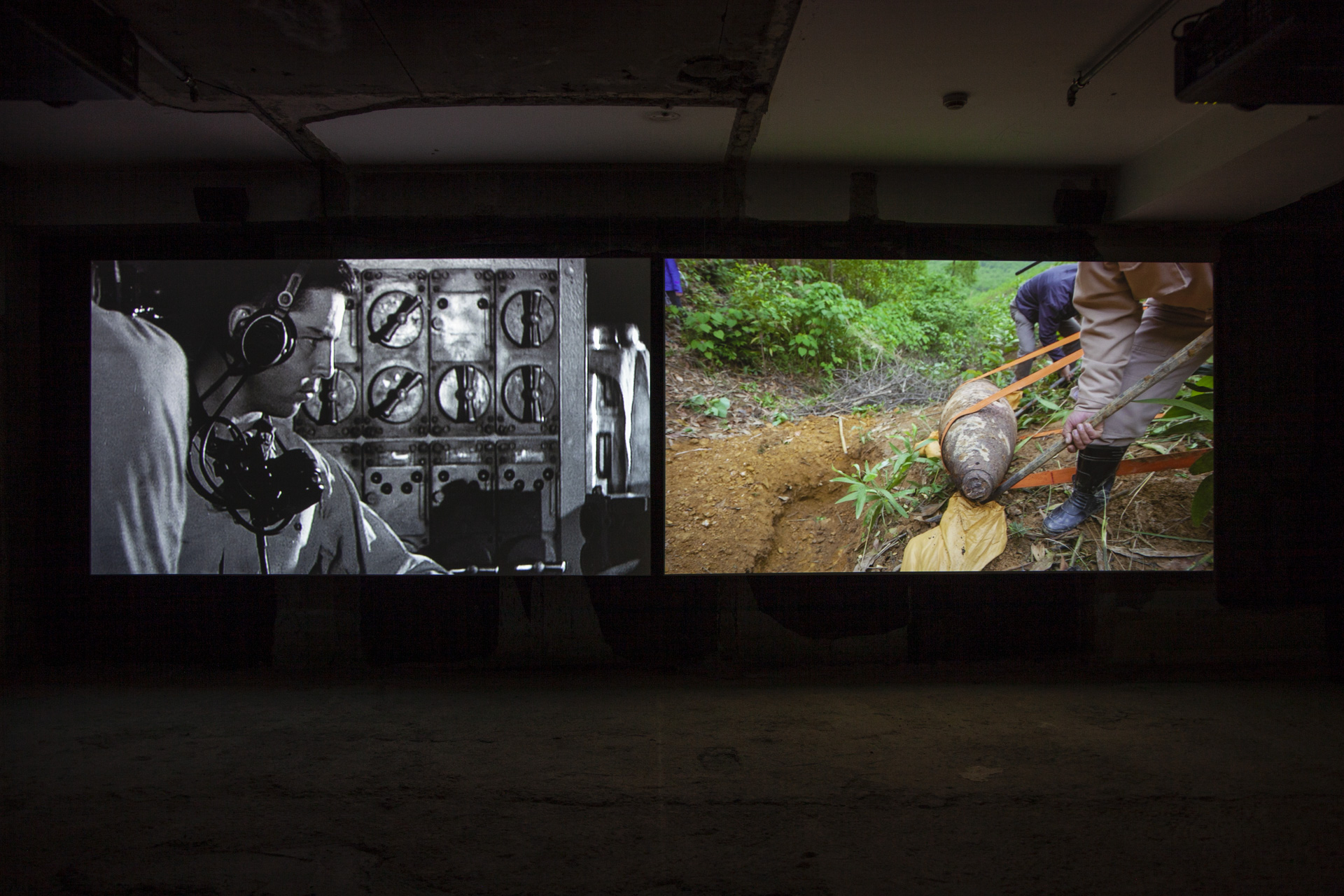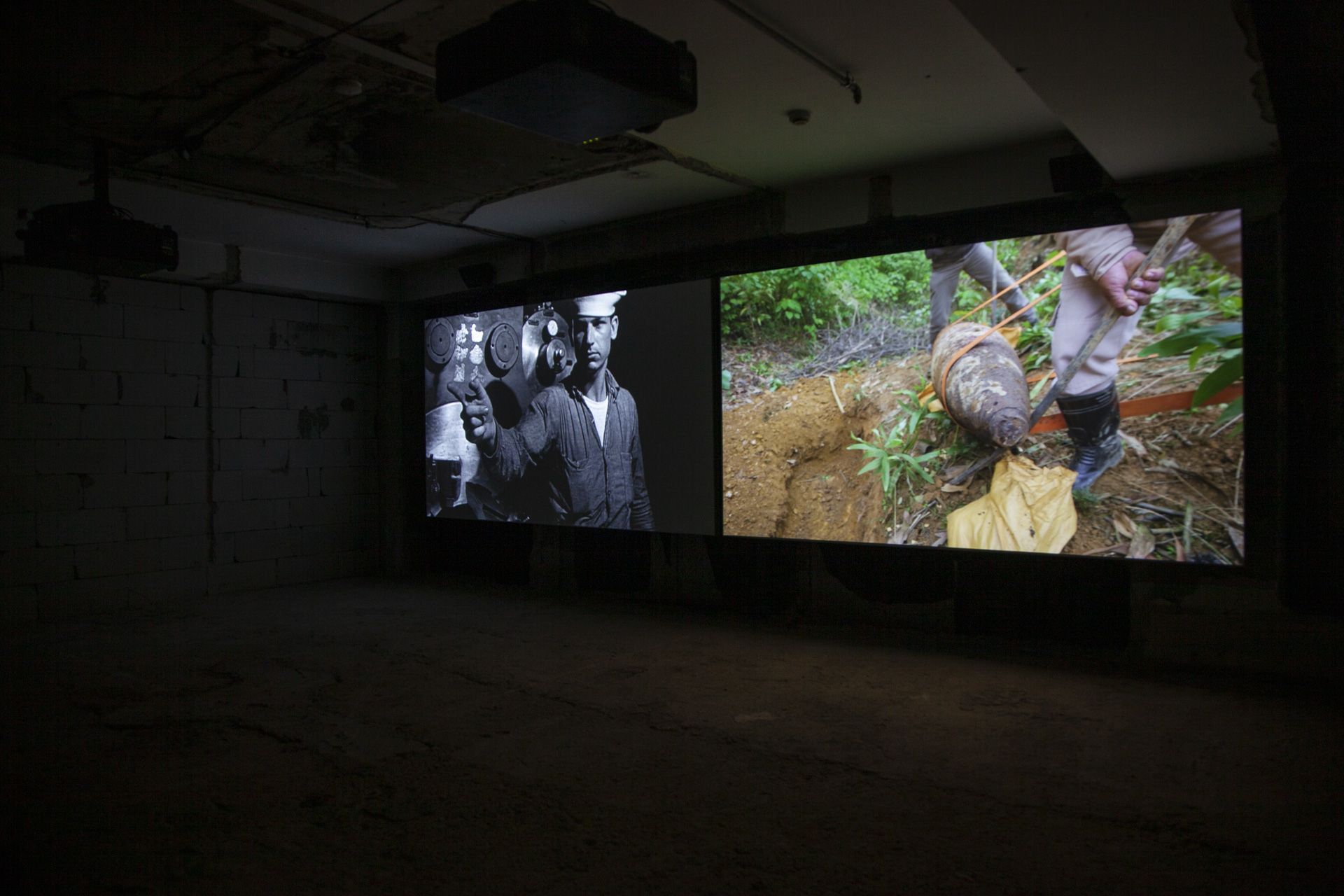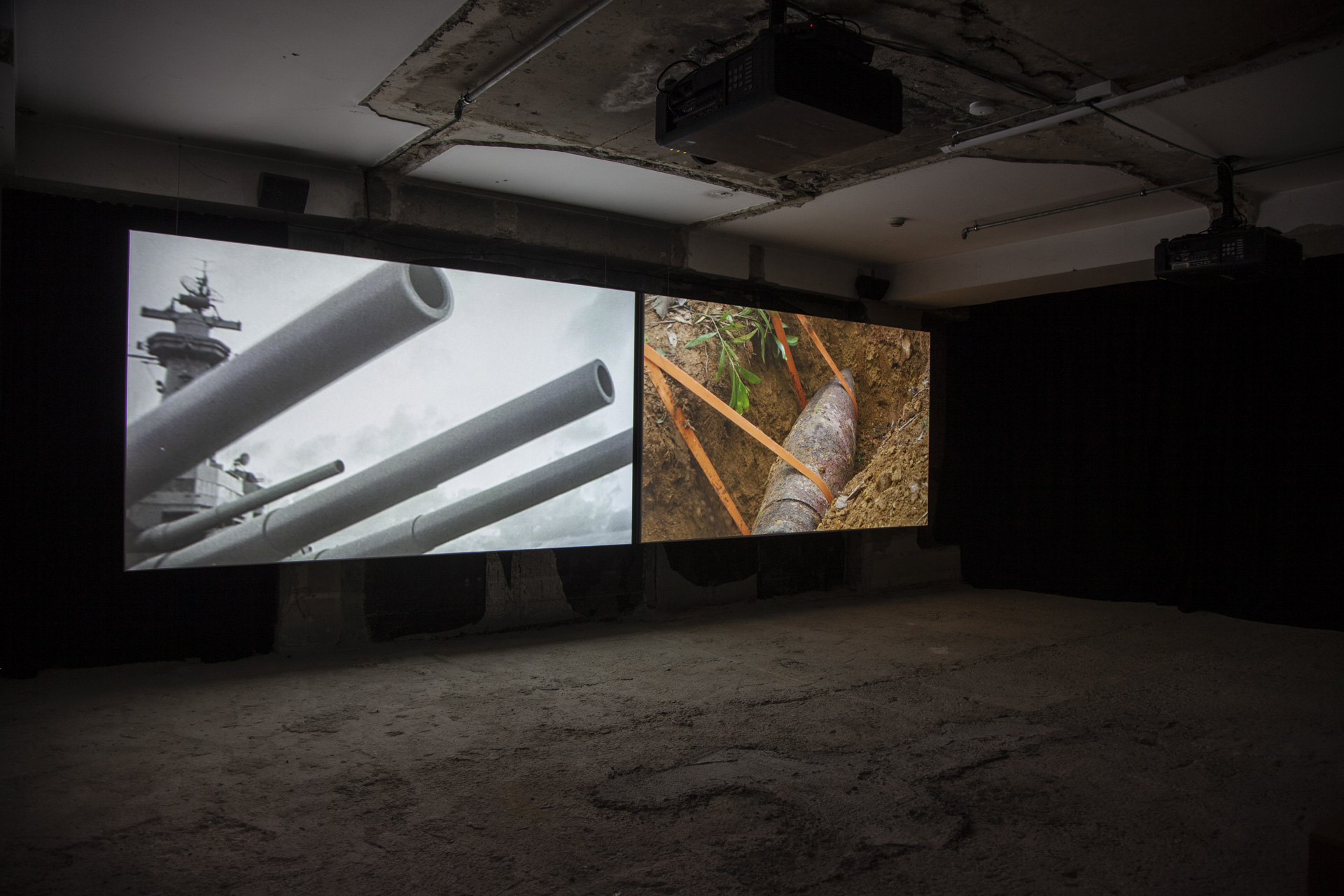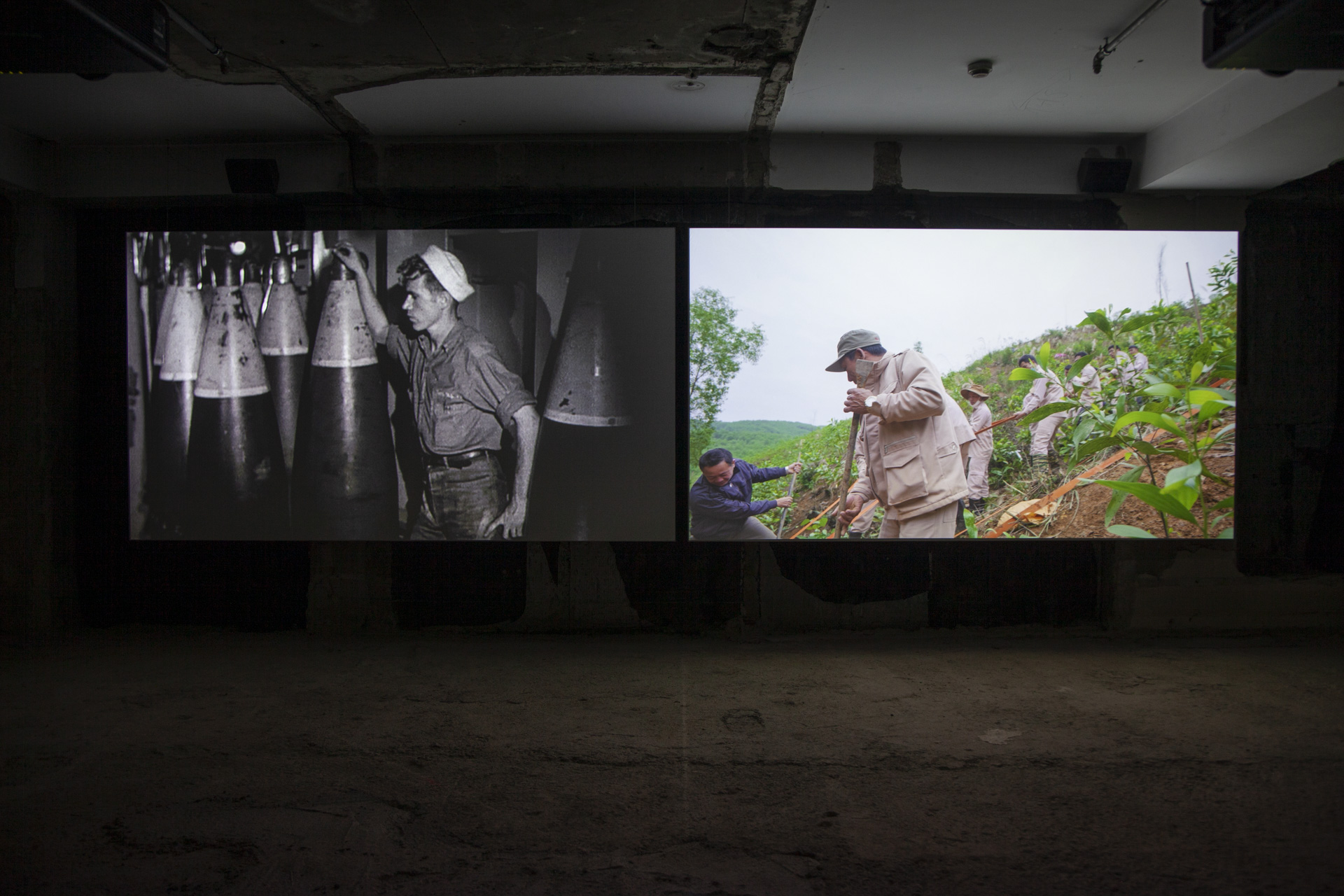 As idyllic as they may appear, post-conflict landscapes often bear witness to – and even perpetuate –the destruction of war. In Vietnam, Laos and Cambodia, countries subjected to the most relentless aerial bombardment in the history of human warfare, this is still the case.
Since the end of the Vietnam War, over 120,000 people have been killed by the belated detonation of landmines and bombs. Drawing on the animist tradition, Tuan Andrew Nguyen's work explores how such landscapes might be healed – from the unusual perspective of a bomb.
Possessed of both mind and spirit, the bomb considers how it came to be where it is and what might bring it closure – after decades lying underground waiting to fulfil its mission. It is accompanied in its reflection on history and the present by a famous song from the 1960s by Vietnamese songwriter and poet Trịnh Công Sơn, whose title translates as Lullaby of Cannons for the Night. 
Tuan Andrew Nguyen's (1976, VN) practice explores strategies of political resistance enacted through counter-memory and post-memory. Extracting and re-working narratives via history and supernaturalisms is an essential part of Nguyen's video works and sculptures, where fact and fiction are both held accountable.
Works
Tuan Andrew Nguyen (born 1976 in Saigon, now Ho Chi Minh City, lives in Ho Chi Minh City)   
The Sounds of Cannons, Familiar Like Sad Refrains (Đại Bác Nghe Quen Như Câu Dạo Buồn)   
2021   
Two-channel video, colour, stereo, 9.41 min.   
Courtesy of the artist and James Cohan NY, made possible with the support of TBA21