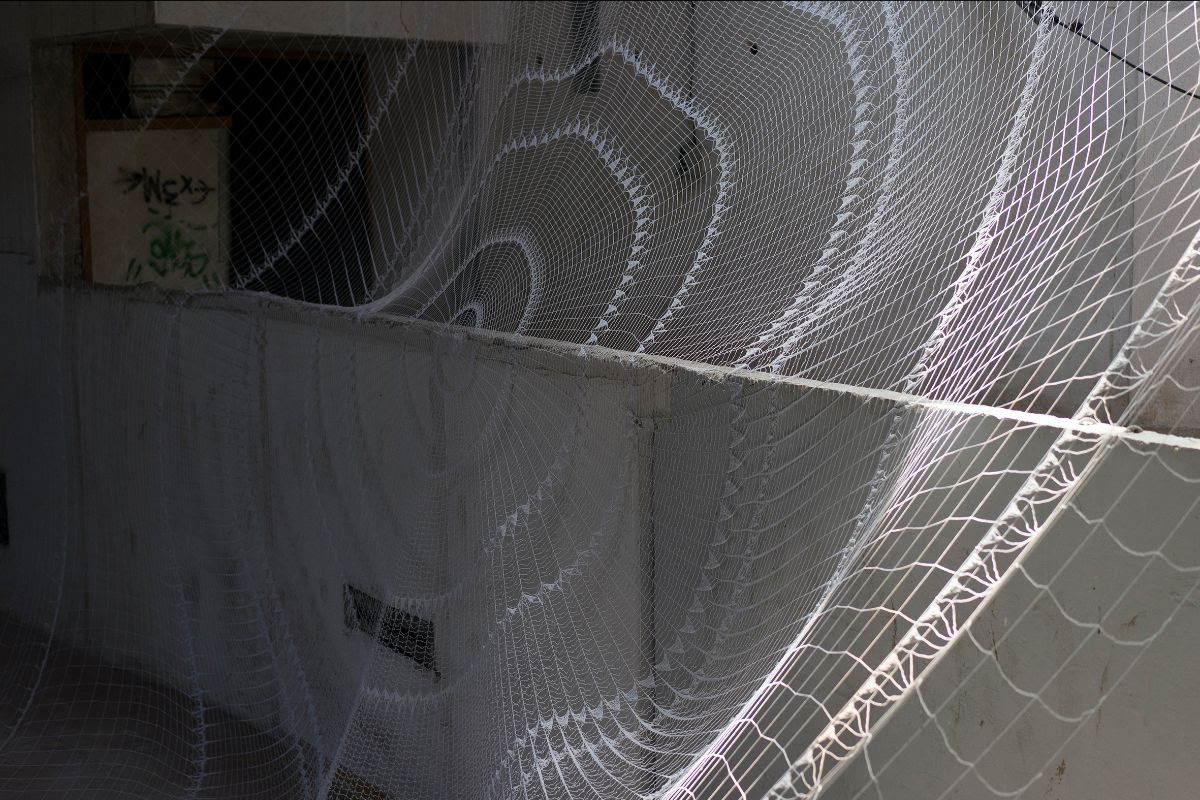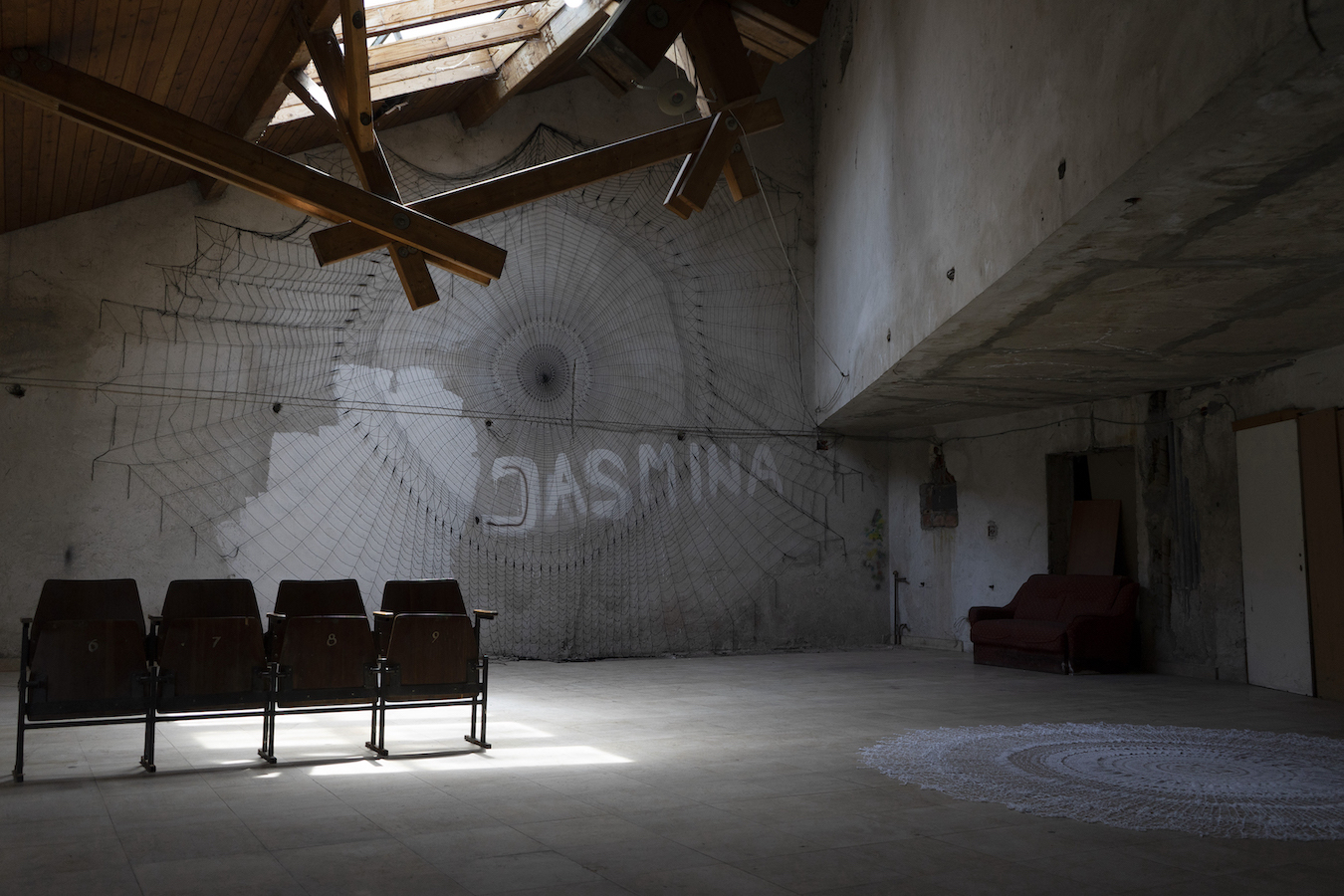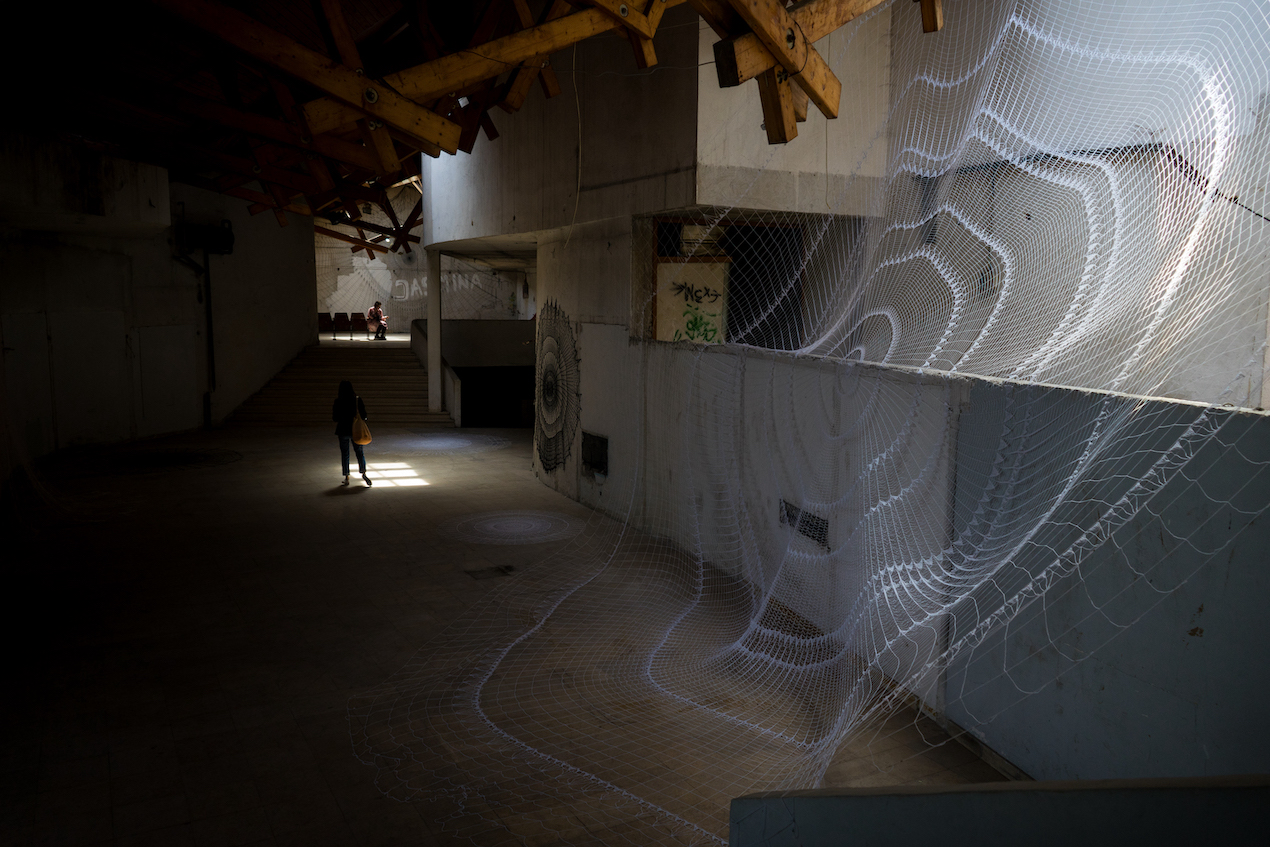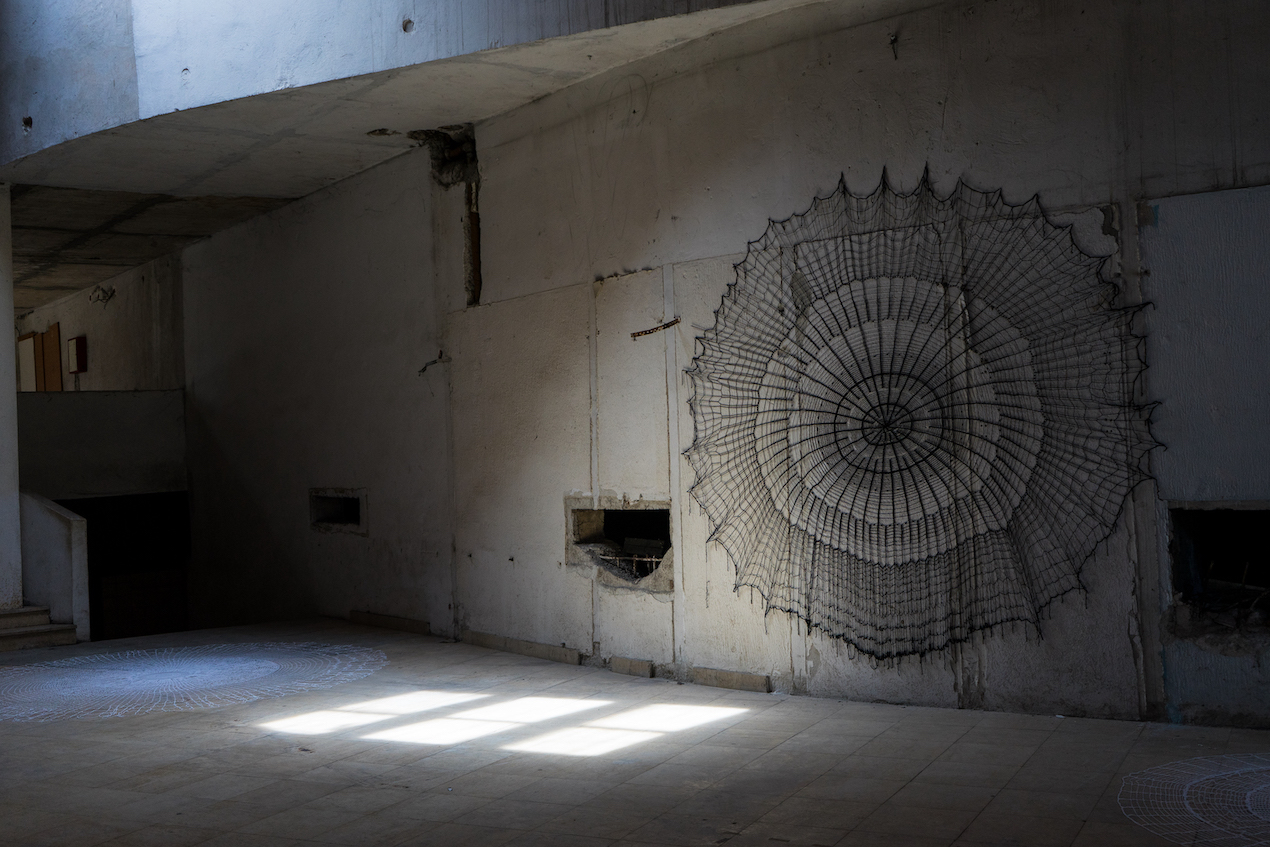 In her conceptual practice, Šejla Kamerić examines the politics of memory, the language of oppression and forms of resistance. The large-scale crocheted works from her ongoing Hooked series are characteristic of this approach.
Resembling oversized doilies, they embody a chaste form of creativity and female servitude. Doilies are essential elements of traditional bridal dowries, whether from Bosnia, Kosovo, Albania or any number of countries across the region.
Draped across the space like cobwebs, they equally invoke the many weavers of mythology, their stories and acts of resistance: from Minerva, the Roman goddess of history, to Philomela, a woman who, having been raped and mutilated, seeks justice for the crimes committed against her.
As the classical poet Ovid describes in the Metamorphoses, although Philomela's tongue is cut out to silence her, she denounces her torturer nonetheless: by weaving the letters of his name.
Šejla Kamerić (1976, BA) was born in Sarajevo, Bosnia and Herzegovina. She has received widespread acclaim for her poignant intimacy and social commentary.
Kamerić practice involves film, photography, objects, drawings and installations. The all-pervading element in her work are her – often uneasy – memories. Taking up the subjects that arise from non-linear historical narratives, as well as personal histories, Kamerić places her focus on the politics of memory, modes of resistance in human life and consequential idiosyncrasies of women's struggle.
By insisting on empathy as the founding communicative mechanism between herself, her subjects and spectators, Kamerić warns of, and at the same time creates, places of power and political arenas. The weight of her themes stands in powerful contrast to her particular aesthetic and choice of delicate materials.
Works
Šejla Kamerić (born 1976 in Sarajevo, lives in Sarajevo, Berlin and Pula)    
Hooked   
2010–ongoing   
Series of black and white crocheted nets
Dimensions variable 
Courtesy of the artist, Eugster || Belgrade, Galerie Tanja Wagner, Berlin