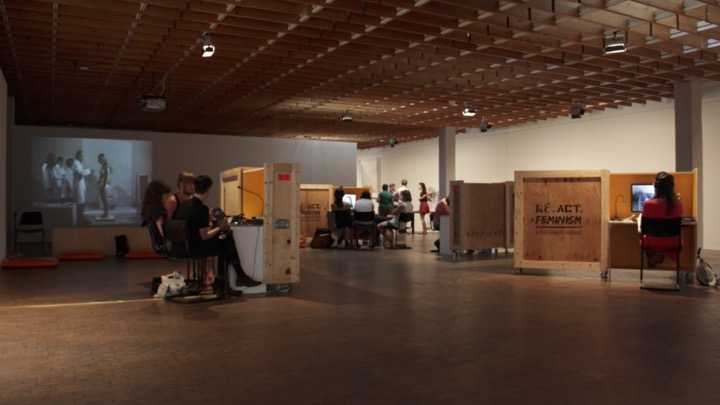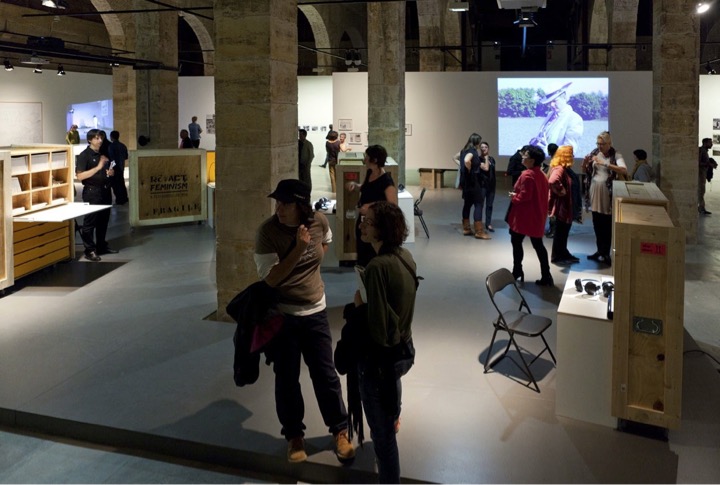 re.act.feminism is an ongoing archive and research project exploring the multi-temporal forcefield of feminism(s) and performance art.
Initiated and directed by Bettina Knaup and Beatrice E. Stammer, it began with the exhibition "re.act.feminism – performance art of the 1960s and 70s today" in Berlin in 2008 and 2009, and continued with "re.act.feminism #2 – a performing archive" from 2011 through to 2014 presenting more than 180 artists and collectives at various venues across Europe, online and in print. Its main focus was on feminist, queer and gender-related performance art from the 1960s to the early 1980s and its 'return' in the form of re-enactments, reformulations and archival representations. The archive's online platform is still widely used today.
Long motivated by a desire to expand and update this platform, the curators recently embarked on a third iteration, the pilot phase of which is being launched at Manifesta 14 Prishtina. re.act.feminism #3 explores the digital archive as a performative space which is constituted through connectivity and resonances, but also interferences, gaps and glitches. Three guest curators – Sofia Dati, EVBG Marie Sophie Beckmann & Julie Gaspard and Suza Husse – present three chapters – dis/appearing subjects, no/thingness and revenge ~ avatars and manyness* – with newly commissioned works by Oreet Ashery, Ève Gabriel Chabanon, Eden Tinto Collins, Giulia Essyad, Anni Puolakka, Verena Melgarejo Weinandt.
The current website has been be re-launched with updated content in three chapters from 22 July 2022 onwards. https://www.reactfeminism.org/
Works
re.act.feminism #3 - polyphonies. interferences. drifts
2022  
Online archive
Produced by cross links e.V., funded by Stiftung Kunstfond, NEUSTART KULTUR, in collaboration with European Media Studies Potsdam
Permanent
Exhibition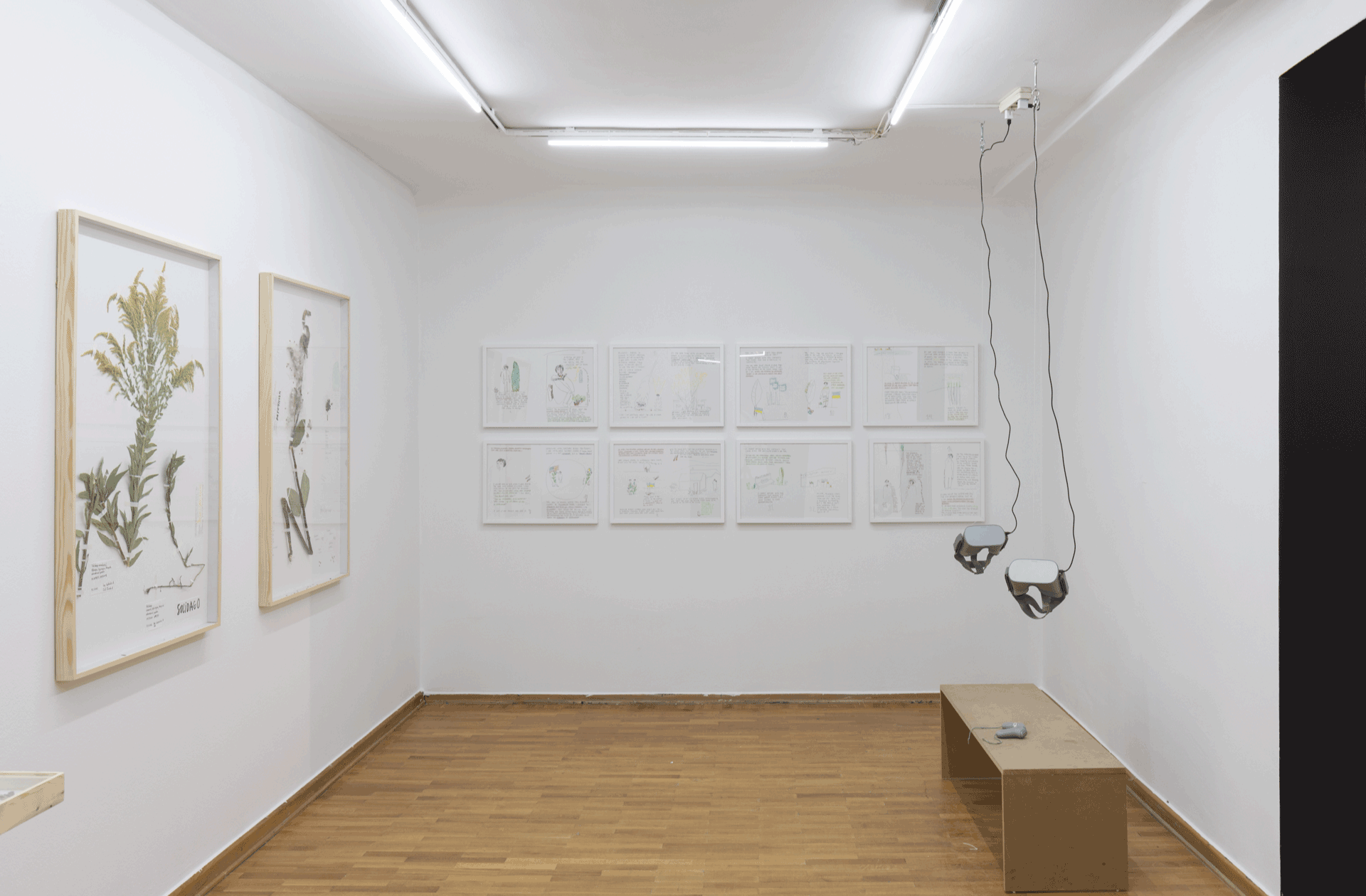 Past
Event