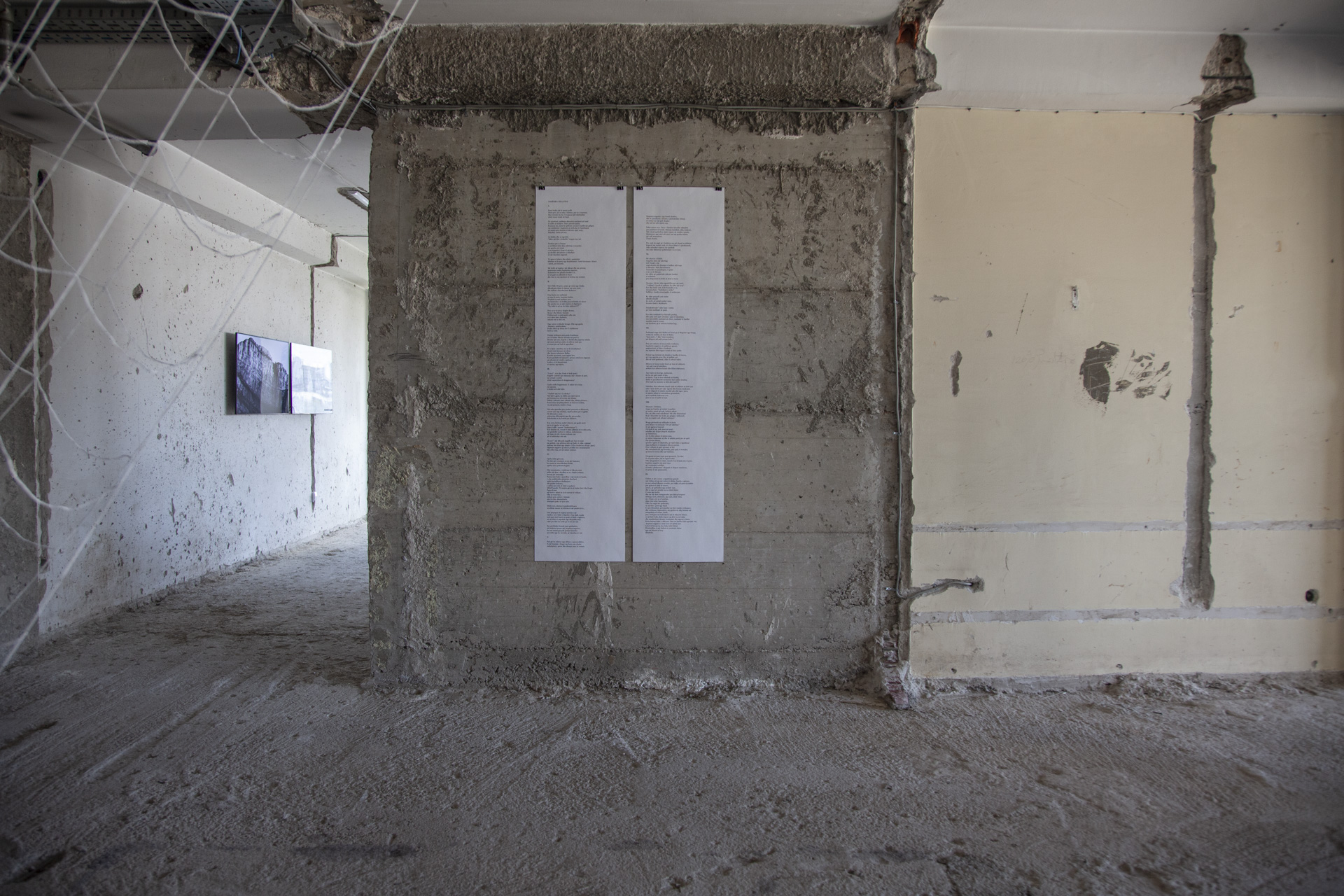 In her poetry, Luljeta Lleshanaku maps what she calls the "negative space" of transitional Albania, which she depicts as an eerie, troubled realm that is nevertheless "always fertile".
It is an uneven terrain defined by "unsaid gestures", a fractured domain imbued with traumatic memories that are strangely entangled with everyday objects and experiences.
The poet, who grew up under house arrest during the repressive regime of dictator Enver Hoxha and now works for the Institute for the Studies of Communist Crimes and Consequences in Albania, finds a regenerative force in language itself.
Although language "arrived fragmentary / split in syllables / spasmodic / like code in times of war", there are, as Lleshanaku points out, other languages to be looked for "after dusk … outside the window".    
Luljeta Lleshanaku (1968, AL) is an Albanian poet. She graduated in Literature from the University of Tirana in 1997 and received her Master in Fine Arts from Warren Wilson College in the USA in 2012. She has worked as a journalist, TV author, university teacher, and as a researcher of history. She is the author of nine poetry collections in Albanian, which have been widely translated and published in other languages.
Her last book in English, Negative Space, was a winner of "English PEN" award, a finalist for the "GRIFFIN International Poetry Prize 2019" in Canada and a finalist for "PEN America 2019". She is also the author of two poetry collections in the German language: Kinder der Nature, published with the support of TRADUKI by Edition Korrespondenzen (2010), and Die Stadt der Äpfel, published in 2021 by Hanser Literaturverlage. The latter was a recommended book by Deutsche Akademie für Sprache und Dichtung. She is also the laureate of "European Poet of Freedom 2022" in Gdansk, Poland.
Works
Luljeta Lleshanaku (born 1968 in Elbasan, lives in Tirana)  
Negative Space  
2018  
Courtesy of the author and translated from Albanian to English by Ani Gjika  
Published in New York by New Directions