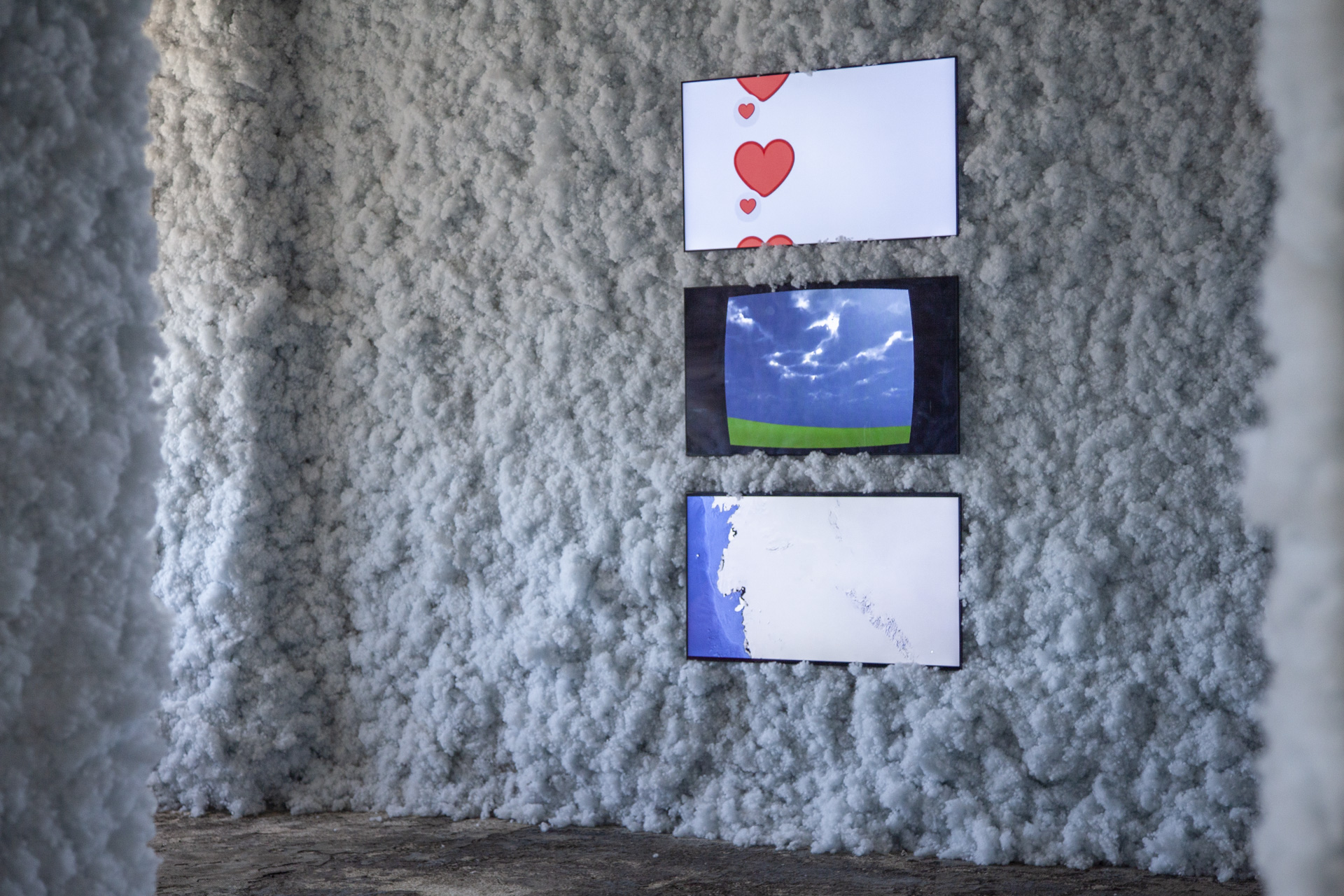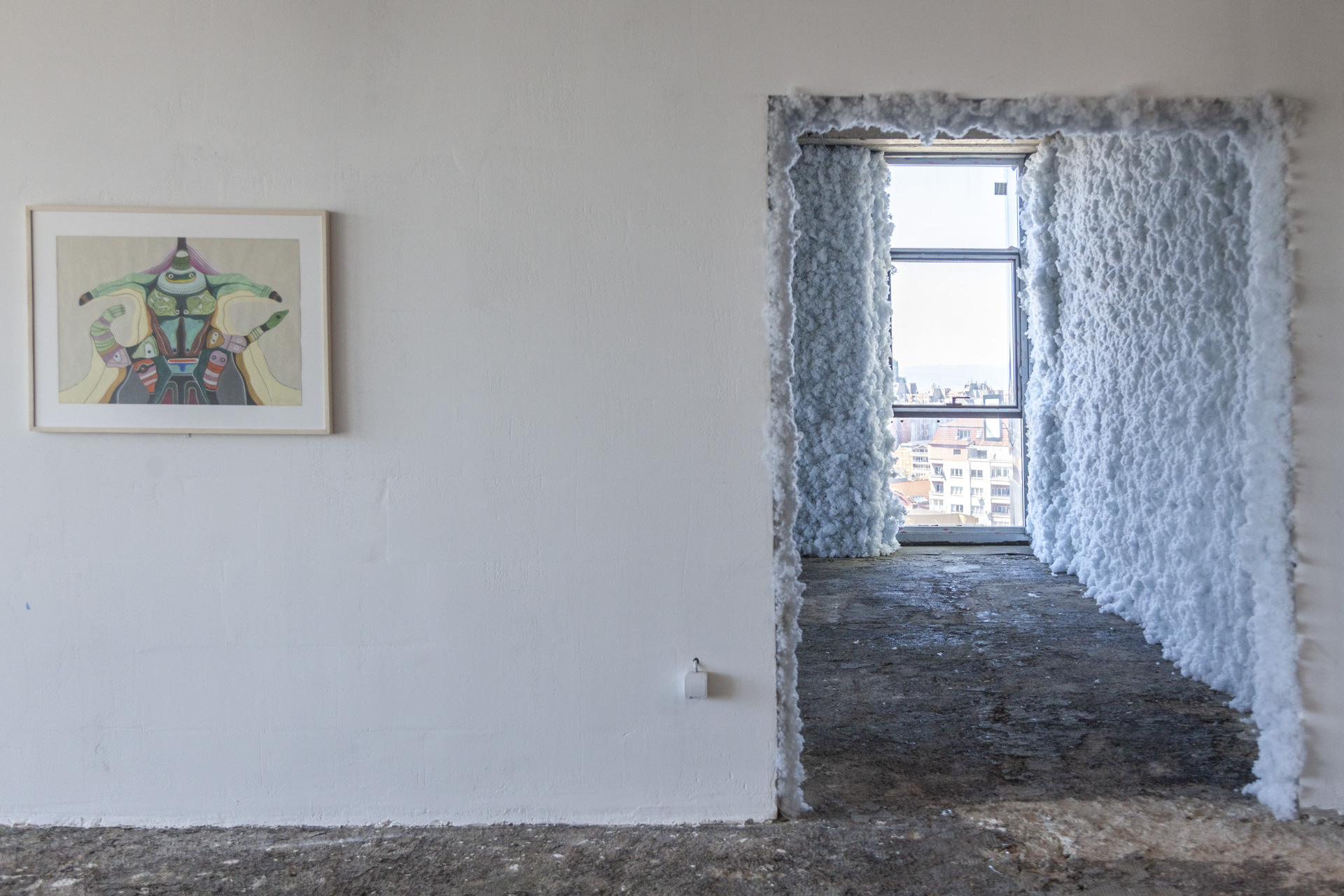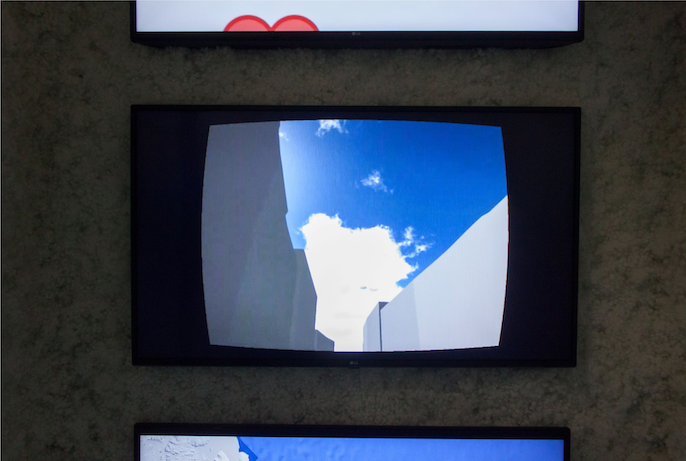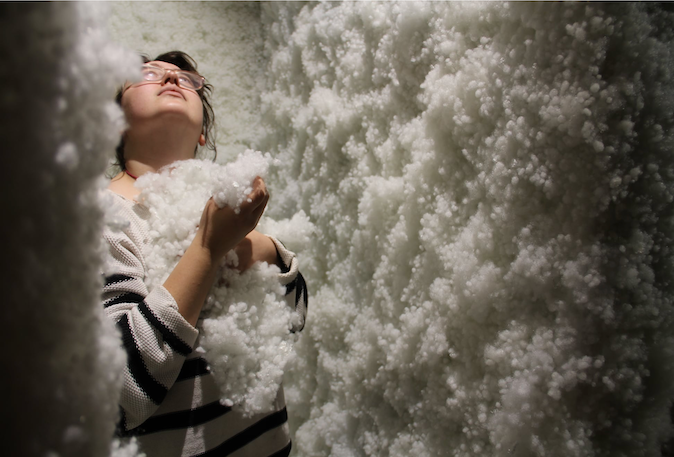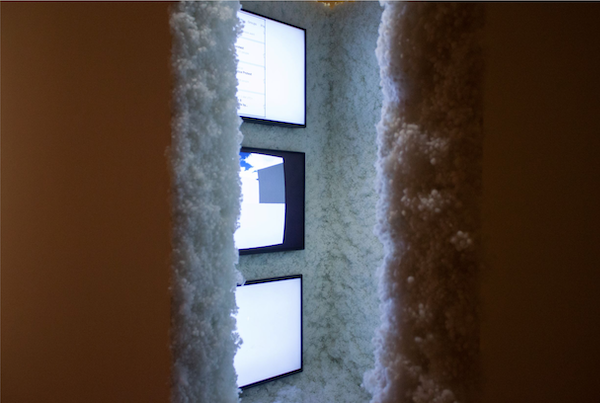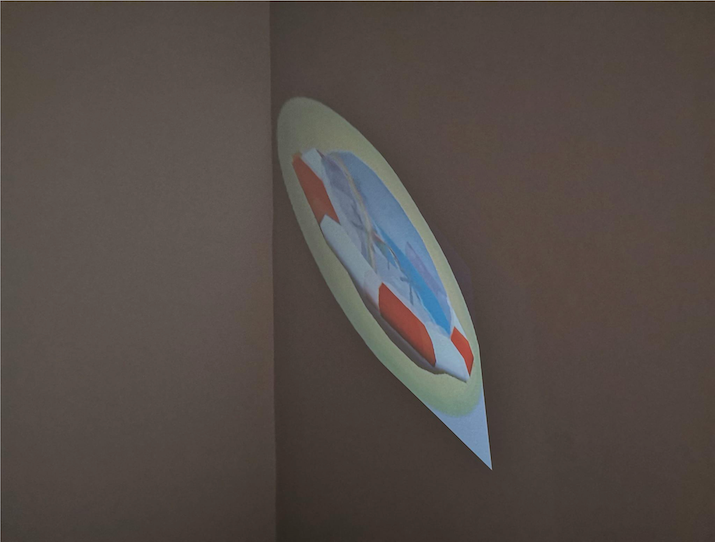 Enter the cloud: fluffy, white, soft, cosy. Sit down and make yourself comfortable. Scan, survey, protest, like, dream, meander, play at night. Feel, perhaps, as you wander the world wide web with – or as? – the invisible persona behind the mouse, that you are at one with the machines you have co-evolved with. Sense, perhaps, that the boundaries between physical and virtual experience might always have been wishful thinking, and that there is no idyllic state to return to. The intimate space you have entered is part of a larger body of work by Laureta Hajrullahu. Using digital media, the artist explores the psychogeography of connected isolation and isolated connection. It is a realm or state familiar to people all over the world, particularly of her generation.    
Laureta Hajrullahu's (1997, RKS) artistic work explores privacy, gender, intimacy, digital ecosystems, video games and impossible futures. Through her digital media work, she presents diverse, critically informed views on 'reality'. She does this by continuously deconstructing and re-evaluating the boundaries between the virtual and physical world.
Hajrullahu's work has been presented in many different institutions in Kosovo and across the Western Balkans. She was part of the Gjon Mili Biennale at The National Gallery of Kosovo and has taken part in exhibitions at the Center for Contemporary Art Montenegro, Institute for Contemporary Art – ISU, Gallery 17 Prishtina, The National Gallery of Kosovo, Stacion – Center for Contemporary Art Prishtina and Foundation Shtatëmbëdhjetë, amongst others.
Works
Laureta Hajrullahu    
2D Plants/Flat options  
2020   
Three-channel video installation; 3 videos, colour, sound, 1: 18.25 min. 2: 1.39 min. 3: 2.32 min.; cotton fluff, dimensions variable   
Courtesy of the artist  
Commissioned by Stacion - Center for Contemporary Art Prishtina