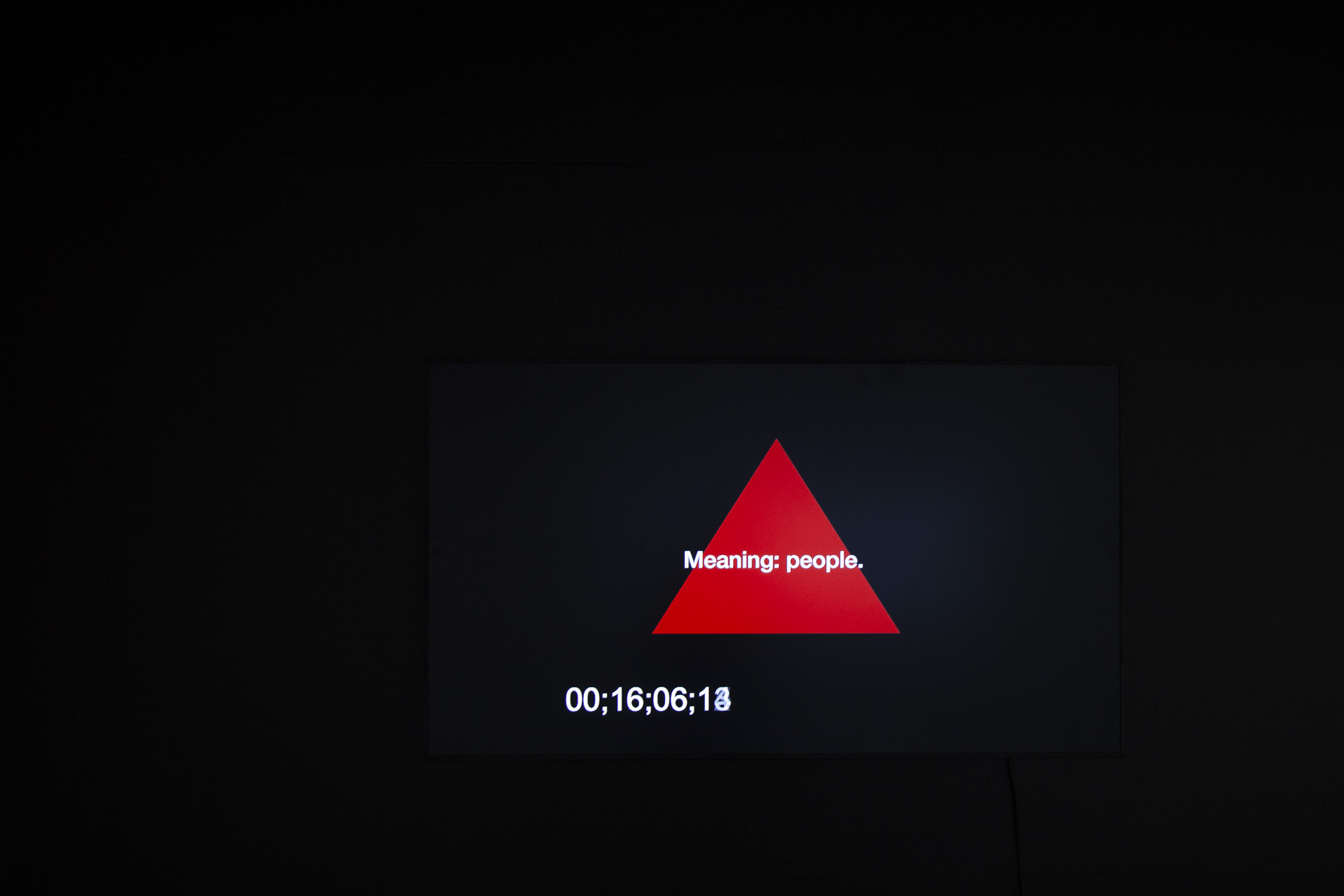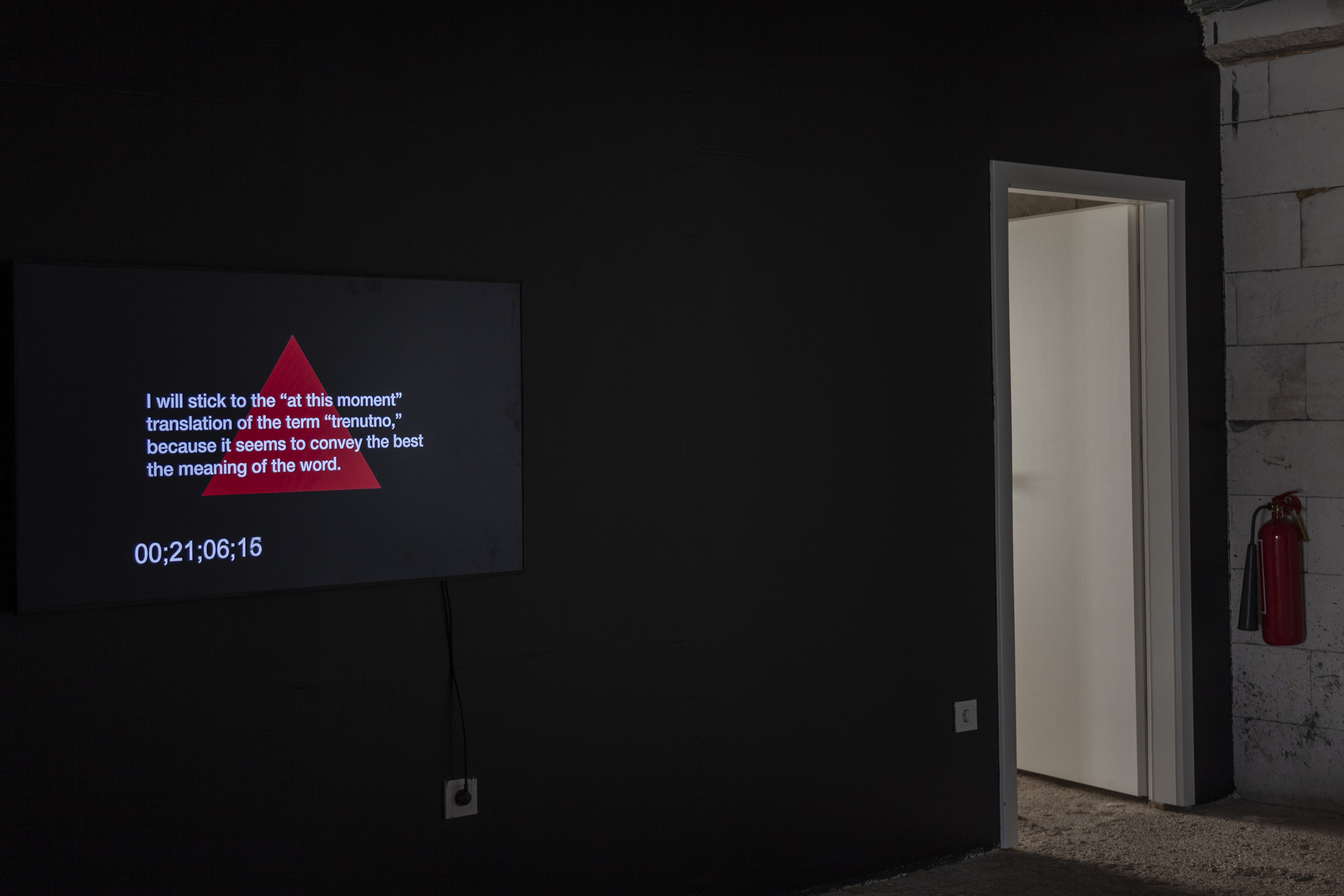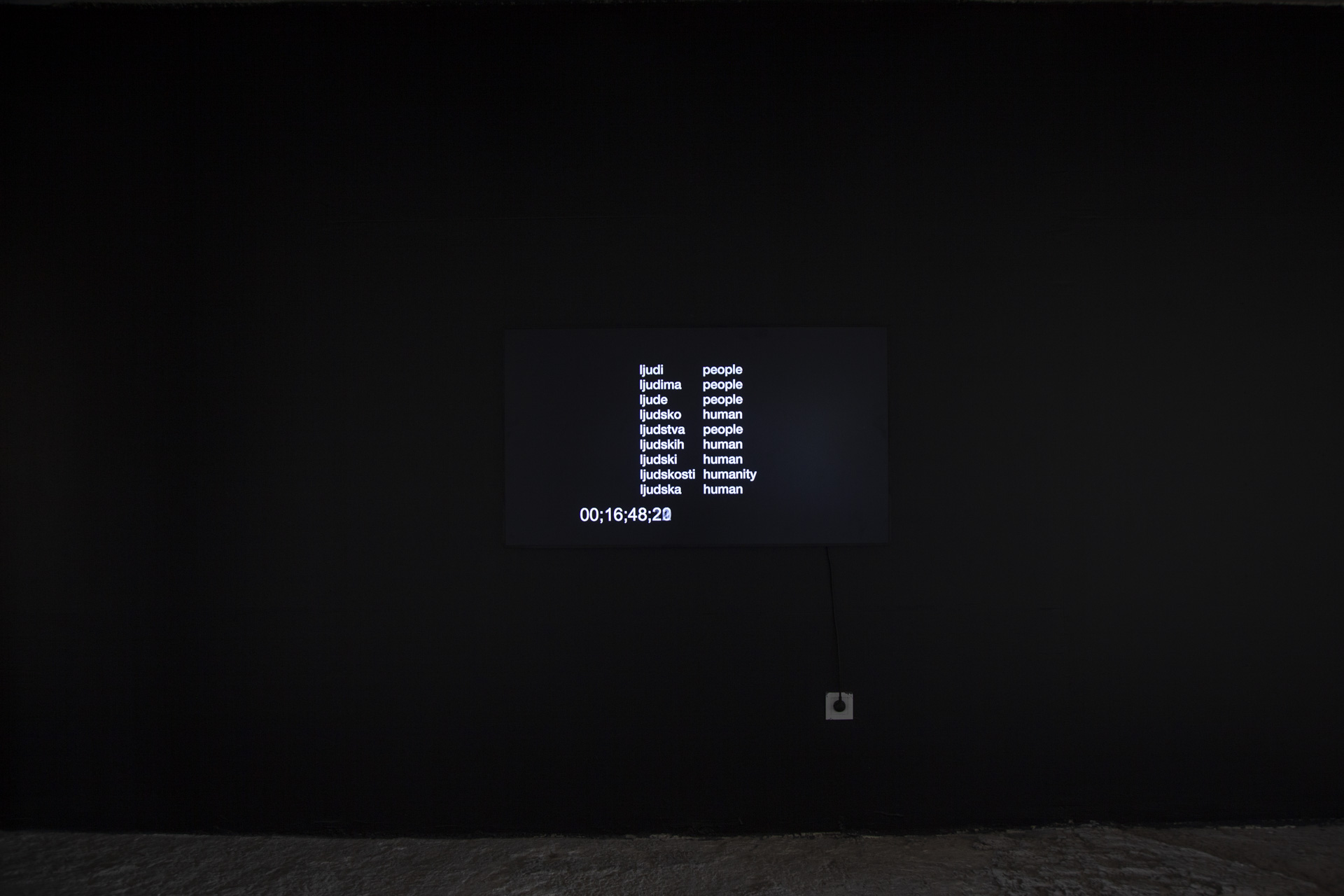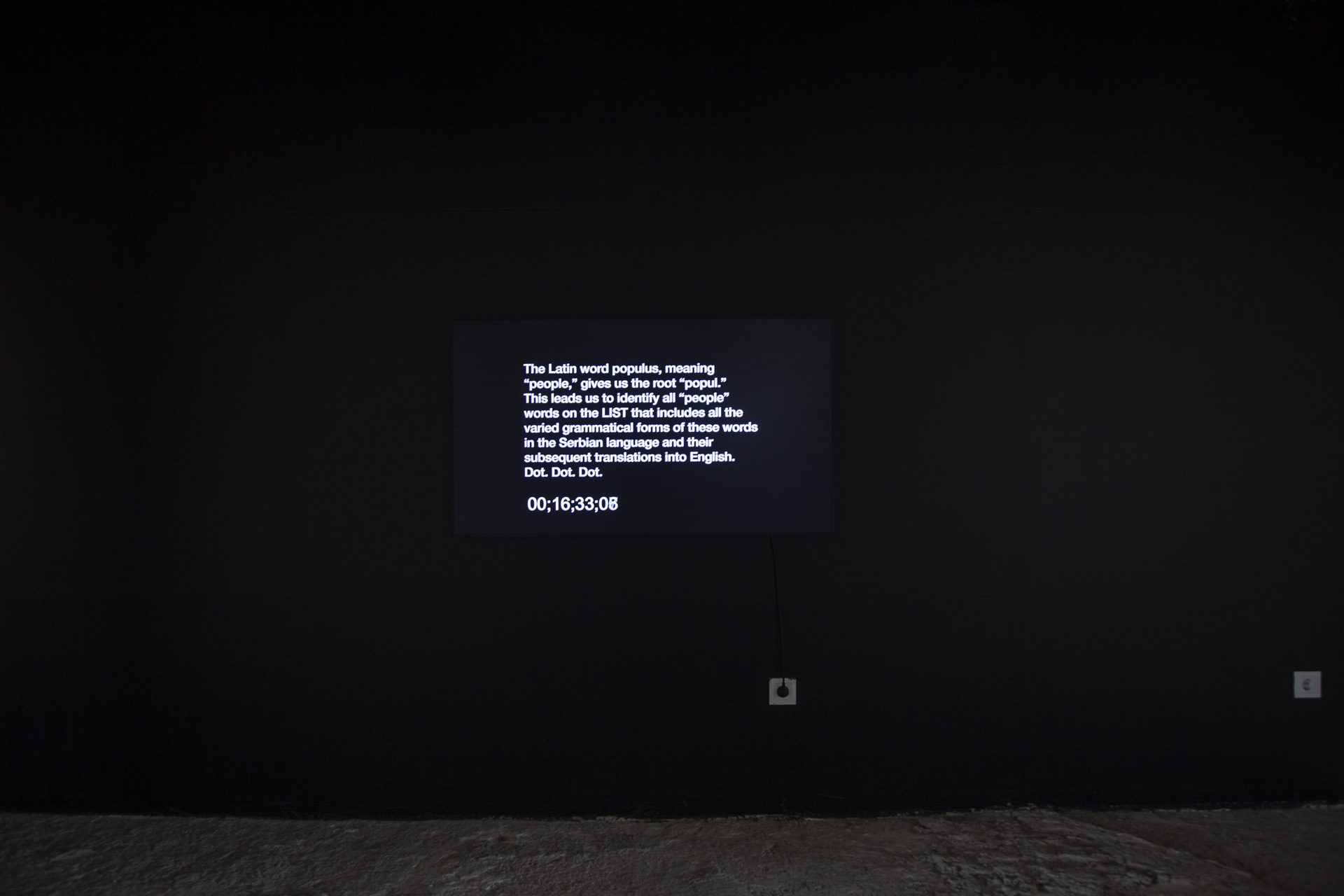 Which words, which grammars do people use to testify to brutality, to articulate the unspeakable, to formulate their quest for justice? Is there a specific vocabulary of violence or a language of healing common to societies of transition? And how might one go about discerning it?
Lala Rašcic, known for her explorations of storytelling and oral history practices, probes these questions in her audio monodrama Conflict Syntax. Dot, Dot Dot. The video on show was produced as a tele-prompter for a live performance of the work.  
The artist first performed a quantitative linguistic analysis on some two hundred interviews taken from the Testimony – Truth or Politics  archive. She began by disentangling nouns and verbs, prepositions and adjectives from the emotionally charged context of transitional justice in ex-Yugoslavia.
Then she reassembled them to produce a new, eerily detached testimony: a single voice speaking with many tongues, no closer to and no further away from the truth.    
Lala Raščić (1977, BA) works with video, live performances, installation environments, objects and drawings to create narratives that explore tangible and immaterial cultural forms. She is interested in both contemporary and historical storytelling practices, complex systems of mediated knowledge production, as well as folklore practices and mythology.
Her work sits somewhere between concept and theatricality, often confronting the idea of high culture with popular, mass-media and traditional cultural expressions, via a critical, namely, feminist position. Her practice at-large encompasses aesthetics, feminism, historization and artistic production, as an ongoing, interdisciplinary and modular endeavour.
The broad scope of Raščić's work is anchored by the creation of narratives. It is based on the subversion of civilisational tropes and the exploration of their transformative potential, contrasted with contemporary ideas. In her work, be it verbally delivering a scripted monologue or dedicating herself to craftsmanship, the act of performing is the emancipatory fact.
Works
Lala Raščić (born 1977 in Sarajevo, lives in Sarajevo and Zagreb)    
Conflict Syntax. Dot, Dot Dot.   
2017   
Performance video, colour, sound, 23.08 min. 
Courtesy of the artist   
Commissioned for the project Testimony – Truth or Politics, curated by Noa Triester and organised by Center for Cultural Decontamination, Belgrade.