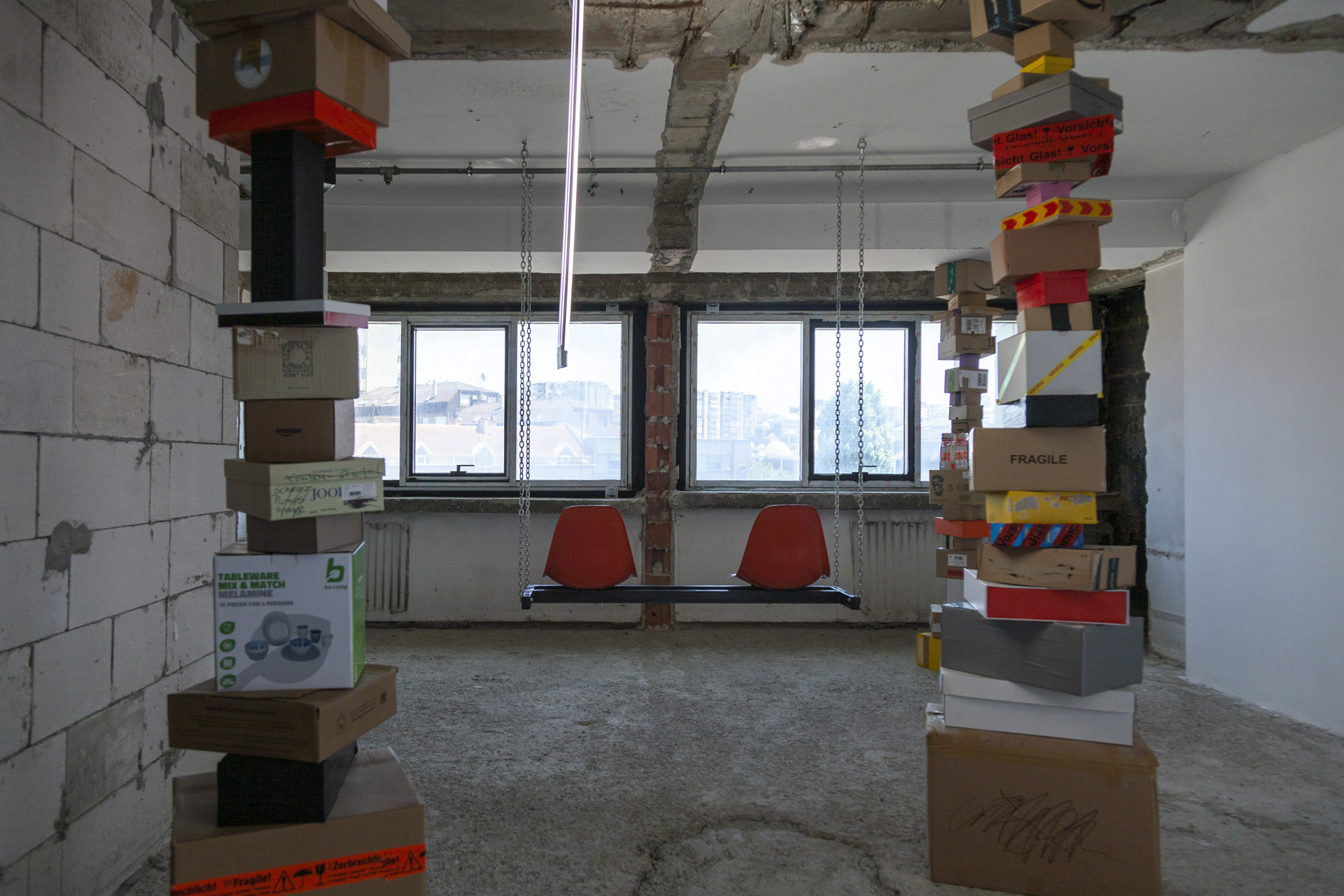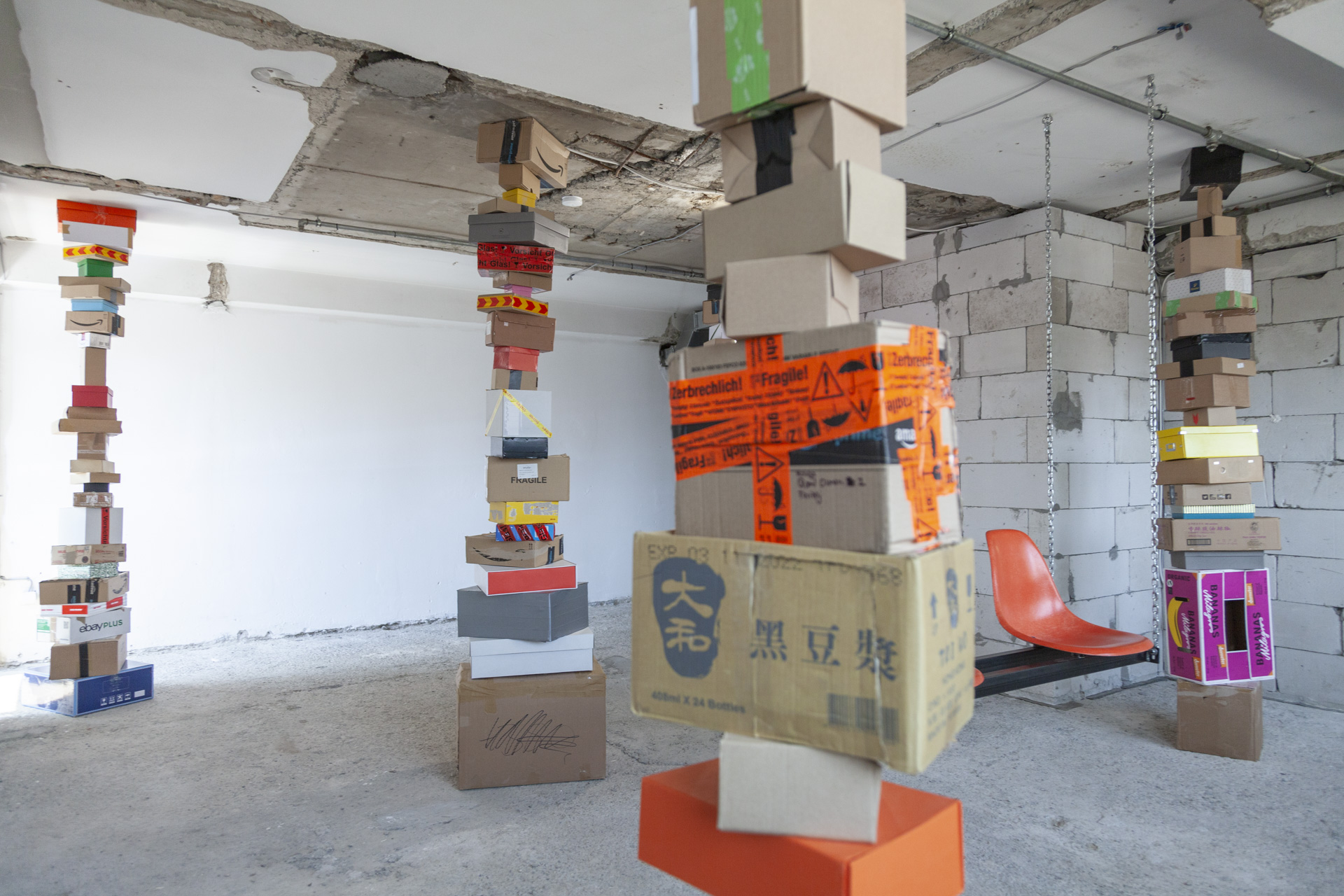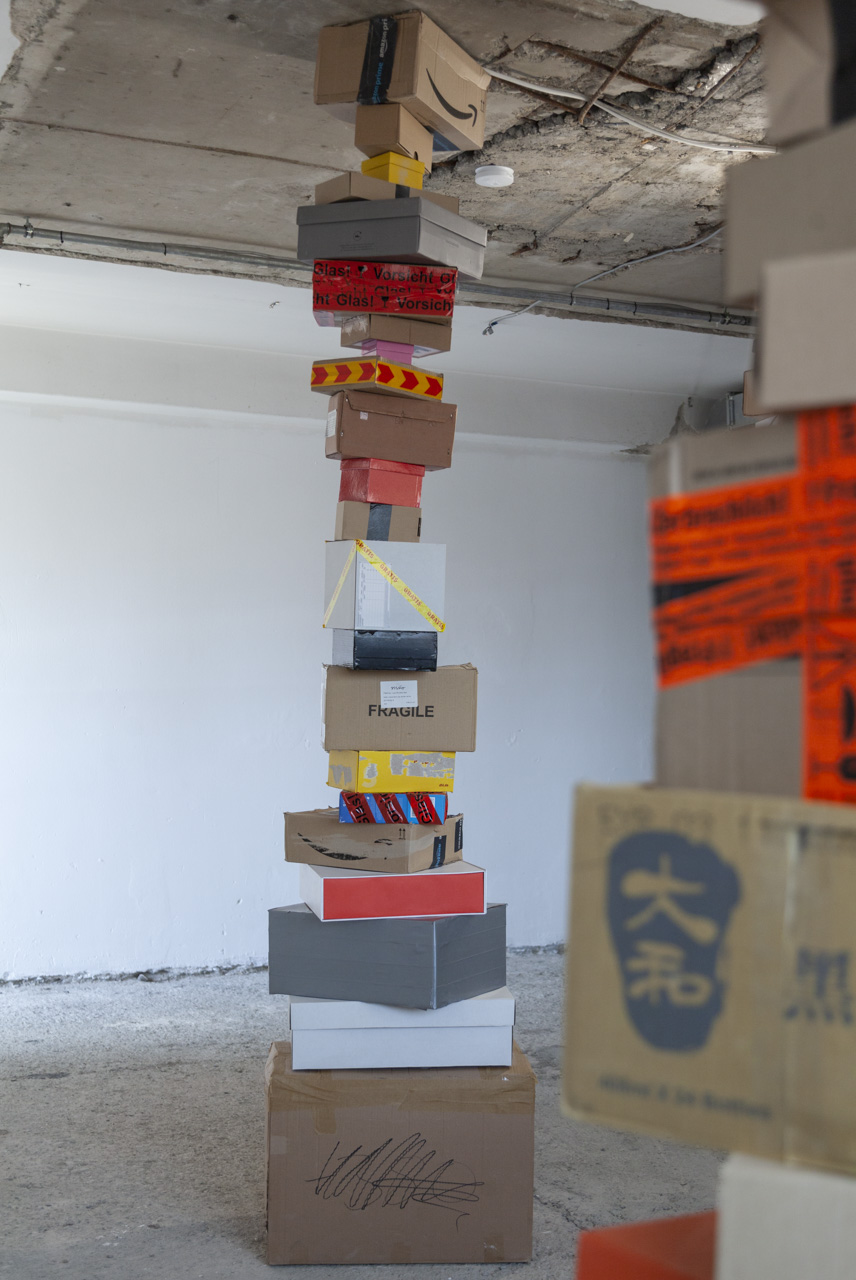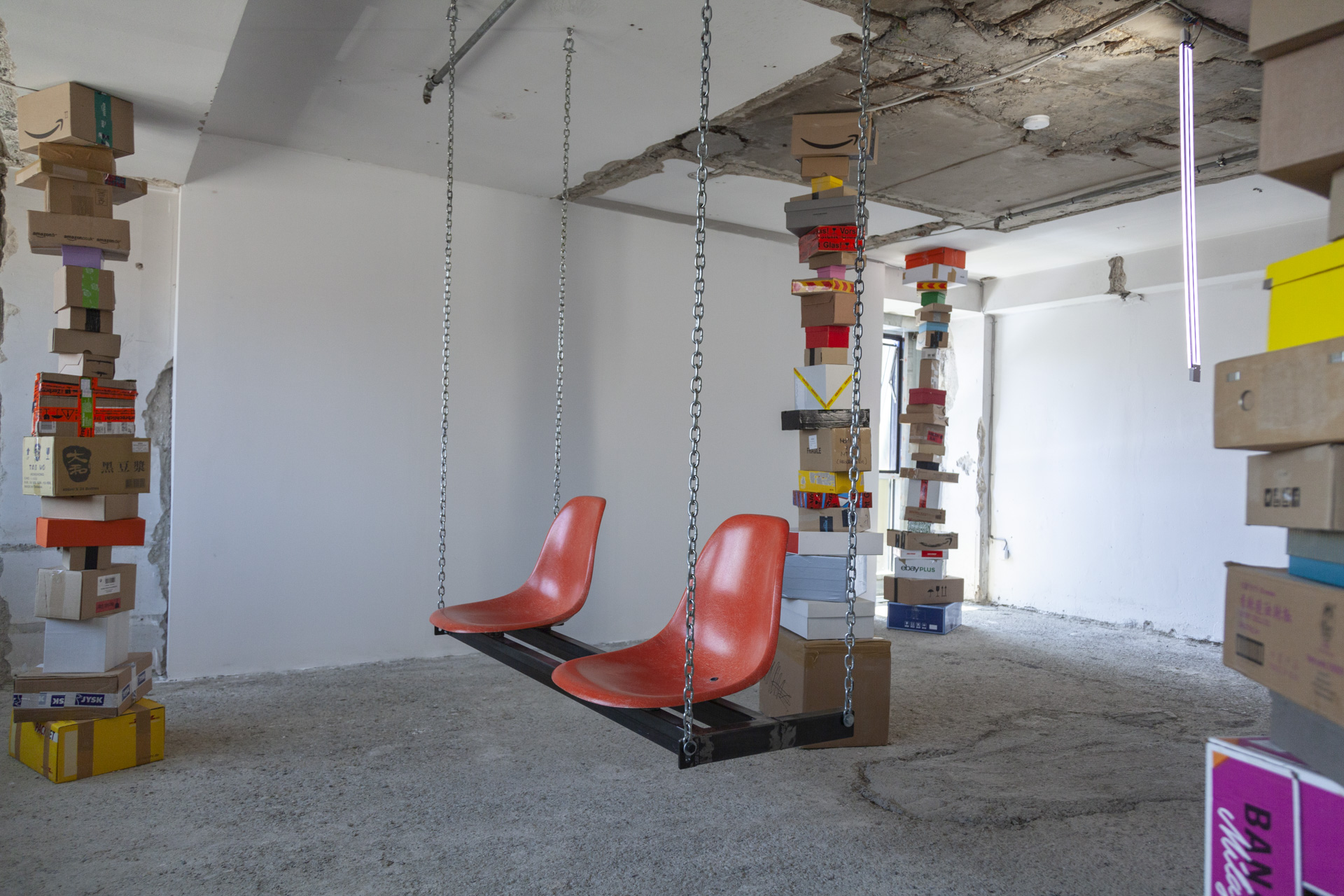 Edona Kryeziu's transdisciplinary artistic practice revolves around storytelling through various methods including performative installations, photography and video. Working as a theatre and film maker, her practice sits at the intersections between archival research and mediation through blurring the real and the imaginary.
Her works deal with questions of social and structural participation in postnational realities, diasporic narrations and spaces of resistance. Exploring the subtle boundaries between representation and the spectacle, Kryeziu stages the seemingly mundane and traces the way how the past, present and future reverberate within.
The unresolved sovereignty of Kosovo, a nation yet to achieve full recognition, has a profound impact on its citizens. There remain significant obstacles to travel. Visas to enter the European Union are difficult and costly to obtain.
Even the shipment of letters and parcels poses considerable logistical challenges. In her work, Edona Kryeziu explores the geopolitical, economic and emotional conditions of waiting, where the anticipation and expectation, the becoming and the dreaming inherent to that waiting are suspended.
Against the backdrop of the Grand Hotel Prishtina, whose ghostliness reflects this protracted state, Kryeziu enquires how transnational allyship might bridge the divide between Kosovo and 'Fortress Europe'.
Where other modes of exchange have become precarious, bus companies sustain the simple acts of giving and receiving. Taking travel as her trope, Kryeziu, who belongs to the Kosovar diaspora, reflects on the power dynamics and experience of separation and connection. In the seemingly mundane, she finds instances of individual agency and glimpses of possible recuperation.   
Works
Edona Kryeziu (born 1994 in Saarlouis, lives in Berlin)   
there are crossroads where ghostly signals flash from the traffic 
2022  
Installation with cardboard packages, fiberglass, metal, sound collage and soundscape by Fabian Saul 
Courtesy of the artist