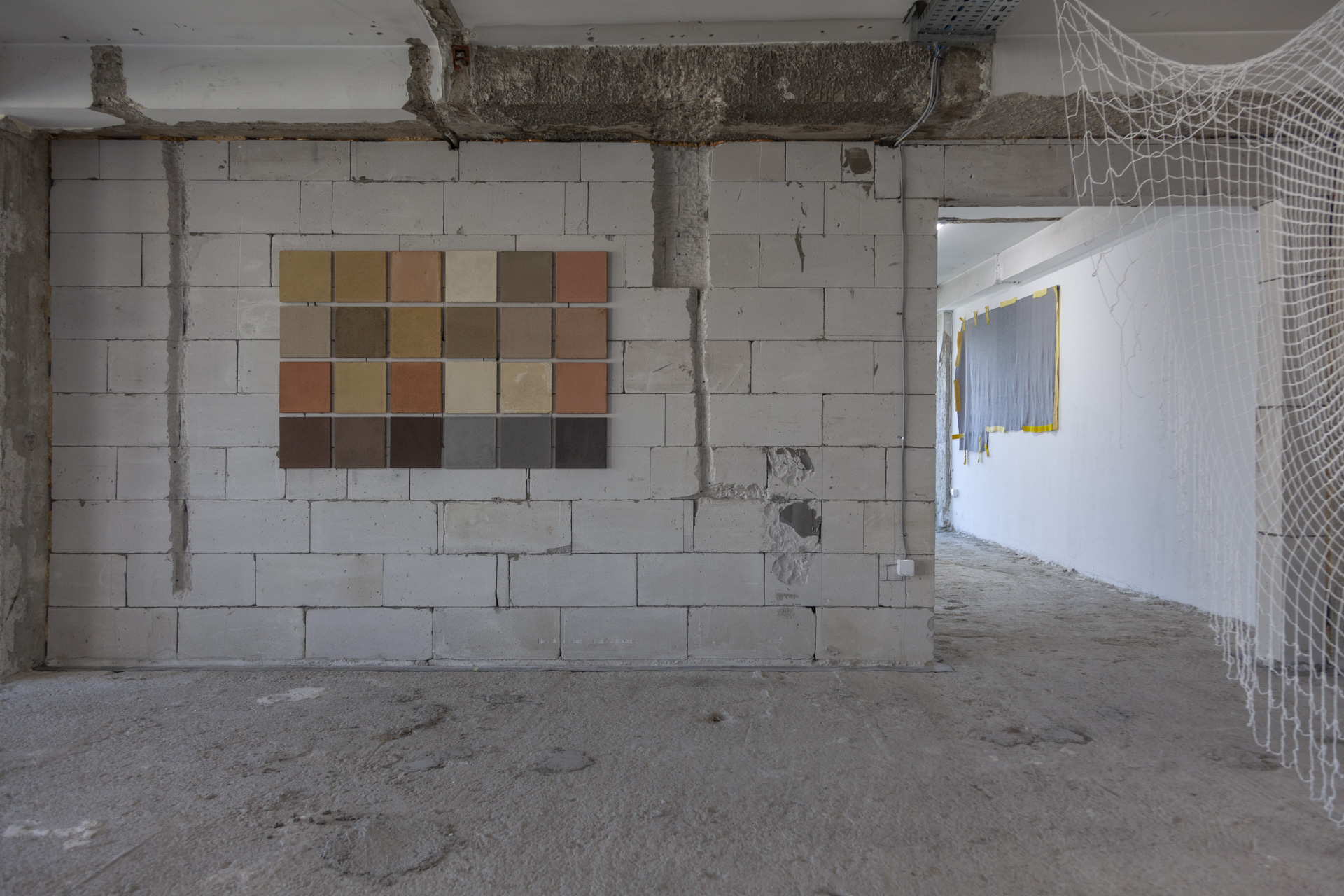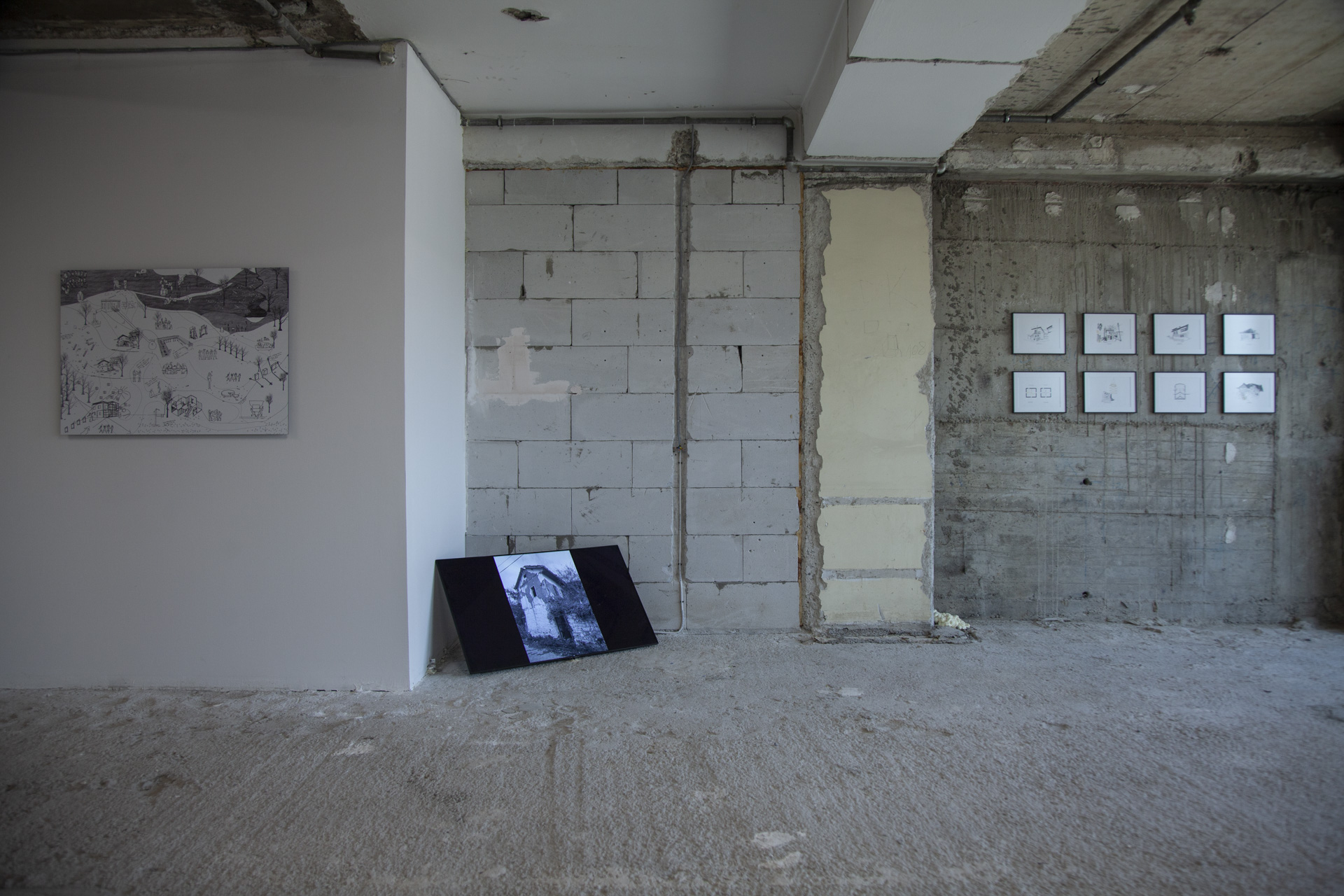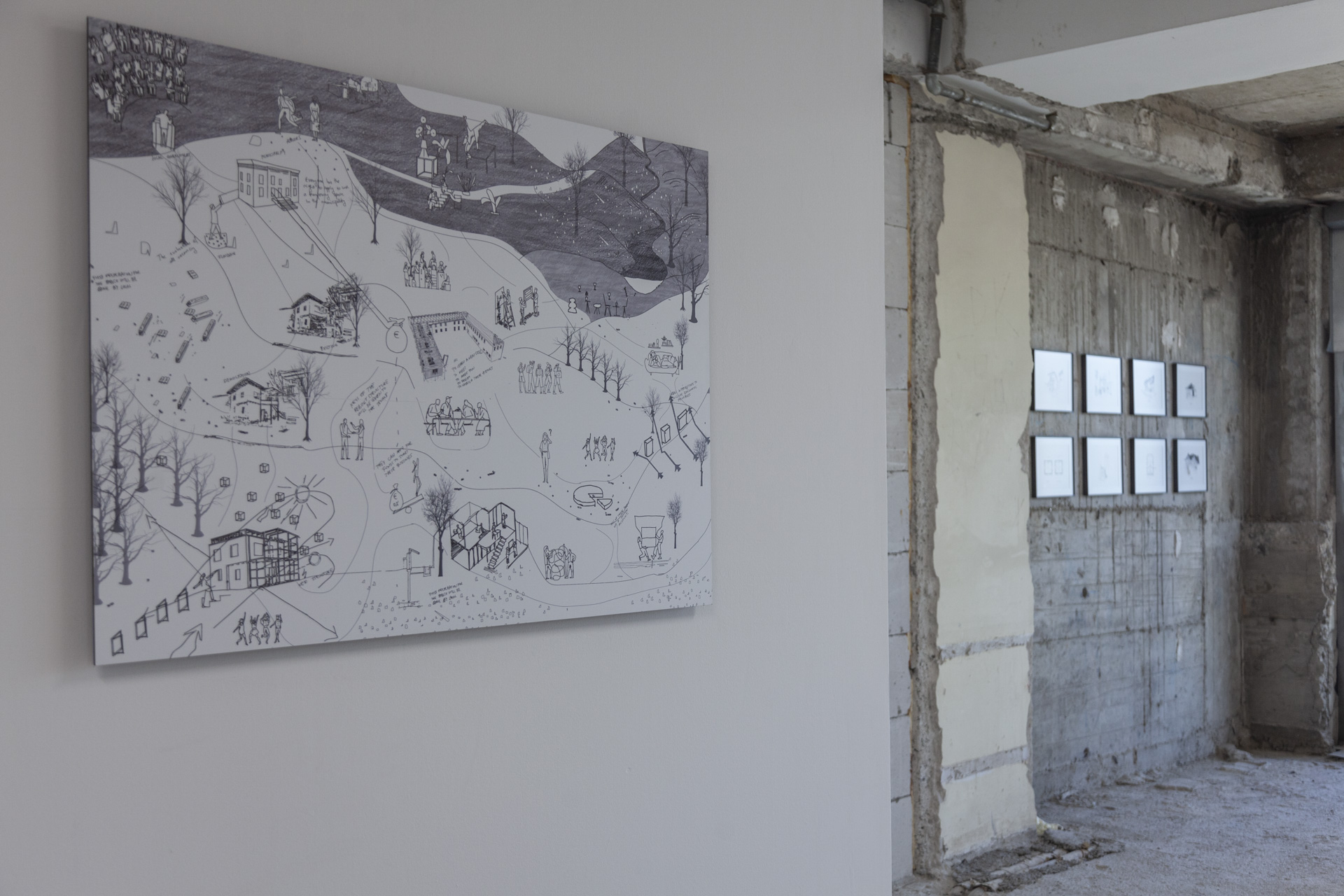 There is a multicultural town in Kosovo which bears the scars of armed conflict and economic crises like no other: Janjeva.
The question of how to breathe new life into the town's "warchitectures" is at the centre of this in-depth research-by-design project by architect Argjirë Krasniqi. She worked closely with adults and children living in Janjeva to make their memories, desires and imaginaries the basis of her recuperation strategy.
A photographic atlas of vacancies documents the hundreds of abandoned buildings in the town, while hand-drawn sketches visualise various minimal interventions conceived to heal and recover the many empty schools, homes, cinemas and other work and gathering spaces. 
As Krasniqi's research publication shows, the project is designed to foster multi-ethnic collective identity. It foresees community involvement all the way through to the physical reconstruction of the town.    
Argjirë Krasniqi is an architect, freelance researcher and an activist. Specialised in sustainable architecture, Argjirë did her studies between KU Leuven University (Belgium), Technical University of Vienna (Austria) and Prishtina University (Kosovo). 
Her work focuses on human behaviour and interaction with natural and built environments, searching methods of using locally sourced natural materials to treat, liberate and heal post-traumatic physical spaces.  This is an ongoing investigation both within organisations and academia.
Argjirë is the founder of a non-profit organisation called Ecocietystudies, which organised and implemented numerous participatory hands-on projects since 2014.  Her work has been featured and exhibited locally and internationally, Including Kosovo Pavilion of the 17th International Architecture Biennale in Venice (IT).
 
Living and working between Prishtina and Brussels, Argjirë is currently engaged in a design studio and research projects between these two countries. 
Works
Argjirë Krasniqi (born in 1989 in Prishtina, lives in Prishtina and Brussels)  
Ruin-carnating Janjeva in Kosovo  
2020  
Multimedia Installation: black-and-white photographs, soil samples and digital drawings printed on paper 
Courtesy of the artist