Manifesta 14 Prishtina Limited Editions
Manifesta 14 Prishtina is proud to release a range of Limited Edition pieces made by Kosovar fashion designer Venera Mustafa in collaboration with graphic designer Bardhi Haliti.
This exclusive collaboration, commissioned by Manifesta 14 and produced in Kosovo, features a suite of items designed to celebrate everything that Prishtina holds dear. The collection includes the 'Postcard' coat and bag as well as two scarves, 'Lego' and 'Venues'.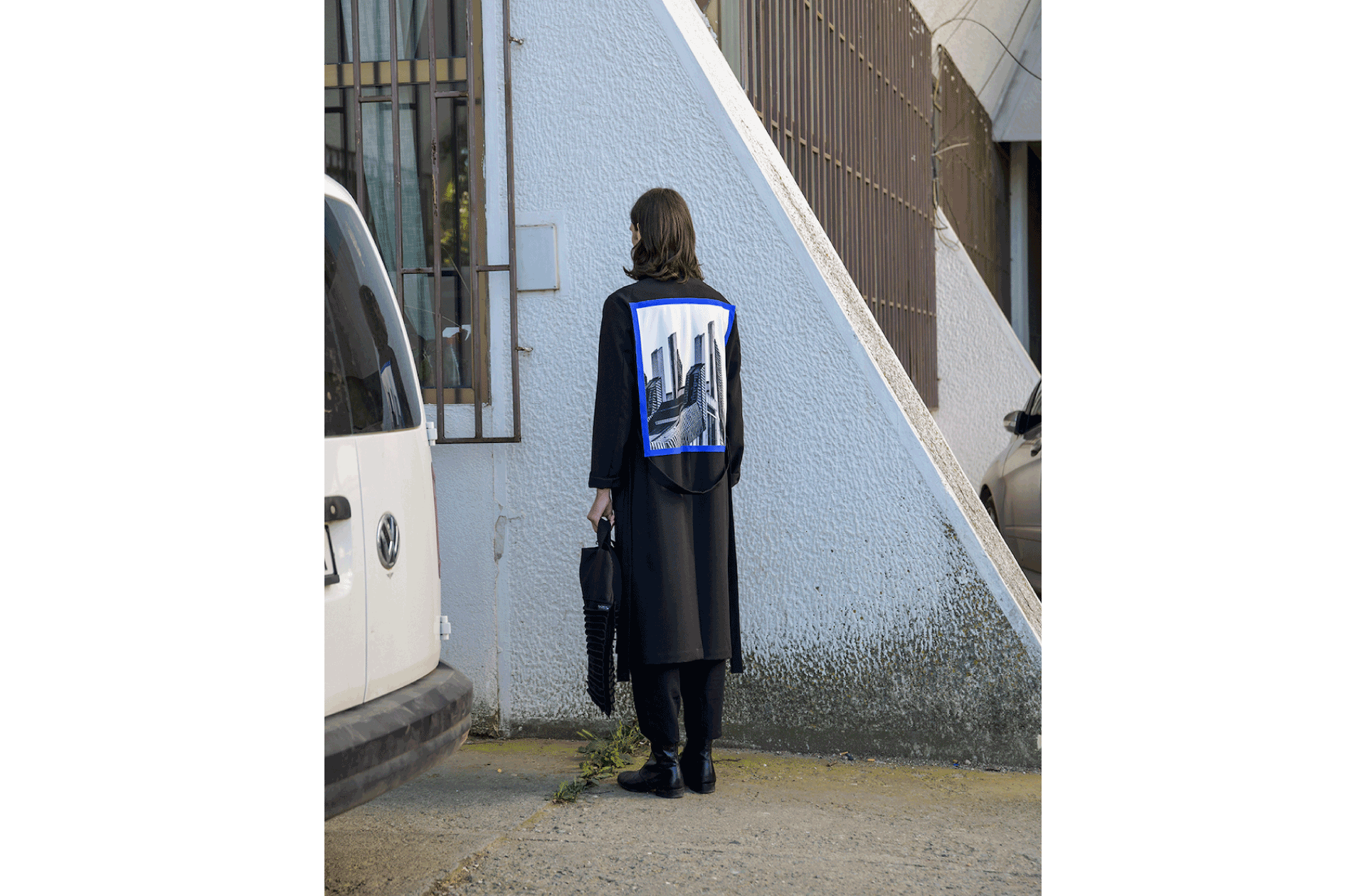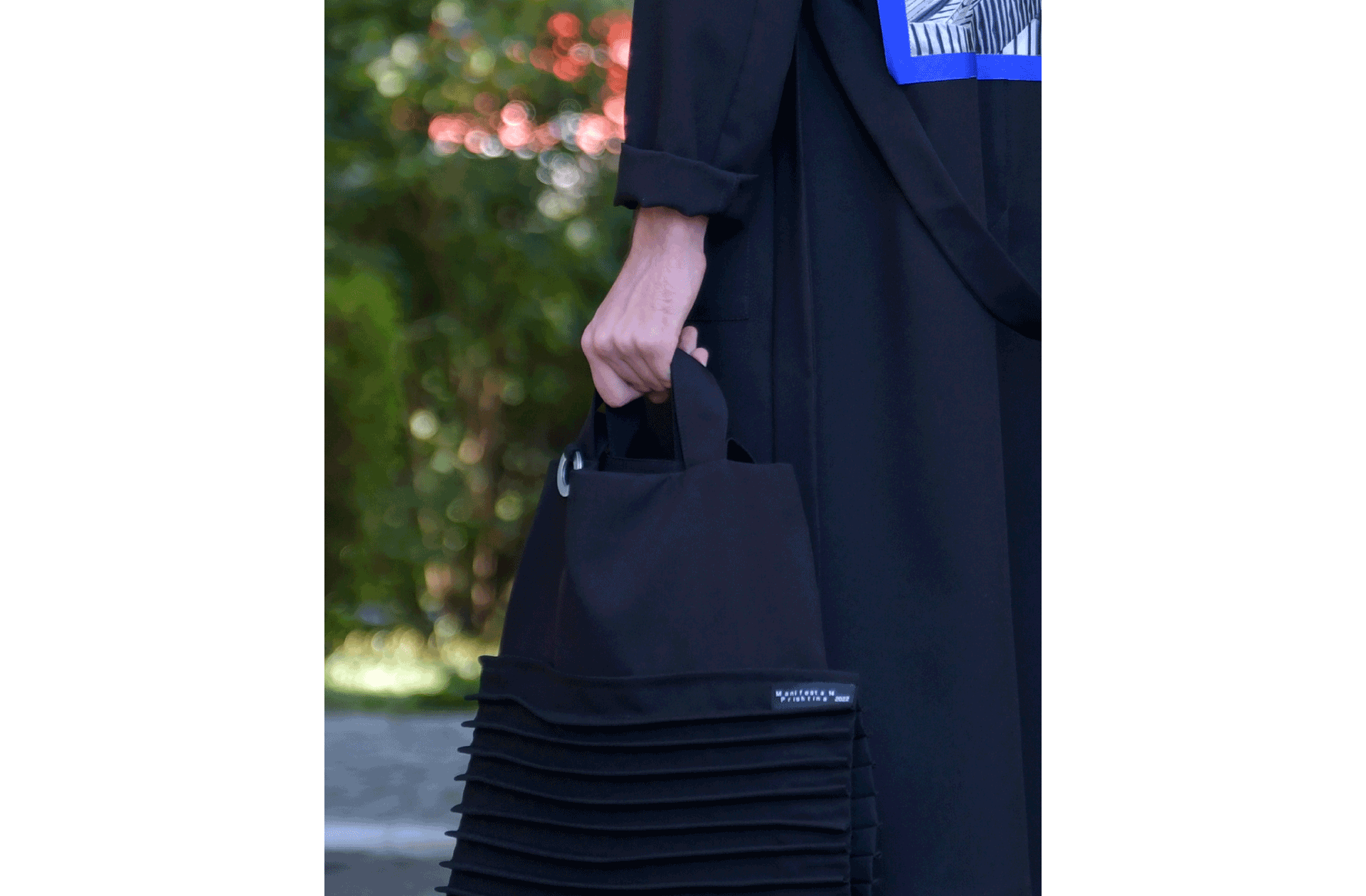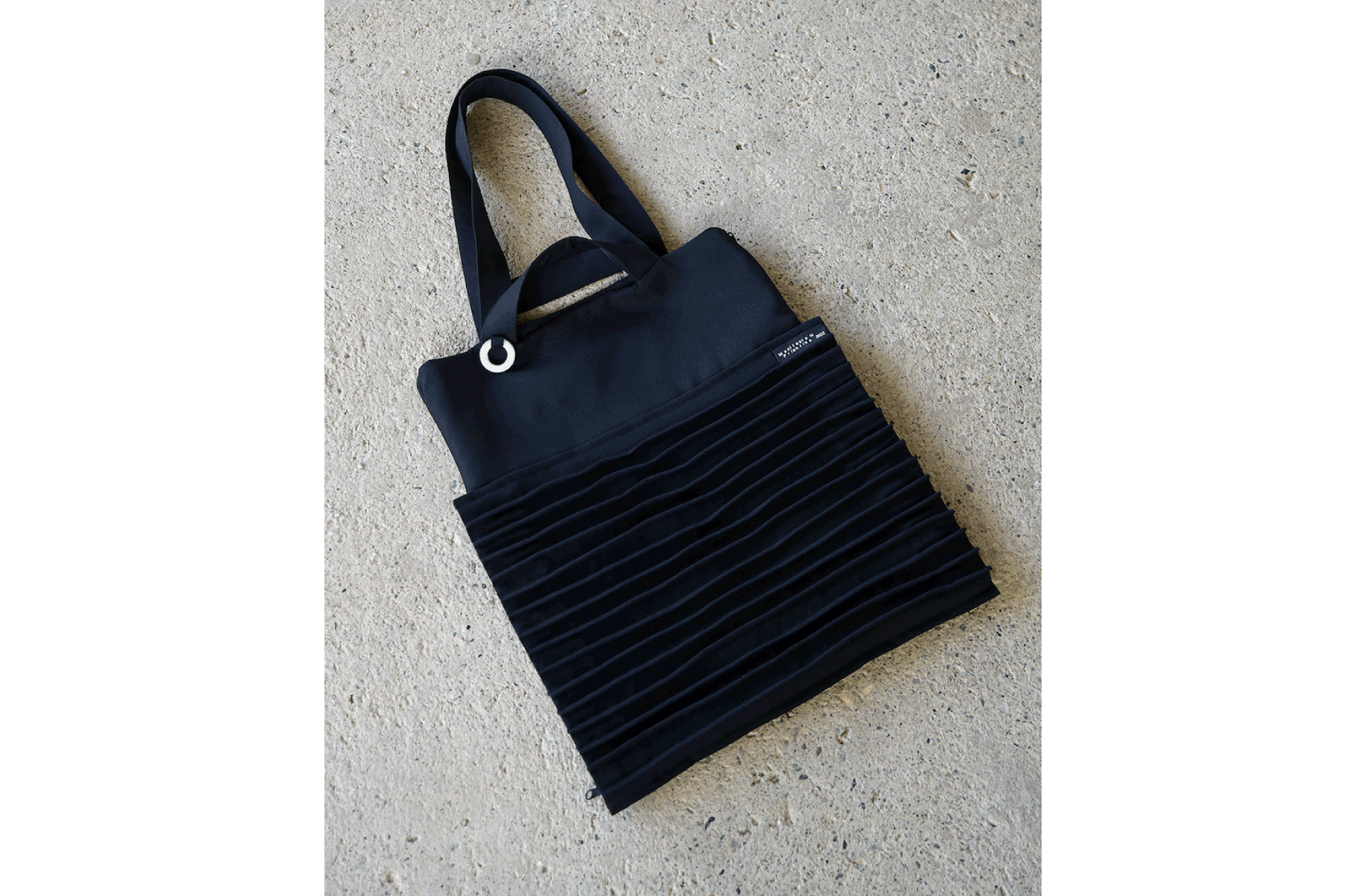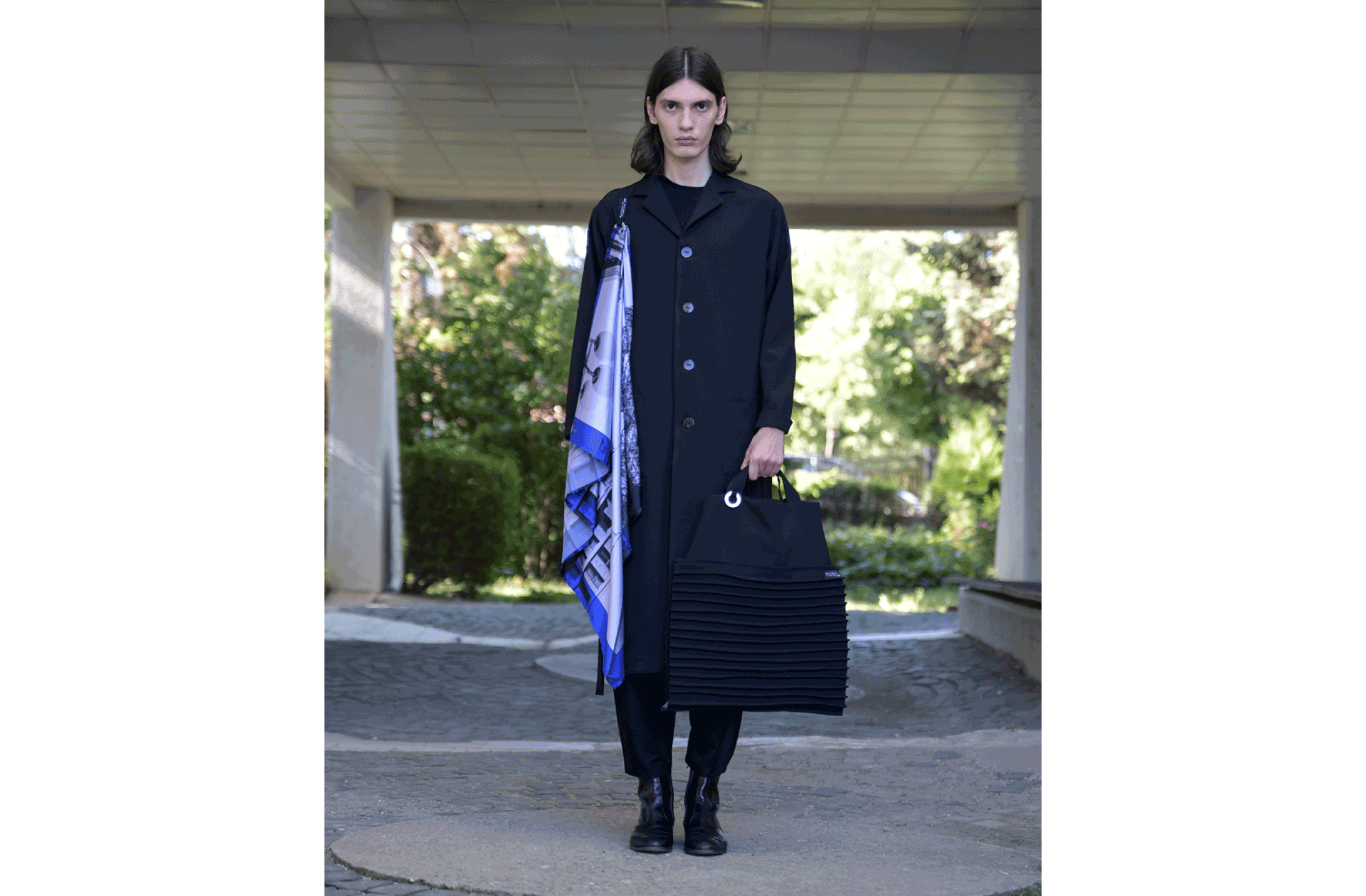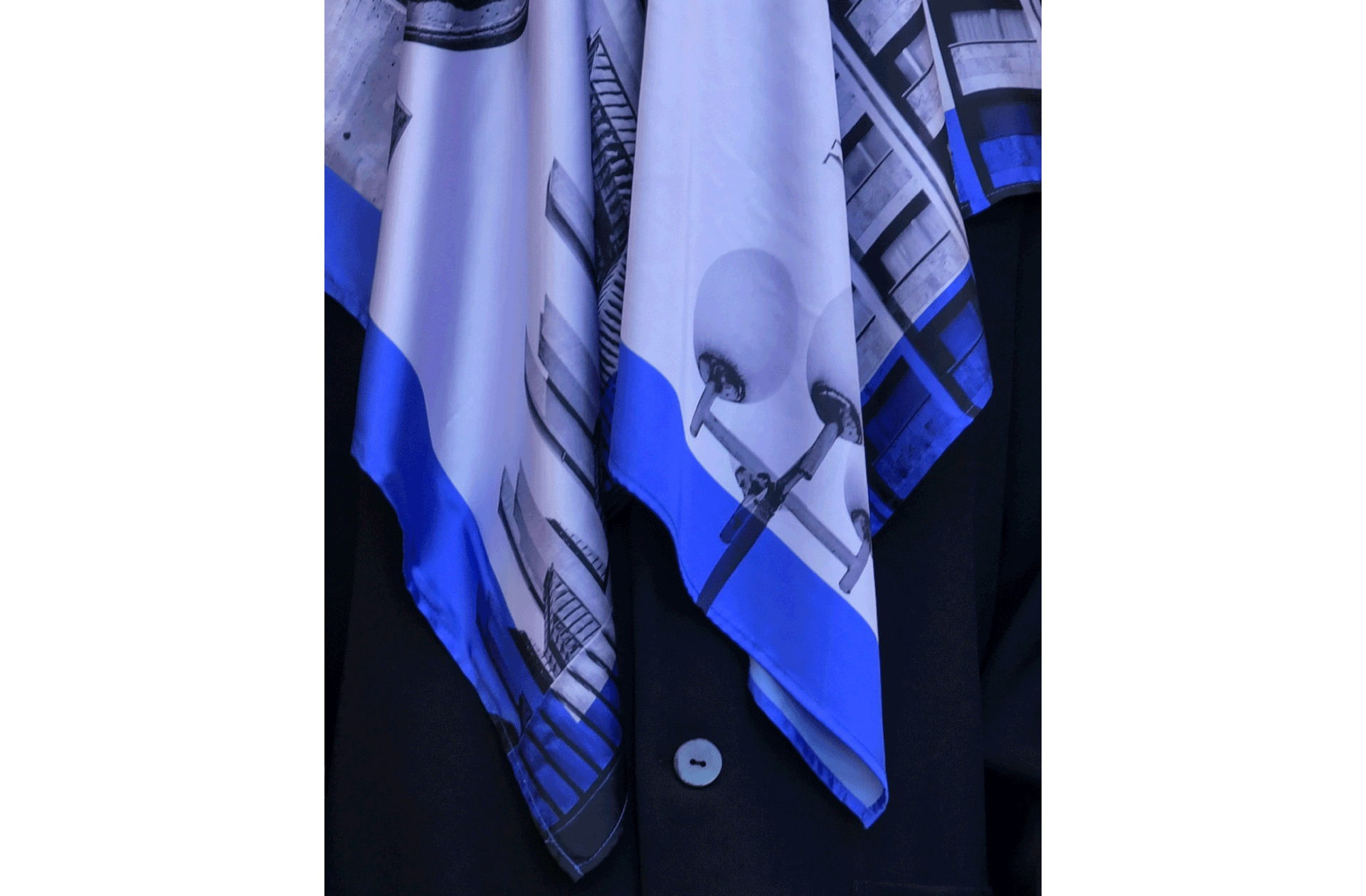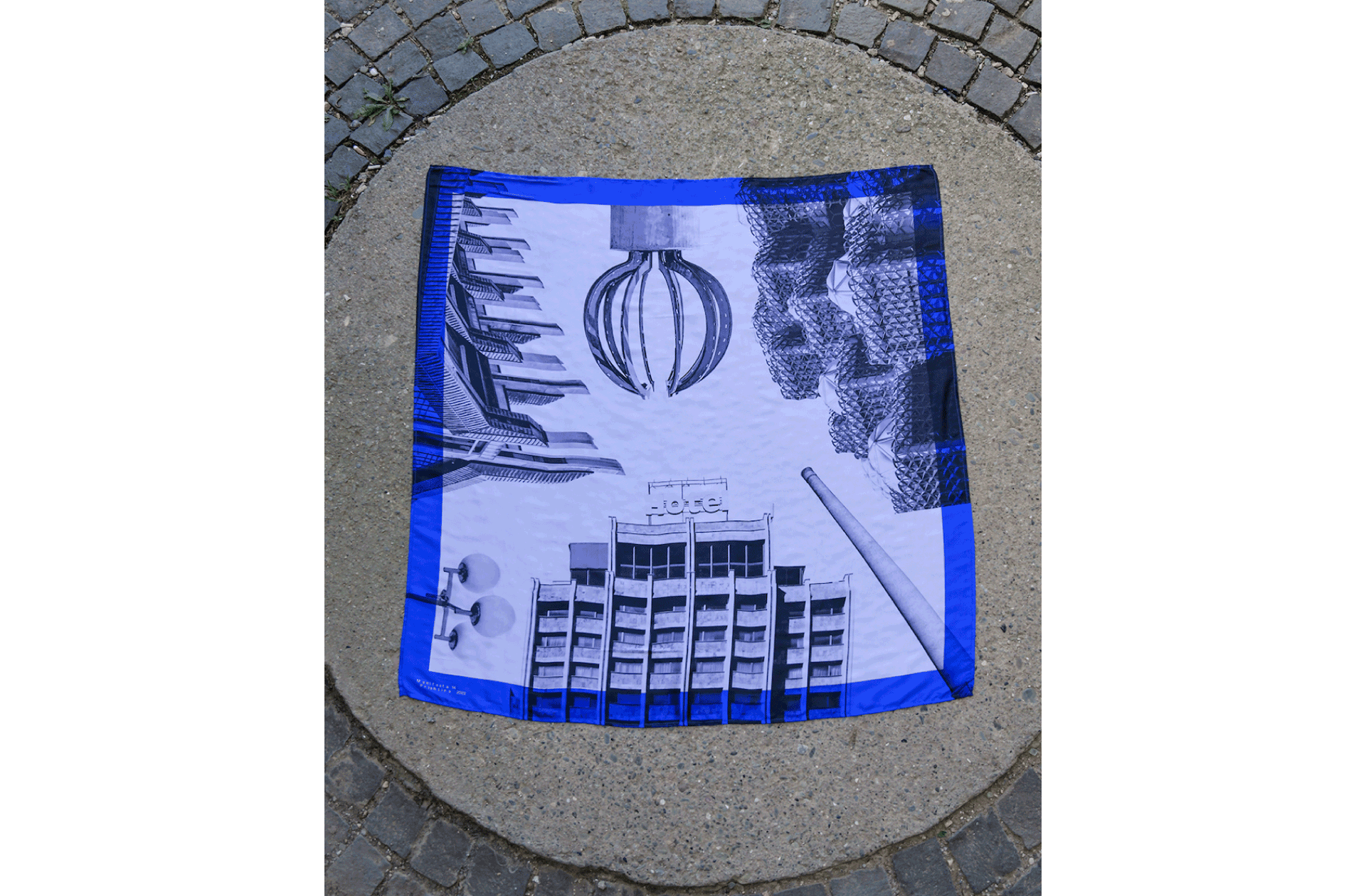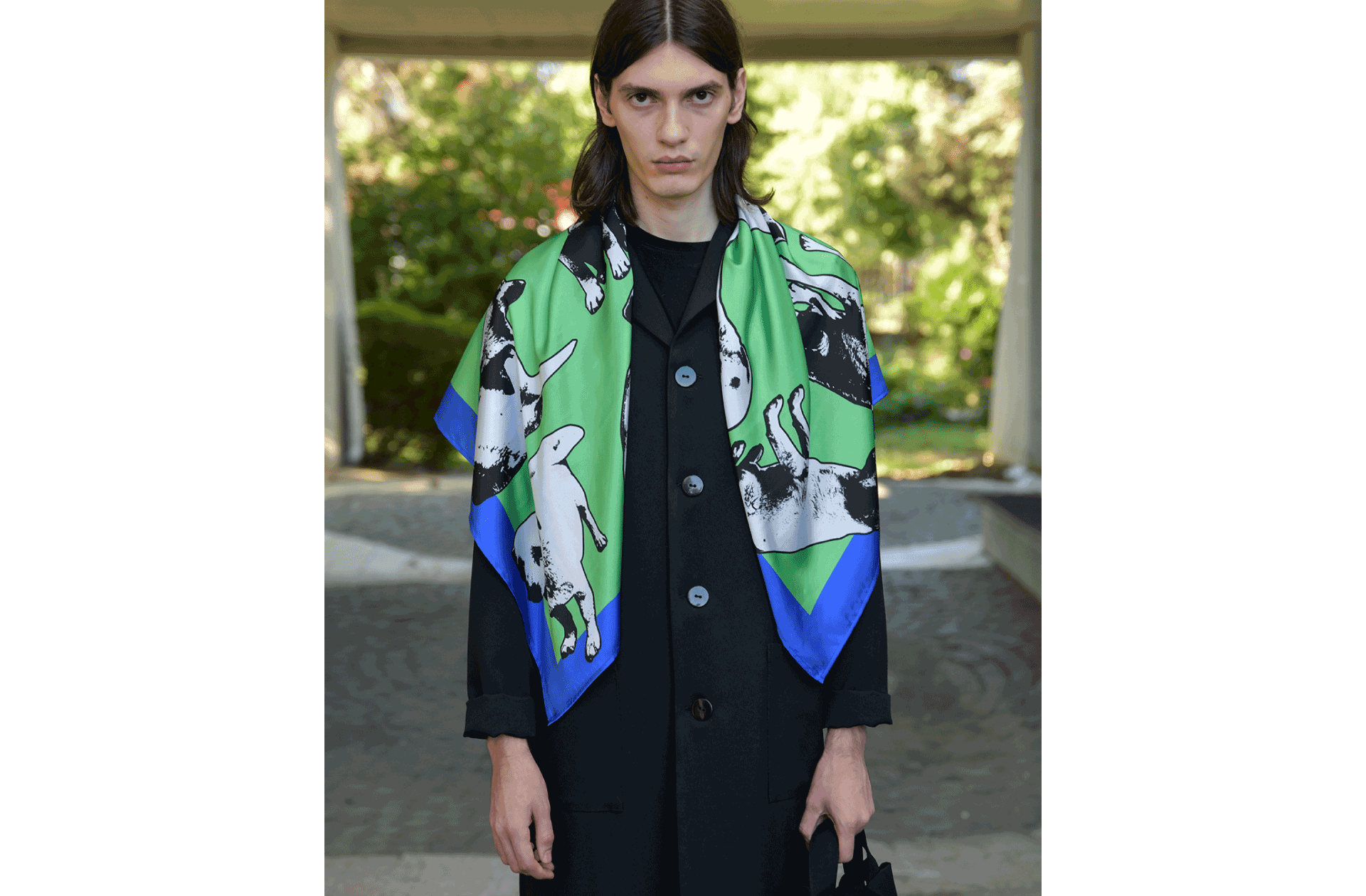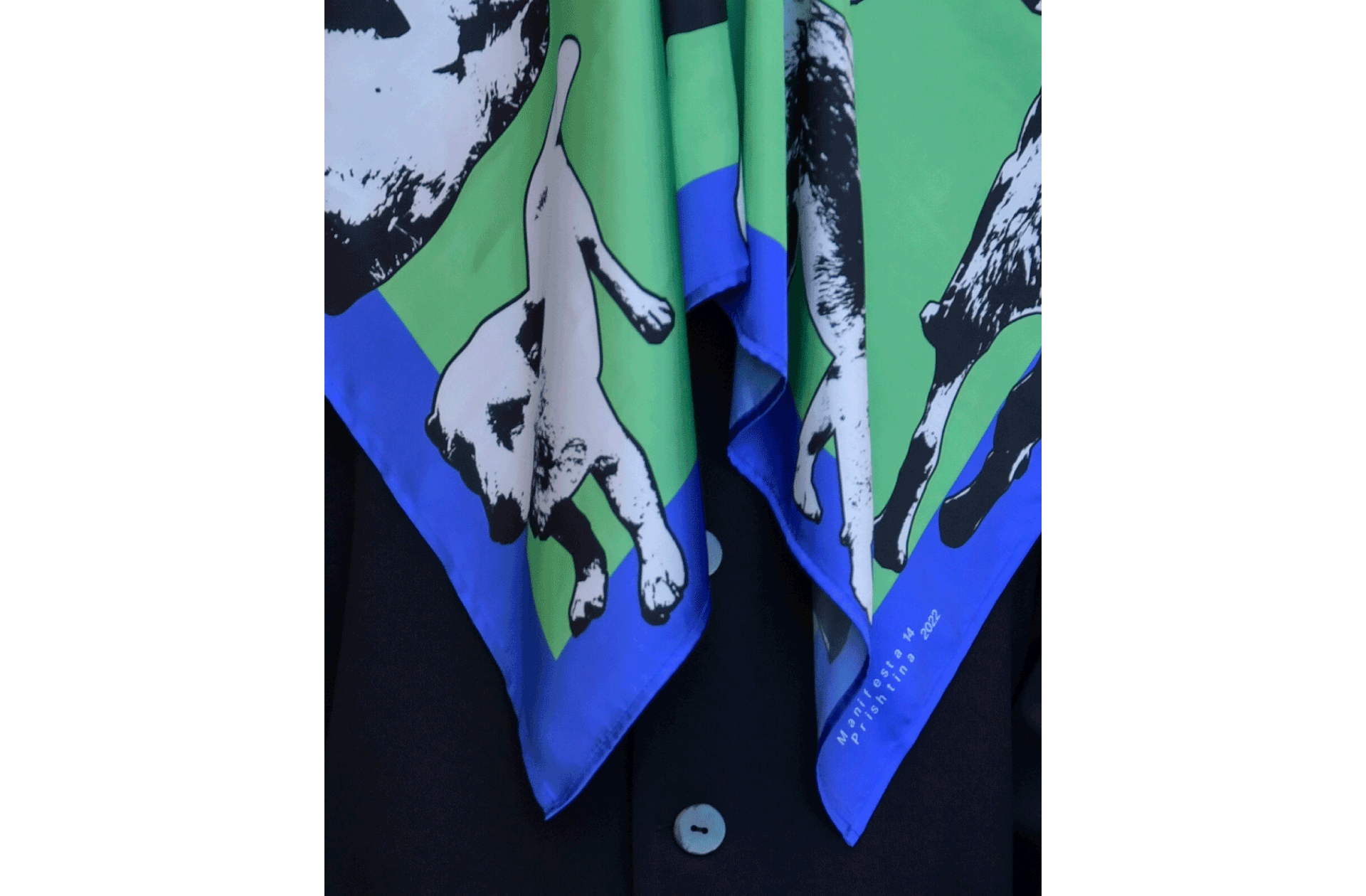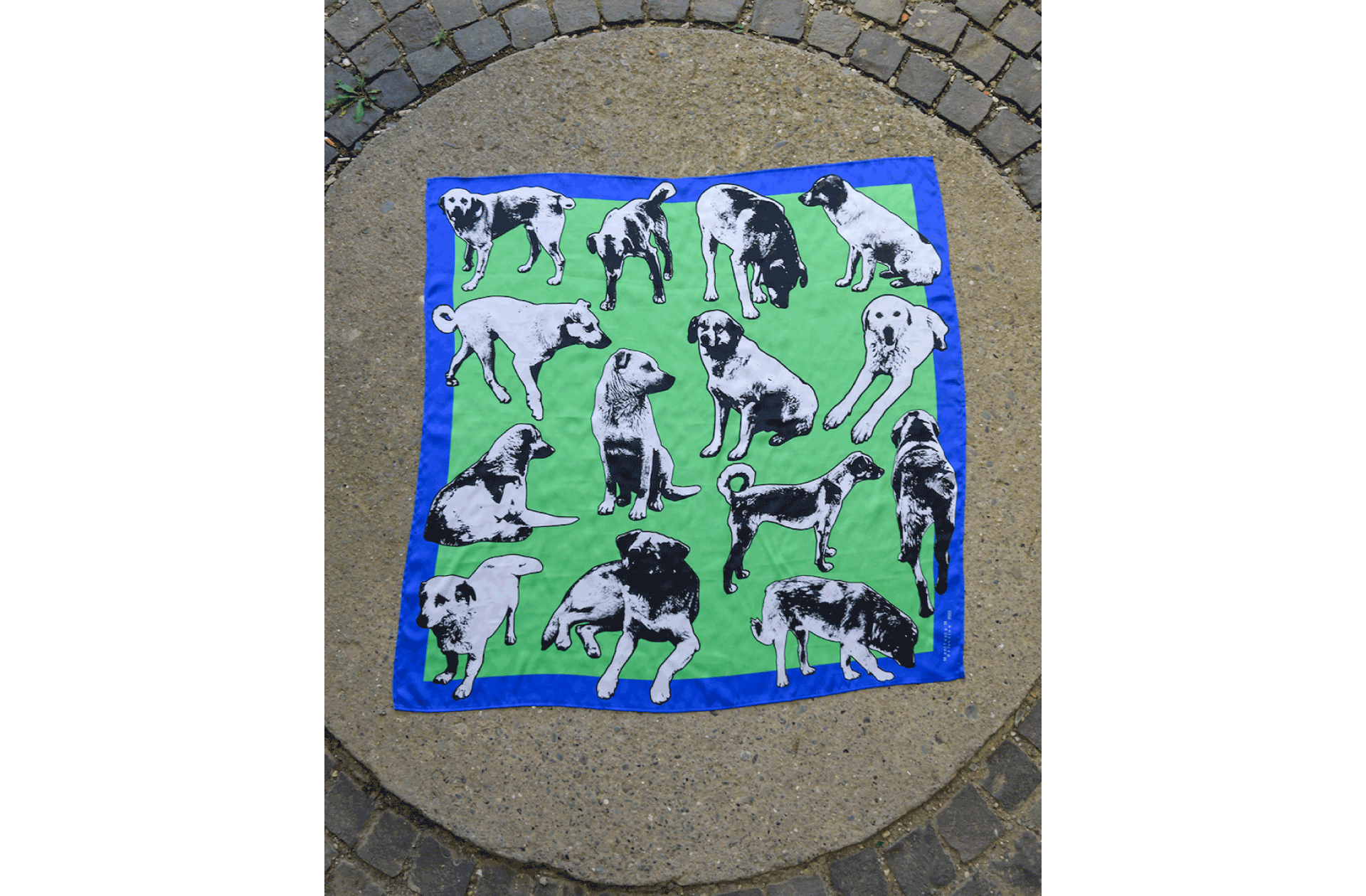 The interchangeable coat has a workwear influence, a relaxing straight-cut silhouette and a digitally printed and appended 'postcard' image of Prishtina's iconic Palace of Youth and Sports. The coat is made with Trevira fabric.
A three-in-one tote, the flexible bag is suitable for laptops and more, with zippers on the sides that allow it to unfold and alternately be used as a seating pad. Like the matching coat, affixed to the bag is a 'postcard' image of a Manifesta 14 Prishtina venue. The bag, fit for all occasions, is also made with Trevira fabric.
The two scarves, each printed on vegan faux silk, feature a montage of local dogs and an array of venues included in the special parcours conceived for the 14th edition of the European Nomadic Biennial, from the Brick Factory smokestack to the fibreglass-domed National Library of Kosovo.
The collection is exclusively sold at the Front Desk of the Grand Hotel Prishtina and at the veneramustafa studio. Each item is produced in a run of 50 pieces.
The lookbook for the collection is modelled by Jon Gashi, a Manifesta 14 Prishtina Ambassador. Gashi also contributed a set of songs for Love in Kosovo, a series of playlists on affection and attachment curated by Oda Haliti for The Grand Scheme of Things, the thematic exhibition at the Grand Hotel Prishtina realised by Manifesta 14 Creative Mediator Catherine Nichols. The lookbook is shot by Atdhe Mulle.