Launch of Collective Memory publication
On Friday the 6th of May 2022, the garden courtyard of the former Hivzi Sulejmani Library brimmed with readers, who gathered to celebrate the launch of a new publication on the collective memory of the historic institution and cultural heritage monument. The former library is currently being restored in order to become the Centre for Narrative Practice, a permanent interdisciplinary institution and Manifesta 14 venue.
The publication, whose design references the Hivzi Sulejmani Library's old membership cards, was prepared by Manifesta 14's Education and Mediation team in cooperation with Foundation Shtatëmbëdhjetë. The publication features a report authored by Sihana Klisurica drawing on research conducted by a team of collaborators, a rich set of images by photographer Atdhe Mulla and archival ephemera discovered during the research process.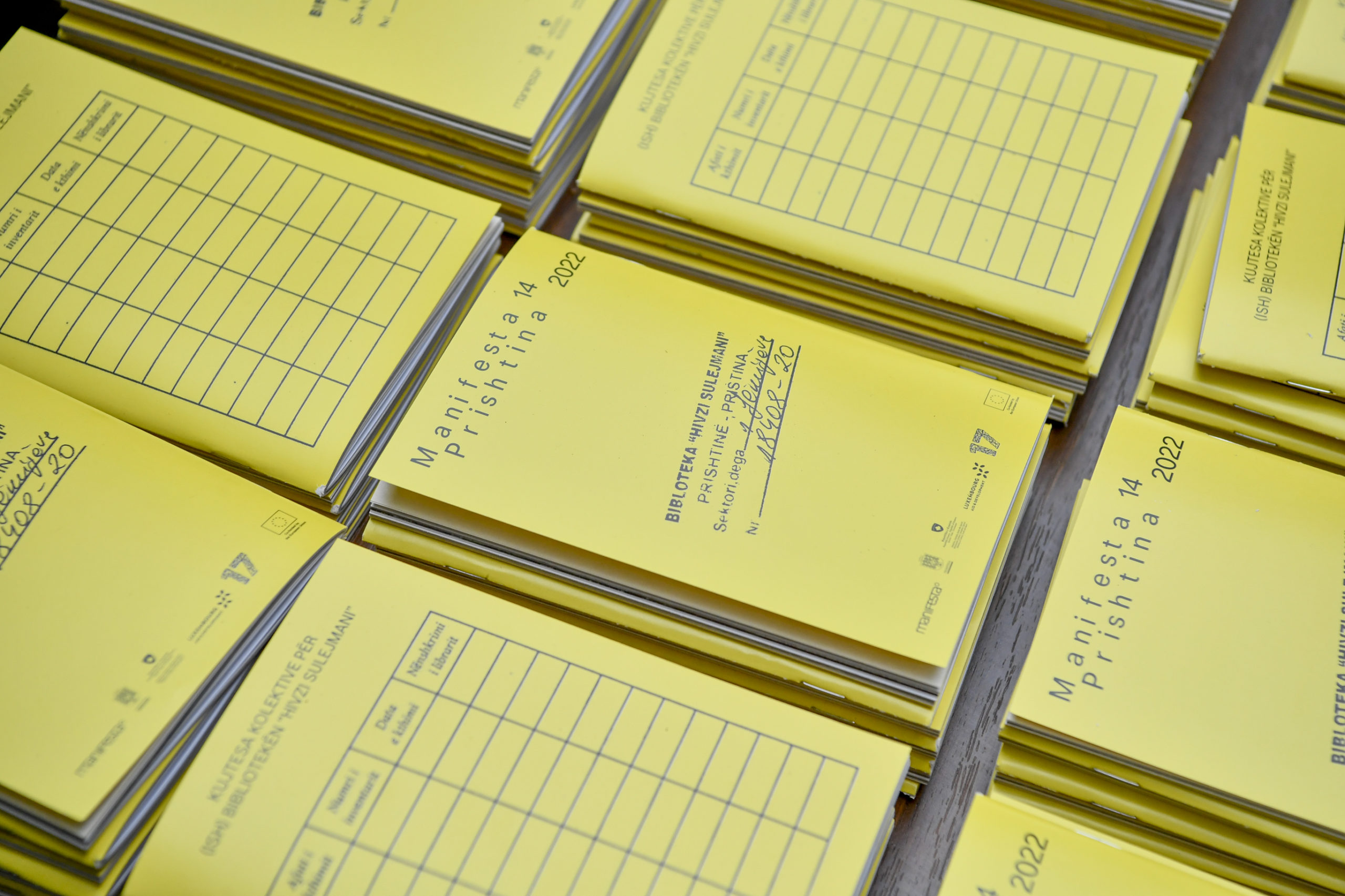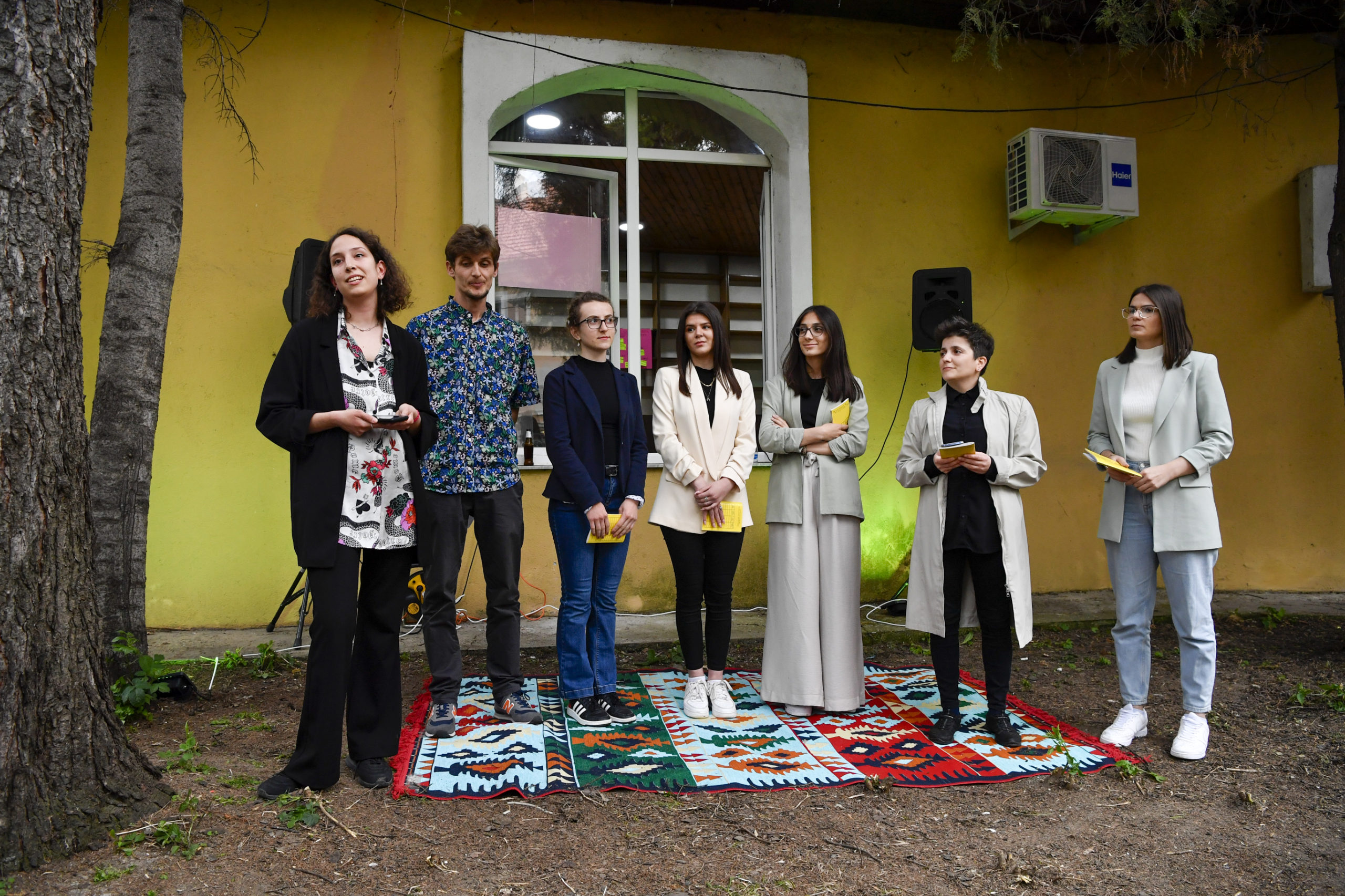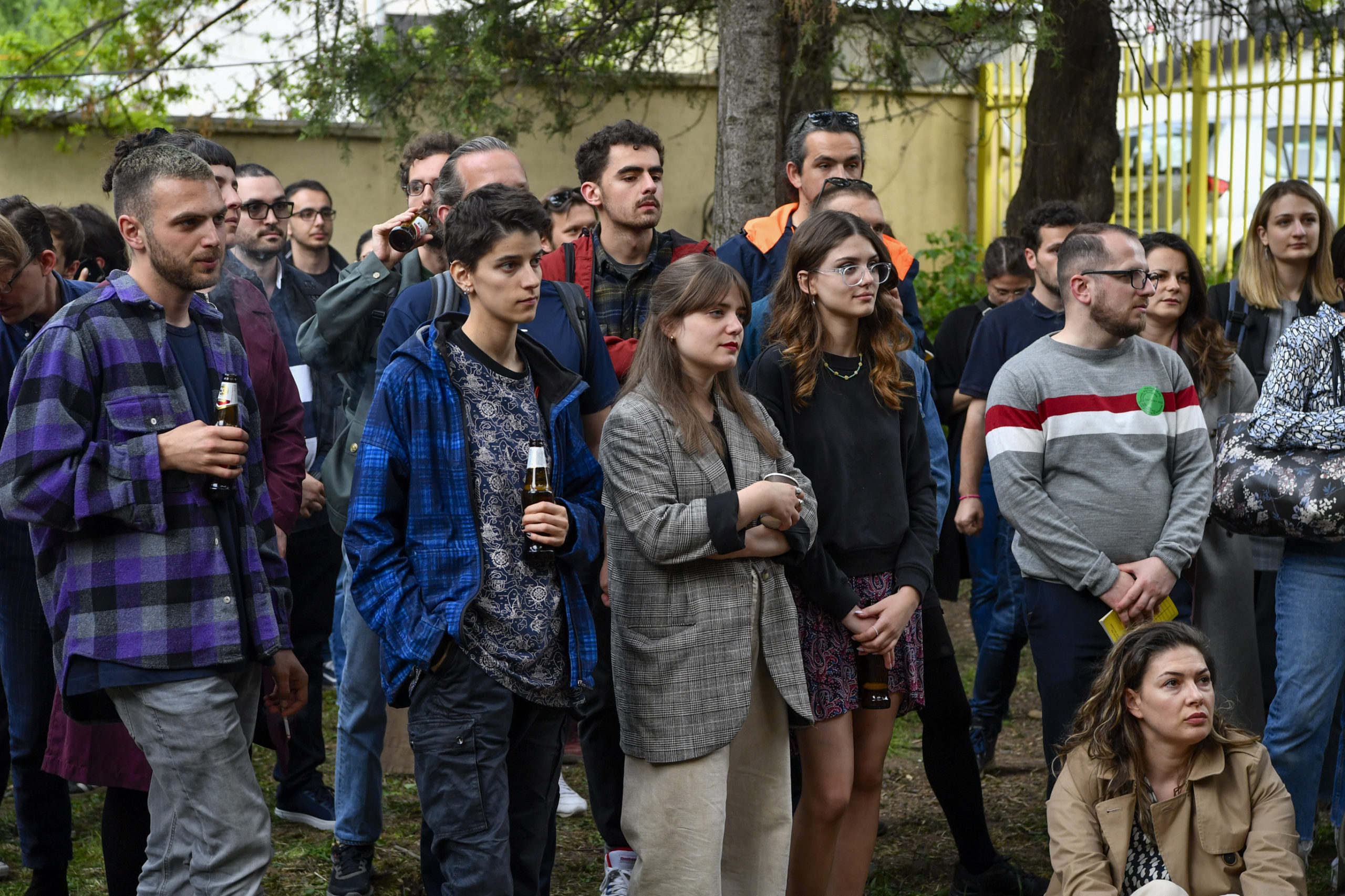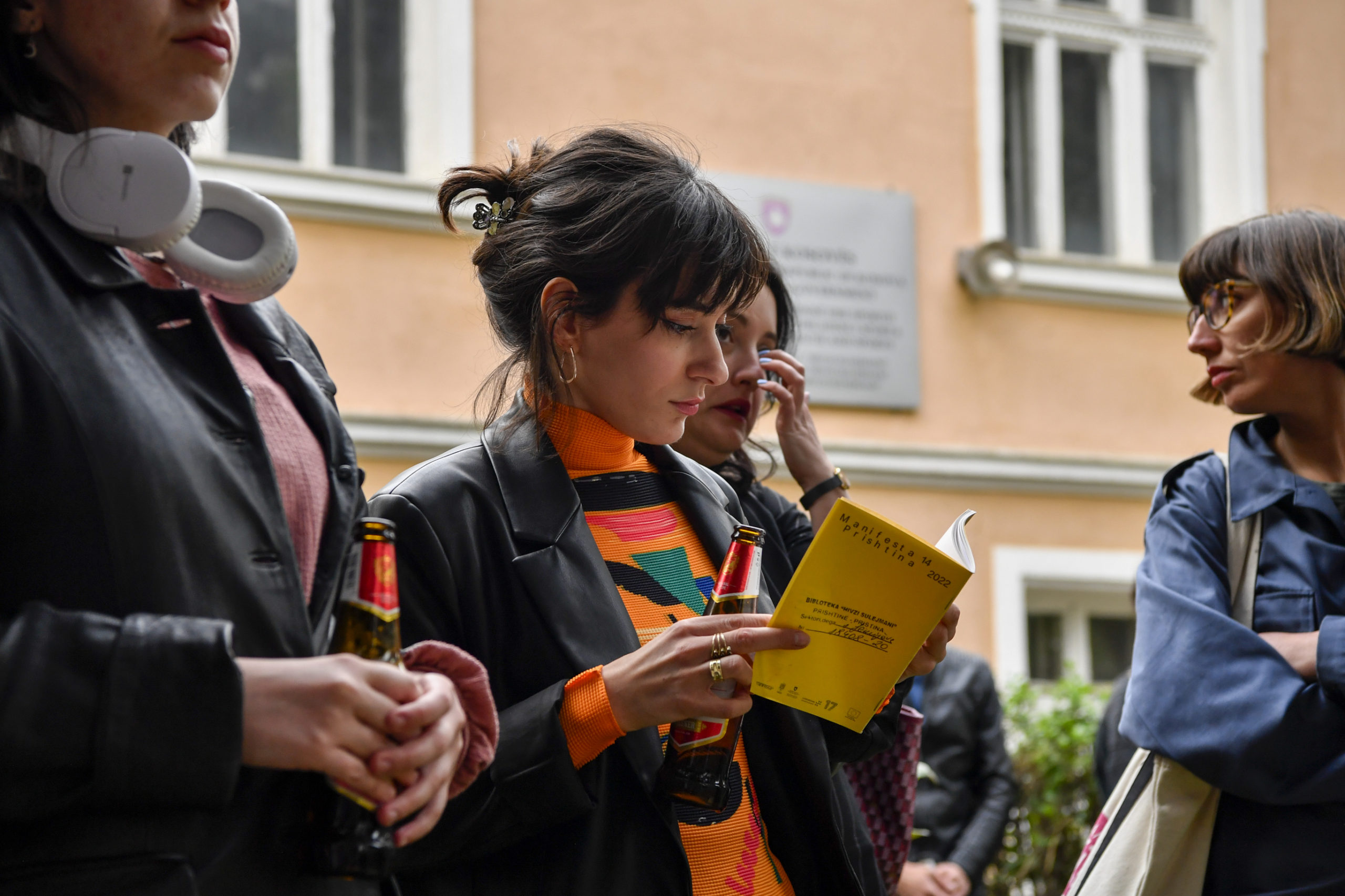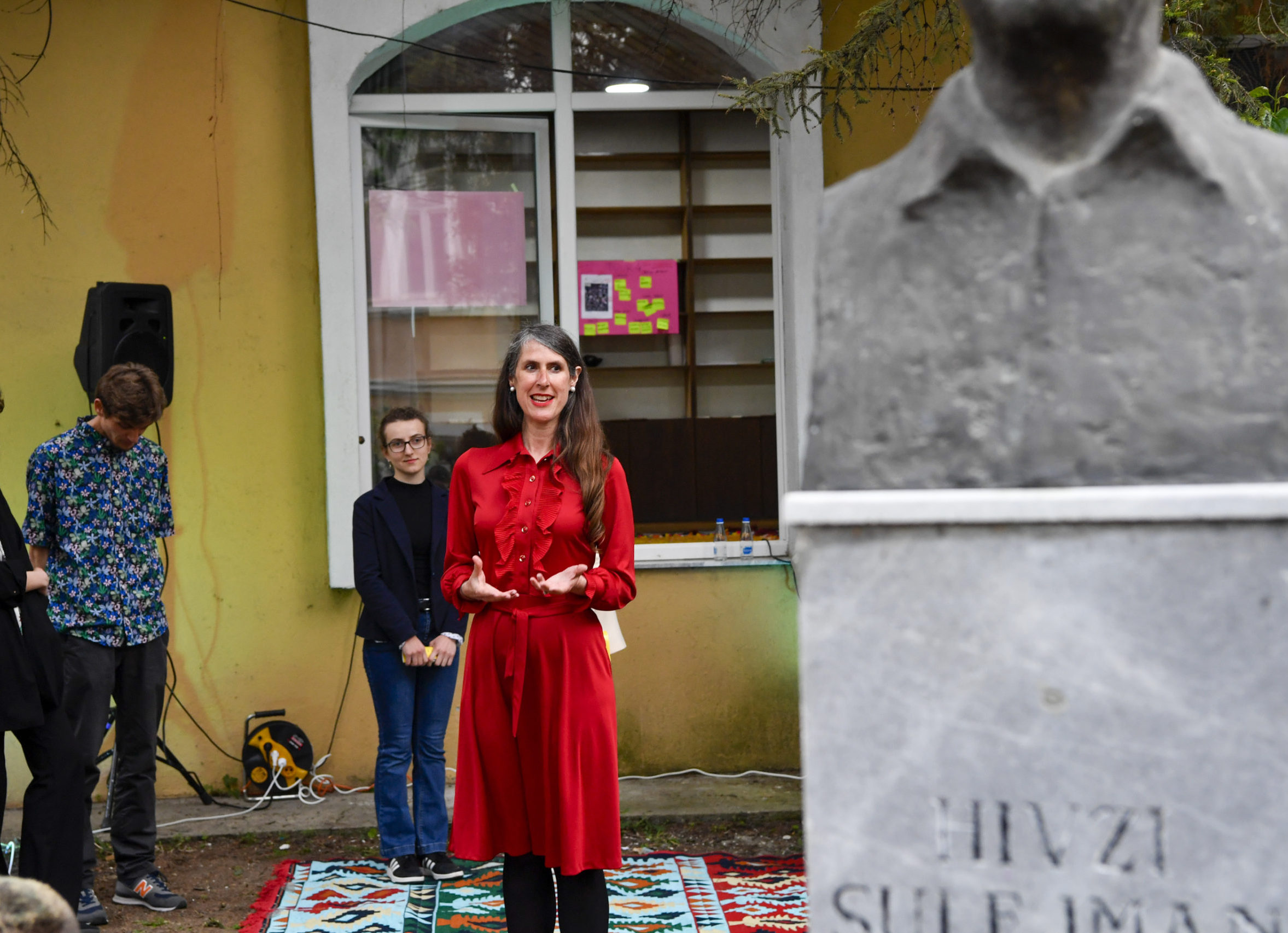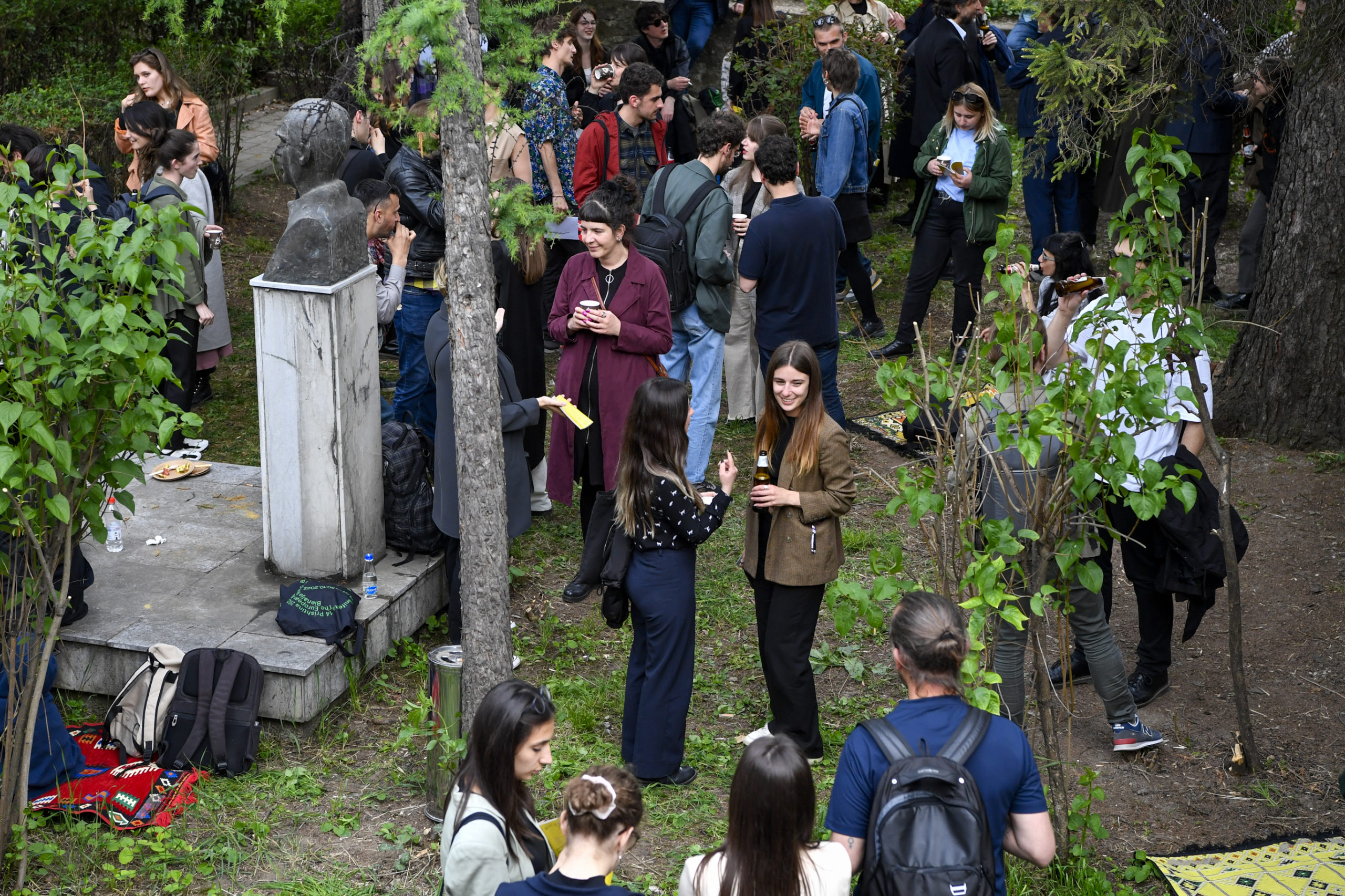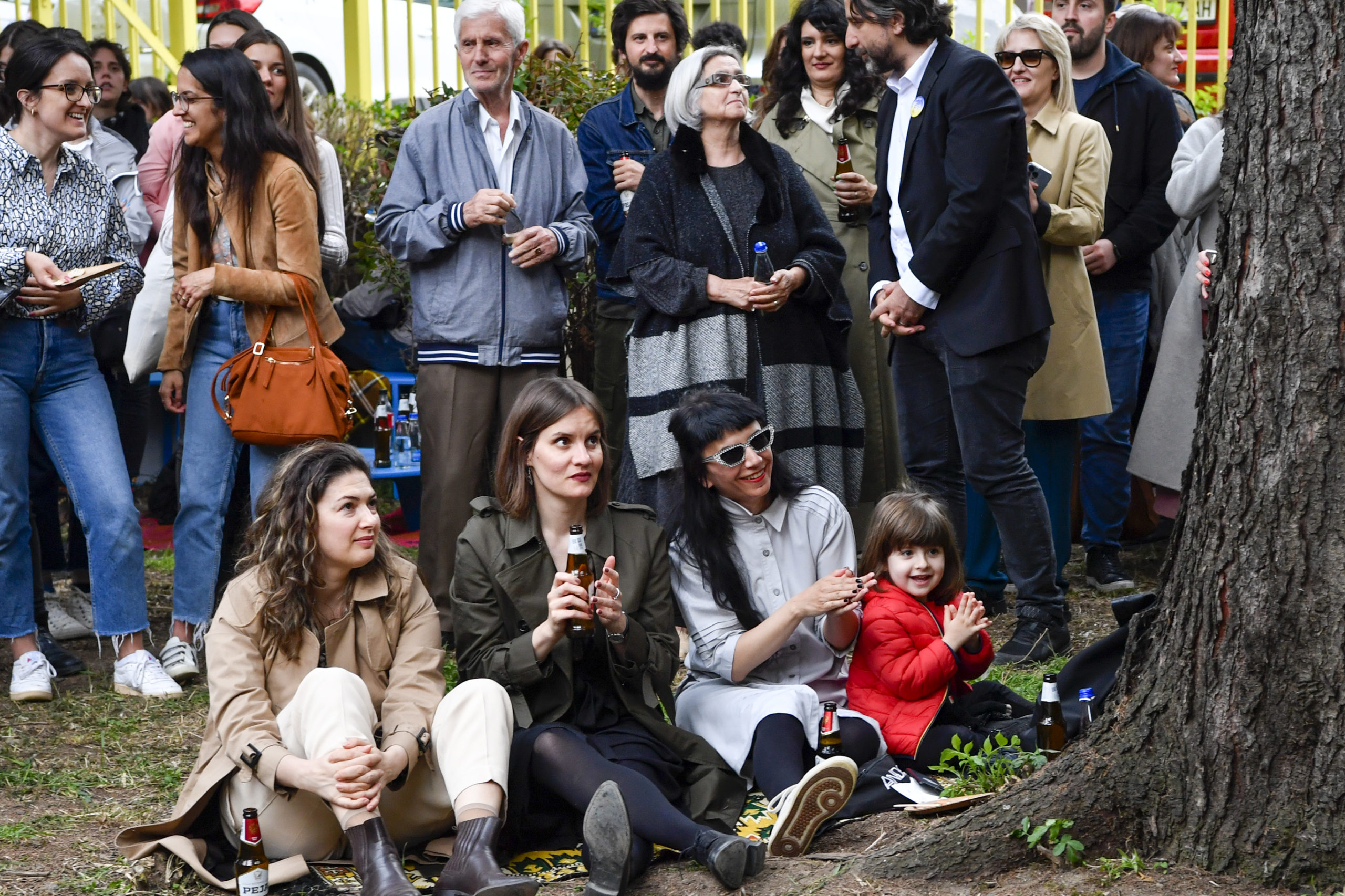 The report, focusing on the library's evolving status in Prishtina's social fabric, presents historical perspectives on the hallowed institution and discusses the politics of its iterative re-naming while also introducing standout activities that have occurred there during its nearly 80 years of operation.
The launch event was attended by former employees and members of Hivzi Sulejmani Library as well as public officials and representatives of Prishtina's art and literary communities. Visitors, who were welcomed with introductory remarks from publication contributors and Manifesta 14's Creative Mediator, Catherine Nichols, mingled in the library courtyard and had the opportunity to tour the facilities before the start of renovation. At the start of the biennial, the interdisciplinary institution, the Centre for Narrative Practice, will open on the premises; its identity was informed and influenced by the research presented in the publication.
You can download the research publication in English here and in Albanian here.