Meet me at the Gërmia Department Store!
For those spaces we continue to hold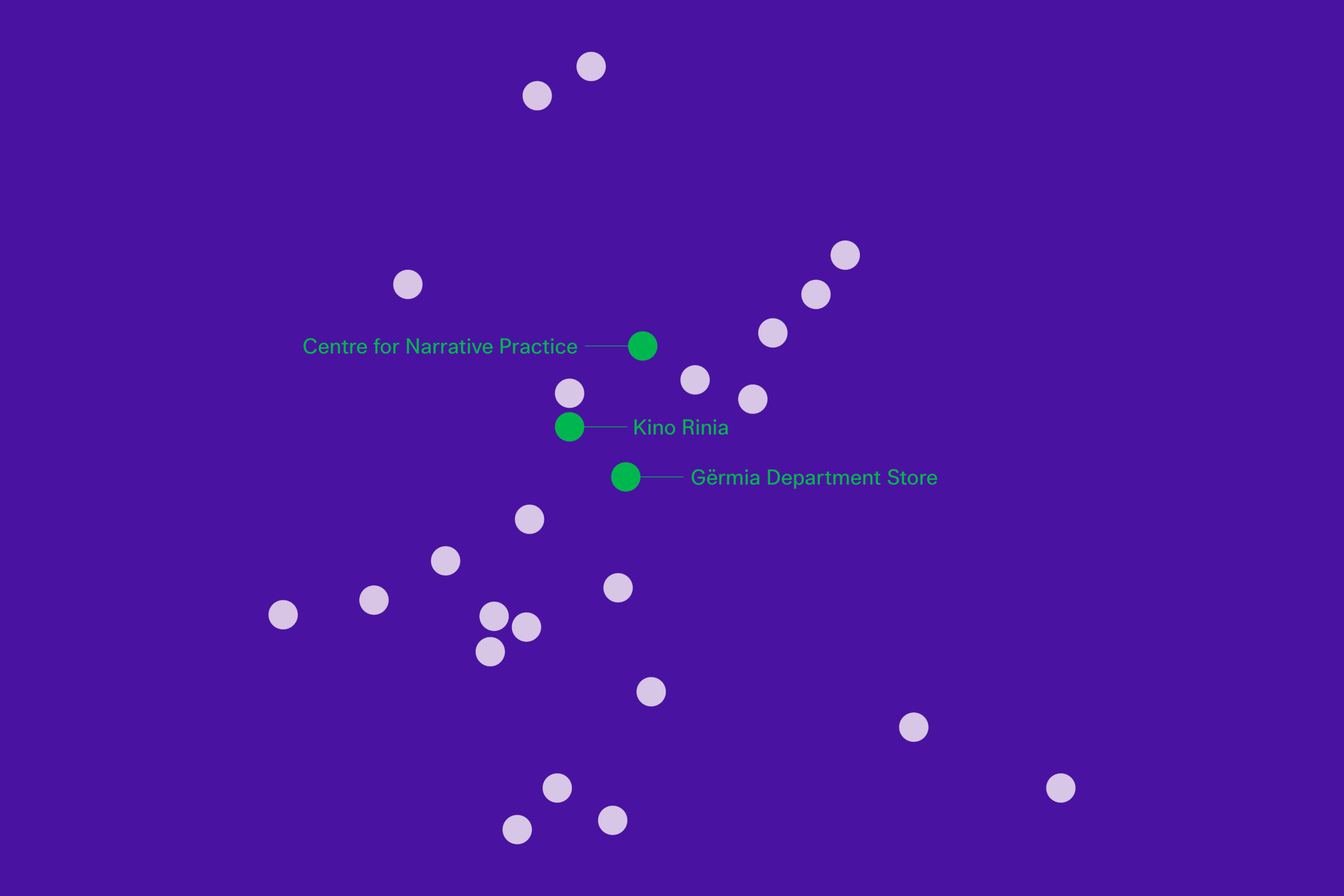 Throughout the last twenty years, Kosovo's wish is to politically and administratively modernise the public domain, through a top-down and neoliberal approach to transforming the city's urban space. Prishtina's public space is developed in peculiar ways, as you can see through the forms the streets take, the squares, roofs, terraces and other urban elements mutating and growing, often one on top of the other. It's spaces, through the influence of privatisation and neoliberal politics on the city's environment, resist various forms of oppression, from social and economic to cultural and architectural. The reclamation of public spaces in Kosovo's capital was a key ambition to be investigated and engaged in the Manifesta 14 Prishtina urban and artistic programme.
The venues featured in this itinerary of venues explored in Carlo Ratti's Urban Vision were once important public spaces of the former communist era. Following privatisation, many of these spaces have lost their original use, meaning citizens were unable to preserve the memories of their first visit to the cinema, Kino Rinia, or Gërmia Department Store – once the busiest urban spot of the city –, or the former Hivzi Sylejmani Library, that shaped the literary minds of several generations.  
Manifesta 14 Prishtina will reopen some of these spaces for the public by (re)creating environments where we can all meet again, spend time with each other, feel nostalgic and sense possible futures through artistic and urban interventions. 
Mediated Tours are free for groups from the Western Balkans. However, there is a 50 euro charge per group for international visitors. Mediated Tours need to be booked 7 days in advance.