Open Tours: Meet me at the Observatory of Prishtina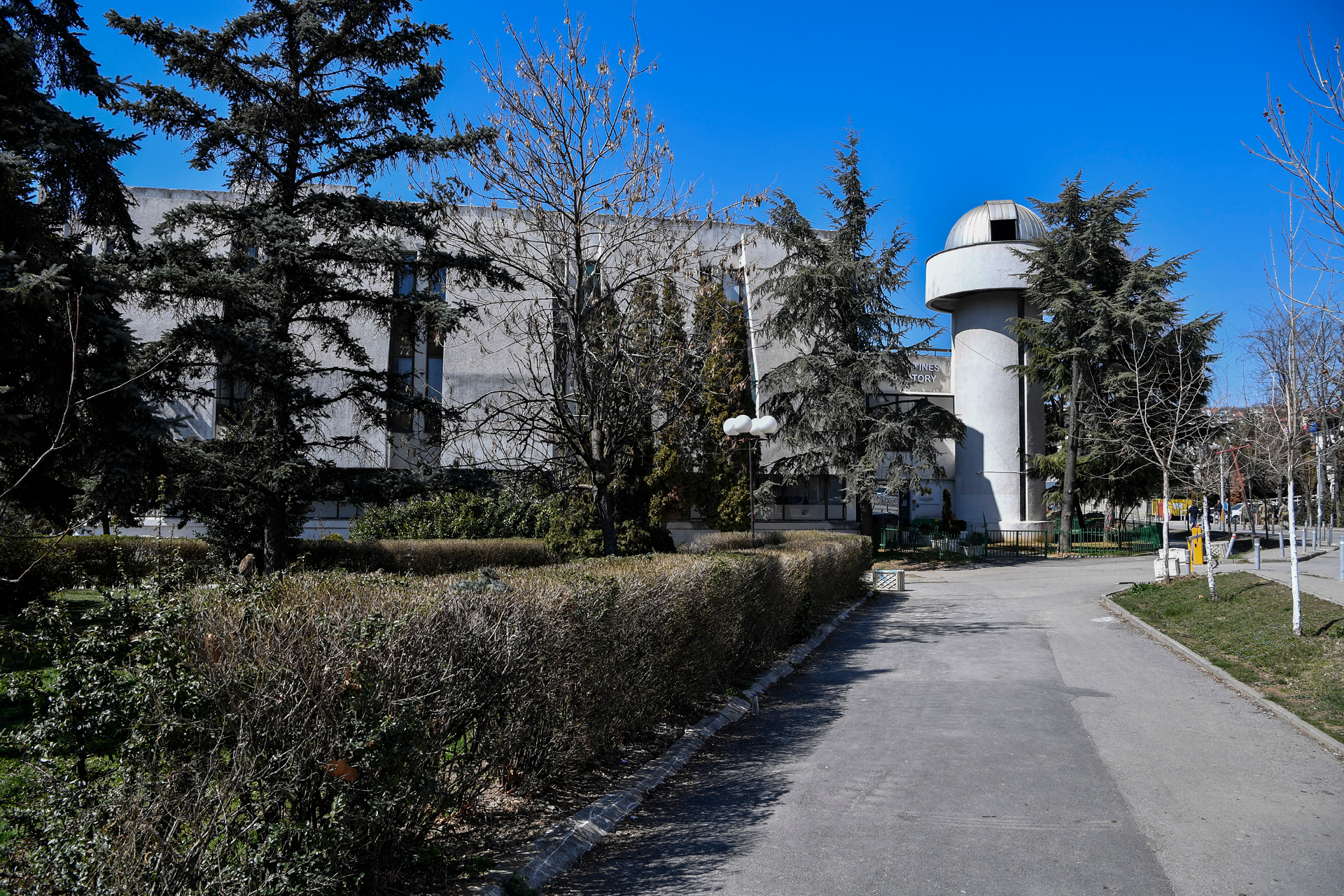 Meeting Point: Observatory of Prishtina - every Friday at 18.00
Throughout Manifesta 14 Prishtina, we will be offering free mediated open tours, with a different tour every day of the week from Tuesday through to Sunday.
The Social Tour explores three venues which depicts common locations of spending time-social life and leisure activities set in the context of Prishtina's modernization era.
The tour begins at the Observatory of Prishtina, a unique space inaugurated in the '70s, relevant for scientific research and community development in Yugoslavia, which was out of use for almost 30 years and was recently functionalized. The tour then continues to Kino Armata, an alternative space with a complex history, recently reclaimed as a cultural venue which hosts a rich program of music and film events. The tour concludes at the very popular "Rakia Street" frequented regularly by locals, where we will also get a chance to see the urban intervention by Carlo Ratti Associati as part of Manifesta 14. Dubbed "The Social Tour", this tour enables visitors to get a first-hand experience of social life in Prishtina, not only as observers but as active participants in the story. The tour also explores the dimension of spaces reclaimed by and for the community in Prishtina
Registration for these tours is at the front desk at the Grand Hotel, and places are offered on a first-come, first-served basis up until 15 minutes before the tour commences.
Tours are offered in both English and Albanian – the mediator will adapt depending on the group.
Artistic Intervention