Open Tours: Meet me at the National Library!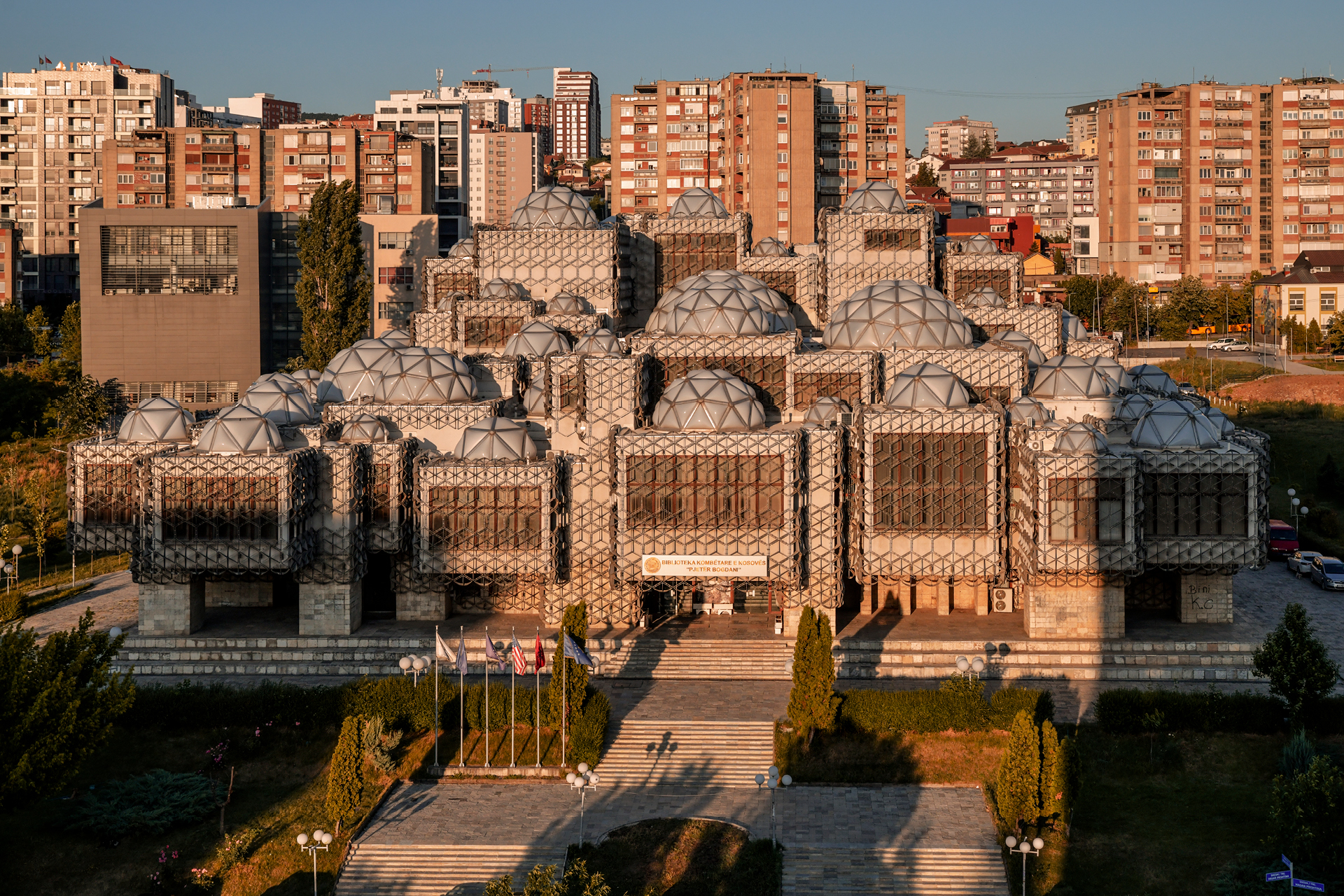 Meeting Point: National Library every Wednesday at 14:00
Throughout Manifesta 14 Prishtina, we will be offering free mediated open tours, with a different tour every day of the week from Tuesday through to Sunday.
The tour will go through two important venues of Manifesta 14, the iconic building of the National Library of Kosovo, built by Andrija Mutnjaković with a mind to mix the identity of the rural surroundings with modernity, and the National Gallery, the preeminent institution of visual culture and contemporary art in Kosovo. In this tour, we discover the Campus through the artistic interventions of Manifesta 14 related to non-institutional archives, diasporic communities and resistance movements taking place at the Faculty of Philosophy and the Arts. 
Registration for these tours is at the front desk at the Grand Hotel, and places are offered on a first-come, first-served basis up until 15 minutes before the tour commences.
Tours are offered in both English and Albanian – the mediator will adapt depending on the group.