Learning to Write – A Physical Act – Yael Davids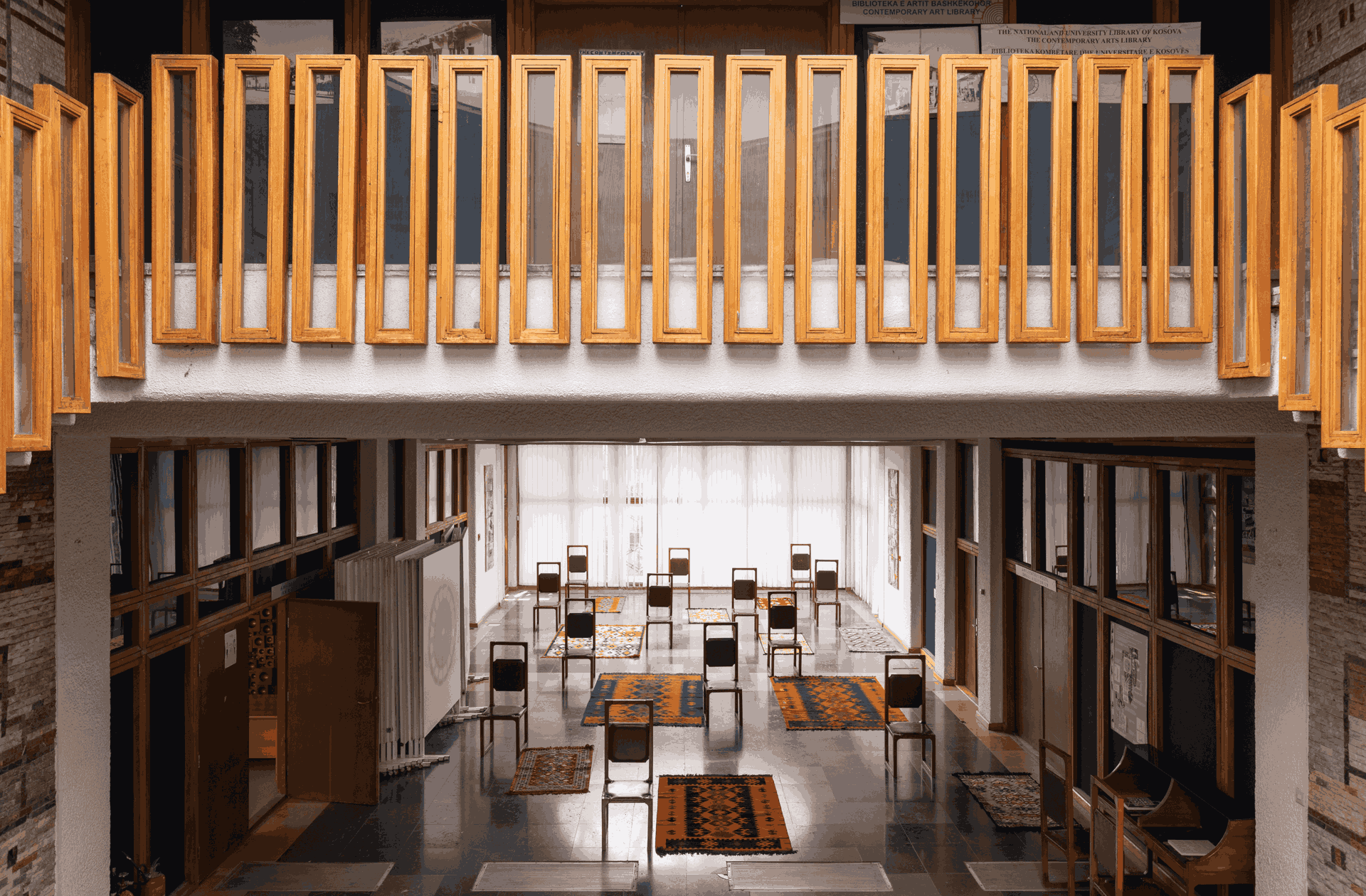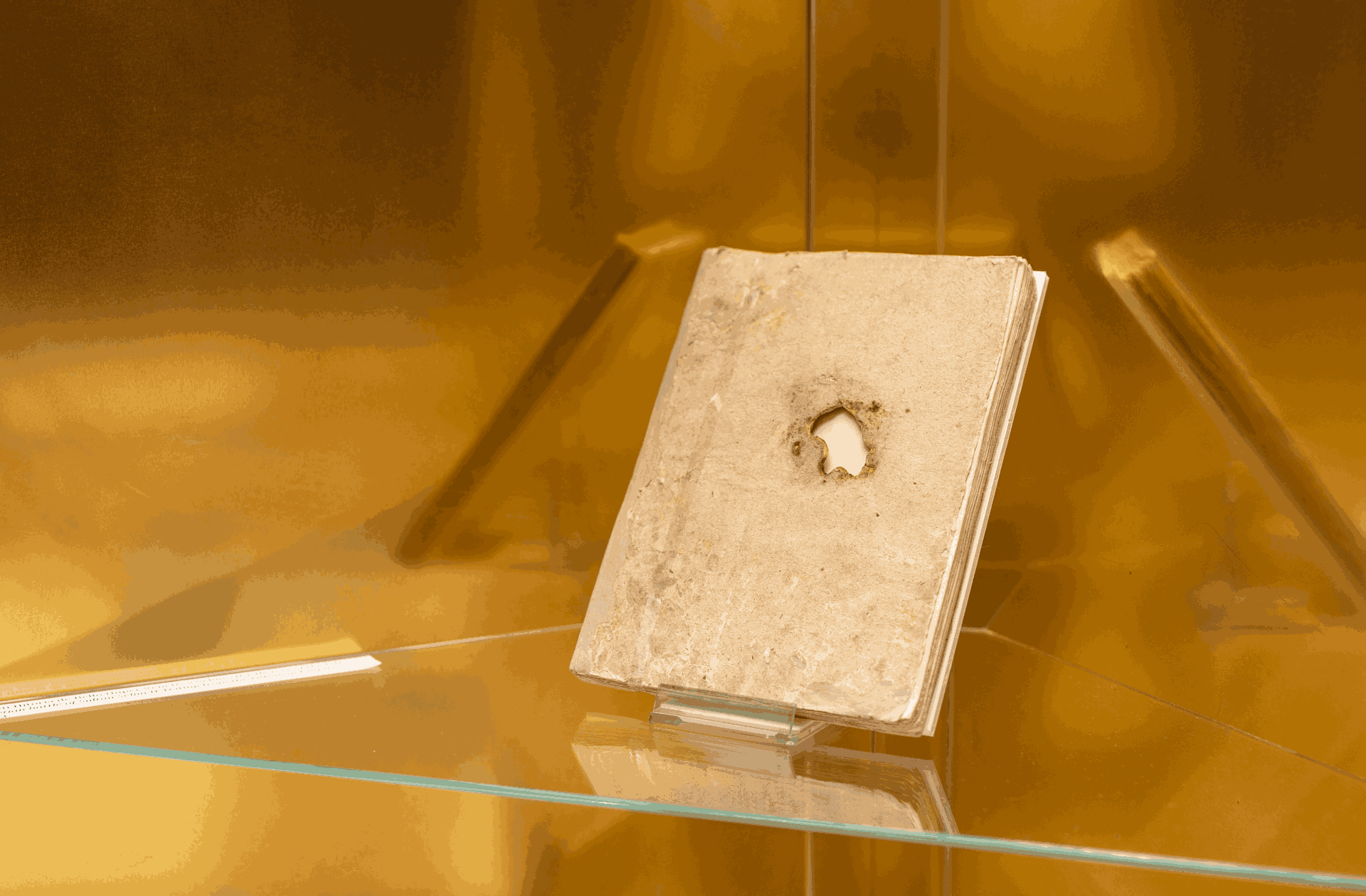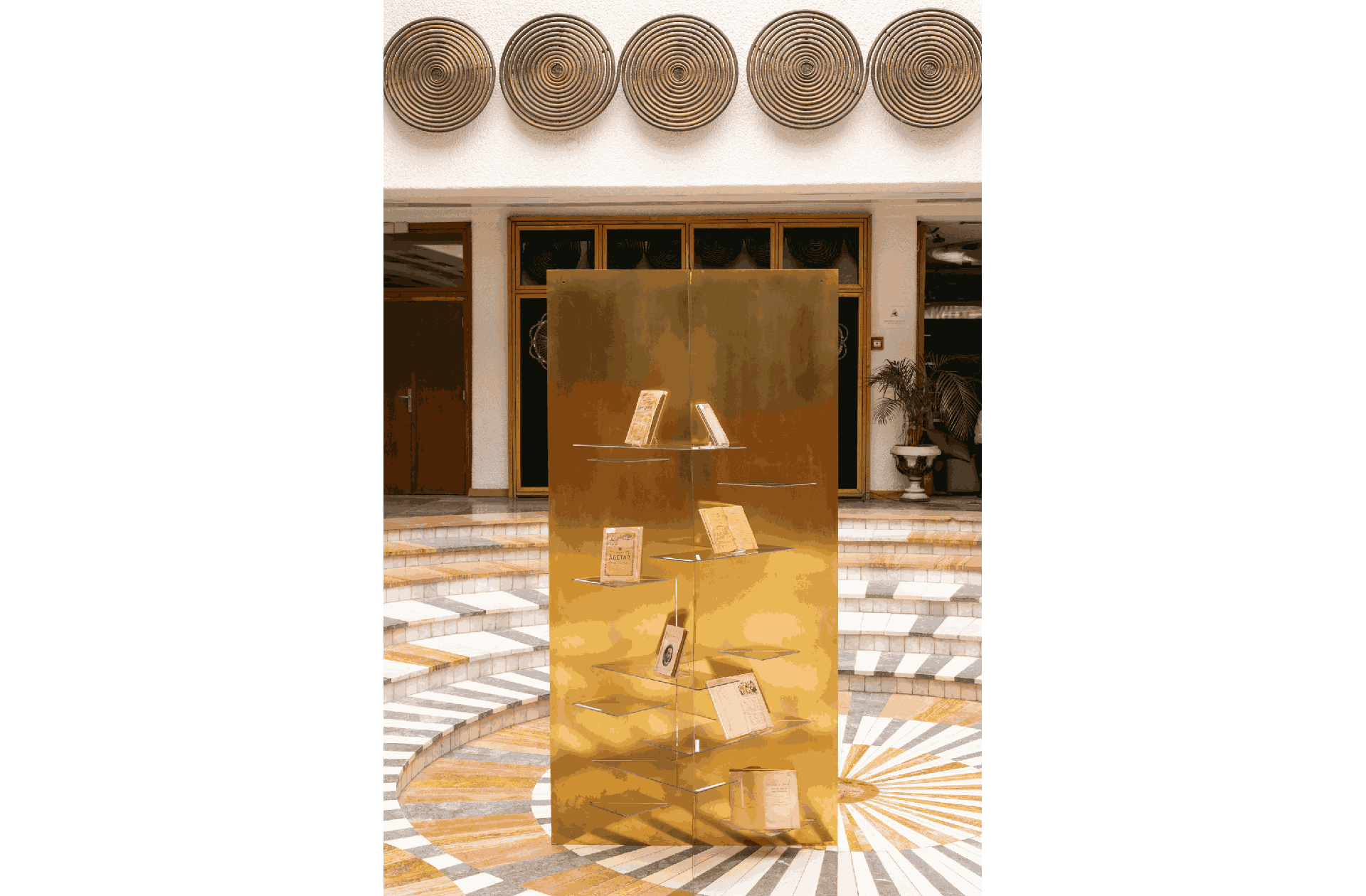 A Special Feldenkrais Lesson with Yael Davids and the Body of the National Library
Yael Davids: Learning to Write – A Physical Act includes The Classroom, where two Feldenkrais lessons take place. These are composed by the artist in relation to the architecture and the history of the National Library of Kosovo. The lessons are conducted around the library chairs, designed by the library's architect André Mutnjaković. You are welcome to join in, irrespective of whether you have any Feldenkrais experience.
Somatic Learning
During a Feldenkrais lesson, participants are guided through a series of movements. The method was developed by Moshé Feldenkrais (1904–1984) who believed that by changing the way we move, we also change the way we think, observe and feel.
Practical Information
The class starts at 15.00 and is for free. Each lesson lasts approximately one hour and takes place in a designated room of the National Library. Make sure you are present 10 minutes before the start of the lesson and that you are wearing comfortable clothes.
Accessibility
During a Feldenkrais lesson, the teacher describes – with spoken words – a series of movements which the participants are invited to carry out (the teacher does not demonstrate the movements). The movements are minor and slow. The Feldenkrais lessons are accessible for participants who are blind or partially sighted. The lessons are not suited for deaf participants.
Reservations
Each lesson can accommodate a maximum of 15 participants. Advance booking is required. Should the class of your choice be fully booked, you will be notified as soon as possible.
To make a reservation, please write an email with the subject line: "Feldenkrais lesson and date (you would like to join)" to Lendita Idrizi: [email protected]