Open Tours: Meet me at the Hertica School House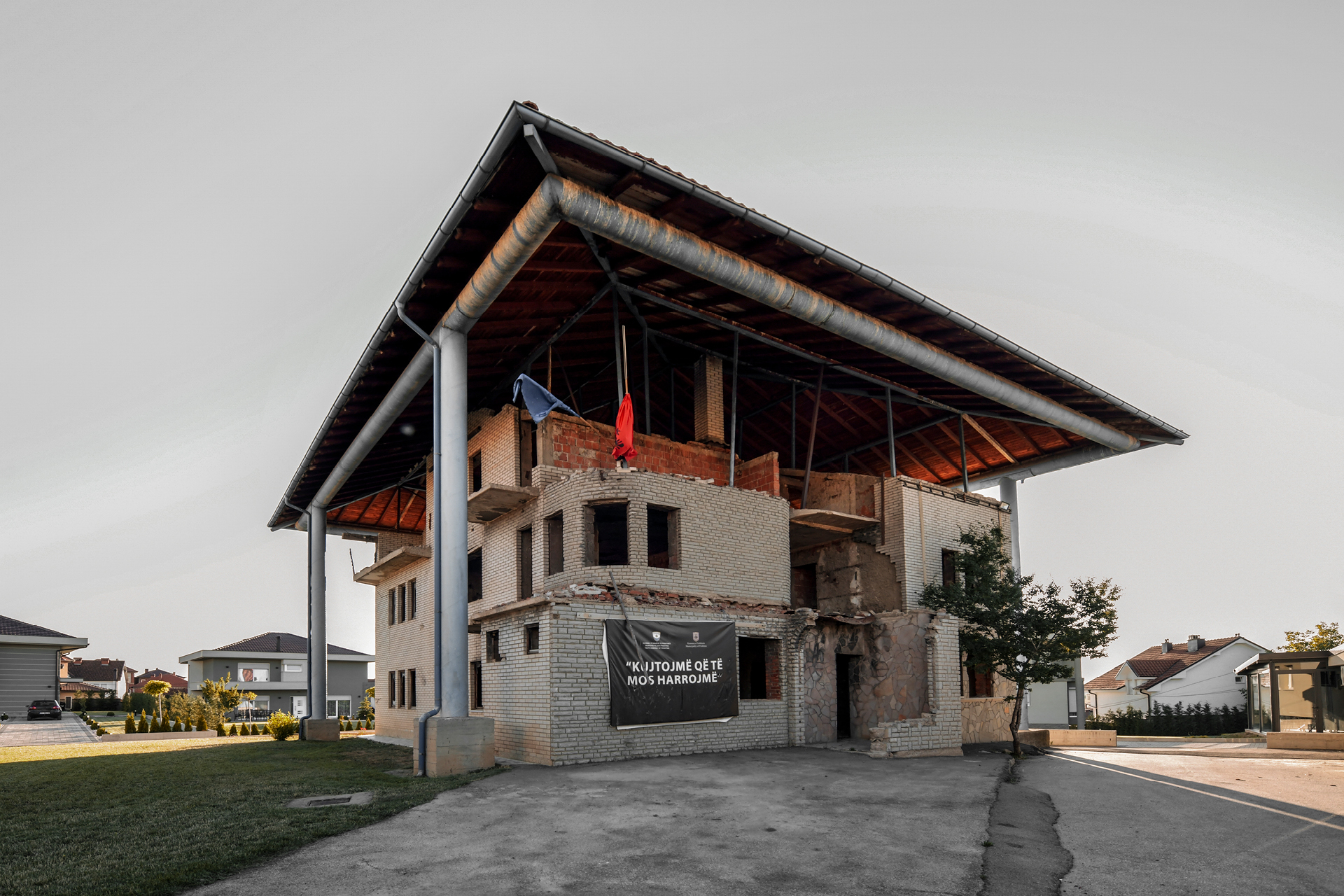 Meeting Point: Hertica School House - every Wednesday at 16.00
Throughout Manifesta 14 Prishtina, we will be offering free mediated open tours, with a different tour every day of the week from Tuesday through to Sunday.
Through the 1980s the formal education system of Kosovo experienced severe changes due to the ethnic conflict. High school and university level classrooms became inaccessible for Albanianspeaking communities at large. As a response during the 90's, around 400 private houses opened their doors to pupils to hold classes in Albanian language. Thus, the education system shifted to a parallel informal and self-organized system. The Hertica School House was one of many houses, that operated during the time with classes conducted in three shifts from morning until evening. The house was burned down by the Milosević regime during 1999 and ever since it has remained the same.
Together with a Manifesta 14 mediator you can explore the peaceful resistance of the people of Kosovo during the '90s through Hertica School House which functioned as an "illegal school-house" and hosted Kosovo Albanian students of Prishtina. Positioned inside the house, you will be able to explore the work of ETEA on the timeline and development of the parallel education system.
Registration for these tours is at the front desk at the Grand Hotel, and places are offered on a first-come, first-served basis up until 15 minutes before the tour commences.
Tours are offered in both English and Albanian – the mediator will adapt depending on the group.
Artistic Intervention