Event
05.09.2022 19.00-20.00
Wheelchair Accessible, WC Available
•
Kino ARMATA
Negotiating storytelling: Heritage constructs as contested narrative devices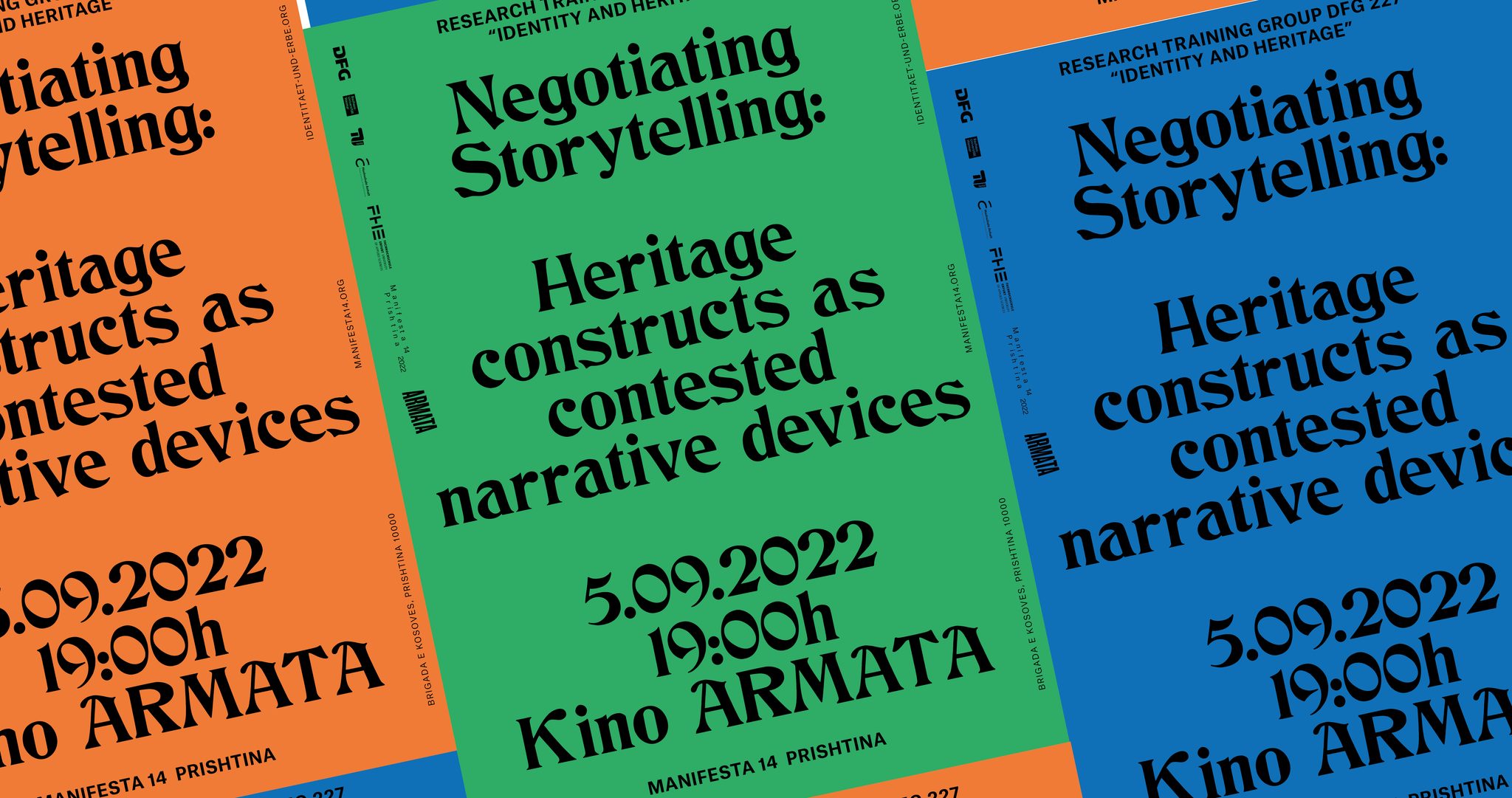 The Research Group "Identity and Heritage" from the Universities of Berlin, Weimar, Dessau and Erfurt has been engaging with the critical analysis of heritage constructions since 2016 through the research of specific case studies.
This panel discussion will bring into dialogue their experience within academic contexts with the on-going work by Manifesta on the resignification of Prishtina's heritage and the role contemporary art has on contesting hegemonic narratives.
If, following the words of Catherine Nichols, the writing of history should no longer be left to the historical sciences, what new role should we assign to academia? How do we challenge historiography? How to tell stories otherwise?
Participants:
Research training group DFG 277 "Identity and Heritage",
Paul Domela, Head of Business, Manifesta Biennial.
Bekim Ramku, Director of Kosovo Architecture Foundation