Mapping Subculture Movements
The Manifesta Education team's research into its Host Cities always begins with an attempt to map, and trace the histories of, self-organised initiatives and instances of synergy between culture and community. This allows us to better understand the city's pre-existing cultural ecosystem outside of that which is supported and endorsed by institutions. 
Together with Prishtina's community-run space Termokiss and an independent research group, the team delved into the subculture movements in Prishtina, Tirana and Skopje; exploring independent spaces and the people that drove alternative visions for culture and informal education in the 1990s, 2000s and 2010s.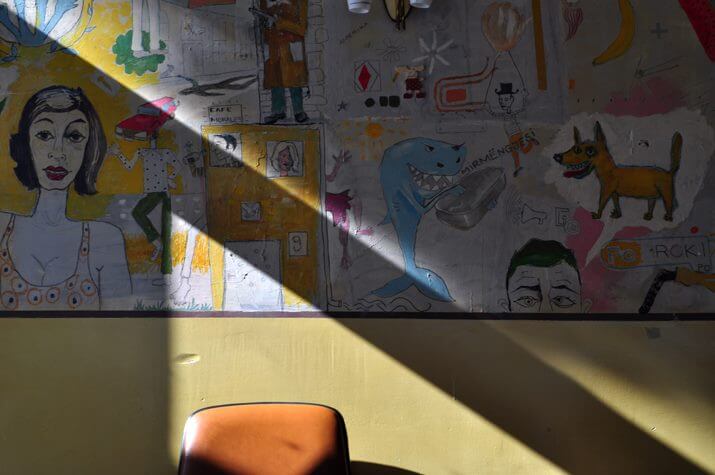 These ecosystems naturally formed around music and art, outlets that connected like-minded people from various cities and countries. The fragmented histories of their meeting points – spaces for performing – offer a way to uncover and digest the origins, processes and impact of non-mainstream and non-institutional cultural movements. 
The project does not seek to create an exhaustive overview of the independent cultural scene of the respective cities but rather to inspire younger people to look back to the histories, practices and processes of contemporary culture and community organisation. The research process included preparatory archival work and interviews, subsequently evolving into public events and a publication. 
The project will feature, among others: Ginger, Hard Rockers Club and Tingëll Tangëll in Prishtina; Kooperacija, Dunja and Damar in Skopje; as well as Ataol Kaso –E Per7shme, Ilir Hoxha – Shook and Rodmir Sukaj – Hemingway in Tirana.
The research group consists of Jeta Rexha, Rozafe Maliqi, Endrit Jashanica, Artan Sadiku, Gjorgje Jovanovik, Arba Bekteshi and Aurora Birbilaj.