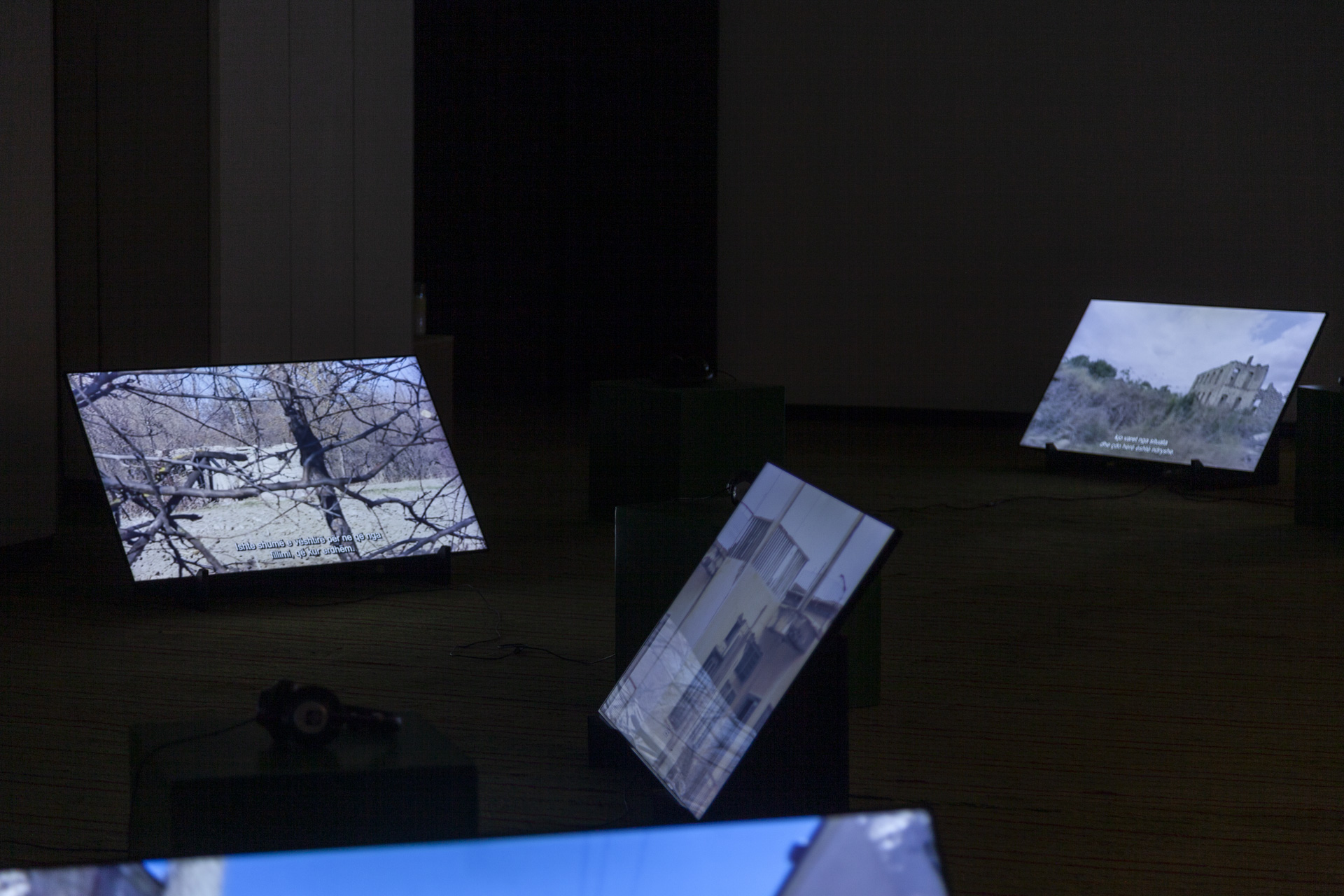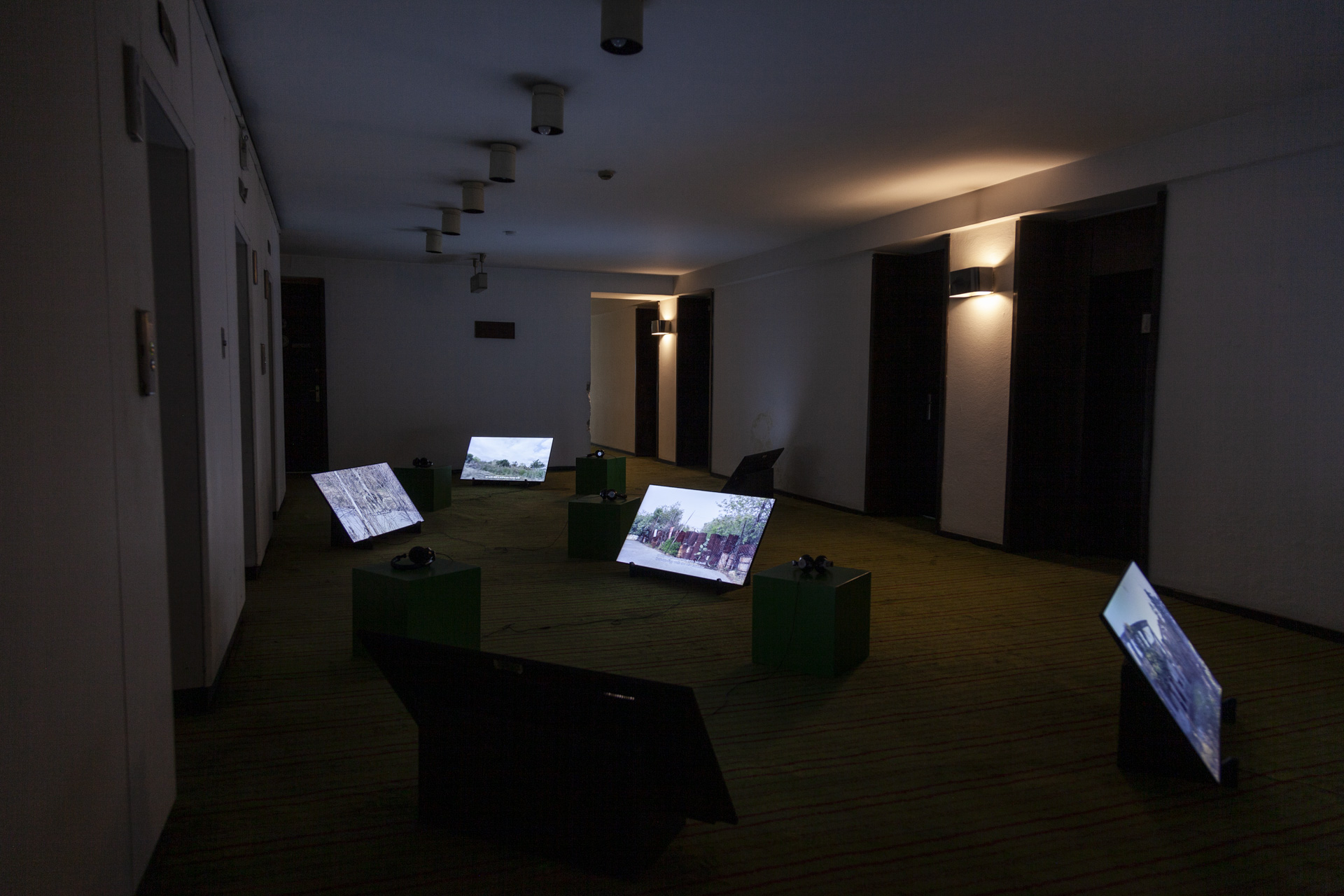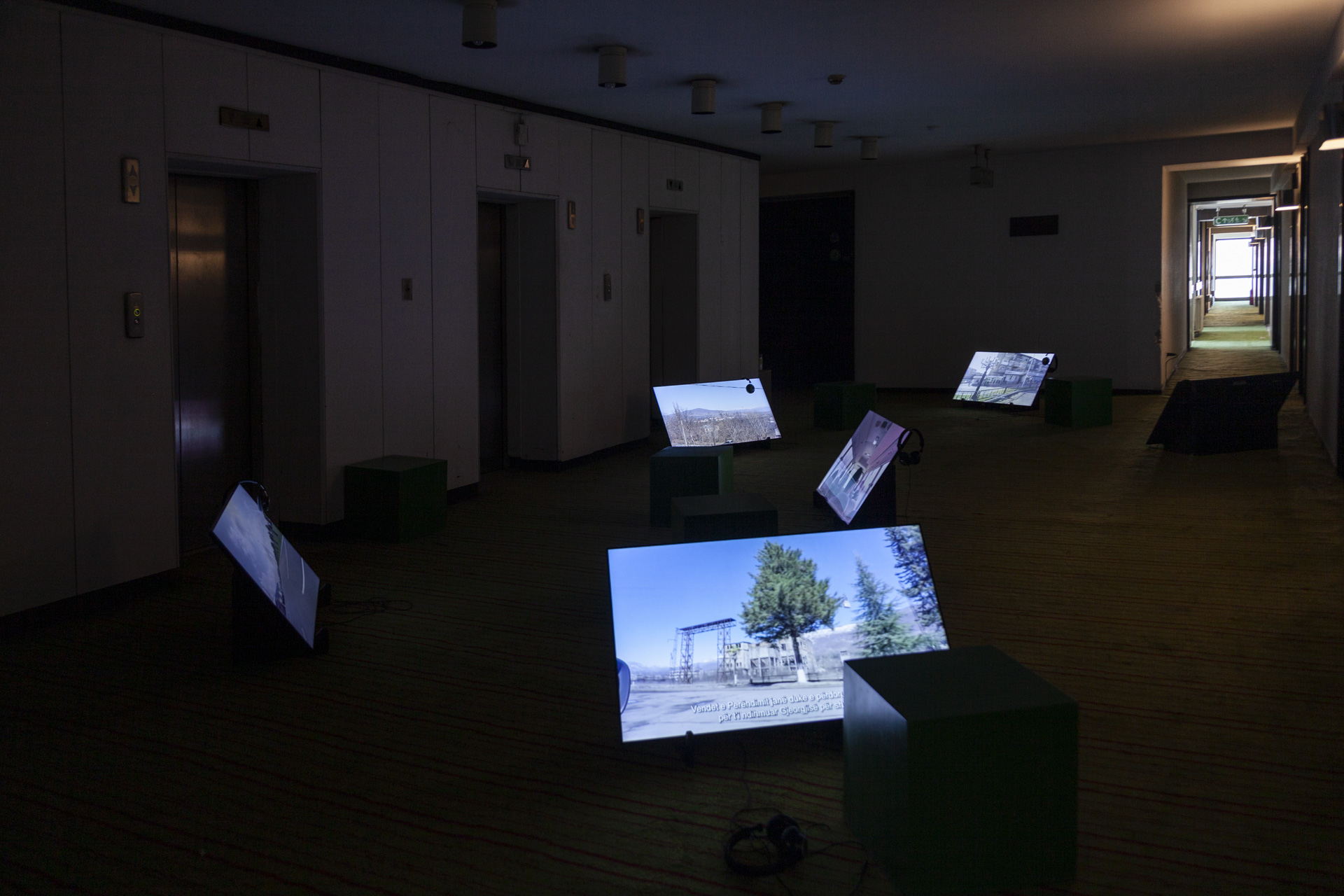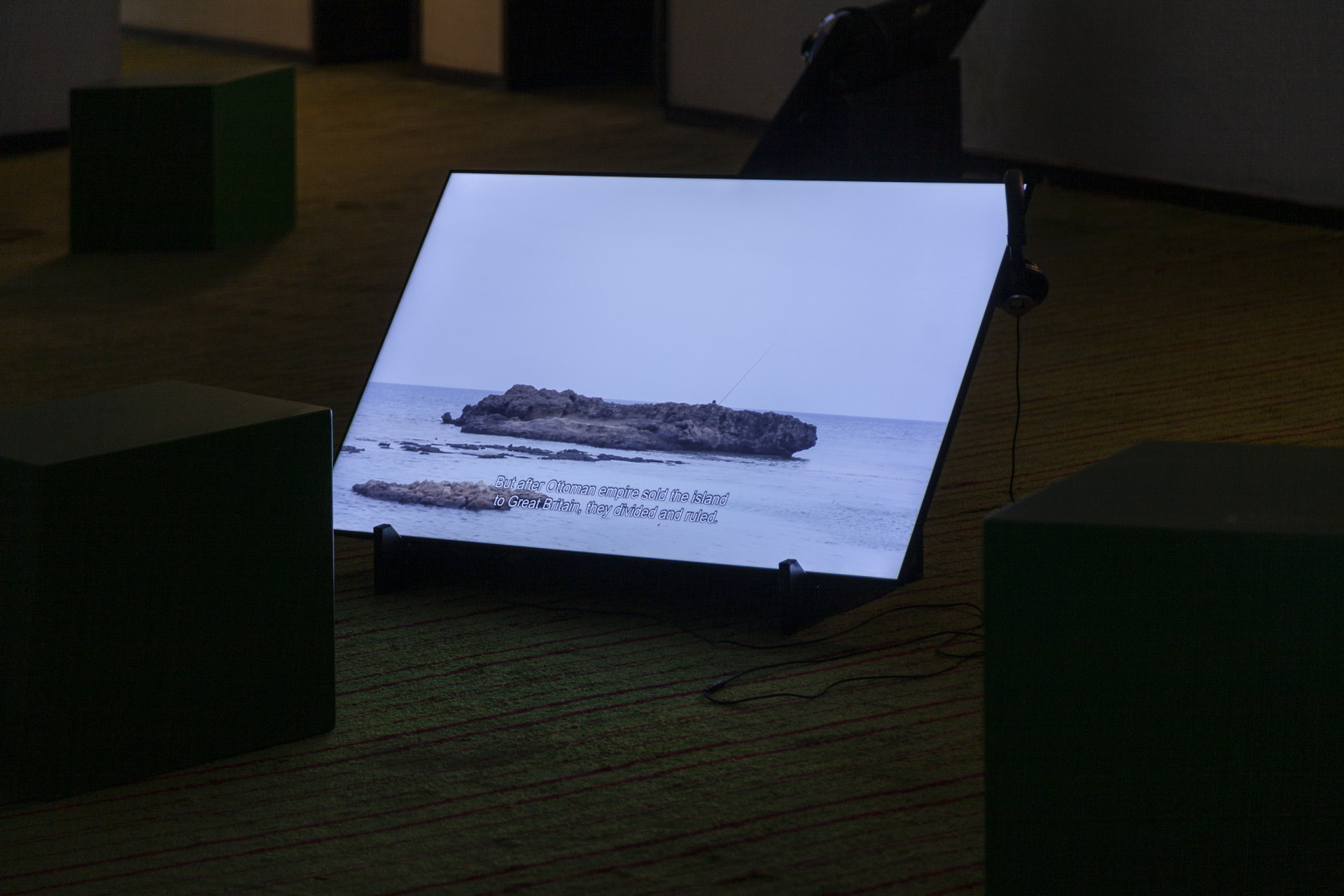 De facto states are the subject of this multi-channel video installation by Vangjush Vellahu. Often using a small hidden camera in his research-based practice, Vellahu filmed six troubled territories over a period of two years: Abkhazia, Northern Cyprus, Nagorno-Karabakh, Transnistria, South Ossetia and Kosovo.
All six political entities were born of conflict; their landscapes, buildings and people bear the scars of their violent beginnings. To this day, the states are yet to achieve the autonomy they sought upon secession. International recognition proves similarly elusive.
Vellahu's incisive videos document the palpable tension between volatility and stagnation, frustration and transformation experienced by the people who live in these unstable conditions. The protagonists of his studies tell the stories that cut across their land and map out their visions of what might be.     
Vangjush Vellahu (1987, AL) is a visual artist focused mostly on different forms of storytelling particular to specific communities. His work explores how collective memories of authoritarian regimes are produced and remembered. In his work, Vellahu is interested in travel as a medium to collect and tell stories. His works intertwine urban histories of entities that from an ideological and political standpoint remain on the margins of recognition.
Vellahu's travels often take the shape of journal-like reconfigurations that attempt at re-defining the understanding of what borders and territories represent today. His desire to travel comes from an impulse to cross such structures – to link the past with the imagination of possible futures, to relate where he came from and where he is heading. To recreate a specific feeling, a feeling of uncertainty, alienation, but also of home.
Works
Vangjush Vellahu (born 1987 in Pogradec, lives in Berlin)   
Fragments I – Where stories cut across the land   
2015–2018   
Six-channel video installation   
Courtesy of the artist