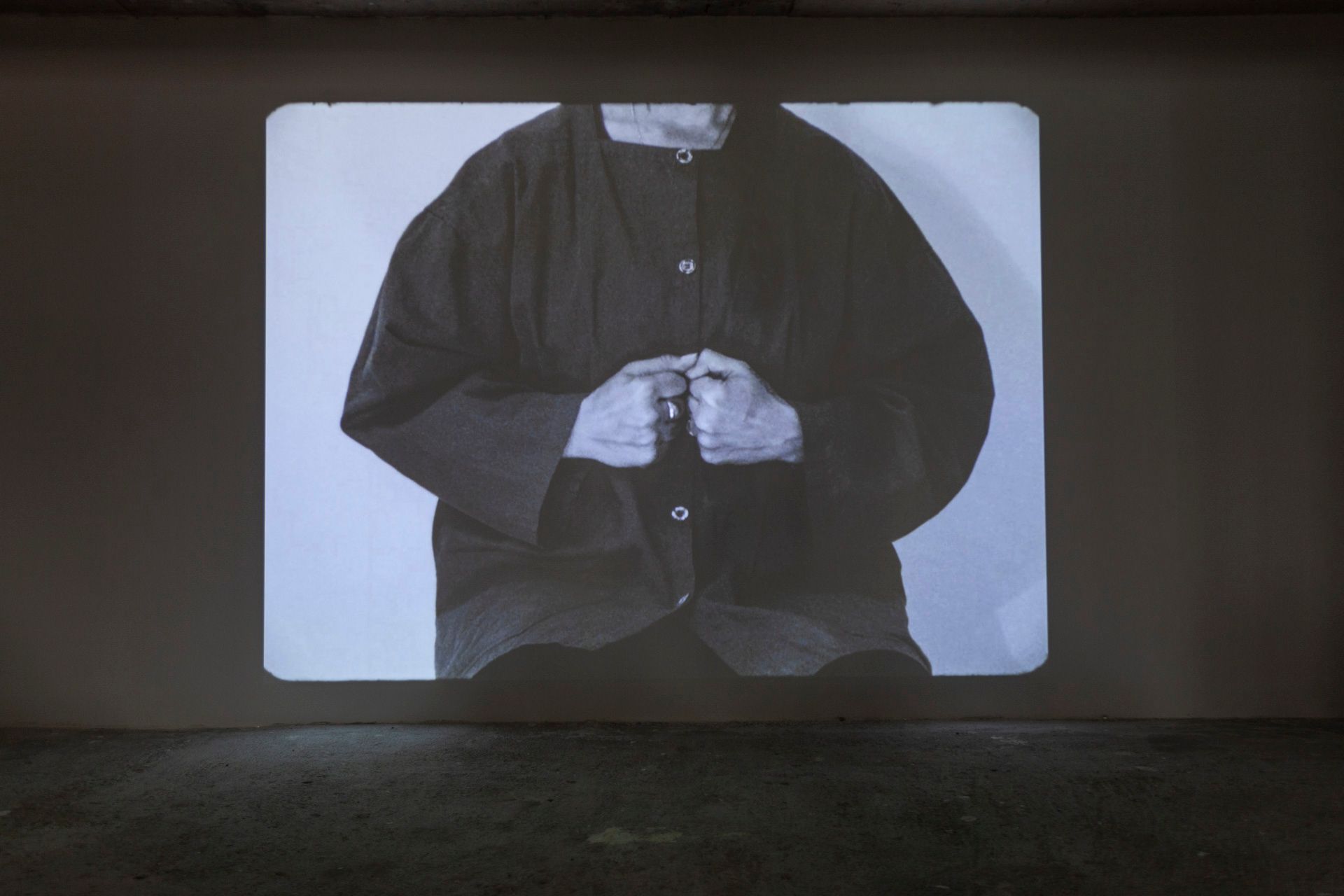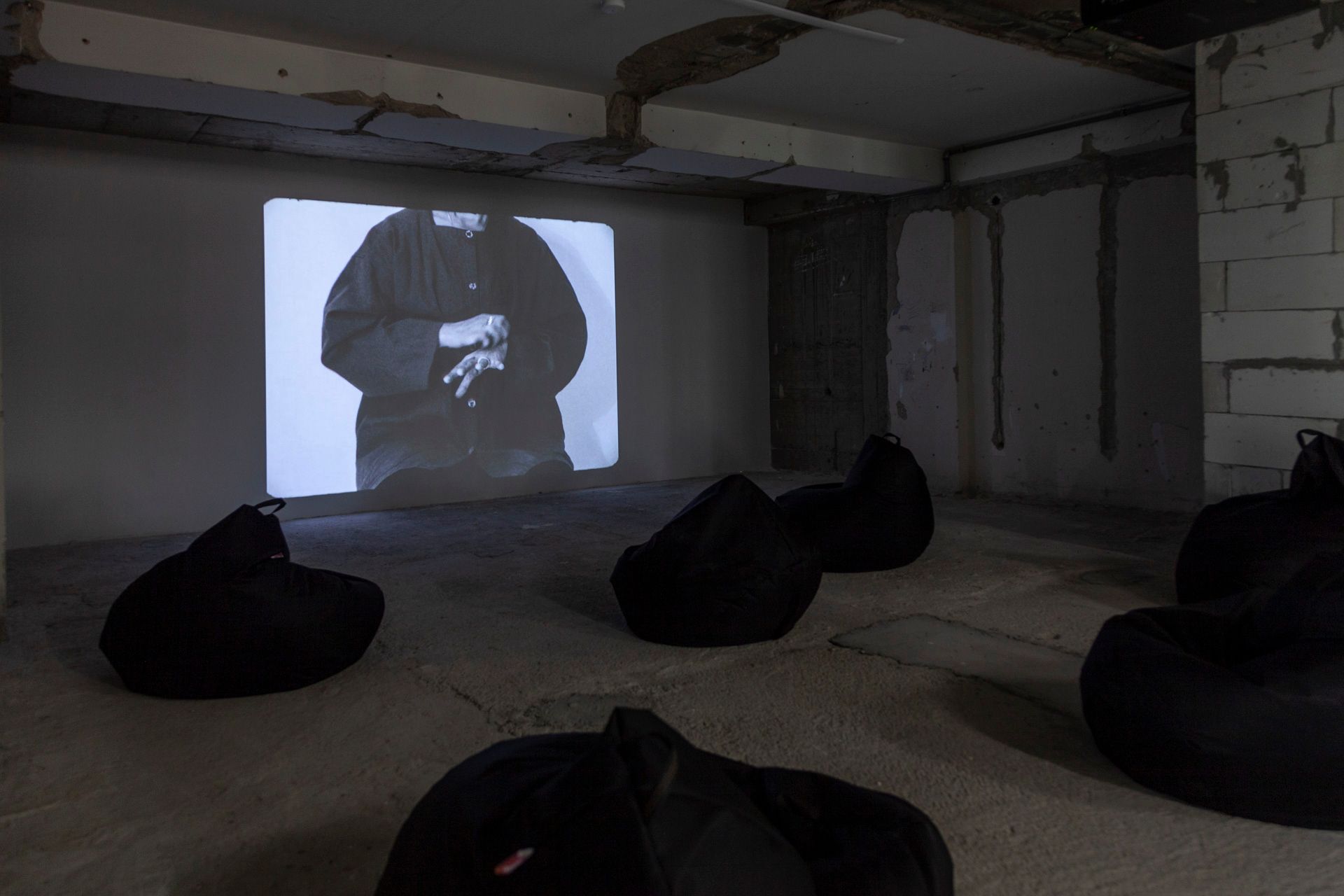 At first glance, Silvi Naçi's minimalistic film on hands appears reminiscent of iconic works from the 1960s. Yvonne Rainer's Hand Movie (1966), Richard Serra's Hand Catching Lead and Joseph Beuys's Hand Action (1968) all seem likely references.
Yet while the figure in Naçi's film, the artist themself, performs many gestures associated with artmaking, such as moulding, forming and cutting, these are interspersed with other gestures more evocative of a playful, sexual or violent interaction. What becomes apparent is that this highly personal work is less focused on creation than debilitation: every single thing the protagonist's hands do hurt.
By cutting off the head of the figure, Naçi visibly disrupts the nexus between thinking and making that many philosophers, such as Friedrich Engels or Hannah Arendt, view as the basis of labour – and a precondition of humanity. In so doing, the artist challenges the viewer to question and reimagine the relationship between work, capital and social engagement – and the role of pain in shaping all that we are and do.   
Silvi Naçi (1987, AL) works with performance, video, sculpture, photography, text and installation. Born and raised in former communist Albania, Naçi's practice investigates gender and cultural identity, language and time, the body as subject/object and the consequences of patriarchy.
Their work engages in the dialectic between the aesthetically beautiful and historical genealogy, identity and socio-political structures, queer and minoritarian theories. Rooted in feminist ideas, Naçi's work examines the relationship between power and privilege, weight and trauma, and uses historical references to expand on broader truths, while underscoring debates around social politics, identity and representation through contemporary art practices.
Their interest lies in the subtle and violent ways that decolonisation and migration effects and reshapes people, language, gender identity as well as social and cultural dynamics. Naçi holds a dual BFA in Fine Arts and Graphic Design from Suffolk University (2011), and an MFA in Photography & Media from CalArts (2019).
Works
Silvi Naçi (born 1987 in Fier, lives in Los Angeles)  
actions that make my hands hurt (hand film) 
2019 
Video, 11.16 min.   
Camera: Sarah Ibrahim 
Courtesy of the artist