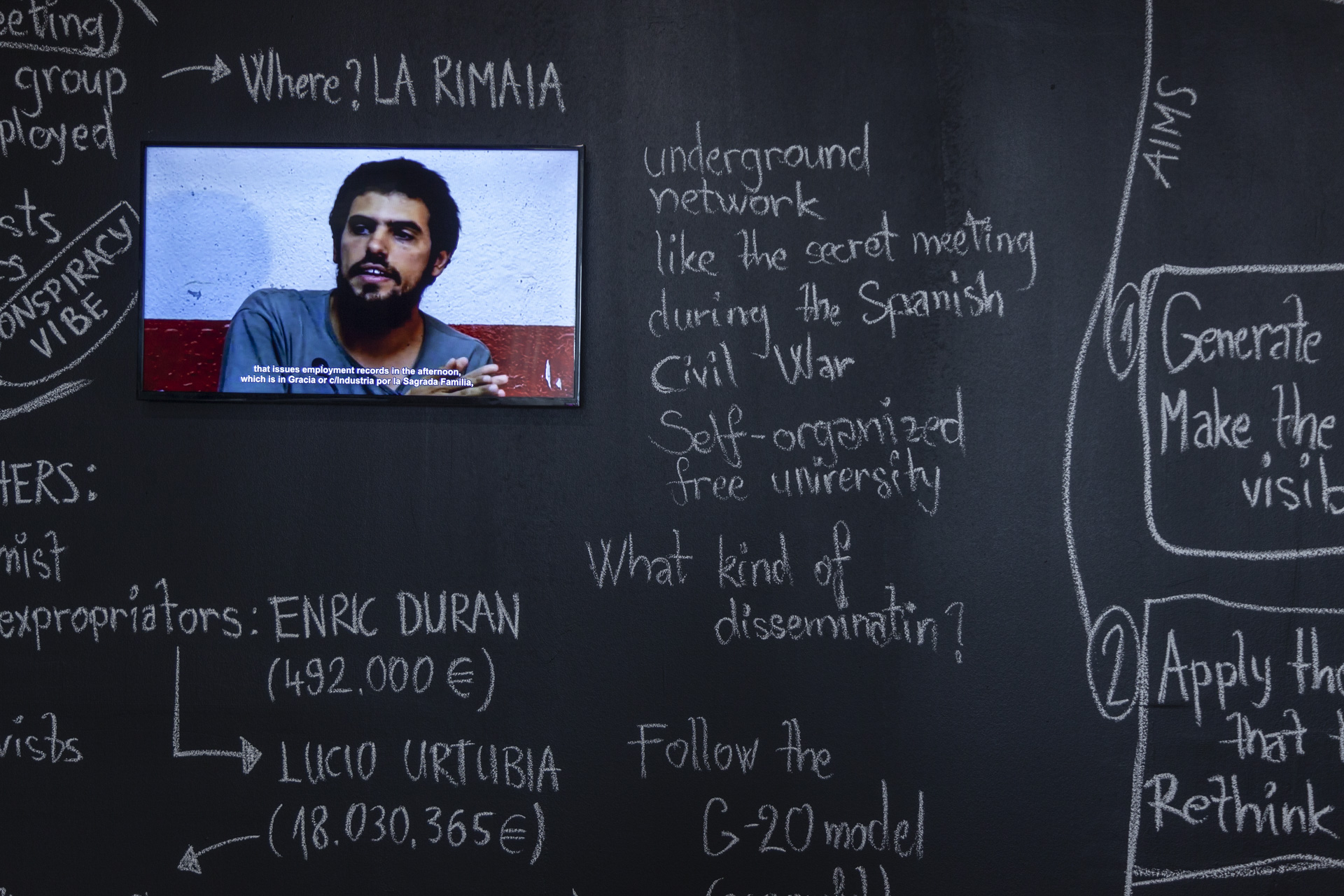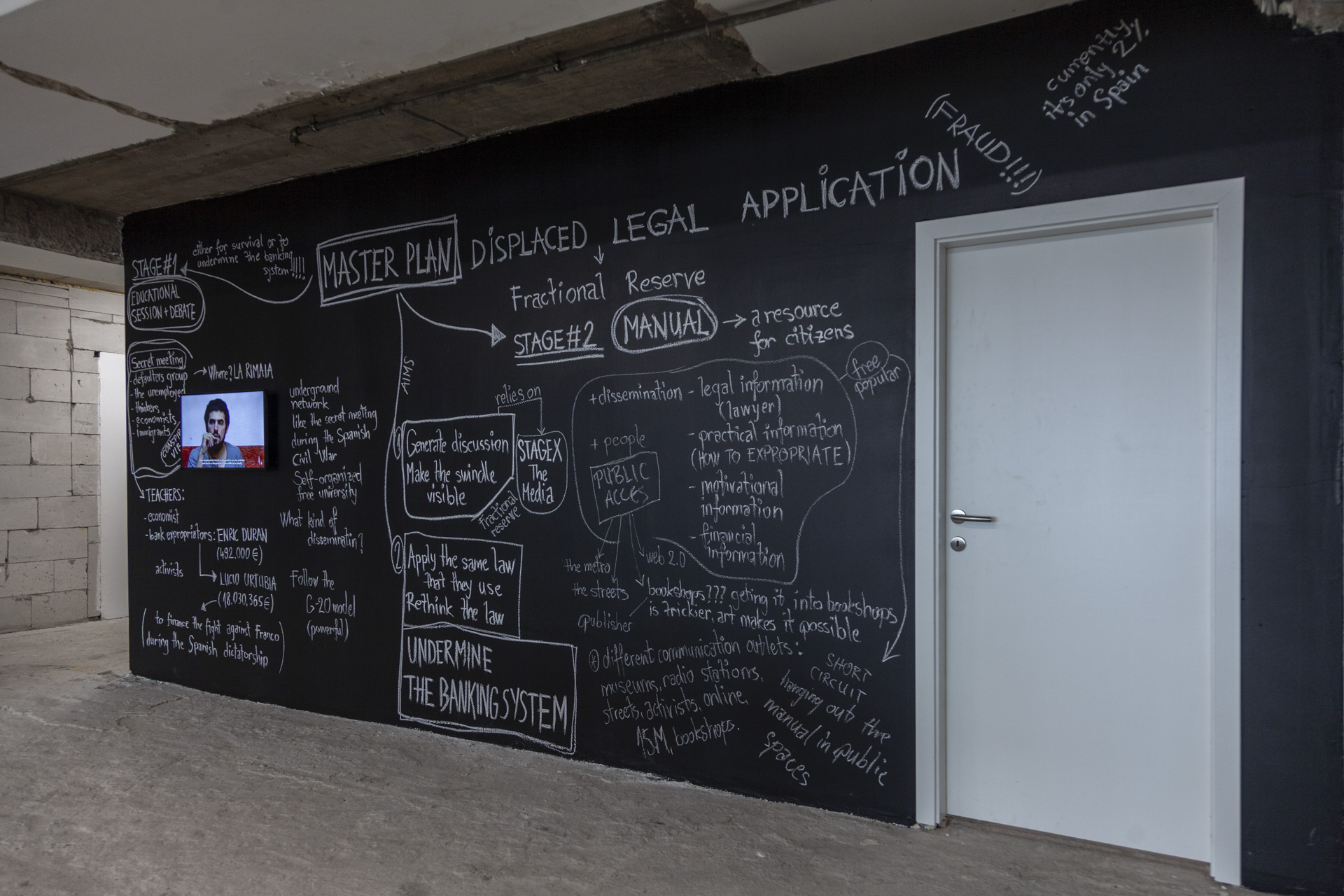 Núria Güell's multiphase work was conceived as a continuing education course on money, finance and banking. It was developed in response to the complicity of banks in the global financial crisis of 2007 and 2008 – and to their bailout with taxpayers' money.
Together with the anarchists and anti-capitalist activists Lucio Urtubia and Enric Duran – both seasoned expropriators – Güell held public training seminars on practical forms of resistance to capitalist exploitation. The three instructors explained how banks "create money out of nothing" with the help of the minimum reserve they claim when lending to their customers.
They then went on to elucidate how bank customers can conjure up money by applying the same principle. Güell published instructions on how to do so in a manual that she made available online for free. It accompanies the blackboard and video as a documentation of the project.    
Núria Güell (1981, ES) is a multidisciplinary artist. Her practice is a practice of confrontation, of questioning evidence and moral conventions. It usually involves moving pieces, involving action (perhaps legal, perhaps not) and moving individuals (sometimes accomplices, sometimes not) carrying out bureaucratic procedures. Guell's work challenge the public institutions that commission her to move in new directions. Through her work, they must become engaged instead of being mere spectators
Works
Núria Güell (born 1981 in Barcelona, lives in Barcelona)   
Displaced Legal Application #1: Fractional Reserve 
2010–2011  
Installation; manual; video, 60.00 min.  
Courtesy of the artist and ADN Galería, Barcelona with the support of Fundació Guasch Coranty and Institut Ramon Llull